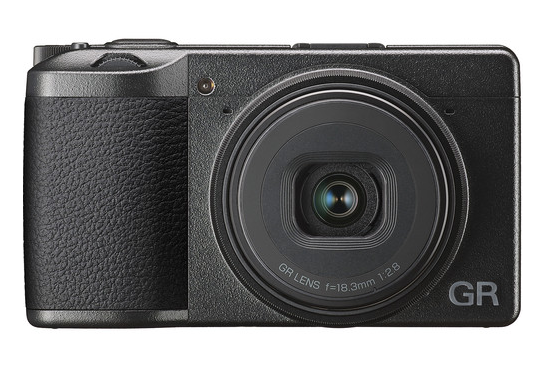 Traveling Cornwall with the Ricoh GR3: a short review by a Leica M9 fan
by Chris Wu
(Now accepting user reports and reviews, email Steve HERE if you have something to share)!
This Ricoh GR3 camera is small and light and it really is able to deliver great looking pictures. If you can live with some shortcomings and are prepared to make some compromises this is a great camera. I learned to love this thing during my last holidays in Cornwall.
A few months back I started to think about my photographic needs. I am a so called enthusiast photographer and a huge fan of my Leica M9 although it is technically outdated. I use this camera since several years and nearly exclusively in combination with a 50 Summilux ASPH. I love the feel of the camera itself and to me it is a joy taking some time to concentrate on the moment of taking a picture in a somewhat old-fashioned way. 
CLICK ANY IMAGE FOR LARGER VERSION!
The Leica M9 is not a big camera but like many of us I am not able to carry it with me everywhere or every time.  Therefor I regularly experience the situation that I'd love to take a photo but haven't my camera with me.  Using my smartphone is no real substitute to me and increasingly I omit taking photos in these situations and get more and more annoyed about that. I know some seem to have a kind of mastery taking great photos with smartphones and I see my daughter taking excellent pictures with her smartphone but to me this kind of taking pictures seems somehow inflationary.
Therefore I started looking for a really small camera that would be easy to take with me and should deliver better pictures than any smartphone. To me an APS-C sensor seemed desirable in view of picture quality. A few months later I came across the new Ricoh GR3.  I started to read about the GR3 and the GR2 and both seemed as they could fit my needs. My concerns were the loss of depth of field, the 28mm equivalent lens (I usually shoot with a 50 mm), only medium fast lens with 2.8 (compared to my favourite 1.4) and last but not least the price. We all know, you can get a lot of excellent cameras with more features and versatility for less than 900€ these days. I also speculated if the GR's would be too much kind of "point-and-shoot" cameras compared to my "Leica perception".  But you could also ask: What is more point-and-shoot than a Leica:  choose an aperture and a shutter speed, focus and shoot (… of course after finding the right location, the right setting, the right moment, good light and composing the frame, … excuse me). Finally I came back to my initial wishes in view of a new camera that were portability and picture quality and a little time later I went to a store. 
The GR3 right away felt good in my hands: small, lightweight, feel. The GR2 felt good too but the GR3 convinced me and I bought one with an additional rechargeable battery because I had already read about the poor battery capacity.
I don't want to go into technical details, these are well described elsewhere. To me relevant is the size of the camera paired with the APS-C sensor. The shake reduction seems also to be a nice feature.  Furthermore the camera lets you individualize a lot of parameters and knobs which is helpful when you don't want to surf the menu or adjust settings for every individual shot.  
After my purchase I started to learn about the camera and its features and how to use it. The initial test shots surprised me with a very good picture quality and the camera actually seemed to give a touch of a "style" to the pictures, even in RAW files, where it vignettes a bit.
Two weeks later my family and I went to Cornwall (and some other places in England) for holidays and I brought the M9 and the new GR3 with me with the intention to familiarize myself a little better with this nice camera. In preparation of the holidays I made two individualized user profiles for my needs, one is a modification of the positive film template provided by the camera and another one a modification of the standard black and white template. All pictures were then stored as a jpeg and additionally as RAW files to get a better impression how the different files would look like. 
—
Two images below. The 1st with the GR# from RAW. The 2nd image is from the Leica M9 with 50 Summlilux ASPH at f/4, from RAW
On daytime I carried a camera-bag with me containing both cameras. The GR3 added no perceptible weight to the bag. 
After switching it on the GR3 is nearly immediately ready to shoot, you just select a mode and shoot. The mode wheel has a lock button to ensure it from incidentally shifting, which is very nice. 
Shooting with the GR3 is of course a different experience than with my M9.  Because you don't have to focus by hand it feels in deed a little like a point-and-shoot in practice, using the screen to set a focus point gives a little more photographic feel to it.
The autofocus works pretty good but I missed some shots because they were out of focus, especially when light is dimmed.  I am not sure if this problem depends on a mistake of me that I haven't identified yet.
The choice of a preset using the GR3 is new to me because using my Leica M9 I exclusively shoot in aperture priority and wide open. 
After a while I got used to the differences between the cameras in a better way. 
At first I had to accept that using an aperture priority in the GR3 with the lens wide open didn't really make sense to me, because its influence in the depth of field is so much less than I am used to while using my M9. I then modified my presets to shutter speed priority and initiated the use of auto-ISO which helped to accentuate the strengths of the GR3.
The first two images below…1st one is from RAW, 2nd is a JPEG from the GR3
From my point of view ISO is good until 1600 and acceptable until 3200 for colored pictures and 4000 in b/w pictures. Raising ISO's give noticeable grain starting from 1600.  In b/w pictures the grain is pretty nice and usable to me even in higher ISO settings, to my taste grain interferes with picture quality in colored pictures with ISO's higher than 3200.
Most of the time I used the GR3 with the above mentioned two presets I had already set and relied on the additional RAW files for inspection later at home.
Using the GR3 on a daily basis is a true joy. After finding the settings that suited my needs it is fast and easy to use and delivers really good pictures that sometimes are outstanding to me.  The JPEG's of my individualized modes were nearly always directly usable with nice colors and b/w. The color JPEG's seem to shine best when shoot in sunny daylight (example 1, Tate St Ives, jpeg, no postprocessing; ex 2 Brixham rowing jpeg staright). Black and white files were nearly always stunning (example 3, stonehendge, bw, jpeg straight out of camera, example 4 "selfie").  The Makro mode is a further nice feature of the GR3 and I got some really good pictures (example 5 mussels raw, ex 6 cocktail raw).
Although I took a lot of pictures in the different modes I still have some difficulties to predict the conditions that make the difference in view of getting a stunning instead of a good color picture. It is likely that light conditions play the major role (as it is always ;)) but the distance between sujet and camera seems to have an influence on color and contrast too although the camera delivers in every distance (examples 7,8,9, 10)
I am a little surprised that the short focus length of 28mm is less cumbersome to me than I initially thought it would be. Smartphones usually offer that range and although disliking taking pictures with a smartphone I am more used to it than I thought I would be.
Beside its size the GR3 offers another advantage over my beloved M9. You can hand the GR3 to anybody and ask him/her to take a photo of you and it works. That virtually never works with the M9 except he/she knows how to use it (and who really wants to give his Leica to a stranger?).
May the GR3 be a long-lasting substitute for the M9 to me? No, of course not, therefor the way of taking pictures and influencing the depth of field with the M9 are too important to me. But it is the a really great substitute in the moments I don't have my M9 at my hands. In these moments it is a great camera due to its picture quality and really small size and it for sure outranges the picture quality of a smartphone. 
To me there is also an emotional difference between pictures taken with the GR3 and the M9. The Examples 11a &11b show the same scene, I set the GR3 on my positive film mode and the M9 to an aperture of 4.0.  I know that this is an unfair comparison but it shows how both cameras deliver and both are doing really good. For sure I would prefer the M9 but I would not hesitate to use the GR3 in the moments my M9 is not with me.  
Due to its really small size it is very likely that I will use the GR3 quite frequently because it now really is my on the go camera when I don't want to handle a camera-bag.
Table 1: GR3 – my subjective Pro's and Con's
| | | |
| --- | --- | --- |
| Pro's | Con's | Comment |
| great picture quality | Autofocus fails sometimes | Maybe my mistake (?) |
| Really small size, lightweight | Display is a little dark in bright sunlight | |
| Good feel (!) | Grain starts a little early in a 2019 camera | To me ISO 3200 is still OK |
| Easy to use | | |
| Own style in files (if you want to) | | |
| Great JPEG files | | |
In other reports the battery capacity is often criticized and it is a little low in regular use. The battery could have a better capacity but to me this is not really relevant. When you afford 900 € for a camera like the GR3 I guess you have an idea why you want exactly this camera and you may be able to invest in an additional rechargeable battery.
If a fairy godmother would give me three free wishes I'd ask for a faster lens (1.8 ?), better autofocus and a better ISO performance.
Chris Wu
Disclaimer: I have no affiliations to Ricoh, Leica or any other company producing or selling photographic equipment nor do I have any financially interests in that kind.
Legends for the pictures: 
Example 1: jpeg, straight
Example 2:  jpeg, straight
Example 3:  jpeg, very little postprocessing (exposure)(not Cornwall)
Example 4:  jpeg, very little postprocessing (exposure) (not Cornwall)
Example 5: Macro mode, RAW, no postprocessing
Example 6: Macro mode, RAW, no postprocessing
Example 7:  jpeg, straight 
Example 8: jpeg, correction of exposure
Example 9: jpeg, little correction of exposure
Example 10: jpeg, little correction of exposure
Example 11 a:  Ricoh GR3, RAW
Example 11b: M9 with 50 Summilux set at 4.0, RAW 
Example 12a: GR3, jpeg, straight
Example 12b: GR3, RAW, straight
Examples 13 to 21: jpeg's, (no postprocessing or little correction of exposure only)