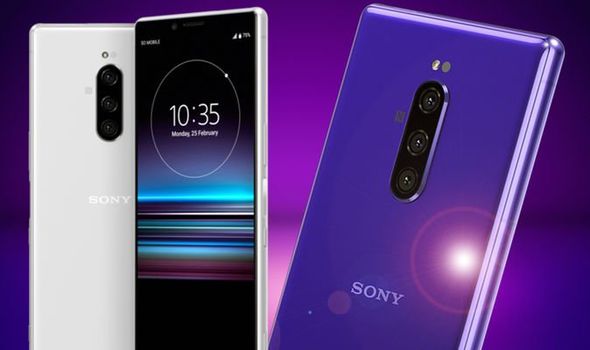 Where is the Camera Industry Headed? My take…
I'll be honest. I'm over it.
I'm over expensive new cameras
. Why? Because cameras that have been out for a couple of years now do all I need, and then some. I am lucky to be able to do what I love for a living, and doing what I do here allows me to hear from so many hobbyists, enthusiasts and even professionals in the photography industry. I get to meet management of some camera companies and talk with them about what they do, why they do what they do and all of that good stuff.
BACK IN 2008/2009
Eleven years ago I was extremely excited by digital imaging and what was to come. The possibilities and improvements that we knew would one day come have now come! We have some amazing digital imaging products out there to choose from today and that is no lie! Even though to me it seems most new cameras released TODAY are small incremental upgrades of what come before. In the past they were pretty substantial upgrades as so much needed to be fixed and improved. Today, we live in a world where TECH has advanced to an all new level.
We have cameras that do it all and track our eyeballs, our pets eyeballs. We have cameras that have been shown with Adobe editing built in (Zeiss) and who can dismiss the newer smartphones on the market? Phones like the Sony Xperia 1 which is a gorgeous phone not only in use but appearance and function as well. The new Sony Xperia 1 has some amazing photo and video features built right in. The new iPhone 11 Pro looks like a pretty nice improvement in the imaging dept. as well. So yea, I feel things are just NOW starting to get really good with phone cameras. Yet they have a ways to go to match the best cameras we have to choose from, of course. It will not take long though, mark my words!
Smartphones such as these and others should not be ignored when it comes to high quality imaging as they have improved so much over the last few years. I've been doing this review thing for almost eleven years (November will be 11) now. Crazy how time flies!  Just recently for the first time during a press trip with Sony (the A6600 trip) they showed us all the new phone, and it seemed like they hoped we would talk about it, or go give one a try. Sony seems to know that the phone industry will be HUGE for photography in the near future as they never spoke to use about phones in the past. Sony always seems to be ahead of the curve as well. So that got my attention.
In fact, to me it seems that most smartphones these days are better than almost all of the early Mirrorless cameras! Better IQ, it's always with us, and easier to use with no lenses to buy. No batteries to swap, no bags to carry, it's easy and effective and that's what todays generation is all about. Convenience.
One thing to note is I am not speaking about professionals. Rather the huge Hobbyist and Enthusiast market that used to exist has been dwindling some when it comes to physical digital camera bodies and lenses. Many are now happy with what they have, with their phone, with their video related body or are just tired of upgrading constantly. Doesn't hurt that prices are rising for great lenses and bodies.
WILL THEIR BE A SLOWDOWN?
I believe that in the next five years camera sales will slow more and more, yes, even the hot full frame mirrorless segment which is doing pretty well right now. I think that finally… phones will start to explode even more as an imaging option. It's no secret that the #1 camera in the world, going by sales, is the smartphone. EVERYONE in 2019 is a photographer with their phone in hand, and we see it all day every day. I almost feel as if dedicated camera bodies will become more niche as the years drift by. They will ALWAYS be there as there will always be those who will never succumb to the phone camera but for most of the world I see the smartphone as the future of high quality imaging.
I have been reviewing mirrorless cameras for 10 years. Mirrorless is not new, it has just been slowly maturing and has now matured. When we get a new body these days it's some sort of gimmicky feature added to catch our attention, and truth be told I was very impressed with the new Sony A7RIV Video EYE AF feature. The Sony A7III doesn't have it, neither does the A9 flagship. It worked well but it seems to me we have gotten along without this kind of thing since the dawn of video camera. ; ) Catch my drift?
Look at Canon. They had a huge successful run with their DSLR line. The Rebels, the 5D's and everything in between did very well for them and for good reason. They made and still are making quality cameras and lenses. But now they hope everyone buys new with the mirrorless range (heck, I did buy an EOS-R myself) even though cameras like the 5D and others are still just as capable and take images with the same quality as the new ones. They want us to buy the new RF lenses, as we have to to get it on the new bodies! I was always told back in the 2000's that the best DSLR lenses were always made by Canon. There are non better they said! Yet today, Canon tells us their new lenses are better, so we must upgrade! I mean, are they better? Yes and no, all depends on what kind of rendering you like.
As consumers we are expected to buy new, upgrade, to lust after the newest gear. I admit, websites like mine right here do not help as when I write a review on something I like, I am excited and that excitement comes across to you guys who get tempted to buy the new gear! That is how I make a living after all but as you may have seen or realized, I never push anything here. I do not post a barrage of sales or deals every day (though affiliates would love if I did and they do try to get me to post these deals on a daily basis), and I do not recommend cameras I do not enjoy myself. This limits my income as I refuse to review cameras I feel are a bad buy or cameras I do not like!
THE PROS…THE HOBBYISTS…THE ENTHUSIASTS…
If you are a pro making six figures or more, sure…you may need and want the latest and greatest to stay competitive. I know I would. With that said I feel the days of the average consumer buying new cameras every 6-12 months is over. I see it. The writing is on the wall, and that includes even me. I only get excited by new releases that are a huge improvement to what came before it, and sadly these days this is a rarity. I have yet to find a camera I like better (for me) than the four year old Leica SL which also tells me cameras are a very personal thing as some HATE the SL! Goes to show how we all like different things. But today cameras exist from ALL brands that are better than most of us. These cameras could last us 10 years or more, if we let it.
I STILL LOVE WHAT I DO
Back in the day this website would receive 150k visits a day, and I would make some damn serious money working day and night, seven days a week here writing about Leica, Sony, Olympus, or whatever I was in love with. But that was then, when cameras NEEDED to be better, and every year we got better. Today we already HAVE BETTER! Cameras made two years ago are amazing, and can last most of us many years. This is a good thing actually as it saves us money. It's bad for guys like me who depend on an income but I get it..we do not need a new camera every year anymore! At least I know I do not. With this being the case I am not as excited as I used to be about NEW cameras but am even more excited about USING what I have, getting out there and shooting with what I enjoy and knows does the job I need it to do. I do get excited from time to time about new stuff if it blows me away but for the most part I see a new release and say "meh, how will this help me improve on what I do" and then I say "it won't" because that's the truth.
BUT WHAT ABOUT VIDEO?
In addition to smartphones taking over imaging for most of the world, video is getting huge! I predicted this five years ago when I said video will be the new standard medium to get information out and today it is just that. Today most camera reviews are done on YouTube (there are now hundreds, if not thousands of reviewers on YouTube) and not written like I do here, so I am in the minority these days. Most do focus on video content more than ever.
I feel THIS is also where photo cameras will be focusing in the coming years. VIDEO specs. It seems to me more and more who buy cameras like the Sony A7III are using them for video much more than photo use (I do as well). So I think camera companies have reached an ultimate quality with photos, but for video not so much. In fact, video features will be getting better and better and I feel this is where most improvements will be made to new digital cameras. BTW, I still feel the A7III is the best $2k full frame one can get today. 
Think of the long awaited for Sony A7SIII, that I feel is still going to be announced THIS year. It will be a video MASTER in a mirrorless body form. Many today want video improvements over photo related so I expect new cameras to improve upon 5 Axis IS, low light for video and to bring us more video quality recording options and improvements (422 10 bit in camera, 6 or 8k,  for example). I have been waiting for the A7SIII for years and this one probably will get me excited when it is finally announced. We shall see.
WRAPPING IT UP
I see smartphones taking over imaging for most of the world in the next 5-10 years. I see camera sales dwindling in the next 5-10 years and see a couple companies possibly closing up shop.  I feel there will still (and always) be photo enthusiast cameras and pro cameras but I expect the sales of these to drop over the next few years as better and better smartphone cameras become mainstream for the general public who love to take images.
Vacations and family photos used to be shot with real cameras, today it's almost always our phones! Phones have already killed off the point and shoot market completely. They are now aiming for real cameras.
I think even Sony sees this, which is why they were giving the press, guys like me, a presentation on the new phones and the photo and video features that were really, blowing my mind some. I think it's awesome even though I am old school. Even if phones take over and provide amazing quality in any light, I will still always use a physical camera. It's just how I roll. Heck, I may still be shooting an SL in 5 years : )
What do YOU guys think? Where do you feel the camera industry is headed? I may be 100% wrong here, so let me know what YOU think!
WITH THAT SAID
I will always be here to talk about the new gear that excites me, the new gear that I feel is important or the new gear that I feel may be important to all of you. I am not quitting here, or slowing down any more than I have. I just want to be more selective so form now on I will focus on QUALITY over QUANTITY. ; )
I will SOON be talking about a new camera that is to be announced soon. Yep, I have some inside info…he he he. I will even have hands on with it for you guys to check out. Soon.
It will be interesting to see where the next ten years leads us in the photo world. I will be 60 by then and who knows what I will be writing about when that time comes. I expect it will be some new Smartphone with images that rival what we see today in $10k cameras. Who knows, but it will surely be a fun ride. I am getting the new iPhone 11 Pro, so will let you guys know what I think about that as the new camera looks great. Stay tuned.
Steve
PS – I have been shooting with a new-ish Voigtalnder lens for Sony FE. The 21 f/1.4 for Sony is a fantastic lens and has a pretty impressive shallow DOF for being 21mm. I will have my look at this lens VERY soon!