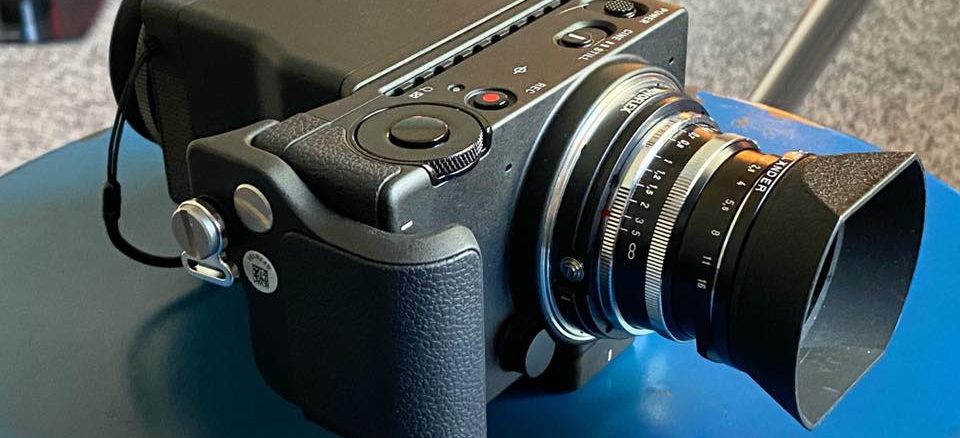 The Sigma fp arrives! THIS is DIFFERENT but I LOVE IT!
By Steve Huff
UPDATE! MY ROLLING REVIEW HAS STARTED – SEE IT HERE!
Sigmas video on the fp
Some of you may have missed this camera from Sigma called 
the Sigma fp
. I remember reading about it when it was announced but immediately wrote it off for some reason. My track record with Sigma has always been nice, but nothing that urged me to go buy a camera from them. I have reviewed the old Foveon sensor models and they were always plagued with slow AF and oddball body designs.
The IQ from those sensors was and is amazing though.
This time around Sigma used a traditional CMOS sensor, and a full frame one at that. With the new L 
mount
 (Leica L) this camera is aimed at 
photographers
 and 
cinematographers
 alike.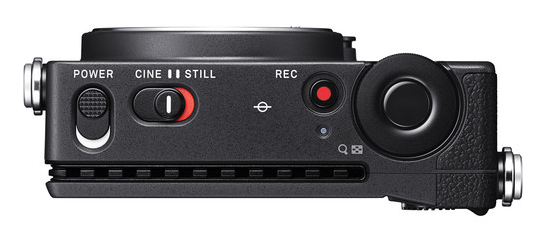 To be honest, I was not going to review or even try this camera, and I was not sure why exactly. It looked cool…small, brick like, simple controls, and made for photos and mostly cinema (video) use. But I sort of forgot about. Then one night I was chatting with an old friend who acquired one, and he loved it. He adored it. FOR PHOTO USE. He told me all of the pros of the camera for his likes and mine (we have similar tastes) and he got me excited to give it a go. This was just a couple of days ago!
Voigtlander 50 1.2 M mount on the fp…click it for larger 
I ended up renting one from LensRemtals.com and had it shipped with the 45 f/2.8 from Sigma and the Viewfinder and the small grip.
The camera has no built in EVF, but the VF that they sell for it is a beast and attaches to the back. It uses the LCD as the VF! This means the image you see when looking through is HUGE, bright, clear and almost surreal.
I've only had this for half a day so my only shots are test shots..this means my dogs, and other silly stuff for now ; ) Click for larger but this was shot with the fp and the 50 1.2 from Voigtlander, wide open at f1.2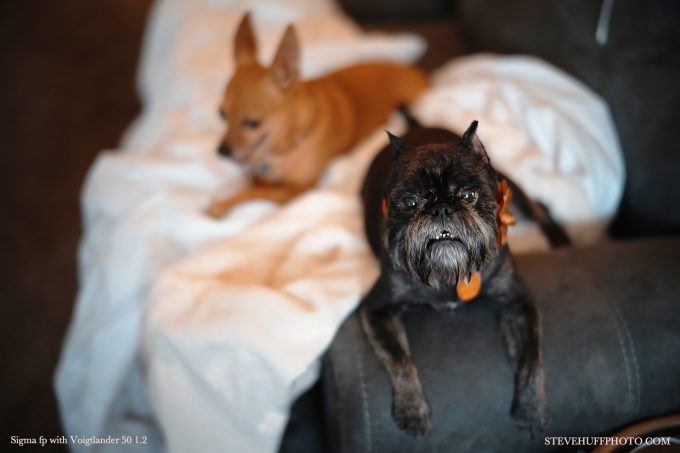 It impressed me right from the get go and I will tell you why.
This is an amazing way to shoot Leica M mount lenses. With or without the Viewfinder attachment it is a joy to use. The VF makes it even better IMO but if you want small size, just remove the VF. With a Leica M to TL adapter you can use any M lens on the camera. The image above has the Voigtlander 35 f/2 lens attached. Now I have only shot with a trio of Voigtlander M lenses so far. The 35, 50 and 75mm and so far so good.
The build is extraordinary. It's Leica Like but with the typical oddball Sigma design (which is great in this case).
The controls are simple, basic and the menus are super easy to delve into and again, very simple.
The color modes are quite nice, even the new Teal & Orange mode that is used in many cinema projects. It looks great for stills as well.
Holding and shooting this with the grip and VF gives me a retro kind of vibe. It feels like you are shooting an old film camera. Manual focus is a sinch due to the massive size of what you see when looking through the VF.
It has a dedicated switch up top for stills and cine modes. Easy to swap between video and stills mode.
The IQ and color is looking good. RAW files are nice.
High ISO appears to beat my Sony A7III at 12800.
It can be stripped down to just the body and a lens, and with the AF Sigma 45 2.8 it's quite small yet beautiful IQ.
It just feels nice to shoot. It's different, unique and if you enjoy shooting manual M lenses, this cold be an alternative to an original SL and save you thousands.
ISO range from ISO 6 to 102,500. Yes, I said SIX ; )
ISO 12,800, no noise reduction, from RAW – click it for larger. I will be testing this in very low light this weekend so will see how it holds up.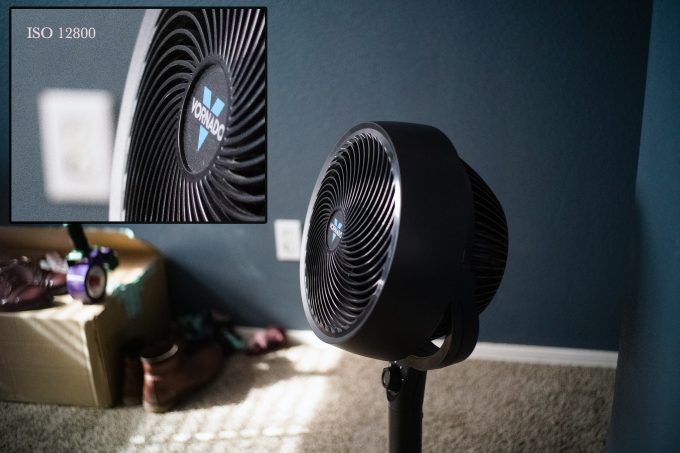 The cons that I have noticed in my first day?
The AF is on the slow side of the fence. With the 45 2.8 it's fast enough for everyday photos, portraits, street, family but in no way will this camera be for sports or fast action. It's not what it is about. But do not expect Sony level AF here. It has. face and eye detect but it is slow compared to the faster cameras available today. With the 45 it is a small setup but quite powerful (without the VF). The AF is contrast detect ONLY and it needs some contrast to lock on.
It's different. With the VF and grip it looks like no other camera made today. This could be a pro to some and a con to others. It's a pro for me, as I love different.
NO 5 Axis IS here, just EIS which is in no way as effective as a good 5 Axis system (and it does not seem to be able to be turned on when using M lenses). I feel it could have bene better with some sort of 5 Axis IS inside, though it would have made it larger.
Doesn't have fluff. No built in EVF, No swivel LCD, No blazing speed, no gimmicks. This could be a con or a pro depending on your likes.
Battery life is reportedly not the best, so could use two batteries.
The fp with the painterly Voigtlander 75 1.5 M mount (review here)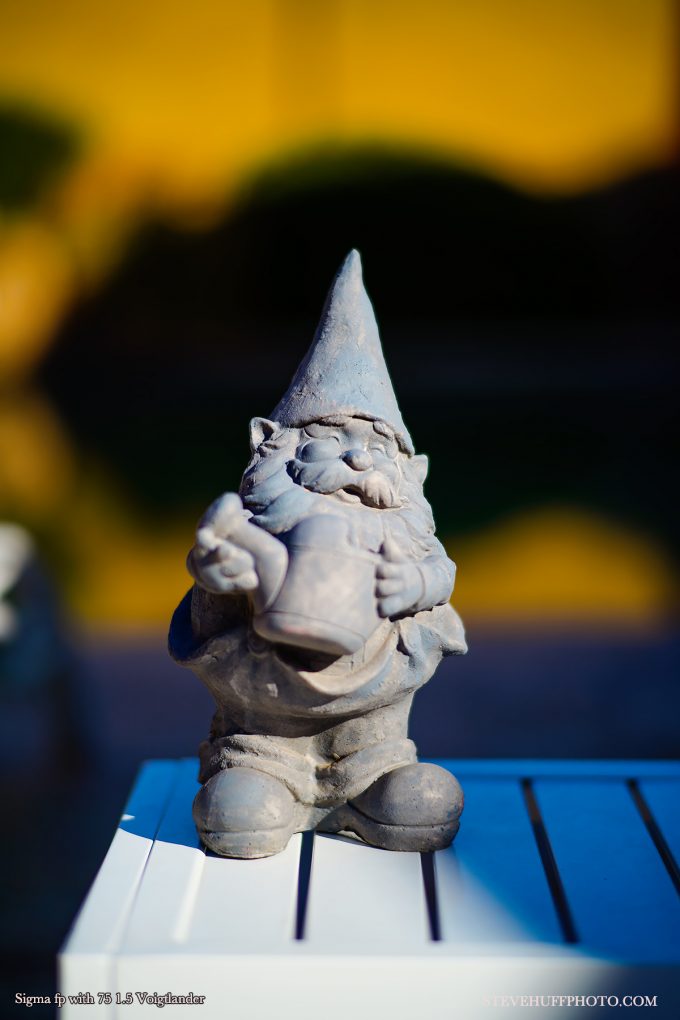 —
The fp with the Sigma 45 2.8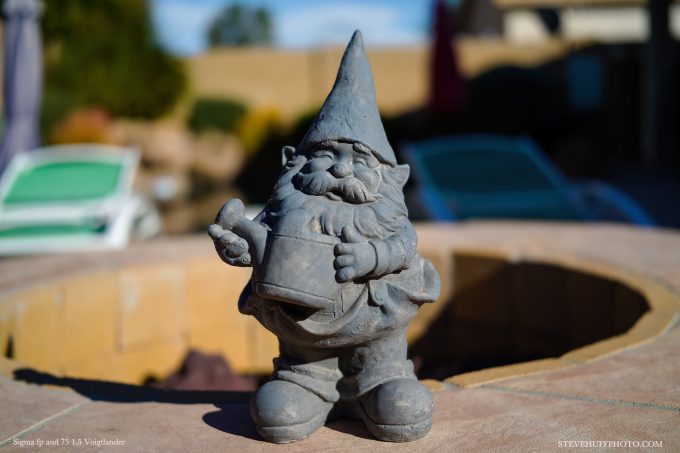 To me this feels like a cross between shooting medium format (the design with the VF) and an old movie camera. For video it's fantastic but I do wish it had 5 Axis IS. That would have made it perfect for me. As it is, I am enjoying it but have only had this for a half a day. Hardly time to really learn it and see what it can and can't do.
I feel this one may fall through the cracks as it's not getting a ton of attention. But it "spoke to me" right out of the gate so I am looking forward to using it, testing it and sharing my thoughts with all of you. I can say that most who love todays modern cameras that are packed with all kinds of features and speed, this may not be to your liking. But if you love the slow pace style of shooting, love shooting manual or want a nice little L mount camera as a back up to your Leica SL or Panasonic S1, this is worth a look. Stay tuned for a review, written and video. Have a great weekend everyone!
B&H Photo take a look at the fp… (I will have my video next week) 
B&H Photo has the fp in stock HERE. 
Steve