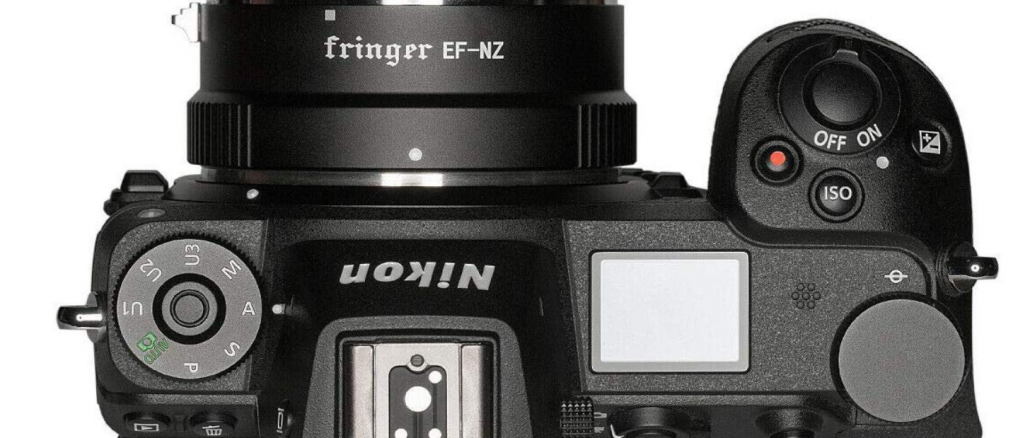 Nikon Z with Canon Glass and AF? Meet the Fringer Adapter. 
By Alexandra Shapiro – Her Flickr is HERE
As readers of this website surely know, one of the great things about mirrorless cameras is the ability to use them with adapted lenses.  I've tried some adapters, but until recently the only ones (other than Nikon's own NTZ adapter) I had used were simple ones that enabled me to use old manual focus lenses with new cameras.   For instance, last year I did a post on using the Contax 85 F1.2, a classic manual focus lens from the 1980s, with Nikon Z and Leica M cameras.  You can find that post here
That changed when I heard about a new adapter from a Chinese company called
Fringer that allows you to use Canon EF lenses on Nikon Z cameras
.
This adapter enables autofocus and permits you to choose the aperture through the camera.
In other words, it is supposed to work seamlessly and function just as if one were using a Canon body.
This adapter is useful, in my opinion, for two scenarios.  First, if you have or are thinking of buying a Z system camera, but already own Canon lenses, you can try them on the Z system.  Second, there are some unique Canon lenses that do not have Nikon analogues—for instance, the legendary Canon 50 F1.2L and 85 1.2Ls.  I was intrigued by the idea of trying the 50 F1.2L on the Z cameras, because of the bokeh, color, and unique rendering of the lens when shot wide open.  And Nikon has not yet released as fast a 50 designed for the Z system (although there is a 50 1.2 in their roadmap for the Z system).  I tried the adapter with the Canon 50 F1.2L and was really pleased with the results.
The adapter is constructed out of metal and very solid.  It comes with a removable tripod mount and has a USB port for firmware updates (which are not yet available).  The autofocus works just as it would with a Nikon lens; the only limitations on AF are those inherent in the camera's AF system and the lens's own AF capabilities.  The product manual, which can be downloaded from the Fringer website, has a chart showing suggested AF fine-tune adjustments for different Canon lenses.  I set mine to the recommended +9, and the AF worked really well.  
Another nice feature is that since the camera recognizes the focal length and aperture, your files will identify the lens and aperture, just not the brand of lens.  For instance, my files call the lens "50.0 mm f/1.2" and accurately record my aperture settings.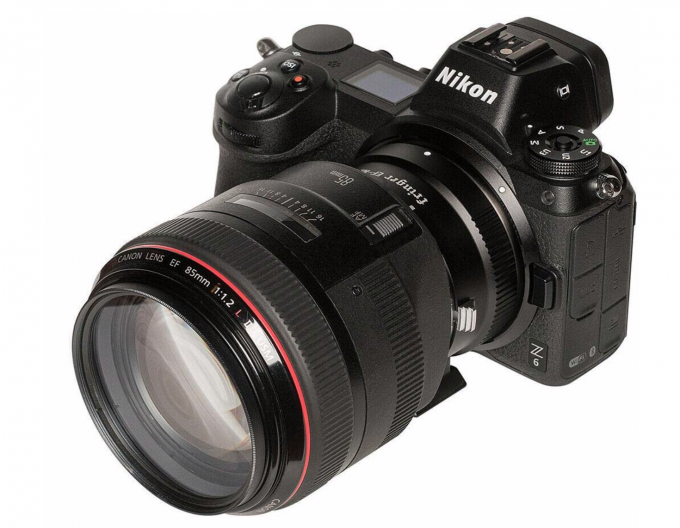 This short video demonstrates how the adapter works. 
More sample photos are below.  Most were shot indoors wide open; the three outdoor shots were stopped down to F5.6 or F8.  They were all shot on a Nikon Z7 except the ones of Eric Brown and his excellent band, which were shot with a Nikon Z6 (at Ginny's Supper Club in Harlem).  
If you like these shots please follow me on Flickr  or Instagram (@aaesphoto).
Click the adapter image below to check it out on Amazon: