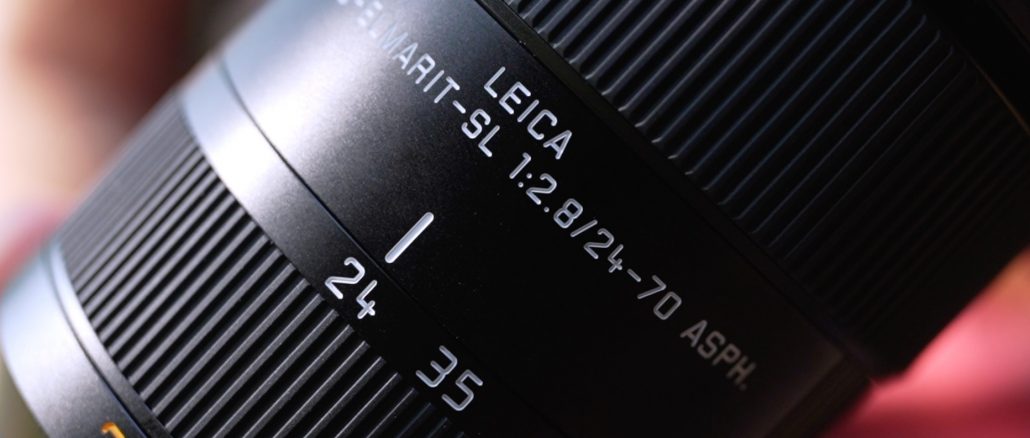 The Leica 24-70 f/2.8 Vario Elmarit L Mount Lens Review.
By Steve Huff
This lens is beautiful. There I said it. Sure it may or may not be a rebadged Sigma 24-70 L mount lens but one thing it is not is a Sigma 24-70 L mount f/2.8 lens. For starters, the Leica is made better, looks like a Leica, has a little bit faster AF than the Sigma, is weather sealed and well…has the Leica name on it ; )
My video look at the new Leica 24-70 f/2.8 Lens…
Seriously though. This is a beautiful lens no matter who makes it. It feels so right on the SL2 and SL2-S (or even the OG SL) and the color and image quality is quite fantastic. The best part is that this lens is the lowest cost of ANY Native Leica SL Zoom, and
while not cheap at $2795
it makes for a perfect main lens for anyone who shoots an SL camera.
In the video above I talk about this lens vs the Sigma 24-70 f/2.8 and the older Leica 24-90 Zoom. 
The 24-70 f/2.8 on the SL2-S at f/2.8. Click image for larger and better. A Lazy day at the Huff House for this guy! I did some quick tweaks to the 1st image as you can see. The 2nd image is right out of camera.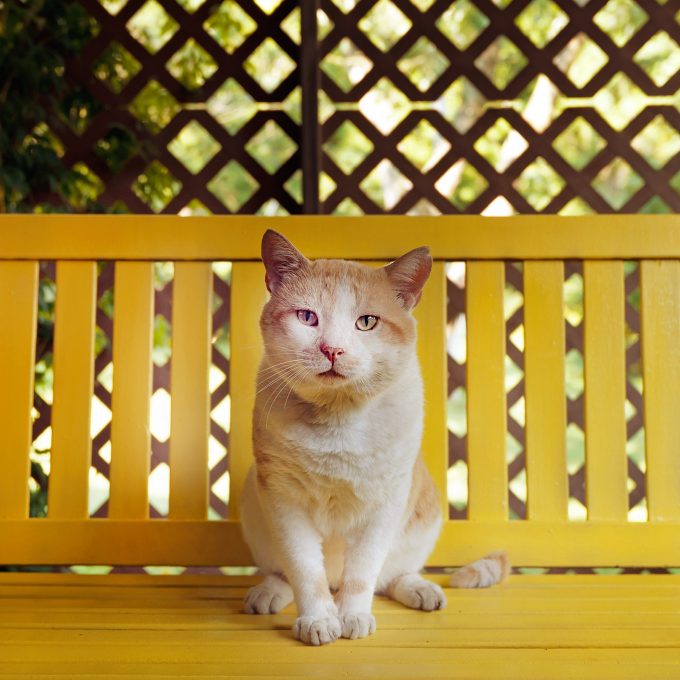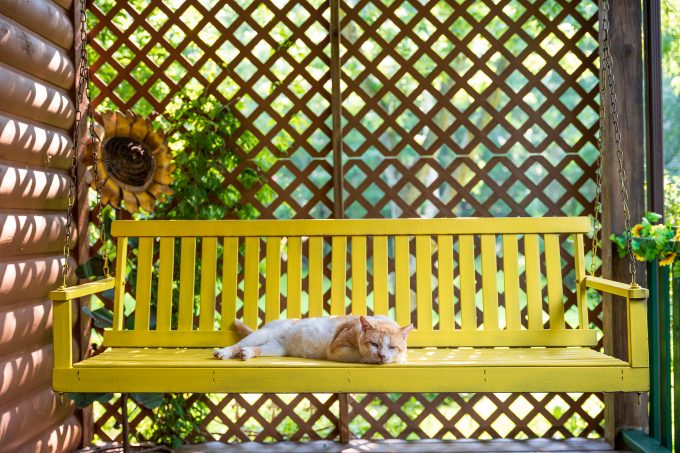 As I wrote and talked about via video back in Jan of this year, 2021, the SL2-S is IMO Leica's BEST digital camera they have available today. Well for my tastes anyway! I prefer it to the SL2 as I prefer the lower megapixels (better low light and fatter pixels), better auto focus speed and I feel there is an even better color science going on with the SL2-S. To me, the SL2-S is just an amazing camera for photography.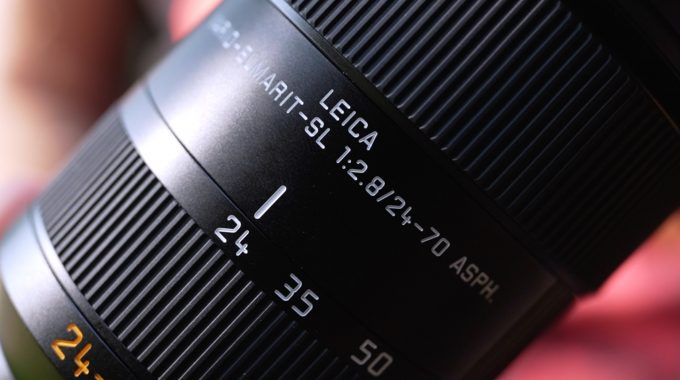 The SL2-S has the ability to provide gorgeous image quality, depth, dynamic range and the body is second to none in the world of mirrorless when it comes to build, style, menu simplicity and beauty. In fact, it feels and is built so much better than most competitors that it is almost comical when doing side by side comparisons in the build and quality of construction department!
The 24-70 f/2.8 Vario Elmarit on the SL2-S. Same Lazy Day, different cat! Click the image for a larger and better version.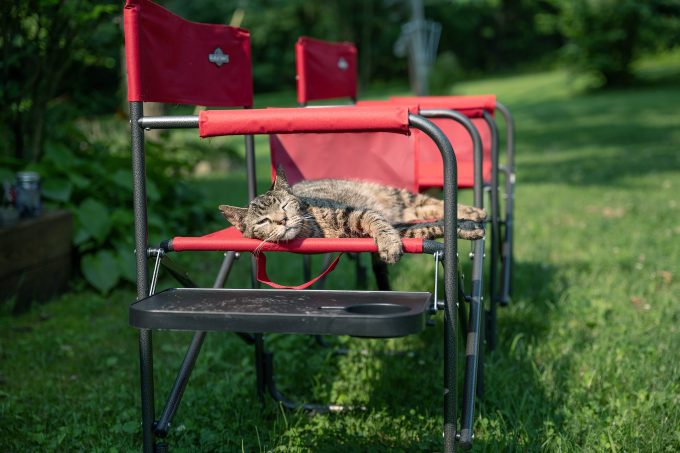 You can read my SL2-S review for more of what I think of the camera but needless to say, I love the SL2-S and I have since I bought mine at launch. While I have used M mount lenses on my SL2-S I have also shot lenses like the older 24-90 Leica lens, and some of the primes that Leica has available for the SL system. I do appreciate what the native Leica L mount lenses bring to the table and when they announced the 24-70 f/2.8 Lens at a much lower cost than that 24-90 a smile was brought to my face.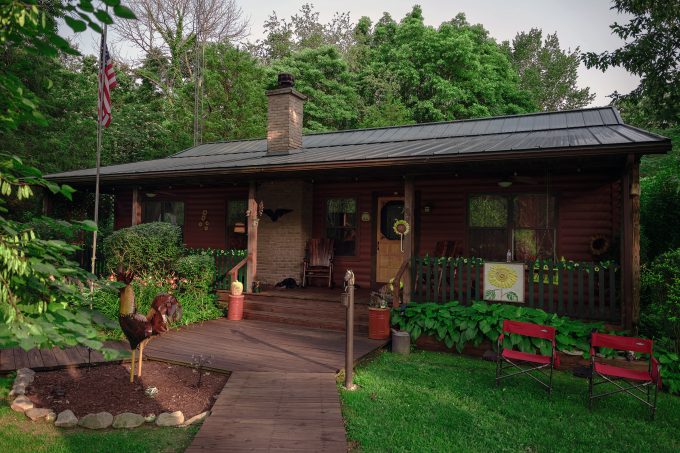 The 24-70 is smaller, lighter, and has a constant f/2.8 aperture so it takes away the things I disliked about the 24-90 which was weight, size and not having a constant f/2.87 aperture. While the image quality is "different" I would say either lens delivers on the Leica image quality promise. Even if the 24-70 f/2.8 is made by Sigma (It IS made in Japan) there are differences in the quality of the lens itself.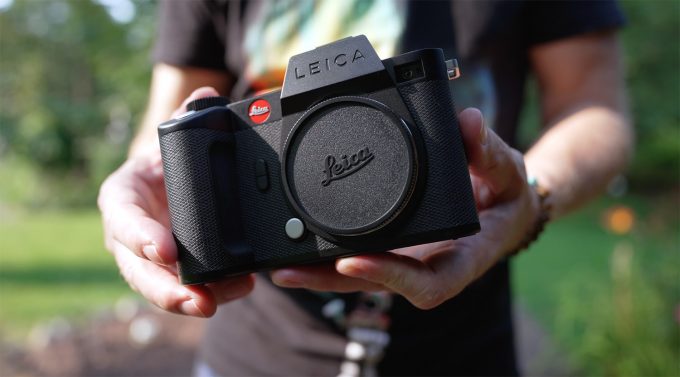 As I stated, the Leica has an all metal build. It has weather sealing. It is more solid and when you move the focus or zoom ring there is zero play or slop. It focuses fast for photos, a but faster than the Sigma (that I have here) and just seems to jive better with the SL2 bodies. In fact, when I attach the Sigma lens the camera takes a few seconds to boot up. When I attach the Leica, it boots up normally.
As for image quality both lenses are eerily similar but I feel that Leica may have adopted tighter tolerances and quality control as I did prefer my images from the Leica lens a little more than the Sigma. Even so, both lenses are fantastic image quality beauties and a savings can be had with the Sigma.
The color out of the SL2-S with the Leica 24-70 f/2.8 is GORGEOUS! Click each image for larger version!
When I saw this lens and the price I did want it, or at least to test it before I jumped into a purchase.
When the lens arrived to me I was pleasantly surprised at the feel and size of it. It's much smaller than the older 24-90 so therefore is lighter and much easier to carry around all day with the SL body.
Saw this guy in our driveway early in the AM. He was eating an apple that fell from our apple tree. Shot at 70mm f/2.8 (though I should have stopped down to f/5/6-f/8).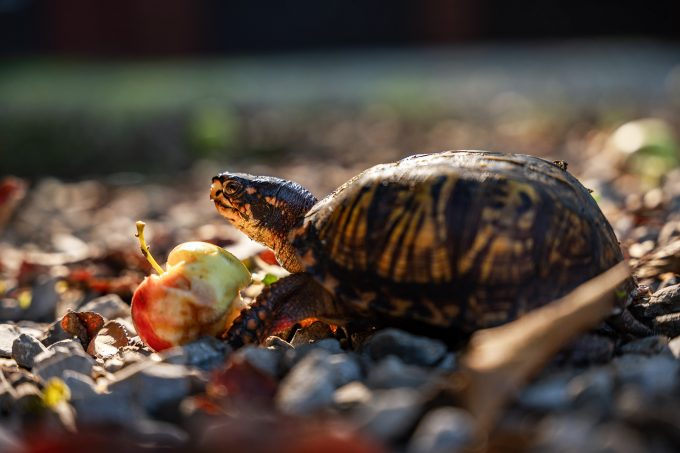 Nope, this one is not made in Germany my friends which has led to speculation that Sigma is making the lens for Leica. It's made in Japan and while I can not say for sure that Sigma makes the lens, I say "SO WHAT" if they are! This is a great way for Leica to bring forth lenses that are more economical which in turn may bring more into the system.
The 24-70 at 70mm and 2.8. Should have stopped down to f/4 to get the pup in full focus but it still looks lovely!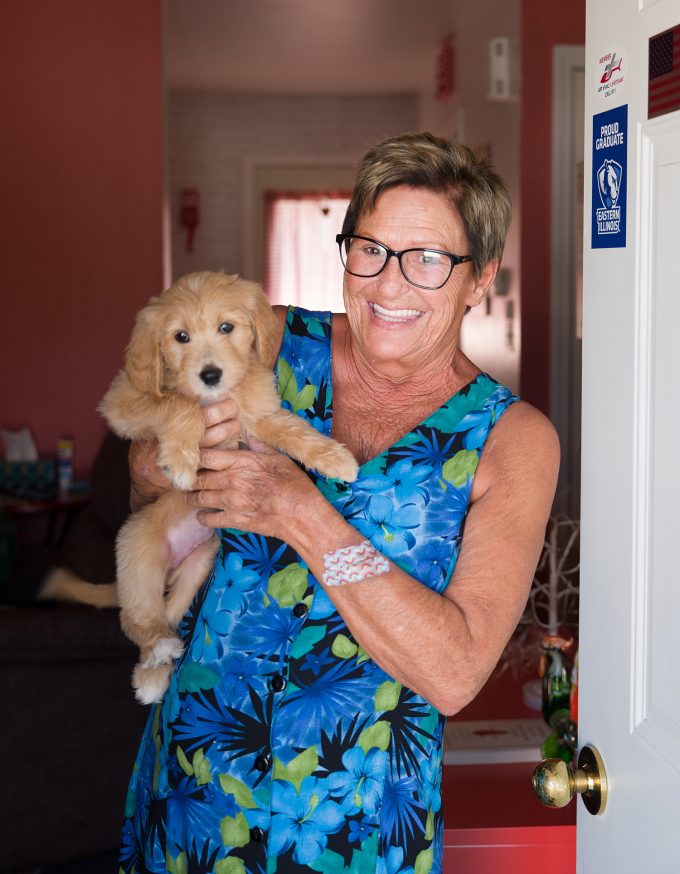 Think of the 24-70 f/2.8 Vario Elmarit as a beefier, stronger, faster and more weather resistant version of the Sigma and a lens that meshes perfectly with the SL cameras.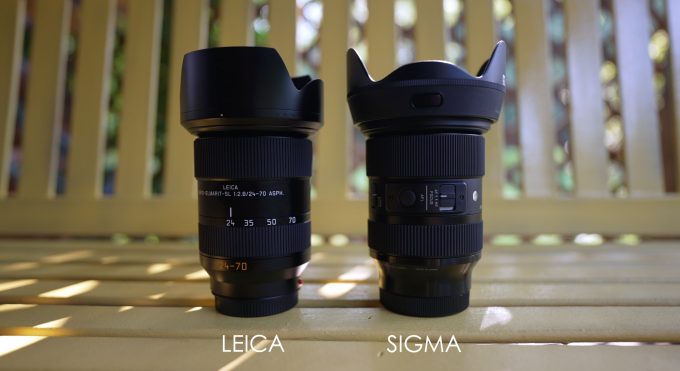 The first Leica digital cameras were made by Fuji and Panasonic and they were pretty great at the time. Remember the legendary Digilux 2? Panasonic made that for Leica. The D-Lux series? Made by Panasonic. All great little cameras.
An early morning guest. A 100% crop using the 24-70 at 70mm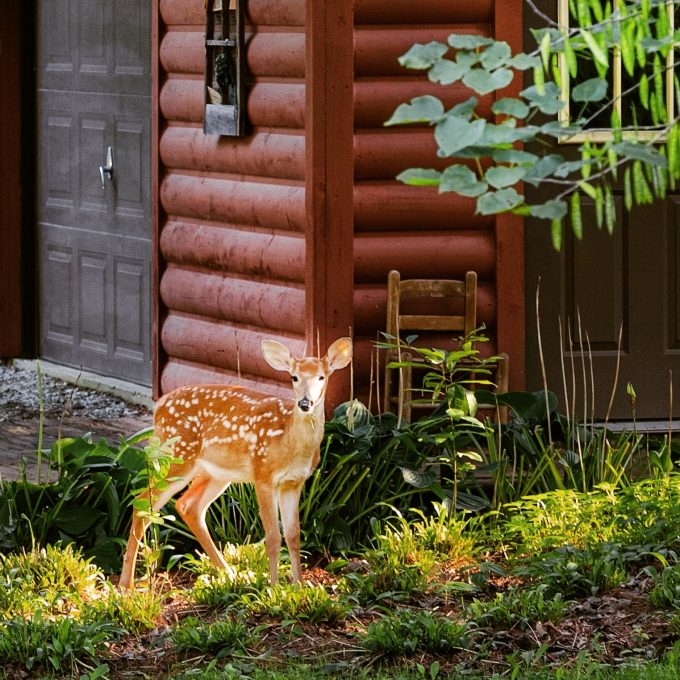 In any case even IF this new lens is made by someone else it does not mean it is not a fantastic lens! It's a Leica. Sold by Leica. Looks like a Leica. Feels like a Leica and yes performs like a Leica which is why it has the Red Dot.
This lens has a beautiful build quality to it and such a smooth focus dial. With a range of 24-70 we can get a nice wide angle and semi telephoto, all while keeping the faster f/2.8 aperture intact.
It ships with a lens hood and a lens pouch and comes in at the price of $2795. 
I have always loved Leica glass, especially their prime lenses. The 50 1.4 Summliux is a stunner wether you go for the SL version or the classic M version. While the new 24-70 f/2.8 Lens is not a prime lens, these days there are times when a quality zoom performs as well as a prime.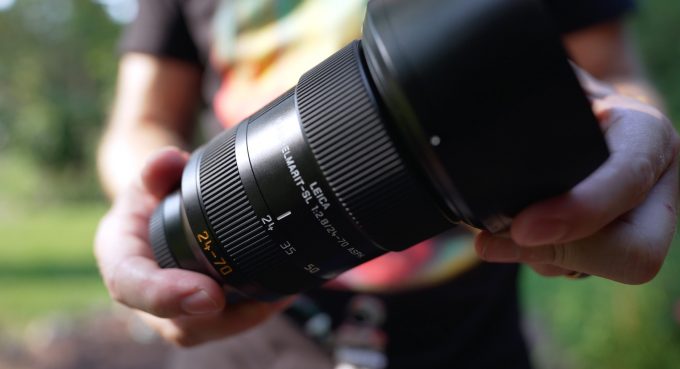 The 24-70 is one of those lenses that is like having three prime lenses in one.
If you are shopping for a perfect walk around lens for your Leica SL, SL2 or SL2-S body I can highly recommend the Leica 24-70 Vario Elmarit lens. 
The image below was shot at ISO 25,000 on the SL2-S with the 24-70 at f/2.8 in the dark of night.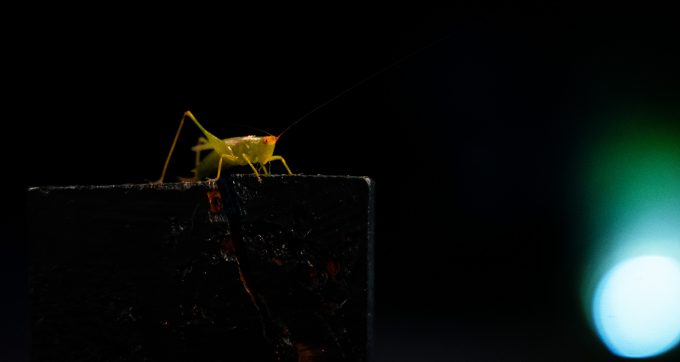 It's priced right (for a Leica) and has the build, feel and quality control of a Leica lens, no matter who makes it. It balances nicely on the SL bodies and delivers fast photo auto focus and crisp clean images with creamy bokeh.
UPDATE 08/21/21: This has become my goto favorite lens with the SL2-S. It's IQ is incredible, and it's a solid well made lens worthy of pro work and use. It brings out the best of the SL2-S and I even prefer this lens to the primes (a first for me)!
All SL2-S with the 24-70 f/2.8. The third shot of the Hummingbirds is a 100% crop and shot at ISO 5000.
Leica has a special (as of this writing, July 2021) where you can get this lens for much less than the $2795 price IF you are looking to buy an SL2 or SL2-S camera. They are offering a package special price of $7195 for an SL2-S, the 24-70 f/2.8 and the Leica M Adapter which is a $450 adapter! They are also offering this special with the SL2.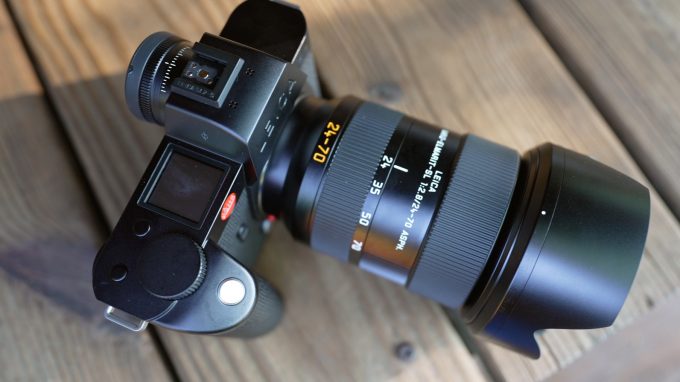 Links below to the package deals at B&H Photo: