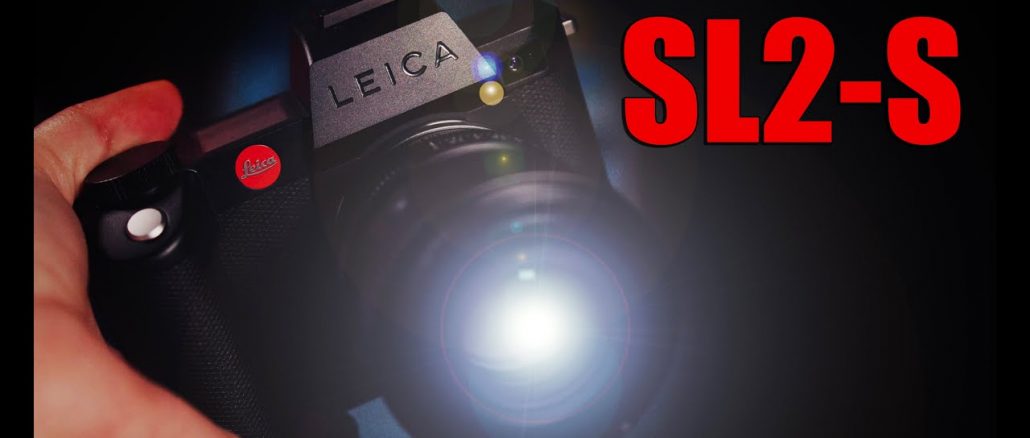 The Leica SL2-S Camera Review. Spoiler: One of Leica's best EVER.
By Steve Huff
Well here we are in 2021, so happy new year to all of you! This year has to be better than the last and for me it is off to a great start as I have had a Leica SL2-S in hand for almost a week now, and it's been refreshing. One of my all time favorite digital cameras ever was the original SL (my old main review from 2015 is here). With my numerous posts about the SL, even stating I preferred it to the new SL2 in 2020, you guys who keep up with my crazy camera interests know my feelings for the OG Leica SL. In fact, my best memories and images of recent years were mostly shot on an SL. Those are the memories and images I keep going back to.
My video review of the SL2-S. A must see as I share video samples, photos from all three SL models and my thoughts! 
When the SL2 was launched
I truly enjoyed many of the improvements
but I also thought the sensor was a step back from the original
in regards to color and overall vibe and feel (for my tastes). I also did not like the low light performance of the SL2, as those extra pixels really put a damper on anything above ISO 800. For a while I shot with and enjoyed the
Panasonic S1
, which delivered all I wanted in a SL follow up (
and even said it was the best I saw in 2019
), well, besides the body, the menu and control system and overall refined experience. As good as the S1 is, and it's a great camera, it feels different when using it compared to a Leica SL type of body.
This one with the Sigma 65 f/2 L mount.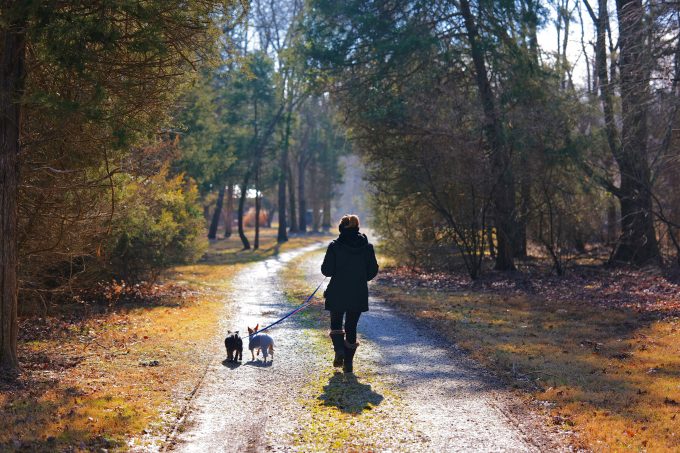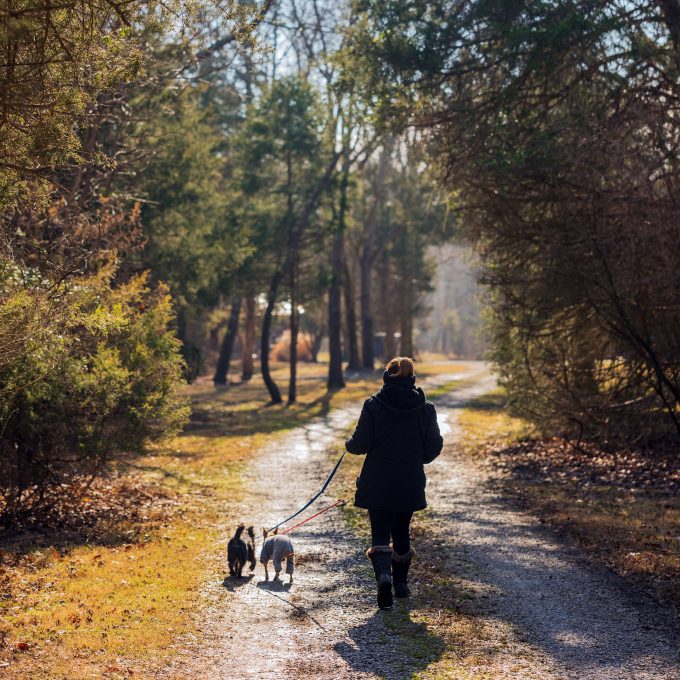 The SL2-S on a cold dreary day. I stopped when I saw this cow looking at me. Thanks for the portrait! Sigma 35 f/2 L mount.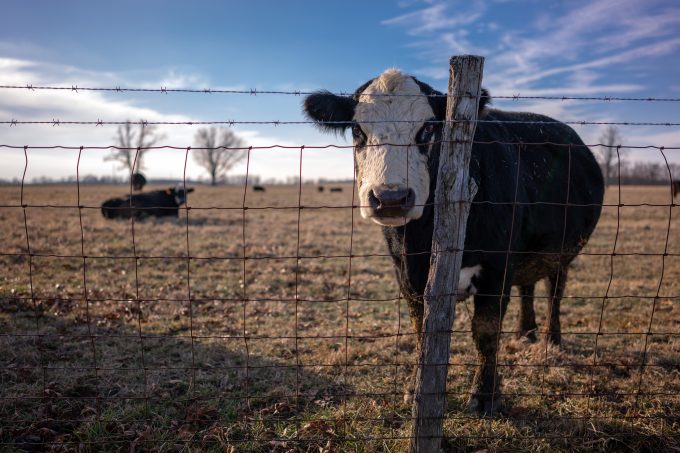 I decided a while ago that if Leica ever released a true follow up to the original SL AND if it had a 24 MP sensor I would have to take a serious look. Well Leica did just that at the end of 2020 in the form of the SL2-S.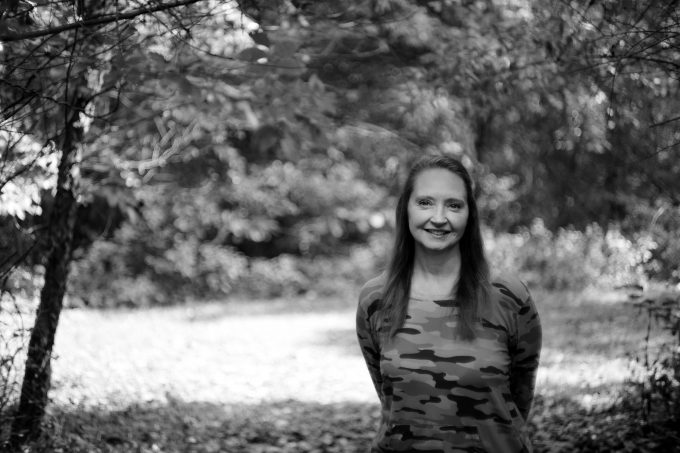 Before it was announced the rumors had it pegged as a smaller SL2, much like a Panasonic S5 copy in a Leica shell. Many assumed it would be a dumbed down SL2. I am happy to say that this is not the case. As nice as the S5 is, the SL2-S is in a different league when it comes to build, simplicity, menus and depending on your tastes maybe even color (or maybe you will prefer the Panasonic color). From what I am seeing so far, the true star of the SL2-S is the new BSI-CMOS sensor that allows for the first time ever, super impressive extended DR and low light capabilities.
First two with the Sigma 45 f/2.8 L  – The two after that shot with the Sigma 35f/2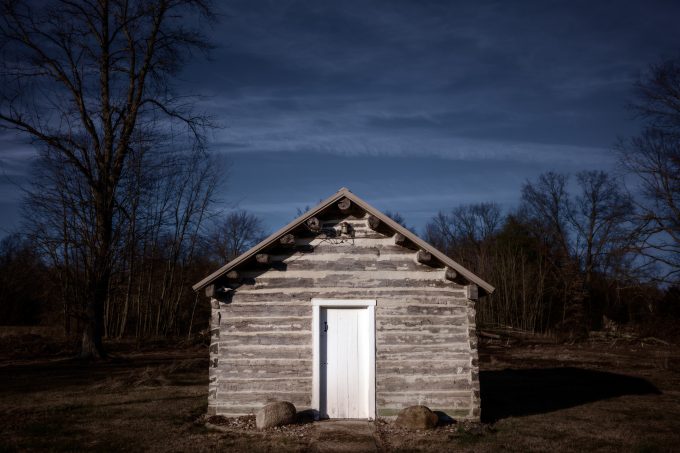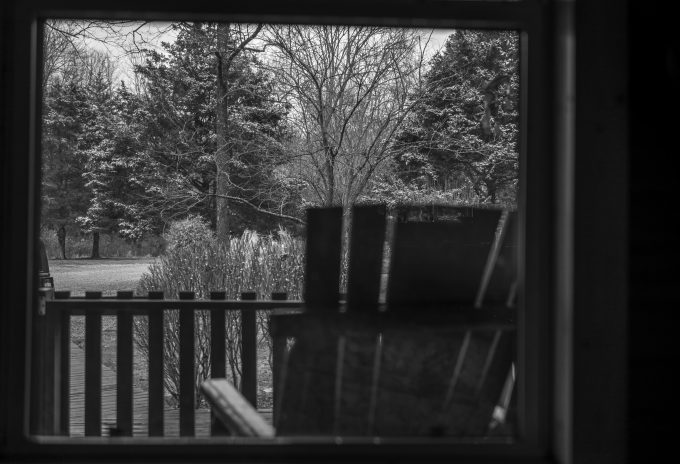 It is 24MP, does extremely well in low light even approaching Sony A7SIII levels. It has better color performance than the SL2 and some feel Leica has tweaked the color science for this release. The camera itself retains the same body, EVF, LCD and menu system as the Sl2. THIS IS an SL2 body with a IMO better sensor. No, you will not get the massive resolution but you will get plenty of it with 24 megapixels. More than any mere mortal needs for prints, for social media, for any online posting or well, anything. I feel we have gotten so caught up into thinking that more MP = better that we lost sight that sometimes lower MP is actually better in many ways. For speed, for noise, for DR even.
 Click them for larger and better versions. The last one was in our dark house, at night with only the ceiling fan light on, and just about right out of the camera. All are using the Sigma 35 f/2 HERE.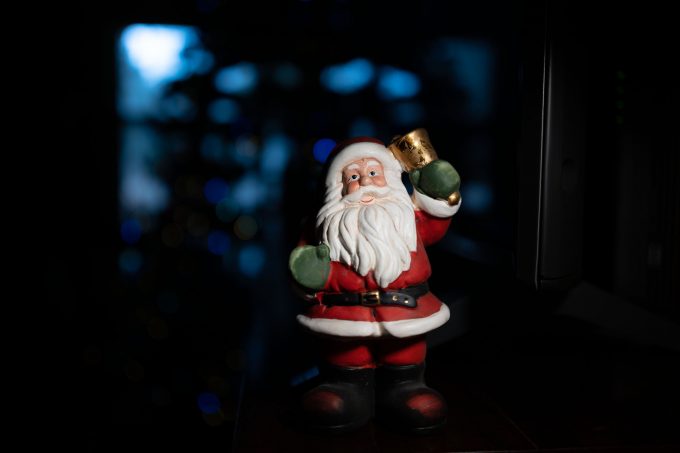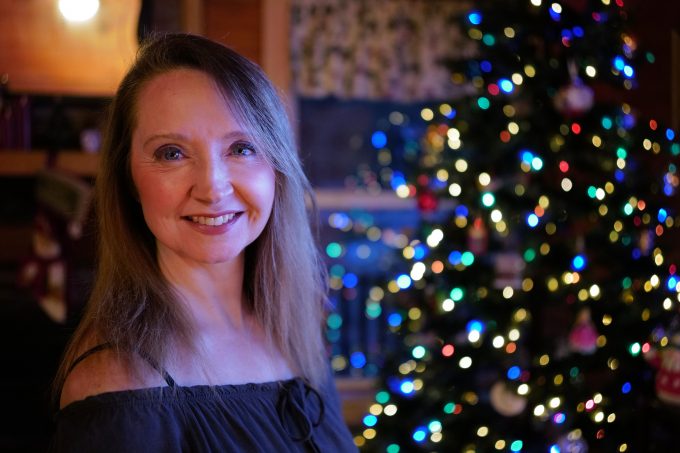 A lower megapixel sensor will have faster AF and the SL2-S does have faster AF over the SL2, and even with video. They have gotten to a usable level here, and I was very pleasantly surprised to see that the continuous AF is about on par with the Panasonic S1 (with the firmware update) when it comes to AF but it still can not match Sony or Canon for AF with video.
Shot through a window on a dreary day with the Canon 50 f/1.2 EF on the Sl2-S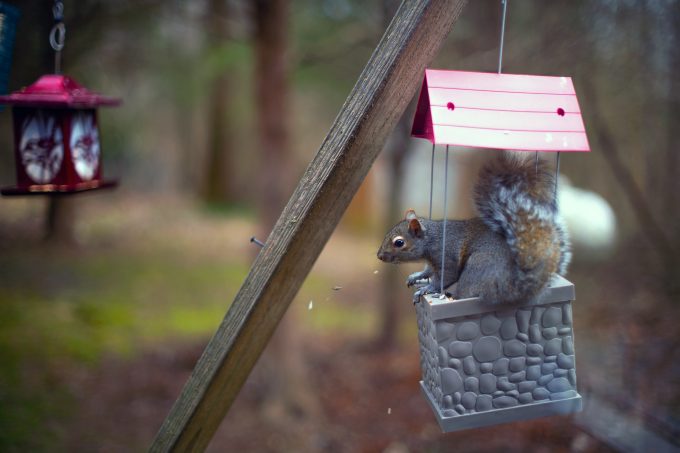 The SL2-S does much better in any low light scenario over the SL2, and is usable (for me) even at ISO 50k. The SL2-s has stunning video specs, with full frame 4k (up to 30 FPS) and even full auto focus when shooting slow motion 120FPS in HD. It has the same glorious EVF as the SL2, and it is the best implementation of this kind of EVF quality I have seen. The big porthole makes it so easy to look through, and change the diopter. The SL2-S has Internal 10-bit 4:2:2 recording and its is supported for frame rates up to 30p. Full frame DCI 4k is beautiful with the SL2-S. I will repeat though that AF in video lags behind offerings from Sony and Canon. Think Panasonic in terms of video AF speed.
Two images. Top one is a straight out of camera JPEG, the second is from RAW
The controls are the same as the SL2 and I love how easy it is to change EV comp with my thumb using the huge metal dial up top. The SL2-S is weather sealed and probably the best built camera I have seen in a long long time, well, same as the SL2. The color seems to have been tweaked here compared to the SL2 and for me gets closer to the original SL in color science though it is still not quite the same. The files are so sharp yet so smooth, so creamy yet so full of life. The AWB performance is stunning as well though these days almost all of us shoot RAW so that is not as important as it used to be.
The menus are the most refined around with the SL2 and SL2-s and the touch screen implementation is superb. I enjoyed my short time with the Panasonic S5 but this SL2-S is indeed a step up in all areas of build, control and simplicity. While it is the lowest cost SL ever released, at $4895 it is still much pricier than the Panasonic's or Sony's, so it is still in Leica land when it comes to cost. So far though, I feel it is one of Leica's best Digital cameras ever. I prefer it to the M's and to the CL's these days. In fact, I prefer it to any camera they make, and of course even the SL2. To me, this is as close to perfect as a full frame 35mm digital camera gets (I still adore my 907x above all others). The Dynamic Range is stunning and pretty crazy how much you can recover in both shadows and highlight. Remember the first SL when it launched at $7500 for the body only? I do, so it is a great treat to see Leica improve upon that camera and release it at over $2500 less. Not usually the Leica way but I guess it would be too hard of a sell at $7500 today, with so many other great options out there.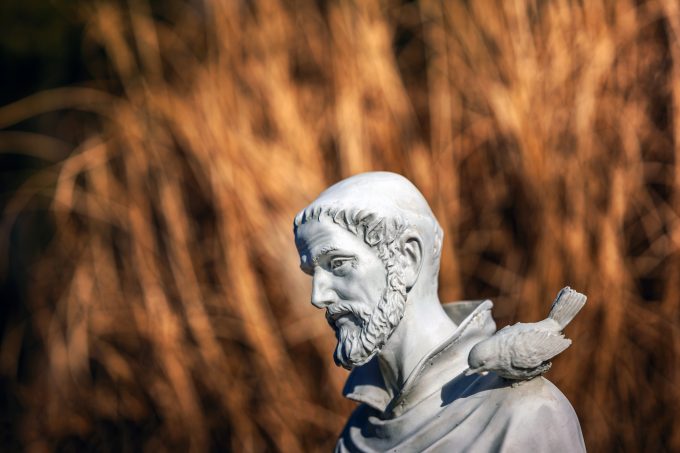 The SL2-s feels fantastic in the hand as it carries over the enhanced grip of the SL2. To me, this is the true follow up to the OG SL. I mean, right out of camera colors and exposure is very good, I really do not even have to do any tweaks from the RAW. I can not remember when I had a camera with this good of output right from camera. If you have been like me, holding on to the original SL and waiting for the real replacement…well this is it.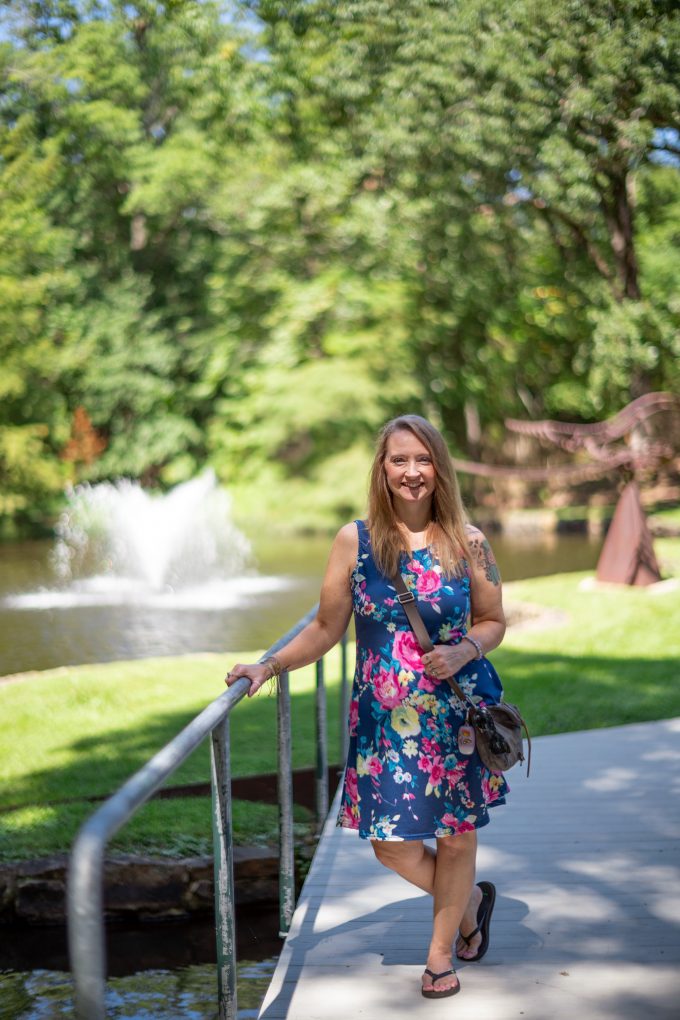 I will say though that if you have an OG SL and do not need video or the IBIS or the enhanced low light capabilities, there is no need to get this camera as the OG is still amazing, and can be had for a great buy used or even new. Some will say $3600 is way too high for a new OG SL. I feel it's not so far off what it should be. At $3600 it is nearly $4000 less than when it launched and it's just as good today for photo work as it was then. You also get a warranty with a new one which is peace of mind you will not get with a used SL.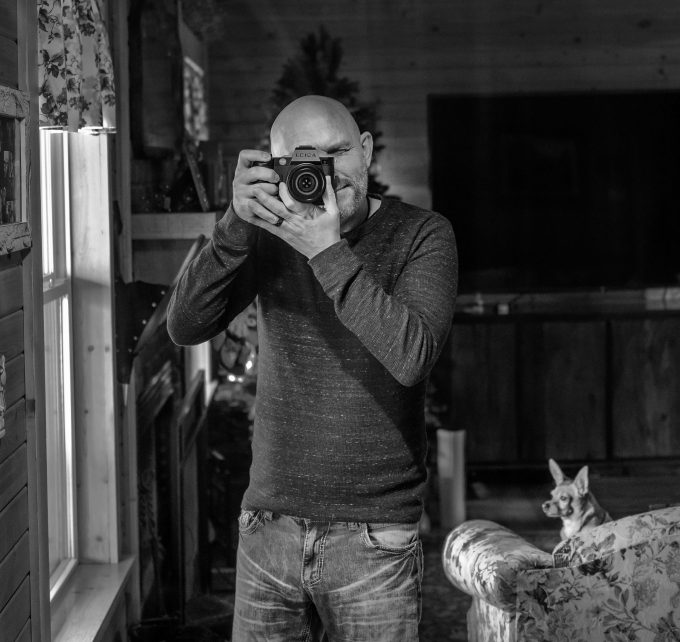 The SL2-s is not getting much attention and Leica did not send it to all of the reviewers as they sometimes do. It's kind of buried in the news while everyone still talks about the Canon R5, the Sony A7SIII and others. That is strange to me, but maybe Leica does not want it to overshadow sales of the SL2? Maybe they do not want it to hurt M sales, even though the M is an entirely different kind of camera. Maybe they did not realize just how good this camera was going to be. Maybe they feel it's just average. I don't know but it's WELL worthy of a review.
Direct from RAW shots with the Sigma 35 f/2 L Mount
I will have a full video review on this coming soon (UPDATE: Now at the top of this page). I am still shooting some, and also want to focus on the video aspect as well. I am shooting it with only Sigma contemporary L lenses for now. The 35, 45 and 65 which are all stunners, especially that 35 and 65. No they are not Leica so they will not have the all out beauty of a Leica 35 Summicron or 50 Summliux but you sacrifice a tiny but of "sharpness and shine" for Small size, light weight but crazy good performance for thousands less. I am finding these Sigma lenses are doing quite well, much better than I would have expected so am happy with what I am seeing here but the Leica L glass is truly superb if you have the funds and do not mind the size. A killer L mount from Leica? THIS ONE. 
A few from the SL2-S and the Leica 24-70 f/2.8 Lens.
The SL2-s is so versatile as well. There will never be RF drift from the RF. I can plop on a Canon 50 1.2 or 100 Macro via adapter or even a Noct Nikkor via adapter. I can shoot any M lenses that I want via adapter or even some R glass. I own all of these adapters and used them with my old SL. While other mirrorless options can use these lenses as well via adapters there is just something so enjoyable with the SL style bodies. That EVF is like looking through a huge picture window with clarity and color that is the best I have looked through. It makes manual focus a breeze. While the OG SL had a lower res EVF it had higher magnification and can look bigger. The SL2-S had a higher res EVF but the magnification is lower. I think the SL2-S EVF is better but the OG is still no slouch. 
What I can so is that so far, in my eyes, it's one of the best full frame 35mm format cameras made today if you focus on photography and the quality of that photography over video (there are better video options such as the A7SIII). Also, as long as you do not need fast continuous AF for tracking or action. The SL2-S is not perfect as the AF is behind the top of the heap but in all other areas it's fantastic. One thing that is cool to have in a camera like this is unlimited 4k recording time. This has it. No limits, No overheating (Unlike the Canon R5 and others).
More with the Sigma 35 f/2 L mount. Click them for larger! This camera puts out some smooth rich files! MUCH like the OG SL!
The files have depth, low noise and an amazing smoothness about them that is so nice. The dynamic range is impressive to say the least and I have not even been able to get out and use it heavily. These shots you see here are seriously just my first few shots in my yard with the camera. The handling is just as a camera should feel and the usability is simple, as most Leica cameras are. I can use almost any lens I want (almost) and manual focus is a treat to use. The speed is there and with the 4GB buffer, you can even take photos in a machine gun style if you like.
First Three are with the 65 f/2 from Sigma. Last one with the very affordable 35 1.4 TT Artisans M mount.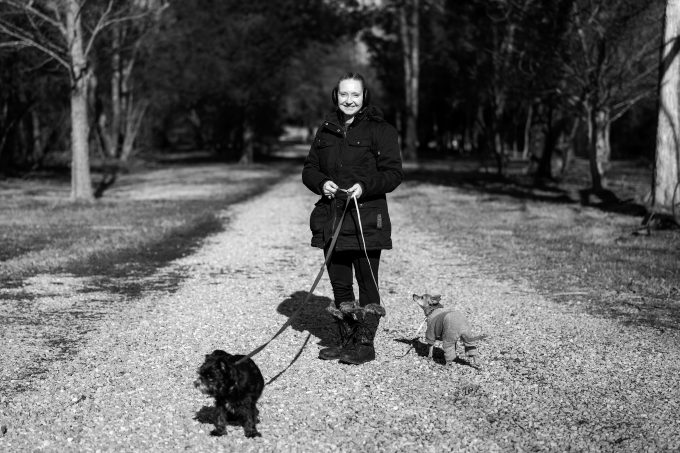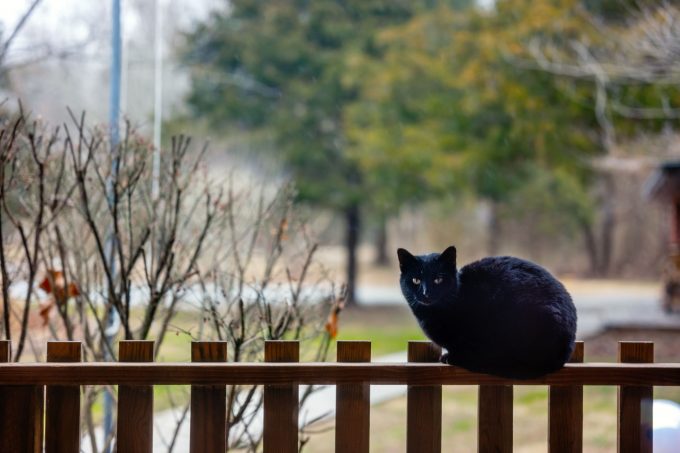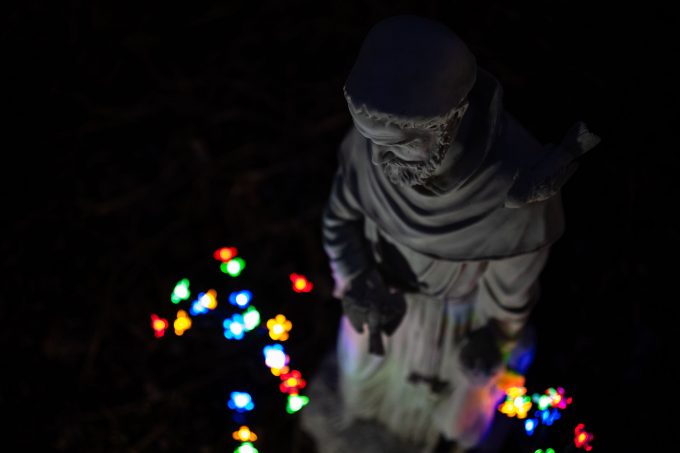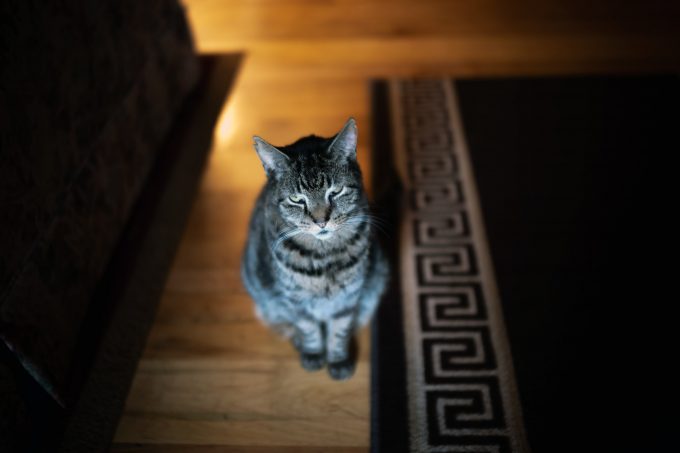 Highlight and Shadow Recovery
Here is a test shot I purposely underexposed. I made it to where the subject (one of my dogs) was extremely underexposed by several stops. The bottom image is the shot I fixed by using the highlight and shadow sliders as well as a slight contrast reduction. You must click the image below to see it larger sized, and better quality. Also, this was at ISO 2000 but you will see more noise as I lifted those dark shadows quite dramatically. If I exposed this properly, ISO 2000 would be super clean. Even so, it shows you what is capable when it comes to shadow recovery.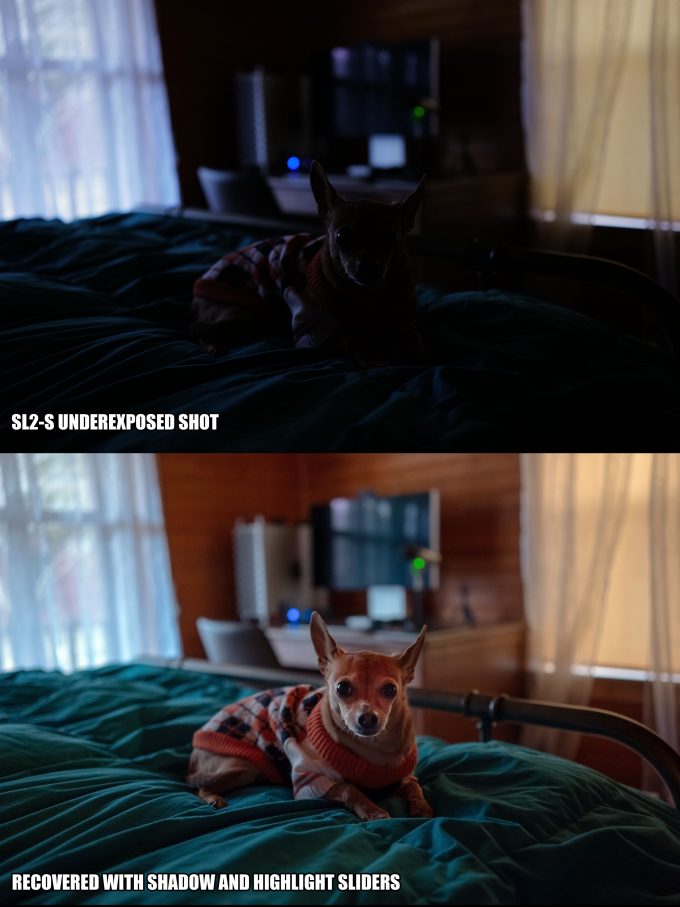 I'm excited about this one as it's what I have been waiting for from Leica for a while now. The SL2-S is a very worthy upgrade over the original SL WITHOUT QUESTION!!! Now of course one can get a Panasonic S5 for $1995, or even an S1 for not so much more. Thousands less than this Leica. For me though, the enjoyment that comes from the Leica menus system, the refinement of the electronics and the feel and use of the body/controls tip it over those. But I have to say that those cameras are just as capable in IQ, albeit with a slightly different color signature. It's the name, the body, the refinement, the build quality, the heritage and the experience we pay that extra for and the SL2-S is for me, one of Leica's best digital cameras ever. If you have been thinking of an SL, now is the time to take a real serious look.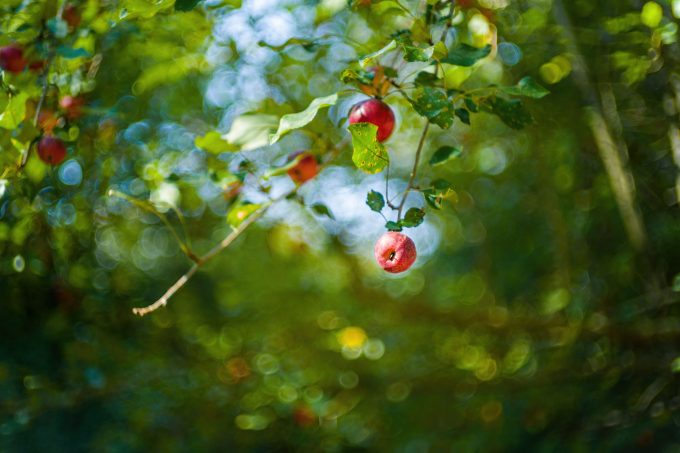 One thing to remember. I used the SL2-S here with mostly Sigma lenses that are well under $1k each. Use Leica M or SL lenses and your quality will go higher in video and photo. Yes those Leica lenses are pricy but they will deliver the best results from the camera. If I could I would take the 35, 50 and 90 cron (they are sized smaller than the rest) and maybe add the 16-35 for wide angle duties. If I lived in fantasyland, I would buy a 35 Summilux M and 75 Noctilux M to go with the SL series of camera. 
You can order the Leica SL2-S at B&H Photo HERE.
UPDATE JULY 2021: I still love my SL2-S and have acquired the Leica 24-70 f/2.8 lens as well, which is a beauty. This is my most used digital camera and in my top two digital cameras of all time. I personally have no desire to switch to something else but will review some new cameras soon ; ) I also still feel the SL2-S is a better camera than the SL2, which costs more money, has higher megapixels and IMO not as pleasing color. It also doesn't do well in low light, where the SL2-S DOES. The SL2-S also focuses faster than the SL2. For me, a no brainier, If you are looking into the Leica SL system, the SL2-S has the build, looks, handling, ease of use, no nonsense menus and gorgeous IQ. No swivel screen, no crazy sticky fast continuous AF like a Sony but in every other area this is just such a pleasing camera to use, shoot and own. No regrets.
LEICA NOW SELLS THE SL2-S AS A KIT WITH THE NEW 24-70 LENS FOR A SPECIAL PRICE. SEE IT HERE,