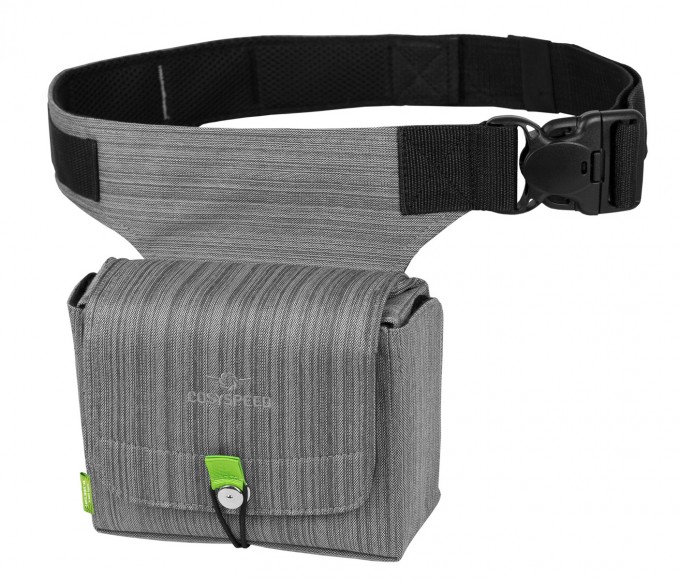 Wear your mirrorless camera ALWAYS READY at your hip
Cosyspeed CAMSLINGER bags are a new and unique concept for carrying mirrorless cameras. Providing fast, one-handed access to your camera, the CAMSLINGER bag keeps it protected in a slim case while you upper body is free from straps and belts. CAMSLINGER bags are comfortable to wear and ideally suited for street, travel, outdoor and family photography.
More Camslinger bags from Cosyspeed
At photokina 2014 – hall 4.1, stand C026 – Cosyspeed will present two new versions of its Camslinger 160 bag, which has been selling successfully since this spring. The two new Camslinger bags will be available from November for € 99.99 (inc. VAT) / $US 119.00 (excl. VAT) each.
For some, the current Camslinger models (http://www.cosyspeed.com/camslinger-105-and-160) were too dark, others found them too colourful. What most customers agreed on, however, was that there is no bag as convenient for carrying a mirrorless camera setup than the Camslinger, which adapts flexibly to the size of each individual camera setup. As for the choice of colours, Cosyspeed is now taking another step towards its customers. This fall, the Camslinger 160 – the most popular of the Camslinger bags – will be available in two new colour choices. Creating its bags in Germany and in permanent close contact to the manufacturers, Cosyspeed is able to react quickly to customer demand. This is why from November 1, 2014 two new versions of the Camslinger 160 bag will be available.
The Camslinger 160 Paris Gray was developed for those photographers who are looking for a more elegant design. The all-black Camslinger 160 Street Edition is ideally suited for street photographers who want to stay as unobtrusive as possible.
Like all Camslinger bags, the two new models share the following key features:
• comfortable carrying at the hip and always ready for the next picture
• quick one-handed access
• keeps the upper body free from straps
• unique system for adjusting the depth of the bag and fitting it to the individual size of a camera
• safety clip on the belt
• secure LOXX stainless steel latch made by Schaeffertec/Germany
In addition to the Fingercamstrap 10 VL, Cosyspeed will introduce the Fingercamstrap 10 BW black this November, at the same price of € 7.99 (inc. VAT) / $US 12.90 (excl. VAT). The Fingercamstrap 10 BW is made of a special tearproof material that is also used for making camera straps.
About Cosyspeed
Cosyspeed GmbH from Edertal/Germany is the first company in the world that specialises exclusively in accessories for mirrorless cameras (or Compact System Camera, CSC). All products are developed in Germany and are subject to strict German quality criteria. Production is carried out in Germany, Europe, Asia and Africa. Focusing on convenient and functional accessories for the daily routine of photographers using compact mirrorless cameras, Cosyspeed is concentrating deliberately on the new technology of the future in the area of digital cameras.
Cosyspeed Camslinger
The world belongs to Mirrorless Heroes – at photokina 2014 in Hall 4.1, Stand C026
Camslinger bags and accessories are now available at B&H Photo by clicking HERE.