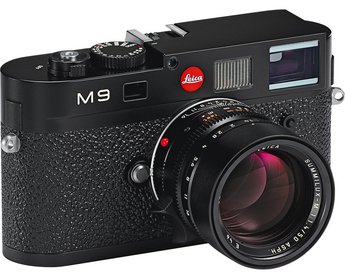 Happy Tuesday to all! I just wanted to do a quick update today to let you all know that I have been working on a "users guide" to the M9 (also some M8 info in there) that will be available as a PDF in March. I have been working on this for a couple of weeks now and still have quite a bit to go but will be working on it daily until it is complete. It will have ten sections in an easy to read format and will include some great info on the the digital M and RF photography as well.
Why would I spend hours every day for weeks on end to do this? Well, quite simple really. As this site is growing it is getting to be more of a challenge to pay the bills associated with running it. Yes, when you guys use my links to B&H and Amazon to buy gear it helps tremendously and this is the only way I have been able to grow this website. Well, I want to be able to make this site even better so I have found another way for you to help but to give you something back in return.
I do not take donations on this site like many others do and I get e-mails asking me about this quite often. Many will say the info on this site is enough to warrant a donation, but still, I want to give something more and hopefully something that can be used to help those who are new to RF photography. Also, many of my readers are outside the USA and do not usually buy their gear in the USA so this is a way for you guys in Germany, the UK, France, Canada, etc to help out!
So sometime in March I plan to have my "Leica M8/M9/RF Users Guide" available as a PDF download. You will choose the amount you want to pay for it (starting at $5). The proceeds will go towards paying for this site and improvements. I will use google checkout and basically you will not be "donating" but naming your own price for the guide and in doing so you will be supporting this site!
Stay tuned….
---
Here is a snippet from the first page (which still may change a bit) and it will also have many sample photos as well…
The Leica M8/M9 Users Guide For Those Who Like To Keep It Simple
Welcome to my Leica M9 users guide! I am happy and thrilled that you chose to help support my website with your donation and in return I wanted to give something back to you for that support. I wrote this guide to show you my experience with the Leica M9 as well as show you how to get the most out of it. What I write here will not be technical as that is not my style, rather I wanted to show you with easy to understand words and sample images. So again, thank you for your "donation" and I hope you enjoy this guide. Remember, your credit card will be charged through google checkout as "Steve Huff Photo". You picked your price so I hope you find this information worth the cost. The amount you paid for this simple guide will go directly towards funding this ever expanding and growing site.
This guide will not be long, or boring, or confusing. The Leica M9 is a very simple camera with minimal controls and minimal distractions. This is a good thing, and it allows you to take control of your photography and let you concentrate on the task at hand, which is getting great images! I wrote this guide with the "Leica Mindset" meaning I kept it simple. Many of you already know this information but many of you may not. This was created for those new to rangefinders and after reading it you should find using your new Digital M to be simple and enjoyable.
This guide was created within my web editor and exported as a PDF. It is not your typical PDF and resembles the web site in its look and feel so you will read it just like you would a post at the site. Here is what will be covered in this guide:
Part 1 – Why choose a rangefinder camera over a DSLR in todays world?
Part 2 -Rangefinder shooting explained. How to focus, meter, and frame your shots with a Leica M camera.
Part 3 – The M9 menu options explained.
Part 4 – The M9 controls and what do they mean?
Part 5 – Tips for the best image quality from the M8/M9.
Part 6 – My favorite lenses on the M9.
Part 7 – Processing M9 DNG files for best results.
Part 8 – Accessories for your M8/M9 that I can recommend. Bags, grips, and even some cool black dots.
Part 9 – If your M camera need repair or adjustment do this…
Part 9 – Wrapping it all up, my final thoughts on the Leica digital M and where I think it should go in the future.
Part 1 – Why choose a rangefinder camera over a DSLR in todays world?