The Leica V-Lux 20 Review
By Steve Huff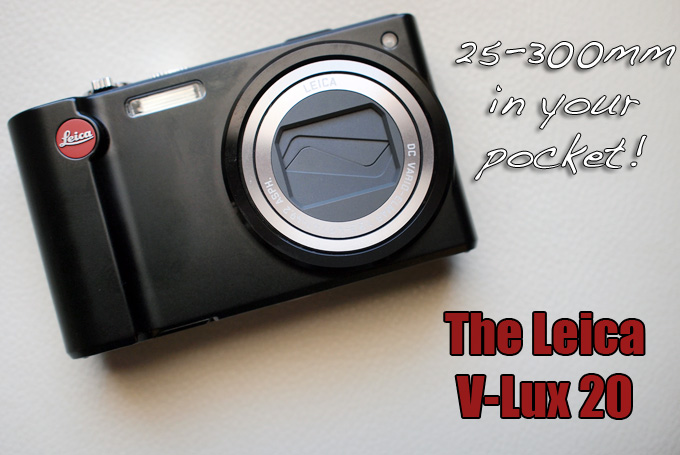 About 10 years ago I was sitting in my office saying to myself "Imagine if someone would create a digital camera with a 28-300 zoom lens built in and then have that camera pump out an insane 8 mega-pixels and shoot video. Not only that, make it to where it will fit in my front jeans pocket!"
Well here I am 10 years later with a tiny camera that has a 25-300 Zoom, pumps out 14+ mega-pixels, has 720P HD video built in with image stabilization and auto focus, has a built in GPS for geo tagging all of your photos, AND has every feature and gimmik that most consumers could ever want! That camera is the Leica V-Lux 20 and it's the new compact point & shoot from Leica, which is result of their partnership with Panasonic (who has the similar ZS-7).
Charlie, the little bird that greets me every morning. I had the spot meter on here and accidentally metered the sky instead of the bird, but I liked the result anyway! This was shot at 300mm with the V-Lux 20.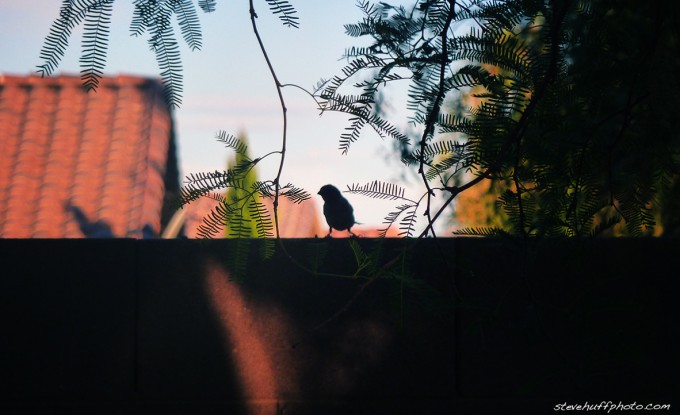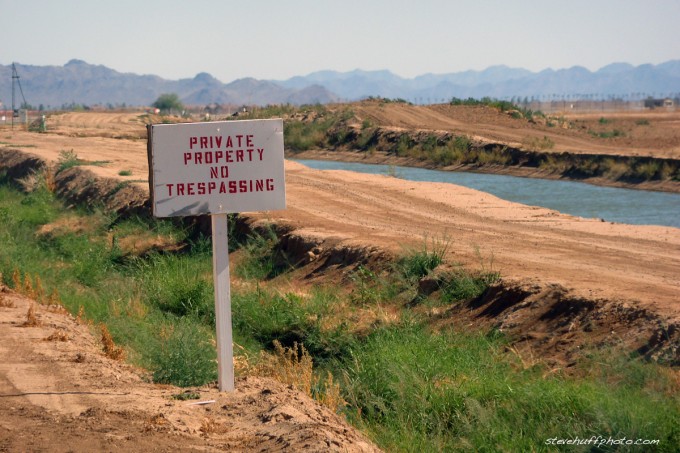 The Features
The V-Lux 20 is packed with features that would seem to make for one hell of a camera. I same seem to because usually compacts end up being a disappointment to me in one way or another. They are usually plagued with low dynamic range, dull color, tons of noise at higher ISO and bad lenses.  The only compact that I adore these days is the Leica D-Lux 4, and a notch up from that one would be the Leica X1, but the X1 has an APS sensor for DSLR performance in a tiny body. But the V-Lux 20 has much more in common with the D-Lux 4 and I found that camera to be one of the most versatile and capable compacts ever so I was excited to see if the V-Lux 20 improved upon it, or if it was a downgrade in image quality and performance.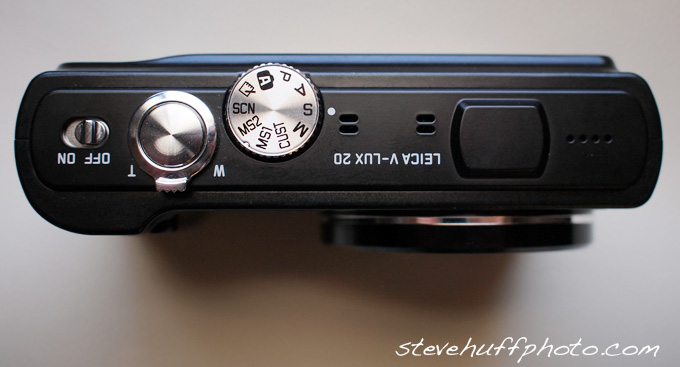 Before I get into all of that though, let's have a look at the features of this camera. The blurbs below are from the B&H Photo V-Lux 20 page…
Simple, Intuitive Handling
Leica cameras set the standards for the best possible handling. With the Leica V-LUX 20, the ergonomically positioned and logically arranged control elements of the camera ensure intuitive handling of the camera even by less experienced photographers. A wide range of automated functions ensures simple, straight forward operation in any situation. At the same time, manual setting options for apertures and shutter speeds provide greater creative scope for more demanding users.
High-Performance Super-Zoom Lens
The lens of the Leica V-LUX 20 enables the user to use the enormous range of 25 to 300mm for both still and movie photography. For macro photography, extremely wide-angle views or zooming in on distant subjects – this camera captures amazingly sharp images across the entire wide-angle to telephoto range.
Optical Image Stabilizer
The legendary Leica image quality is enhanced even further with the optical image stabilizer (O.I.S.) that effectively compensates for camera shake to ensure razor-sharp pictures at all times, even in the telephoto range, in low light conditions and when you take quick snapshots.
GPS – Global Positioning System
The Leica V-LUX 20 has an integrated Global Positioning System for tagging purposes. This innovative feature records the geographical coordinates of the location and the local time of every picture shot and stores the information in the EXIF data of the image files. The GPS does not function in China, its neighboring regions and any place where satellite signal reception is unavailable.
Aspect Ratios
The camera allows you to choose between 3 different aspect ratios; 4:3, 3:2 or 16:9.
Movies in HD-Quality
The Leica V-LUX 20 has the 720 p HD movie function . Movies are recorded in MJPEG HD format and tagged with GPS data. To record a HD movie, all one needs to do is touch a button at the back of the camera. The LEICA V-LUX 20 integrates all the essential functions such as face recognition, automatic scene mode selection, and smart exposure when shooting in movie mode. The user can also zoom across the 12x zoom range while shooting movies.
Face Recognition System
The automatic face recognition system automatically adjusts focus and exposure to the faces in the scene, making it easy to get perfect portraits and group photos.
Direct Print Capable
Print directly to any PictBridge Capable Printer without a computer; the on-camera image editing features assure that you are able to create just the right image easily and quickly.
Adobe Photoshop Elements 8
The Leica V-LUX 20 comes with a copy of Adobe Photoshop Elements 8.0. This software package is easy to use while providing the complete image-processing solution. It provides fast and convenient media management and intuitive post-processing of photos and movies.
A mural shot in the evening. The color of the V-Lux 20 is vibrant but not overdone. Color was set to Standard +2
The Camera, The Design, and it's Twin
The V-Lux 20 is a marvel of modern technology when you think about it. I mean, this thing is small! The first time I saw it I thought "No way in hell this thing can give quality images at 300mm, the lens is too small". The design is clean, and very much like the D-Lux 4. It's black, has the red Leica dot, and comes with a charger, battery and software all packed neatly in one of those cool little Leica silver boxes. The truth is that when I heard about this camera I dismissed it immediately thinking it would not be up to my standards of quality due to that mega zoom lens. Over a span of 2 weeks of shooting with it, the camera grew on me and I went from being cold to  warm on it, mainly due to that zoom!
The V-Lux 20 – slick, sleek, and SMALL – $699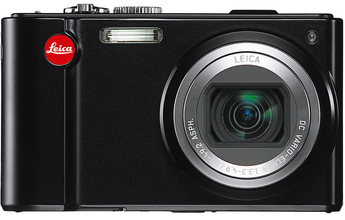 The V-Lux 20's twin – The Panasonic ZS7 – $309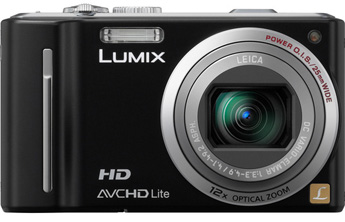 As you can see, the V-Lux 20 is the identical twin to the Panasonic ZS7. Both share the same features and both are made in the same factory. The same thing with the Leica D-Lux 4 and Panasonic LX-3. Over the past couple of years I have seen arguments from those on the Leica side as to why you should buy the Leica and those on the Panasonic side who give reasons to buy the Panny (mostly because the Panasonic is cheaper).
In the case of the V-Lux 20 and Pansonic ZS7, there is a pretty big price difference between the two. The Leica comes in at $699 and  the Panny at $306. What? $306?? Yes, the Leica is more than double the cost of the Panasonic. So why would two cameras whose only differences appear to be the outer shell have such a huge difference in price? Well, there are a few reasons, and before I get to the meat and potatoes of this review I want to go over this because I am sure there will be comments here stating how dumb it would be to pay more than double for the Leica. It always happens, so here are the reasons to buy the Leica V-Lux 20 over the Panasonic:
The Leica V-Lux 20 comes with a two year warranty. Camera breaks, just send it to Leica USA for repair. The Panasonic comes with a one year warranty. With my D-Lux 4, Leica extended the warranty to three years when I registered it. Not sure if they are doing that with the V-Lux 20 but they might be. If so, this would get you much more warranty time.

The Leica V-Lux 20 comes with Photoshop Elements 8. The Panny comes with unknown (to me) software, and it is

not

Photoshop Elements 8.

The Leica, to my eyes is more attractive with its sleek black body. Instead of the big LUMIX and HD AVCHD logos you just get the red dot. Clean and simple.

Firmware. Leica writes their own firmware for the V-Lux 20 so sometimes we see a little bit better color and IQ from the Leica.

Leica cameras have much better resale. Even the old  Digilux 2 has now become a much sought after camera while the Panasonic version, the LC1 has not. People are paying $1000 for a well used Digilux 2 these days. Yes, I have seen them go for that much recently.

You gotta love Leica. They are a small company who take pride in their cameras and while this one was not made in Germany like their other cameras, it still has the Leica spirit and when you are shooting Leica you just feel good 🙂 He he…

If you have the cash, why not? If I had the extra money I would buy the Leica but I love Leica and love what they do and what they stand for. I am all for supporting their cause of creating superb cameras that other companies are afraid to produce.
OK, so how about some reasons to buy the Panasonic?
It's much cheaper.
That is all I can think of. The ONLY reason I would take the Panny version is if I needed to save money. Most people who want a Leica want a camera with the Leica name because it is known to many as "The Best". Life is short and sometimes we gotta splurge a little. While I find it hard to justify the almost $400 price difference, sometimes you gotta go with what makes you happy, and the word "Leica" makes many of us photo geeks feel good.  With that said, I feel Leica should have released this one at a price point of $599, about $100 cheaper. We all know that Leica will always be more expensive than other brands, it is what it is and it has always been like that so this is no surprise and I think an extra $280 would have been plenty for the Leica name, the extra warranty and better software. BUT it is what it is and if you want Leica, be prepared to pay.
The first shot I snapped off with the V-Lux 20. Being a point & shoot it is very easy to pick up and shoot.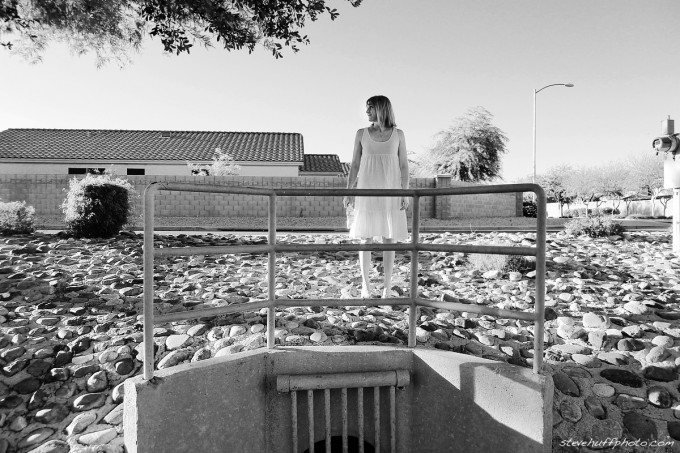 THE V-LUX 20's PERFORMANCE
The HD Video
So, how does this little guy perform when out there taking images and video? Not so bad! This is no M9 or X1 as far as image quality but as far as super compacts go, this one is on par with most. This has an impressive zoom built in and the HD video is also pretty impressive. One thing the V-Lux does differently than the Panny version is the video. The Panny used AVCHD lite while the V-Lux uses MJPEG. Again, personal pref really but I find MJPEG a bit better while others think AVCHD is the format to use. The video on the V-Lux 20 is a nice improvement over the HD video of the Leica D-Lux 4. The audio, the picture quality, the AF, and the color has improved. I did not shoot any serious video with it but did shoot my Leica 35 Summilux un-boxing video with it. No issues or problems and the video and audio look better than it did with the D-Lux 4.
The Leica V-Lux 20 Promo Video
Zoom a zoom zoom..all the way to 300mm!
The V-Lux 20's main claim to fame is its 25-200 Zoom lens. How useful is this? Well, in some circumstances it could be very useful. I wanted to show you a shot taken at 25mm and then the same shot at 300mm so you can get an idea of the zoom range of this camera. Excuse the boring subject but this is only a test shot to show the lens zoomed all the way out, then in.
Here it is early morning in my backyard (which needs some serous help) with the V-Lux 20 at 25mm, it's widest setting…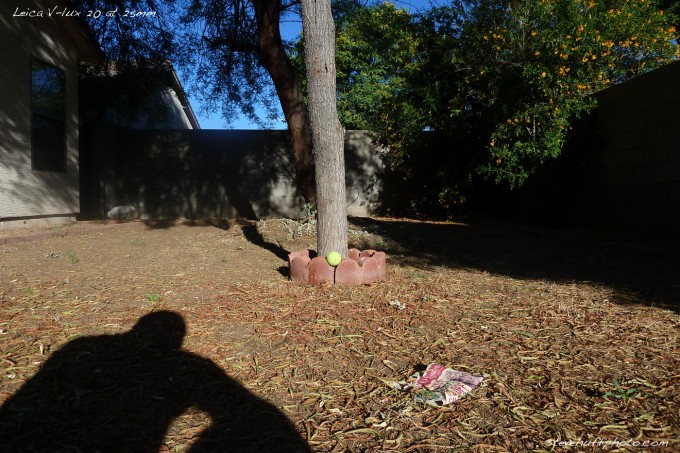 …and here is the same shot at 300mm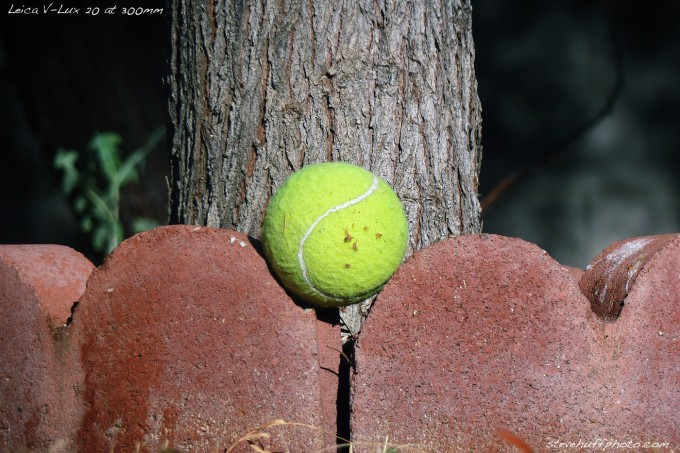 Having this kind of zoom power can help out when you want to get that pic that just seems too far away with a normal compact. I have to admit though, when shooting the V-Lux 20 at 300mm it did not really seem like 300mm, but it is indeed 300mm. I confirmed it by shooting a 300mm lens on a full frame DSLR which gave me the same magnification. So it is now possible to have this crazy zoom power in your pocket at all times. The quality at 300mm is hit or miss though. You really need good light even though the lens has a maximum aperture of 4.9 when fully zoomed out. At 300mm, you need a high shutter speed to get a crystal clear shot. Hand movement, even with the optical image stabilization can screw up your photo pretty fast. Wide open at 300mm you can get some softness but overall it's really really good, even at 4.9 and 300mm.
ISO
The ISO performance of the V-Lux 20 is average. Not great, not horrible, but average. I would not want to shoot it past ISO 400 as the colors get dull and the noise starts to show. With the aggressive in body noise reductions you get those wonderful smeared details. But again, this is typical with any pocketable camera due  to the small sensors inside. It's unavoidable so not really something to complain about.
When a sensor is tiny it struggles to capture all of the available light and therefore we get higher noise levels. When a sensor is LARGE it can suck in loads of light and we get cleaner files, even at high ISO. I have yet to see a pocket point and shoot that can give clean high ISO results. Micro 4/3 is better but they are not pocketable.
Auto Focus
The AF is snappy and quick. No complaints here. Hell, the AF is faster than the $2000 Leica X1!
GPS
When this camera was announced Leica put up a nifty website showcasing photographers who were traveling and snapping pictures all over the world. They did this to promote the GPS features of the V-Lux 20. When you enable GPS on the camera every picture you take will be tagged with the GPS co-ordinates of where you shot it! Years later you can look back at your shot and know EXACTLY where you were. You could even use  those co-ordinates to go back to that location years later. Pretty cool feature to have. Would I use it? I don't know. Still, a nice feature to have.
Image Quality
The IQ (Image Quality) of the V-Lux 20 is good. It's not "HOLY SHIT" good, but for what it is, the camera does a great job. As I have already stated, this camera only shoots in JPEG mode so I see it as an amateur/hobbyist/housewife kind of camera for those who do not want to mess with RAW conversions and all of the tech stuff. Even though it only shoots JPEG, the quality is very good. Keep in mind that I am used to shooting my Leica MP and M9 and the V-Lux 20 is a MUCH different type of camera. Some may say the quality of the V-Lux 20 is amazing but when you stare at M9 files all day, any small sensor camera file be a bit underwhelming. But I have found that for a compact camera, the V-Lux 20 performs like it should. Dynamic Range could be better but with small sensors this has always been an issue.No new tale to tell.
Click on the image below for a full size out of camera JPEG. This was shot in full AZ sun at F3.3, wide open at ISO 80 and at the wide end of 25mm.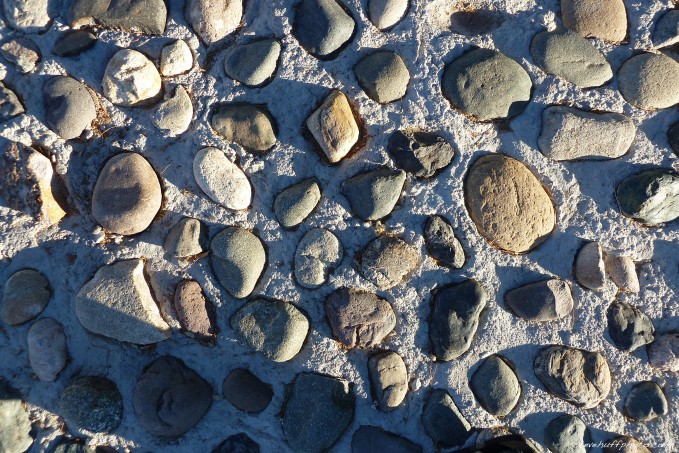 The lens does have a tendency to flare a bit if shooting into the sun at all, so be careful!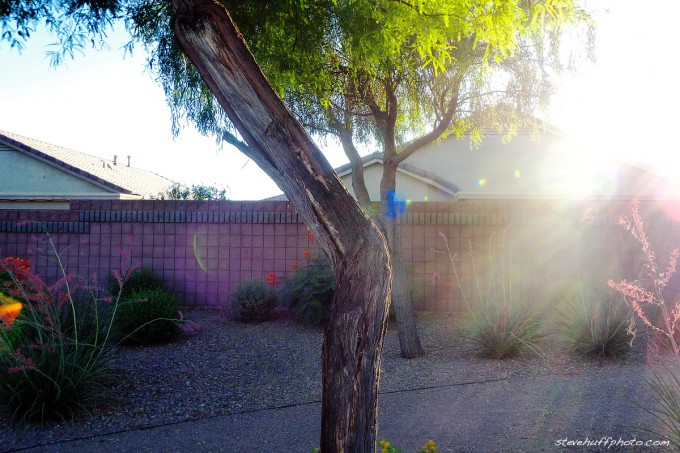 The Overall User Experience
So, how did I like shooting with this little mega zoom powerhouse? Well, compared to the M9 it's a totally different experience so I had to get myself prepared by going into "Point & Shoot" mode, which was tough at first. I am so used to slowing down, composing, and being more careful with most of my shots. With a P&S, its so easy to fire away at just about ANYTHING so that is what I did! When it was all said and done I ended up really enjoying my time with the camera though a bit underwhelmed with its image quality.
As for the V-Lux/D-Lux debate, it all depends on what you want. The V-Lux series is all about big zoom. The D-Lux is more about having a faster lens. Either one would make a great pocket camera but the V-Lux 20 is smaller while the D-Lux 4 has the better quality lens.
The V-Lux 20 can do macro, it can get you the shots most P&S cameras can't due to its 300mm capability, it has GPS capabilities and the HD video is really good for this size of camera. I really liked the camera but I am not buying one. Why? Well, I have too many cameras and already have a couple of compacts and super zooms are not my thing. Usually too much of a quality trade off.
Here I set the camera to macro and 25mm. The camera could have gotten even closer but the  glass was in the way.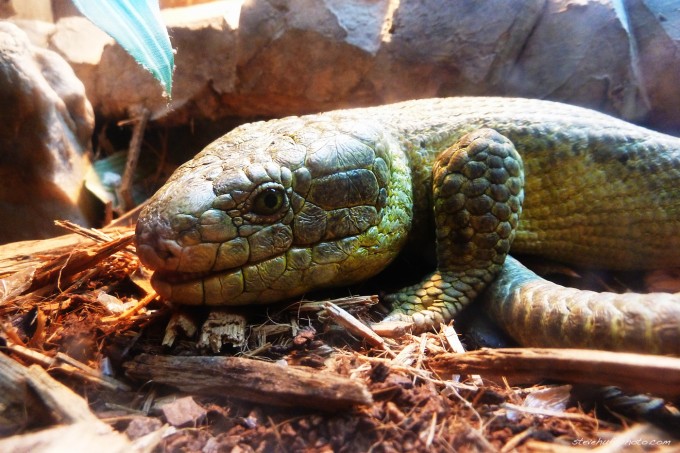 Evening light – street vendor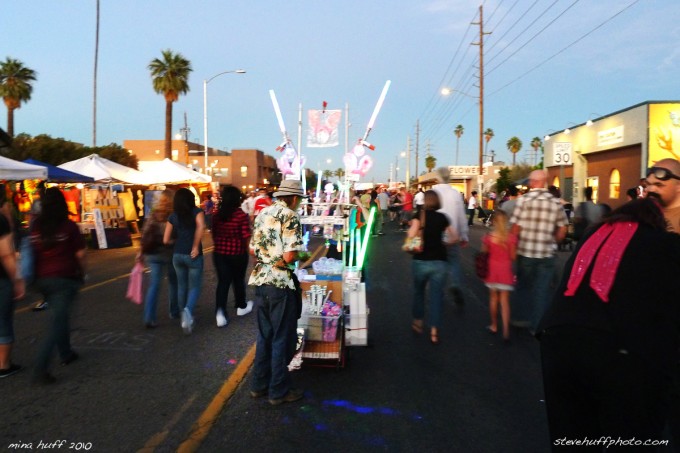 Full mid day sun – My son shooting his Nikon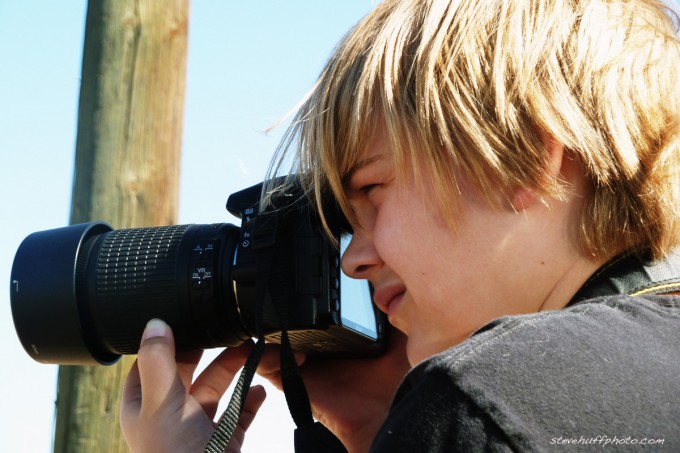 PROS and CONS of the Leica V-Lux 20
PROS
It's SMALL. Quite a bit smaller than an Olympus PEN but feels nicely made.
It's ZOOM! 25-300, very versatile.
It's SILENT! Much quieter than any DSLR or M4/3 camera.
It's HD! 720P video is actually quite good on this camera and has quiet AF while recording.
GPS! Built in, just turn it on in the menu system and your photos will be recorded with the GPS info.
Has all of the bells and whistles that I could care less about but they are there for those who do 🙂
The perfect vacation P&S camera.
AF seems snappy for a P&S.
The LCD is big and bright, nicer than the M9 LCD.
CONS
Lens is on the slow side from 3.3 to 4.9. The D-Lux 4 has an F2 lens, but no mega zoom.
IQ is good but not WOW good. Images are sharp, slight barrel distortion at the wide end, colors can be dull.
No RAW support, only JPEG.
Easy to get blown highlights but overcome by using center weighted or spot metering.
Lens will flare if pointed into the sun.
Better IQ can be had with the D-Lux 4
Who is it for?
If you are someone who is looking for a compact take anywhere mega zoom camera, the Leica V-Lux 20 should be considered. If you always wanted a Leica but think $7000 is insane for a camera, you can get into a V-Lux 20 for $699. True that this is much more than the $309 that the Panasonic version costs but this is Leica and that's life 🙂 The smooth sleek black body, the red dot, the longer warranty, the better software… Whichever version you choose, this camera makes for a wonderful all around "mega" point & shoot, especially good for travel and vacations. Can you do better for $699? Sure, but you can't get anything as small, with that zoom range, with HD video and GPS for that price. The V-Lux 20 is a nice little "do anything" camera 🙂 As for the Panasonic vs Leica debate, that is up for the buyer to decide but both are essentially the same camera as far as IQ and features go.
I will leave you with some images I took with the V-Lux 20 during my time with it. I ended up using spot metering the most as I found it gave me better control over exposure and avoiding blown highlights. You can buy the V-Lux 20 at B&H Photo or Amazon, and if you follow my links here to do so you are also helping to keep this website going, so I thank you!
Buy the V-Lux 20 at Amazon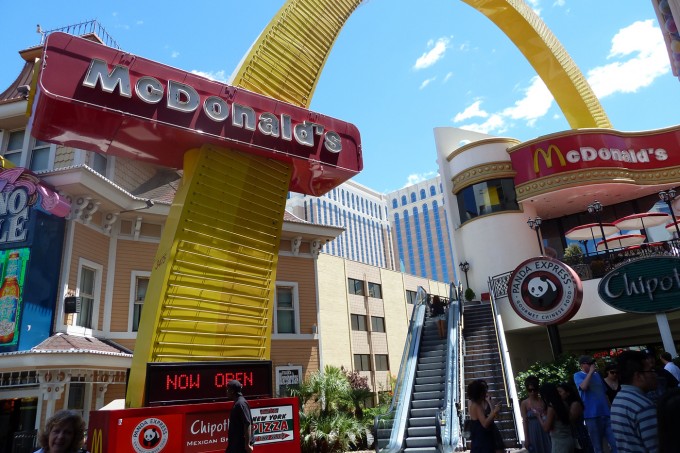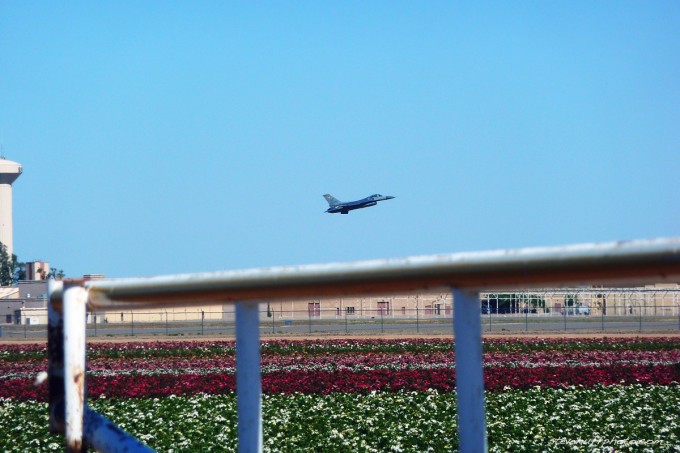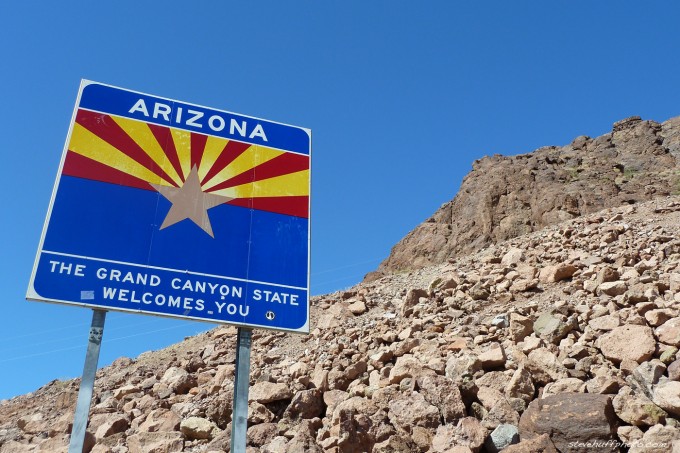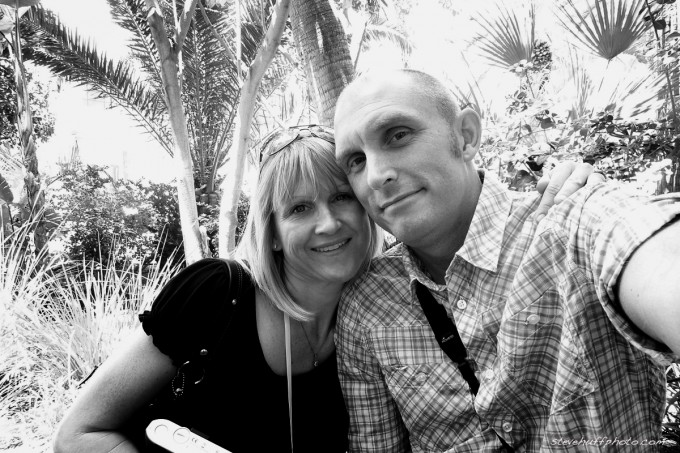 HELP SUPPORT THIS SITE TO KEEP IT GOING AND GROWING!
Remember, anytime you follow my links here and buy from B&H or AMAZON,
this helps to keep my site going. If it was not for these links, there would be no way to fund this site, so I thank you in advance if you visit these links. I thank you more if you make a purchase! I have nifty search bars at the upper right of each page so you easily search for something at either store! I currently spend 10-14 hours a day working on this site and the only way that I can pay for it is with your help, so thank you! Currently my traffic has been increasing but my funds to pay for the site has been decreasing, so any help would be GREATLY appreciated!
If you enjoyed this article/review, feel free to leave a comment at the bottom of this page and also be sure to join me on twitter or facebook! Also, you can subscribe to my feed at my subscribe page HERE and read these posts in your browser or news reader!  Thanks so much for visiting my site!
[ad#Adsense Blog Sq Embed Image]