The Leica 90 Elmarit M f/2.8 Lens Review
By Steve Huff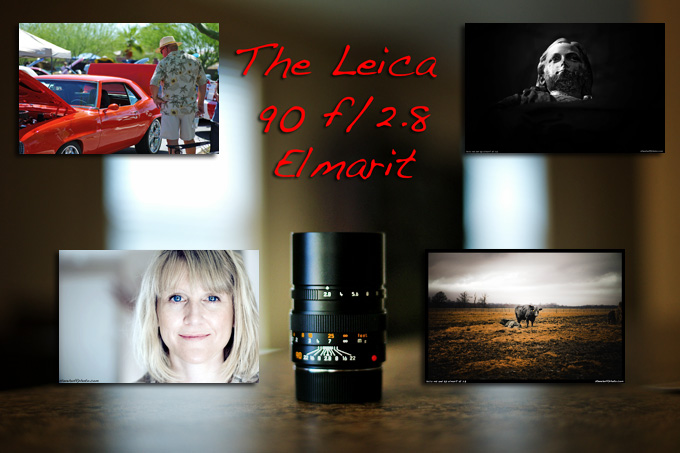 Wow, this review has been 6 months in the making! Not that it has taken me 6 months to write it, but it has taken me 6 months to complete it because I sold my original 90 Elmarit a few months ago! Why? Well, not because I did not like the lens but mainly to help to fund another crazy camera purchase at the time. Also, truth be told, because I really did not use it very often. But as usual, with any Leica lens I sell, I started to miss it after I sold it (I had a PERFECT one). I also only had a handful of images with it so I did not feel I was qualified to really write a review for it at the time. I am not like the guys who review items they never shoot with. Probably why I do not have a "review" for every camera and lens ever made showing up in google. Yep, I actually USE and shoot with the cameras and lenses I write about. Sometimes I will spend a month or two with a camera before writing about it, other times a couple of weeks. Either way, by the time I sit down in my comfy chair to write, you can be sure I have really used the piece of gear I am writing about.
So here I am months later and thanks to Leica dealer Ken Hansen I am now the happy owner of another 90 Elmarit for my M9. Again, this one is perfect and even 6 bit coded. Every now and then Ken gets these and many of then are like brand new so if you have been looking for one, I suggest e-mailing him to see what he has available. Ken is an old school no nonsense dealer and he deals through e-mail and phone. He used to have a huge store in NYC back in the day and these days he is much smaller though he is still an official Leica dealer. If you ever e-mail him, tell him I sent you!
With the new 90 in hand for a few days now I am ready to write this review, but it will be more of a quickie real world use review because there is not really much I can say about this one. It's a damn good lens.
"Violin Annie" – The Leica M9 with a 90 Elmarit at 2.8, wide open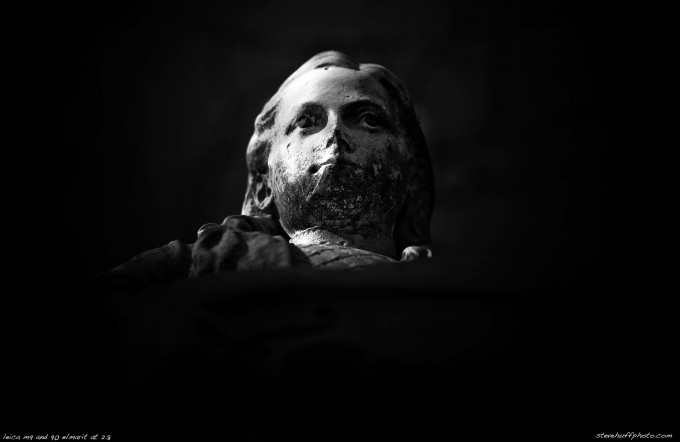 The Return Of The 90mm
Ever since the release of the M9 there has been a bit of "M9 Hysteria" within the Leica community. It seems like EVERYONE wants an M9 these days! Well, almost everyone. There are many reasons for this and I am not going to list them here, but to make a long story short, the M9 is a camera capable of some of the best image quality in the world for 35mm digital. One of the reasons why is the Leica glass, the lenses…the little jewels that are sprinkled with magic dust by the Leica gods before they get shipped out to the photographers of the world. They cost a fortune but damn, they are usually something special. I also happen to really like the sensor in the M9. I find it pretty amazing actually, even if those DXO tests said otherwise, he he.
With the introduction of the M9, many M shooters were going back to the 90mm focal length. On a full frame M9, the 90mm focal length makes for a wonderful portrait lens and while it is not an "everyday" lens for the M9, it is indeed a nice focal length to have on hand when you want that little bit of  extra reach. With Leica, we have a few options for a 90mm lens, many of them you can find on the used market. I have tried and sent back the really older 90's like the tele-elmarit which were not up to par with the newer versions. Out of all of the 90 Elmarit variations, this is the best (slide out hood) one I have tried, the 90 Elmarit 2.8.
What is also very nice is that the 90 Elmarit M has a rendering that borders on modern and classic, much like a 28 or 50 summicron. It's sharp but smooth at the same time. The full frame sensor on the M9 shows what  this lens can do and it's gorgeous from 2.8 and down.
The sad thing is that Leica discontinued this lens, and I think it sucks because this is very fine lens IMO. The 90 Elmarit is an f2.8 lens, which sounds slow in leica land but in all reality, for a 90mm focal lenth, f/2.8 is plenty fast.
There are other choices in Leica for a 90mm. The main mack-daddy of them all is the 90 Summicron f/2. This is a beast of a lens. Big, heavy and a but unruly on the M. It does indeed have a gorgeous rendering and from f/2 on it is sharp as can be. It's also expensive these days at around $3700 (but ALL Leica lenses are expensive). The next 90 we have from Leica is the newest 90 Summarit. This lens is nice and has a faster f/2.5 maximum aperture. I shot with this lens once and found it to be a bit clinical for my tastes. Something about it did not speak to me like most Leica glass I try but I did only have it for 3 days and shot with it for a total of 20 minutes. Maybe I did not give it a fair shake.
So as I have already stated, I have owned the 90 Summicron, shot with the 90 Summarit and even tried some of the older 90's like the tele-elmarit and  I have to admit that my favorite 90 in the Leica line up is this little compact 90 Elmarit!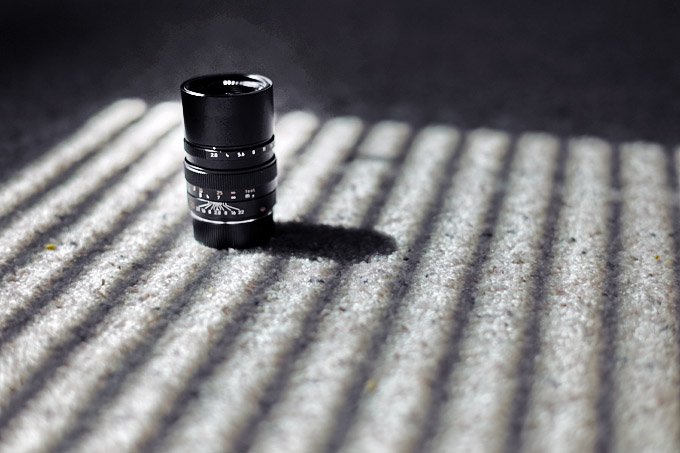 So why would I prefer a 2.8 lens over the F2 of the Summicron? Well, the main reason is SIZE. The 90 Summicron, while being a fine lens, is on the large and heavy side of Leica glass. The Elmarit is skinny looking sort of like an elongated 50 Summilux ASPH. The latest version is a gem with it's slide out hood, that slides out REALLY nice and smooth.
So why did Leica stop making this lens? Well, when they released the Summarit line of lenses, the new 90, with a faster 2.5 aperture seemed like a good enough reason. When I tested the 90 Summarit I did not find it had the same rendering as this Elmarit. I found it a little flat and a little more clinical. It was actually my least favorite of the Summarit line, and one reason that I did not review it. I adore the 35 and 75 Summarits but the 90 was a bit of a miss for me instead of a hit. ALso, the build of this Elmarit is nicer than that of the Summarit. The Summarit is still a great lens at a great price for Leica, but I still feel this Elmarit is the better lens.
Leica M9 and 90 Elmarit at 2.8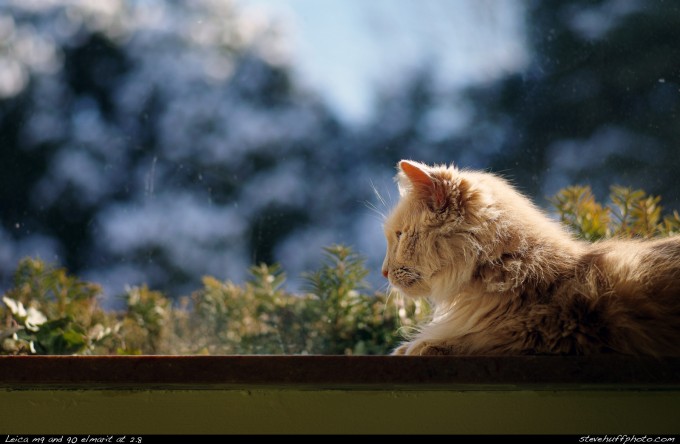 Focus/Sharpness Test
Since the M9 started hitting the streets I have had quite a few e-mails from those who bought a 90 Summicron F2 only to have focus issues. I would read on forums that a 90 is hard to focus on an M, and it is hit or miss. Let me state right here that this is a myth. A 90 is no harder to focus than a 35 or 50. If you look through your M9 viewfinder with a 90mm lens attached your focus patch is the same size as it is with a 50mm lens, or 35mm lens, or ANY lens for that matter. If you can focus with a 35, you can focus a 90. It may be a little harder to compose because your viewfinder is smaller, but as for focus, the RF patch is the same no matter what lens you attach.
If you find that your 90mm shots are out of focus then your camera body is probably in need of adjustment (from my experience). When I received my first M9, my 90 would not focus correctly on it. Turned out my rangefinder was not spot on which caused the focus to be off with longer lenses. When my camera was adjusted then I had no issues with ANY lens. My new M9 is spot on and focusing this 90 (or any 90) is as easy as focusing any other lens. With that said, let me say right now that this lens is very sharp, even wide open at F2.8 so if you have a correctly calibrated body this lens will NOT disappoint.
Just for fun, instead of shooting newspapers I went out in my backyard with my new 90 Elmarit and set it to f/2.8. I shot an old shovel, a couple of weeds, and the side of a tree. I was paying close attention to my focus point and when I went back in to look over these test shots I was blown away by not only the sharpness at 2.8, but also the smooth rendering and out of focus backgrounds.
Click image below for larger view

Here is a 100% crop of the shovel handle, taken at f/2.8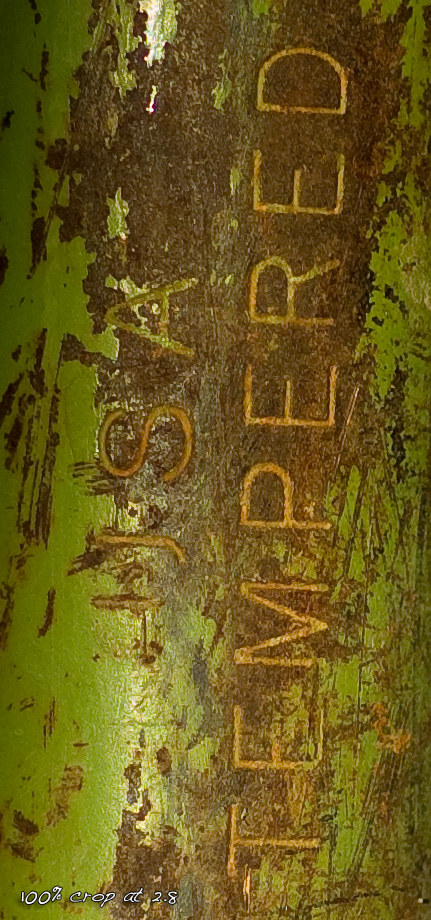 Here is another shot I took with my last 90 a few months back. This was also wide open at f/2.8 just to show how sharp this lens can be when shot at its widest aperture. This is where most lens show their weakness, but not this lens! Click the image for a larger view.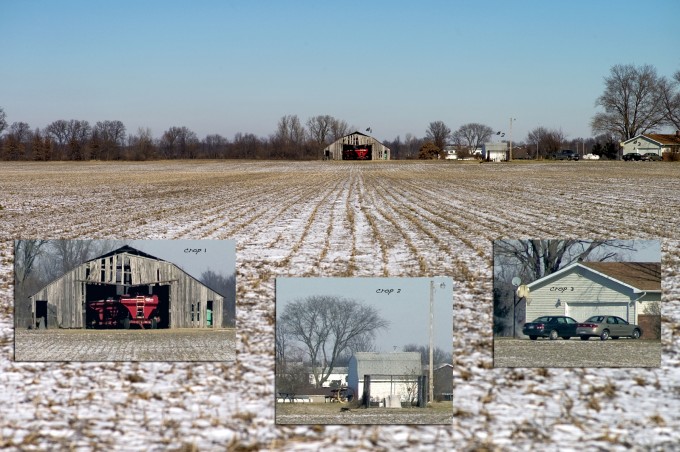 No problems with the sharpness of this lens at all and it gets even sharper when you stop down.
But is f/2.8 Too Slow! Well, not for a 90!
With most Leica lenses coming in at f/1.4 and f/2 the Elmarit seems like a slow lens at f/2.8. But being a 90mm, 2.8 is actually plenty fast. I have shot the f/2 Summicron and while I really loved the lens, it was bigger, heavier and had a different look to the images. I not only prefer the Elmarit for its size and weight, but also its rendering. For example, when shooting a portrait with the 90 Summicron you will not really want to shoot at F2 as your subjects nose may be out of focus due to the shallow Depth Of Field of a 90mm shot at f/2. For portraits, you will probably want to stop down to f/2.8-f/4 for best results. With that said, if subject separation is your #1 priority, the 90 Summicron has way of making some images look so 3D it is mind boggling.
Many will prefer the Summicron but I feel this little Elmarit is the 90 to get, IF you can find one of the latest versions on the used market. The latest has the slide out hood and I have seen them sell anywhere from $1000-$2500, yes, $2500. I guess the price one pays depends on condition, age, and availability. At the peak of the M9/90mm mania a few months back I saw many of these sell for much more  than they usually go for. To find a mint copy with box, papers and case with 6-bit coding may set you back a bit of money but still probably less (or the same) as a new 90 Summarit, which IMO is inferior to this Elmarit.
So for a 90, f/2.8 is just about right and with its compact size, the Elmarit can easily be slipped in any bag. A Leica M with a 35 and 90 makes for a pretty versatile kit and the beauty of an M camera is it's small size mixed with it's outstanding performance. An M9 and 90 Elmarit make for a wonderful combo and I am happy to once again have this lens back in my bag for those time I want the extra reach. It probably will not get too much use but it's nice to have. Heck, my new ultimate kit would be a 35 Lux II, 50 Lux ASPH and this 90!
This was shot wide open at f/2.8 from a distance and is an OOC JPEG!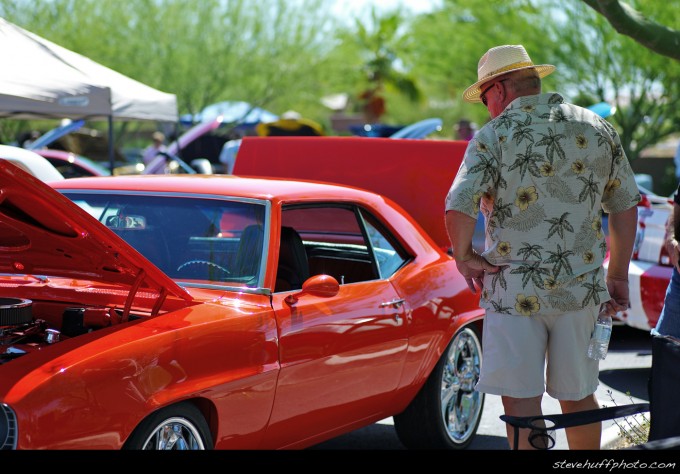 Bokeh is silky smooth in most situations…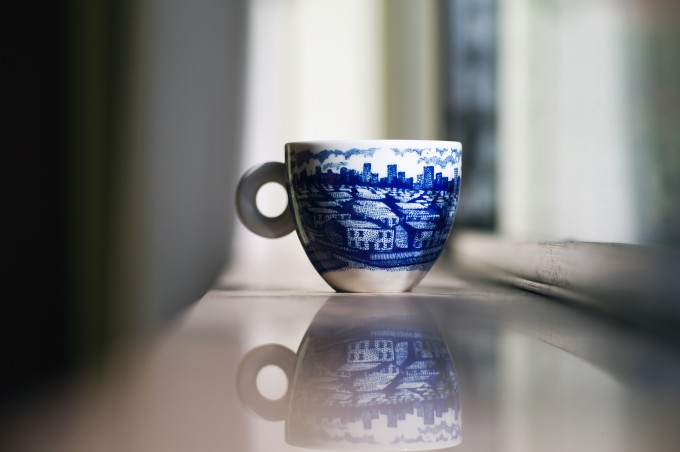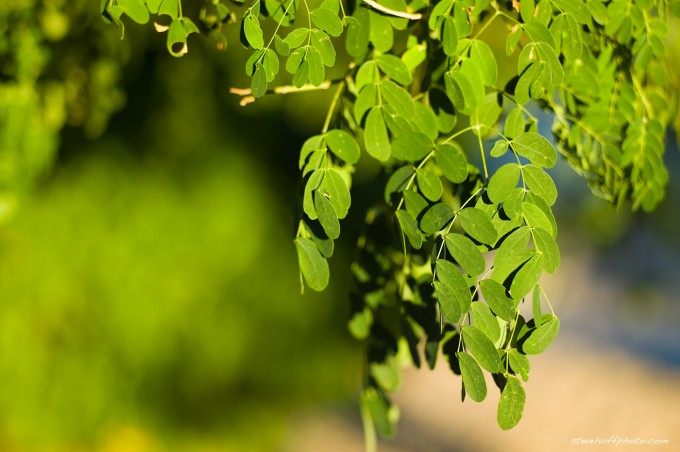 My Final Conclusion on the Leica 90 Elmarit
This review is pretty short and to the point and the reason for that is that there is not much to say. I sat and thought about what negatives there were with this lens and I really found none. The only negative about this lens is that Leica stopped making it! I feel lucky that I found one again and mine has the slide out hood (latest version), is 6-bit coded and I can find no faults with it. It's sharp from f/2.8 down, it has a nice smooth rendering, the bokeh is nice, and it is relatively easy to find on the used market for a not so crazy price.
If you are looking for something with a little more reach than your standard 50 on your M camera, the 90 Elmarit is a lens you can't go wrong with. It will get you in a little closer while retaining that Leica quality that you crave. As I stated earlier, these lenses have to be found on the used market as  they are no longer made. I got mine from Leica dealer Ken Hansen who gets these in from time to time. He even had a new old stock titanium version a little while ago, but sold it quick. You can e-mail him HERE and ask him what he has available if you are interested. Be sure to tell him I sent ya 🙂
I will leave you with a few more snaps I took with the 90 Elmarit. Nothing too fancy, just mainly quick snaps I shot while I was out and about with camera in hand. Hopefully these will be helpful to some of you! Thanks for reading!
Steve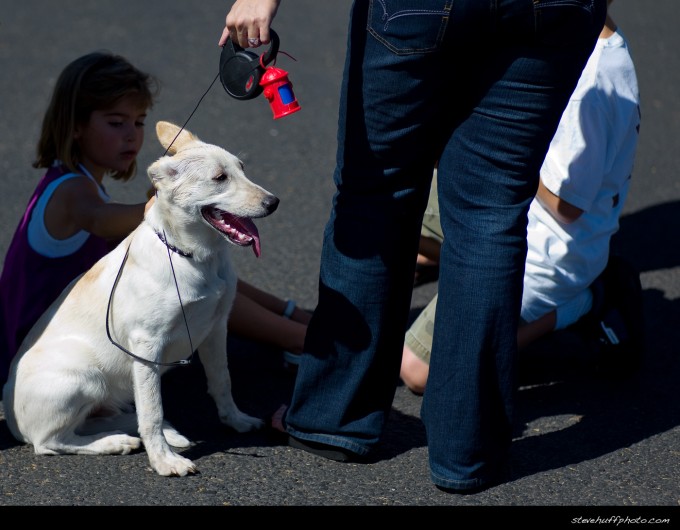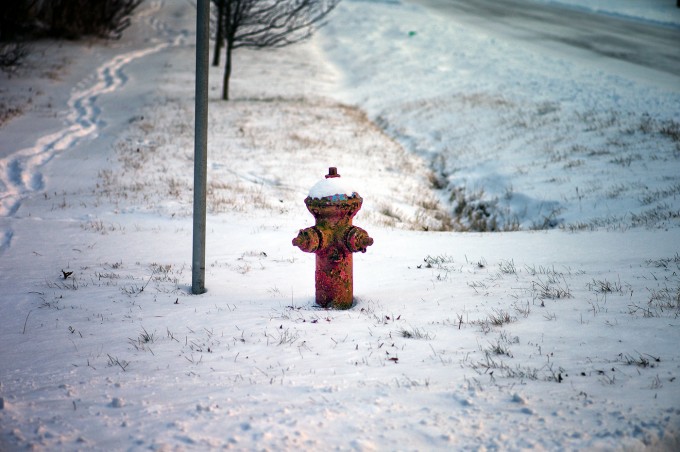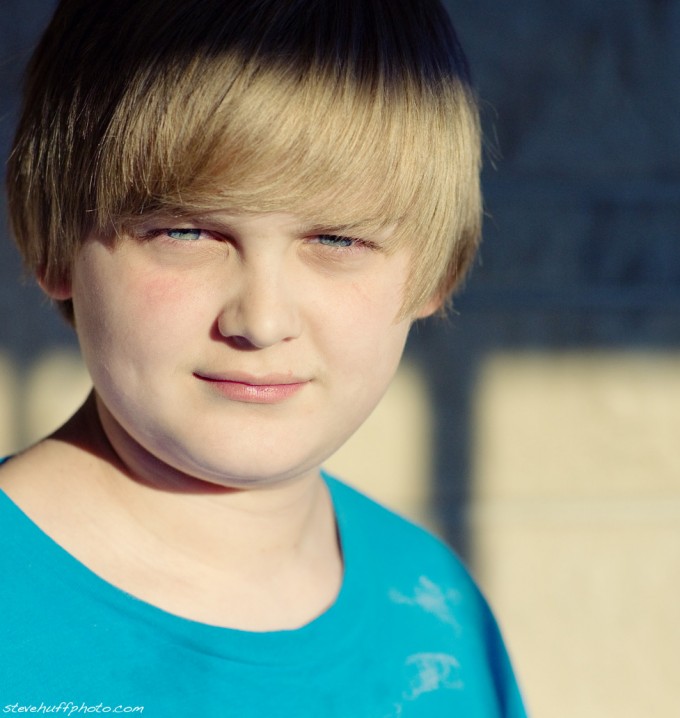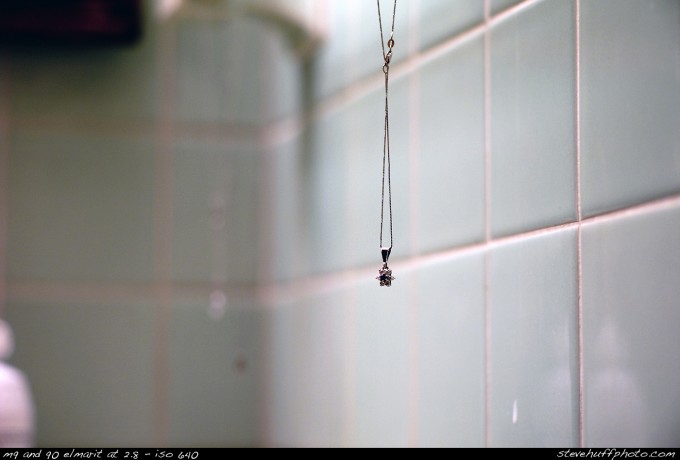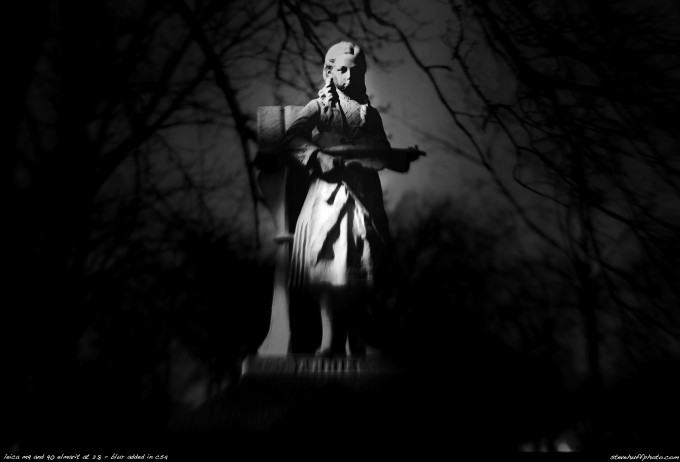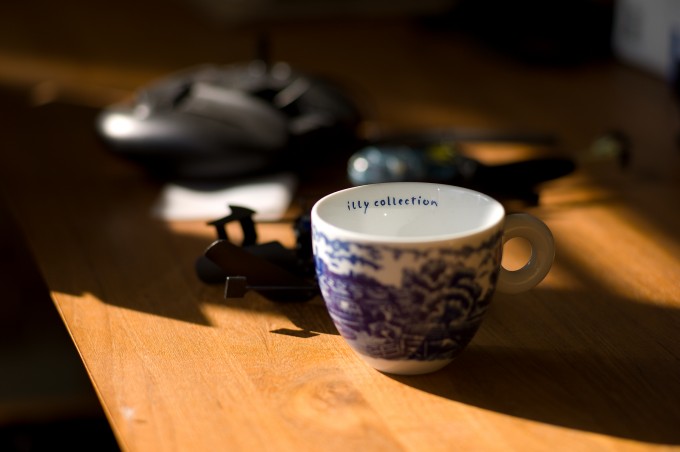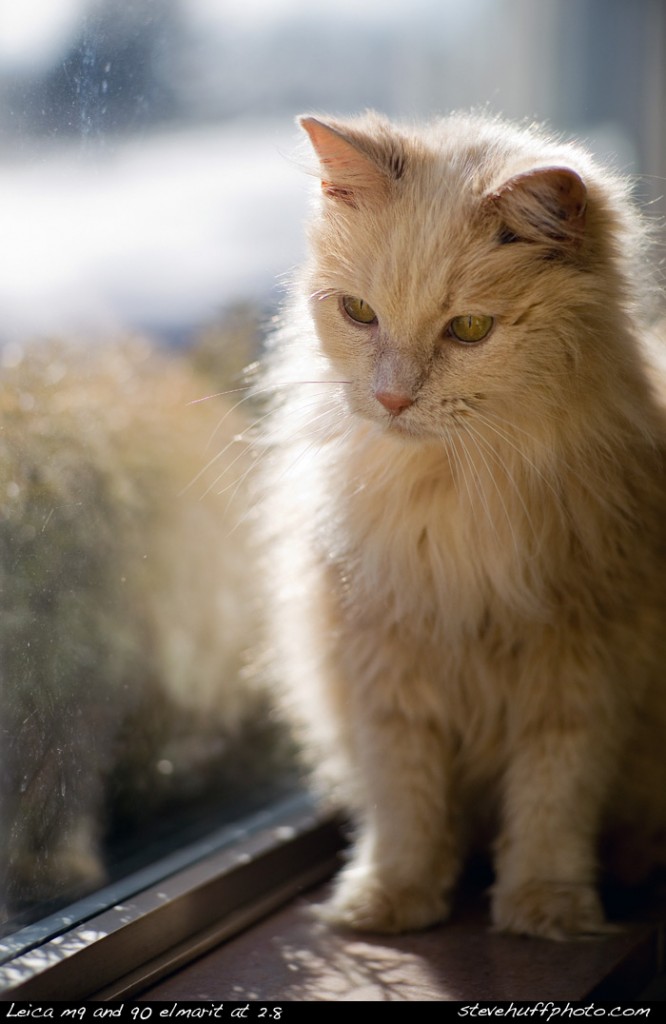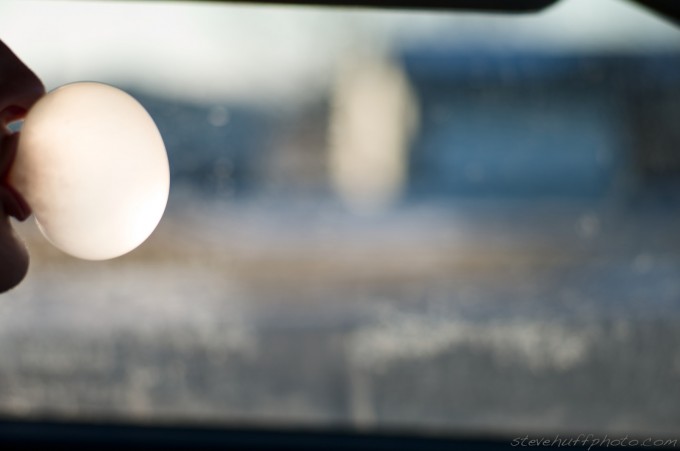 HELP SUPPORT THIS SITE TO KEEP IT GOING AND GROWING!
Remember, anytime you follow my links here and buy from B&H or AMAZON,
this helps to keep my site going. If it was not for these links, there would be no way to fund this site, so I thank you in advance if you visit these links. I thank you more if you make a purchase! I have nifty search bars at the upper right of each page so you easily search for something at either store! I currently spend 10-14 hours a day working on this site and the only way that I can pay for it is with your help, so thank you! Currently my traffic has been increasing but my funds to pay for the site has been decreasing, so any help would be GREATLY appreciated!
Even if  you buy baby food, napkins or toothpicks it helps this site. You pay nothing extra by using my links, it is just a way to help support this site, so again, I thank you in advance 🙂
If you enjoyed this article/review, feel free to leave a comment at the bottom of this page and also be sure to join me on twitter or facebook! Also, you can subscribe to my feed at my subscribe page HERE and read these posts in your browser or news reader!  Thanks so much for visiting my site!
[ad#Adsense Blog Sq Embed Image]