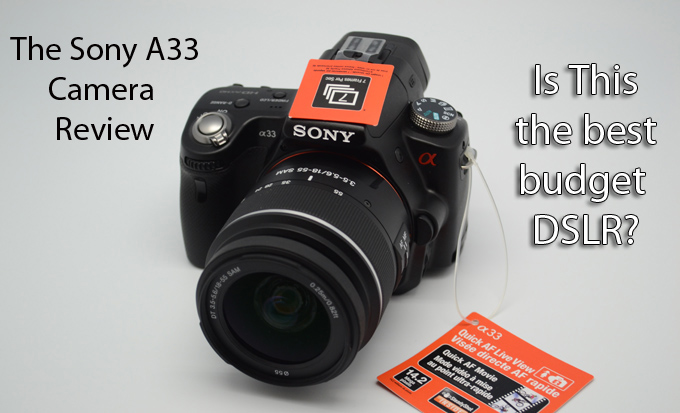 The Sony A-33 DSLR Camera Review
By Steve Huff
These past two weeks have been crazy. I have been working more than ever on this site, added the new forum section (register and post here!!!) and came down with some sort of sickness that I am now recovered from. I have been to the state fair twice, rode the light rail in Phoenix and put about 3000 miles on my car. In that two weeks I carried around the Sony A33 Camera because I wanted to test out the new "Translucent Mirror Technology" which basically gives this camera blazing AF, even during video and an amazing EVF that is the best I have seen to date. In the past few weeks I have tried out the Nikon D3100 (which I was not thrilled with..just didnt motivate me) and also have been shooting with the Sony NEX-5 which is very similar in image quality to the A33, but there are differences there that I will get to down in this review.
I'm not going to go heavy on tech details here, just my experience shooting it over the past two weeks as well as plenty of image samples, high ISO samples, and some video shot with the camera on a tripod and handheld – at night. The Sony A33 and the new A55 are pretty amazing cameras for the money, but are they the best budget DLR's going right now? If you do not own ANY glass from other companies and want a DSLR, AND are starting fresh I would say….YES. The A33 is one hell of a camera for the $700 it goes for with its kit lens. Keep reading to find out why I feel this way.
A little bit about the Sony A33 Camera…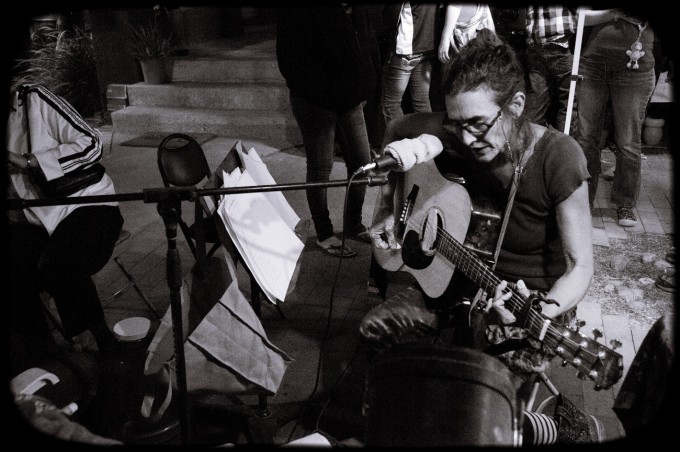 Sony A33 – 24mm with the Kit Zoom at ISO 6400 – click image for larger version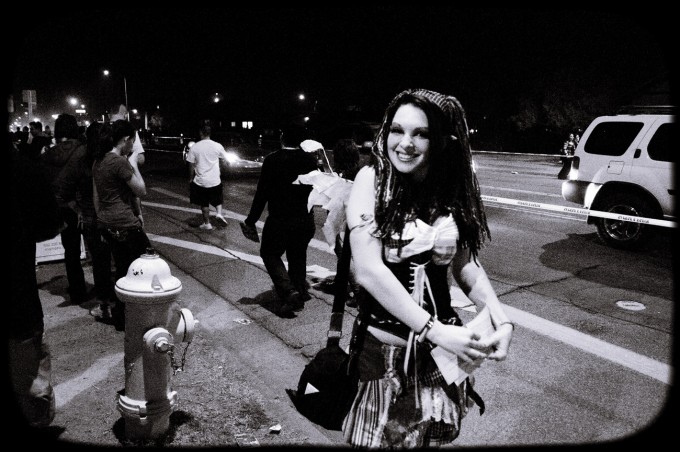 Sony A33 with Kit Zoom – ISO 6400 – Click image for larger version
The Sony A-33 and A-55 are two new Sony cameras with loads of features and superb image quality, especially at their price range. Three weeks ago I went into an electronics store here in Phoenix and there was a Sony rep hyping up the A33 and A55. He said "These are the most exciting cameras out today" and even though I knew all about them I asked him why he thought that. He went onto  tell me about the resolution, the fast AF, the new mirror technology and the EVF. He said the video was outstanding and the speed of the AF, even with moving subjects were some of the best out there beating cameras like the Canon 5DMKII and Nikon D7000. I then told him who I was and about this site and he wrote it down and said he would look for the review. 🙂
So I acquired the A33 to try for myself (never did receive the A55 to test) and I admit, I was somewhat excited about the camera because it was semi small, and had everything I was looking for in a camera. Great image quality, superb HD video, blazing auto focus, nice EVF and even the gimmicky but very cool Sweep Pano Mode and Handheld Twilight Mode. All of these fatures were in the little NEX-5 but I was curious to see if the A33 was an improvement in any way over the NEX. In reality, these are two different cameras with the NEX-5 going more for SMALL SIZE, HIGH QUALITY and the A33 going more for ULTIMATE VERSATILITY AND HIGH QUALITY.
The A33 is a DSLR, the NEX-5 is not. The A33 has external controls and an actualy Electronic Viewfinder you put up to your eye, like the old days 🙂 The NEX-5 does not, so two different cameras but both with similar qualities.
So comparing the two cameras is not really something that should be done except to see if the little NEX 5 can stand up to a larger DSLR using the same sensor. Depending on what you are looking for you may buy a NEX 3 or 5 if you want small and stealthy or you may buy an A33 if you want more lens options and more external control with the EVF. Others will buy the A55 for even more resolution and the built in GPS. After shooting the A33 and NEX-5 side by side for two weeks I concluded that if I was someone wanting to get into a camera system from scratch and had to keep it under $700 or so, for me it would be the NEX system just due to its size and ability to take Leica M glass via and adapter AND the lens roadmap Sony has mentioned that features Zeiss glass. But dont let that sway you from the A33 because it is one hell of a DSLR. The best IMO for under $700.
Features and what I like about this camera:
It has a nice 14.2 MP sensor with superb low light capabilities
The Auto Focus is indeed very fast with the Translucent Mirror Technology. Also, there is no mirror slap.
The 3″ tiltable LCD screen is very cool and is clear, crisp and colorful.
Full HD 1080 Video is clean and clear, even in lower light.
7 frames per second burst
Sweep Panorama Mode works! Very easy to get nice Panos once you get the hang of it.
Up to 12,800 ISO. I remember a few years ago when the max was 3200 on higher end cameras. Wow.
One scene mode that works well is the handheld twilight mode and it allows you to get low light handheld shots that are clear and look very good.
Usually, especially lately, I have not been a fan of these mass produced cheap feeling plasticky DSLR's that flood the market every 6 months. There have been one or two exceptions. The Pentax K7 was a winner in my book (soon to review the new K5) and  the Pentax Kx was also wonderful for a budget $500 DSLR. Other cameras like the Nikon D3100, Canon rebels, and starter DSLR's just never did it for me. When I saw the features of this Sony A33 along with the price tag I had to give it a try. I even drove an hour to the Sony store so I could try it out in store with some Zeiss glass and it rocked with the 85 1.4.
The one thing I noticed immediately in this camera was its awesome EVF. The viewfinder is all electronic much like the Panasonic G2, GH2, etc. But it is crystal clear and smooth and gives you tons of great info. It even has a level sensor so all of your shots are level 🙂 Love it! Plus as you can see in the image below, the 3″ LCD tilts down so you can get those angles you cant always get with non tilt-able LCD cameras.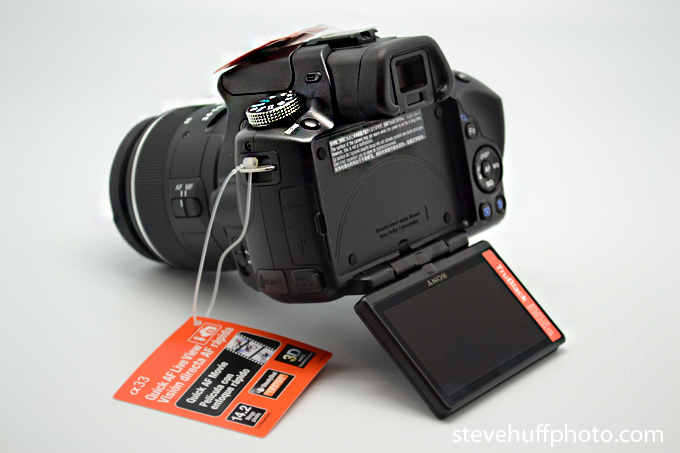 So as you guys can tell already I really enjoyed  the A33 and was having a blast just learning about all of the features of this camera. The one thing I still had to get out and do was take some pictures! I wanted to test it in harsh light, low light and good light. Low ISO, high ISO and even video and that is what I did so read on to see the results of all of my shooting 🙂
The First Day with the A33
The first day I officially took the A33 out with me I was driving around and realized that the sun was pretty harsh. I said "UH OH, this AZ sun is going to kill my sample photos with blown out highlight and hard looking images!" But I pulled over and  took some shots of a train anyway and when I reviewed the images I was happy to see that the Dynamic Range of the A33 was very good. No blown highlights and the image looked pretty smooth, not hard.
Here is one of the first images I shot with the A33. The sun was HARSH and the camera seemed to do pretty good in the dynamic range department. If you click on the image you will download the full size out of camera shot. This is with the KIT zoom which is all I used during my testing. I FOUND THE kit zoom to be decent with the A33, just like most Kit Zooms 🙂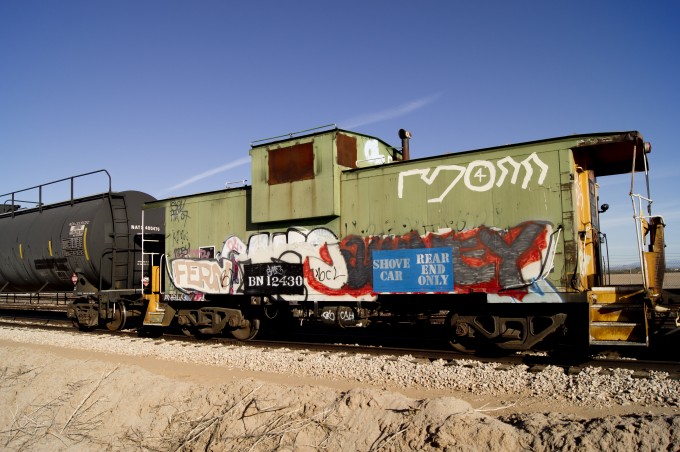 ABOVE: CLICK IMAGE FOR FULL SIZE OOC FILE – 6MB – ISO 100 – f8 – 18mm – from RAW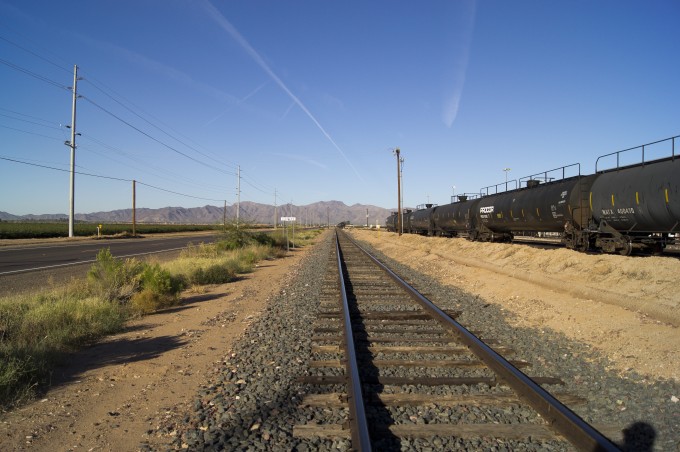 ABOVE: CLICK IMAGE FOR FULL SIZE OOC FILE – ISO 100 – f 5.6 – 18mm – Some sharpening applied during RAW conversion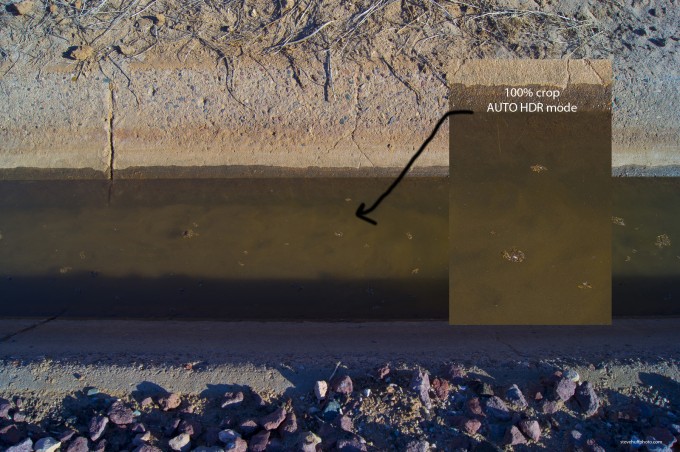 Above – CLICK image for larger view with 100% crop – Shot in HDR mode in full AZ sun
So when I saw the results I knew the A33 was a nice little high IQ machine. I just had to figure out if I enjoyed shooting with it. In my hands it felt a little fat even though it was small, and it was pretty light but that can be a good thing. I had to get into DSLR mode which is hard after shooting with Leicas and the little NEX5 day after day. But I took the A33 out with me more and more and ended up with some cool shots during my daily travels.
High ISO – How good is it?
The talk about these cameras, and almost all recent cameras is the huge improvement in high ISO capabilities. Cameras today are soooo much better than the cameras of a few years ago. With the A33 you can shoot all day long at ISO1600 and it will look clean. Shoot at 3200 and it will still look pretty clean. At 6400 it starts to get a bit noisy but still usable (depending on what you are shooting). I did notice some differences in the A33 from the NEX5, mainly in color and a little bit in high ISO. Here are some comparisons and crops:
Here are two shots at ISO 200. First one was taken with the A33 and the 2nd with the NEX-5 – both with kit zooms using the "Standard" color preset.
A33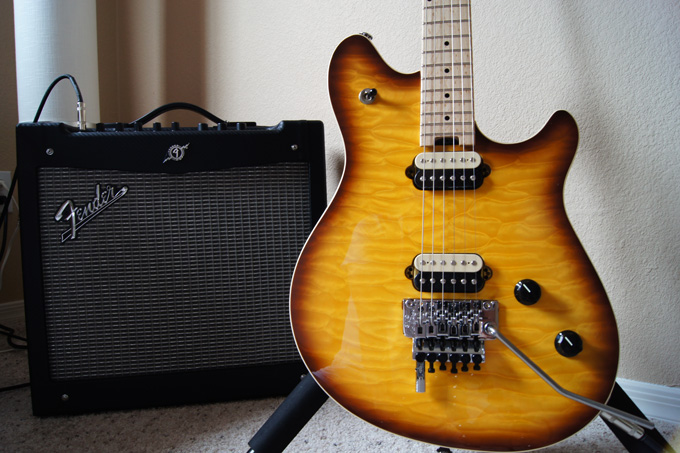 BELOW: NEX-5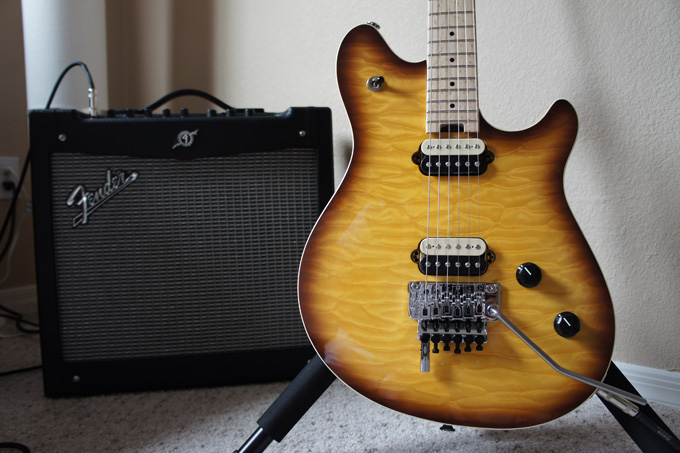 I wanted to post this to show the color differences of the out of camera files. The A33 will give you a more vibrant picture than the NEX5 when using the same standard color preset. But what about high ISO? We all know the NEX-5 is fantastic in low light but how does the A33 compare? It should be the same as  they use the same sensor so let's take a look: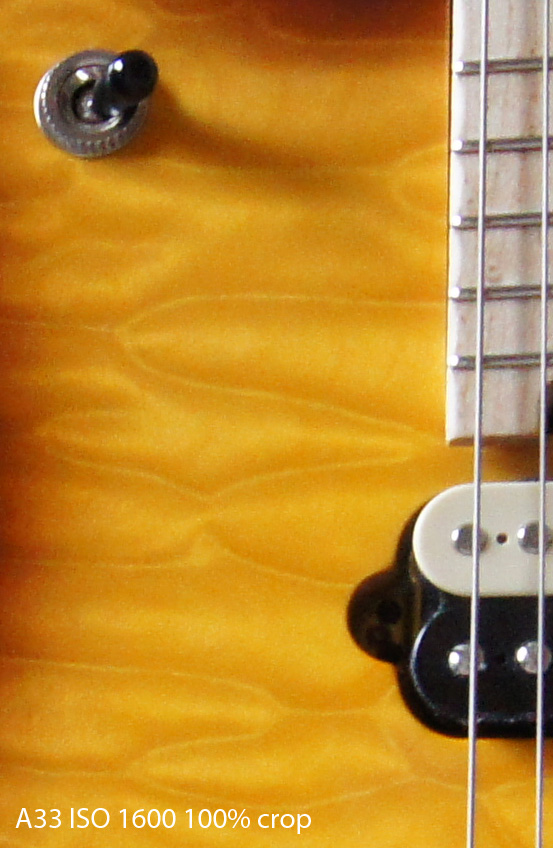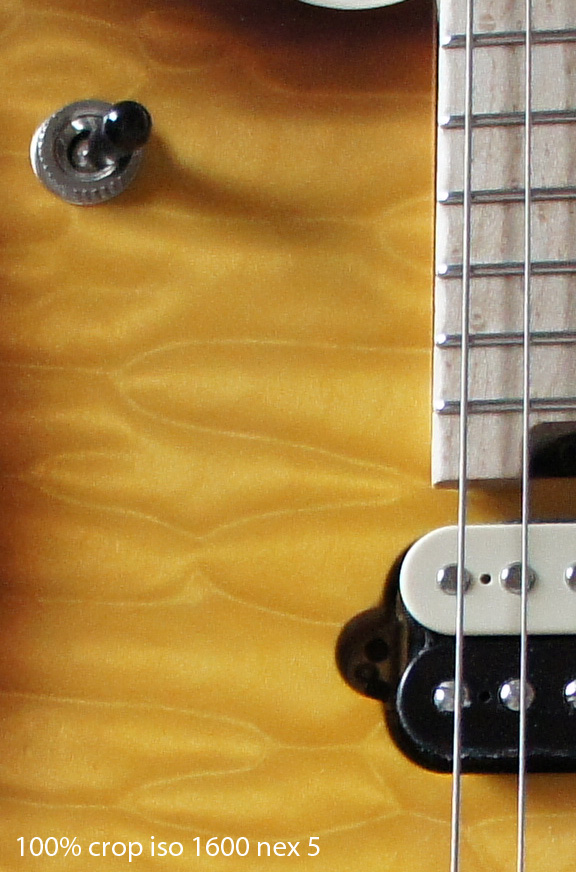 The NEX-5 image looks sharper at ISO 1600 but this could be due to a number of factors like the kit lenses. As far as ISO noise goes, both look awesome for 1600. How about 3200?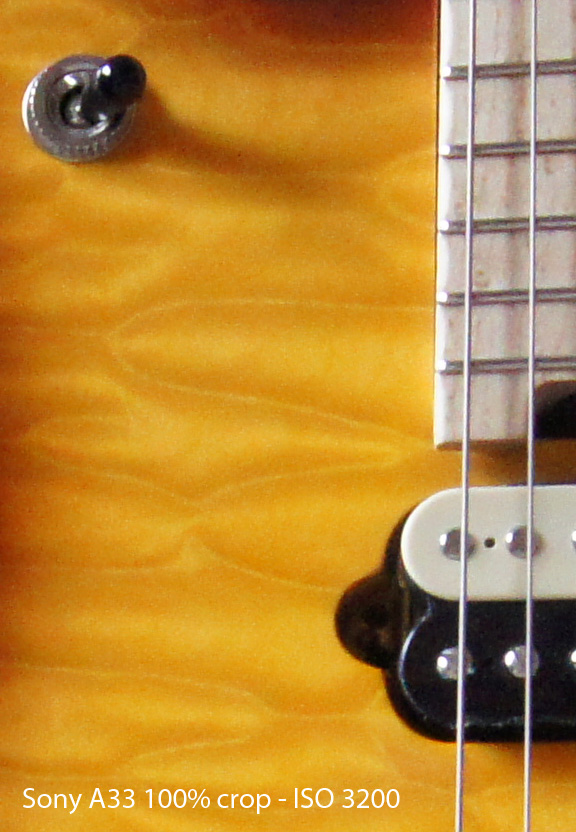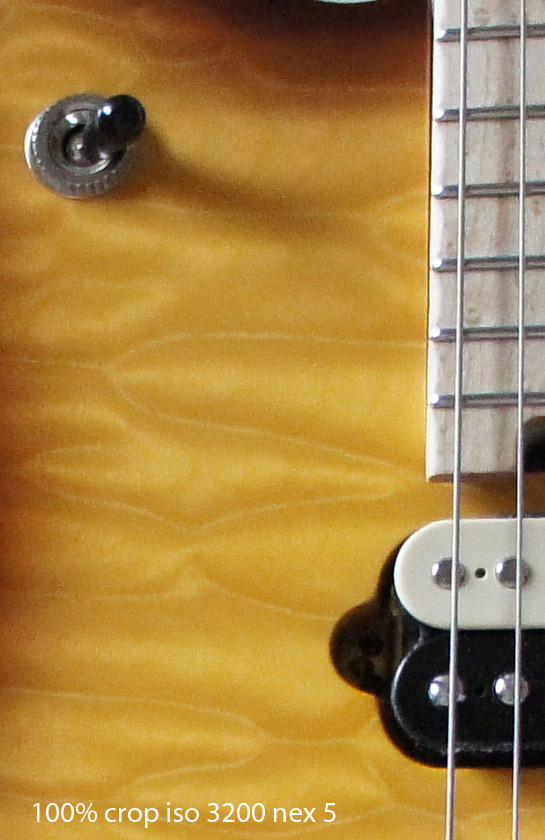 It appears the NEX MAY BE just a tad bit cleaner, but it seems to be a small difference. Remember, these are 100% crops so even at 3200, they both look pretty damn good. The color pops more with the A33. Ok, one step farther. ISO 6400...this  time you can click on the full image to download the full size OOC image – This is strictly a high ISO comparison, not sharpness, detail, etc as the F stop was different on each camera. I did use a tripod.
First the A33 at ISO 6400 – click for full size OOC image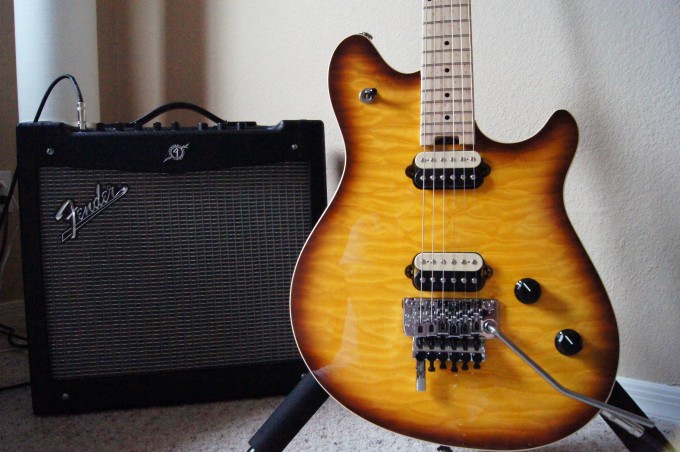 Below: Now the NEX-5 at ISO 6400 – Click image for full size OOC file
The biggest thing that pops out at me is the color. To be honest the scene in real life was somewhere in between the two. Not as vibrant as the A33 but not as dull as the NEX-5. Thankfully, none of this matters as each camera can be tweaked to provide the exact amount of color saturation you are looking for.
The Sony A33 HD Video Capabilities
When I was at the fair I brought along my tripod to see how the video quality would be with the A33. I assumed it would be similar to the NEX-5 and i was correct but the focus was faster. If you watch the video below you will see a scene that shows kids sliding down a huge slide. A woman will walk into the scene and  the AF will quickly focus on her face. WHen she walks away, the AF is lightning quick and focus on the slide again. This shows you how fast the AF can be though it did hunt a but when I was taking video of my friend Mike eating his giant corn dog 🙂
Ok, how about some real world images? Some fun at the fair!
What it is all about, the images! How did I like shooting this camera? Well, I can not lie…I prefer shooting a Leica M or even the little NEX-5 (just due to the size) but the Sony A33 was just small enough to where I felt comfortable taking it with me. I walked streets shooting it, took it to a first friday event, and even shot with it around my house. The A33 proved to have no flaws in the $700 price range. Fast AF? CHECK! Great IQ? CHECK! Easy To Use? CHECK! Extra Features? CHECK! Great HD Video? CHECK! Smooth Sounding Shutter? CHECK! Great at Low Light/HIgh ISO? CHECK! – ok..ok..you get the idea. THIS camera rocks and yes I like it. I usually only write about cameras I like as I feel writing about crap is just a waste of my time and this is a camera I liked. The Sony A33 is a great buy for those wanting a starter DSLR that doesn't act like a starter DSLR and at a decent price point.
OK..on to some images!
A quick note about the samples – These are my "Real World" results. This means I shot the images with the camera and kit lens, opened the images from RAW and did minor PP to them. Usually this means a slight level adjust or even a filter or border. The images above that I supplied in full size were OOC (the train and the high ISO). The images below are my results with the camera using my normal processing work flow. Remember, you can always click on any image in my reviews to view a larger version!
Below: ISO 160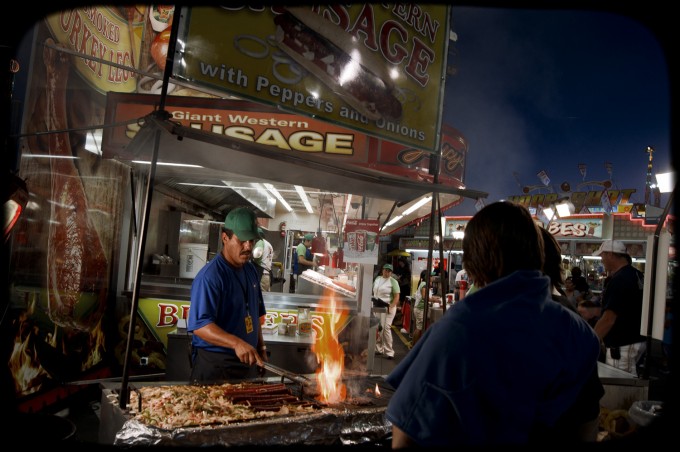 Below: ISO 1600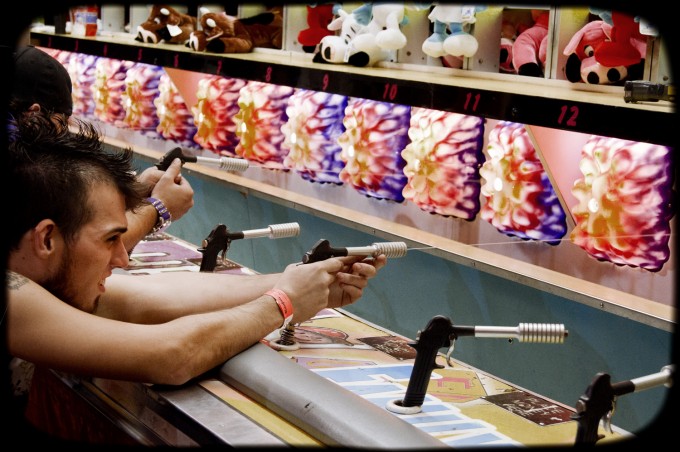 Below: ISO 640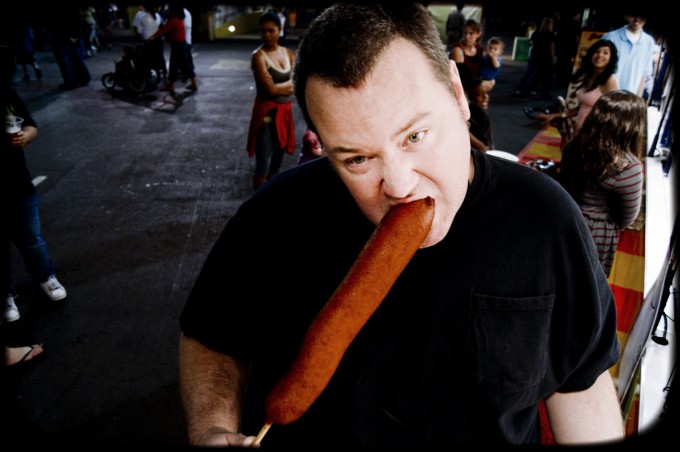 Below: ISO 1250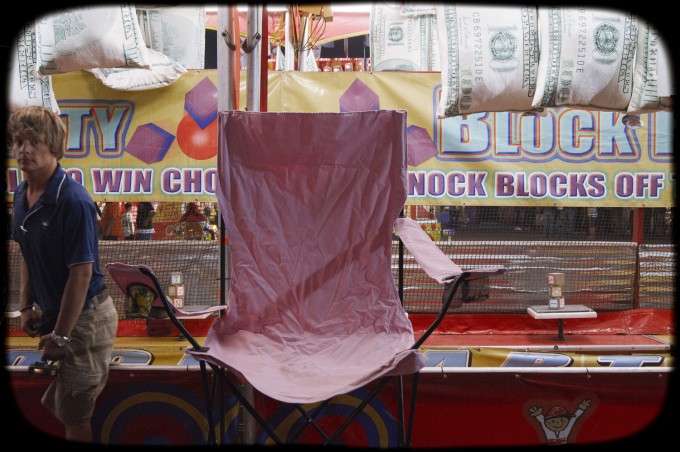 Below: ISO 1600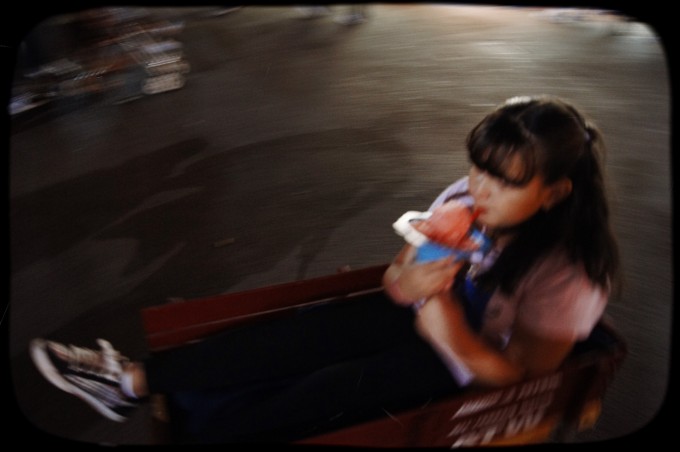 Below: ISO 800 (alien skin exposure 3 Kodachrome filter added)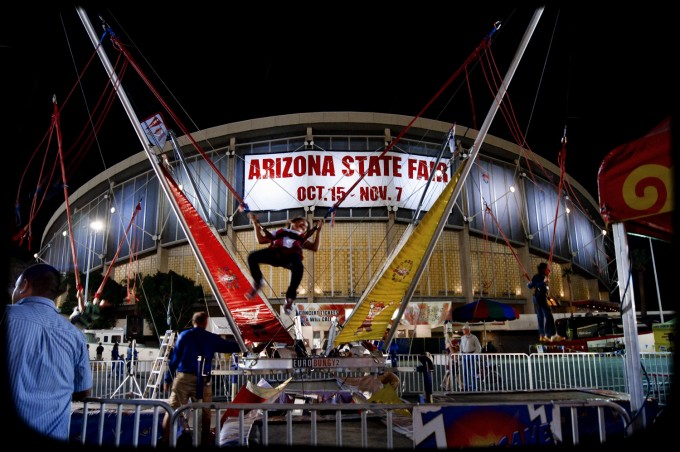 Below: ISO 1600 (straight from camera)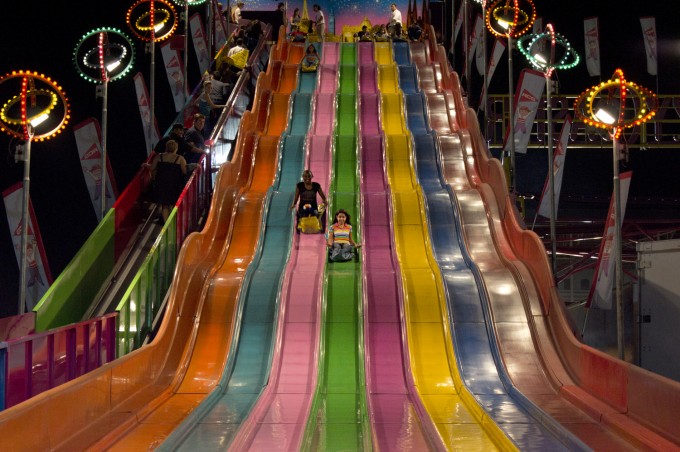 Below: A sweep pano. I see a couple of snags but overall, if you keep it smooth you can get great results.


The Pro's and Con's of the Sony A33 DSLR
Pros
It's small(ish) and superb quality images
Auto Focus is FAST as advertised. Probably the fastest entry level DSLR I have tested in regards to AF. It's also accurate.
High ISO is VERY good. About the same as the NEX-5.
Handheld Twilight and Sweep Pano are not gimmiks, they really work.
The Tilt LCD is also nice and allows you to get unique angles that you couldn't get with a non tilt LCD.
Access to some great Zeiss glass.
Color is punchy, even at standard (some will like this, some may not)
AWB is superb, no issues and even in low light it is about as accurate as I have seen.
Video is easy to shoot and looks beautiful.
$700 or so for the camera and kit lens. Superb bang for the buck.
I love the EVF and the handy level indicator. Nice touch.
Auto HDR mode works well.
Cons
Feels a little fat in my hands..and cheap-ish
You may lose a little light with the Translucent Mirror.
Kit lens has some distortion at the wide end
Same IQ as the NEX-5 really, and the NEX is smaller but offers less external control
Smile Detection is odd. It works but doesn't always recognize a smile. Gimmicky.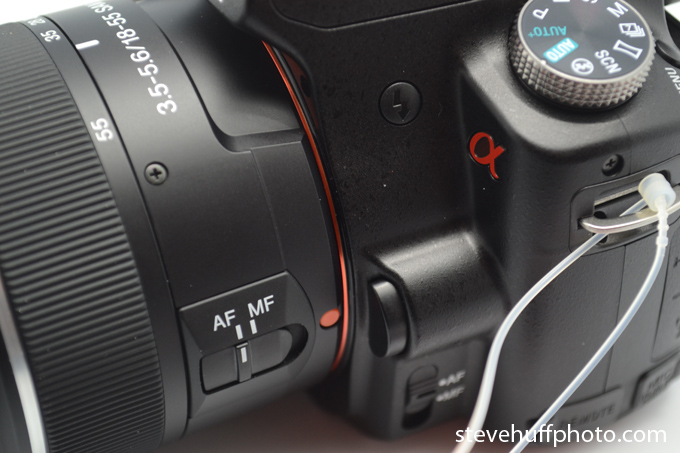 My Bottom Line Conclusion
The Sony A33 is yet another camera in the LONG line of digital SLR's that flood the market..the Nikon D3100, D5000, Pentax K7, Kx, K5 and the Canon Rebels are also options in the never ending supply of digital cameras. BUT…I really like what Sony is doing these days. They are pushing technology further than the others and taking risks as well. The A33 and A55 feature their new Translucent Mirror Technology which basically allows the camera to have a mirror but the mirror doesn't have to slap up every time you take a shot. It also allows for very fast and accurate AF with PHASE DETECTION AF which Sony claims and delivers. If you are looking for a nice DSLR that wont break the  bank and one that will give you loads of features and options as well as the ability to mount some fabulous Zeiss glass on, the A33 would go into my highly recommended list of cameras. I would choose this over the starter DSLR's from Nikon or Canon UNLESS you specifically want some of the amazing Nikon or Canon glass. The Sony offers rich color, superb auto white balance and the responsiveness of much more expensive cameras. In my opinion, the A33 is a winner and I had a hard time coming up with negatives for this little guy 🙂 You can buy the A33 at AMAZON or B&H Photo! B&H ALSO HAS THE 16.2 MP A55 IN STOCK!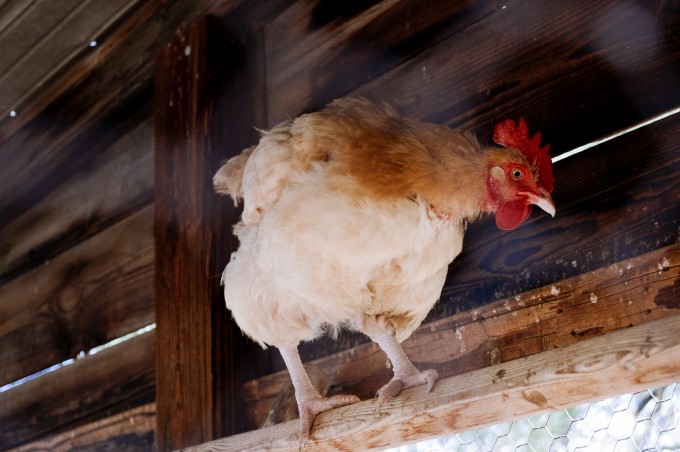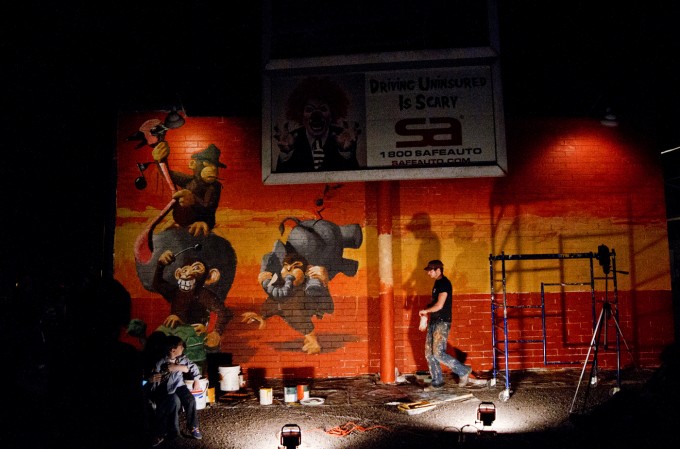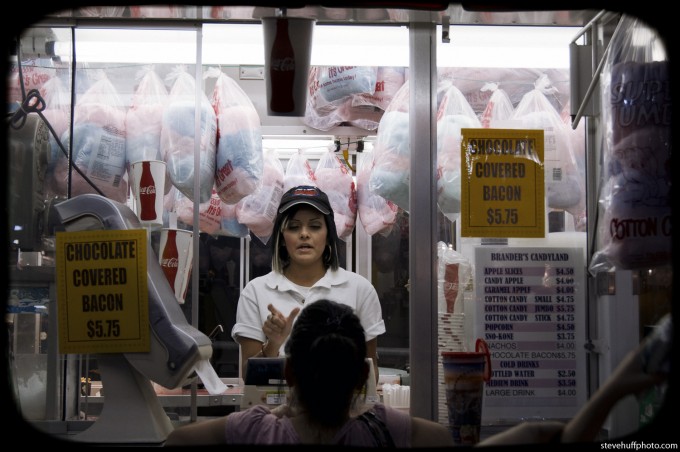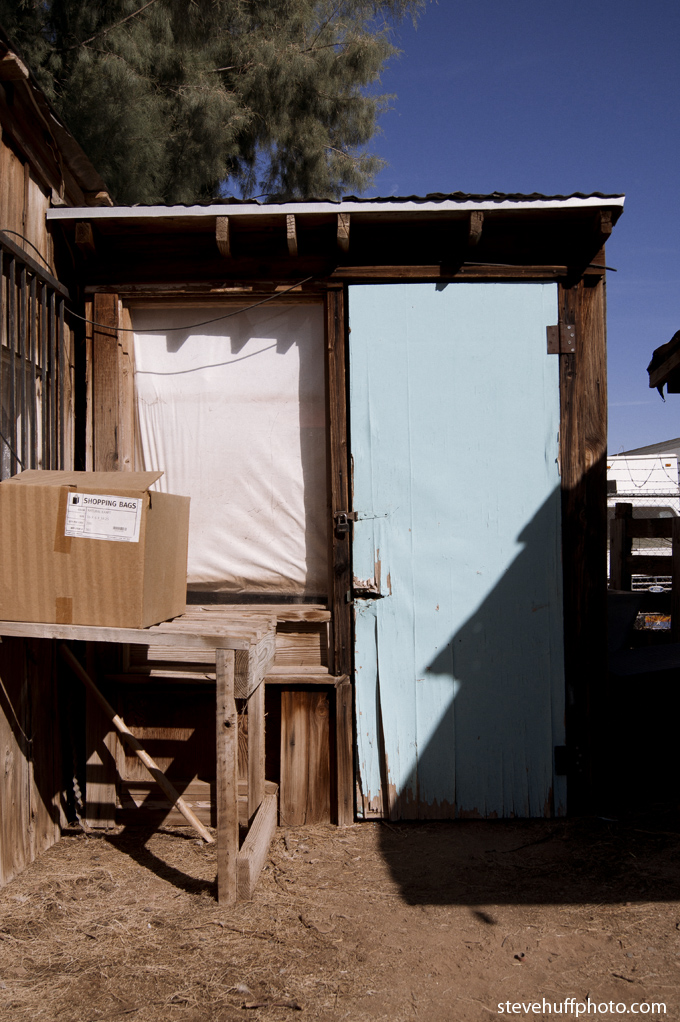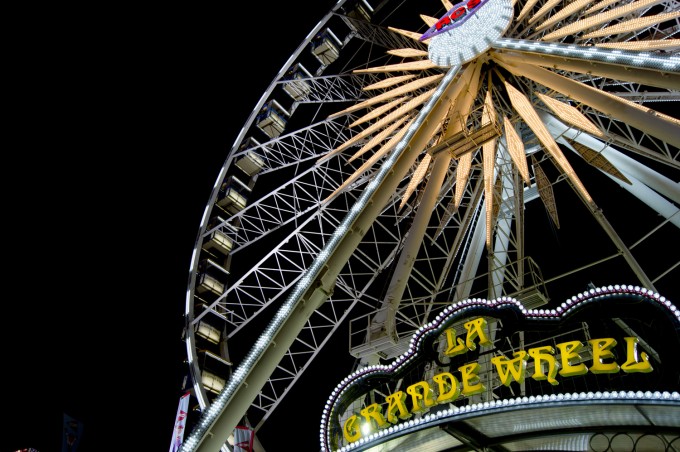 [ad#Adsense Blog Sq Embed Image]
HELP SUPPORT THIS SITE TO KEEP IT GOING AND GROWING!
Remember, anytime you follow my links here and buy from B&H or AMAZON,
this helps to keep my site going. If it was not for these links, there would be no way to fund this site, so I thank you in advance if you visit these links. I thank you more if you make a purchase! I have nifty search bars at the upper right of each page so you easily search for something at either store! I currently spend 10-14 hours a day working on this site and the only way that I can pay for it is with your help, so thank you! Currently my traffic has been increasing but my funds to pay for the site has been decreasing, so any help would be GREATLY appreciated!
If you enjoyed this article/review, feel free to leave a comment at the bottom of this page and also be sure to join me on twitter or facebook! Also, you can subscribe to my feed at my subscribe page HERE and read these posts in your browser or news reader!
Be sure  to visit the new forums on the site as well! Thanks so much for visiting my site!