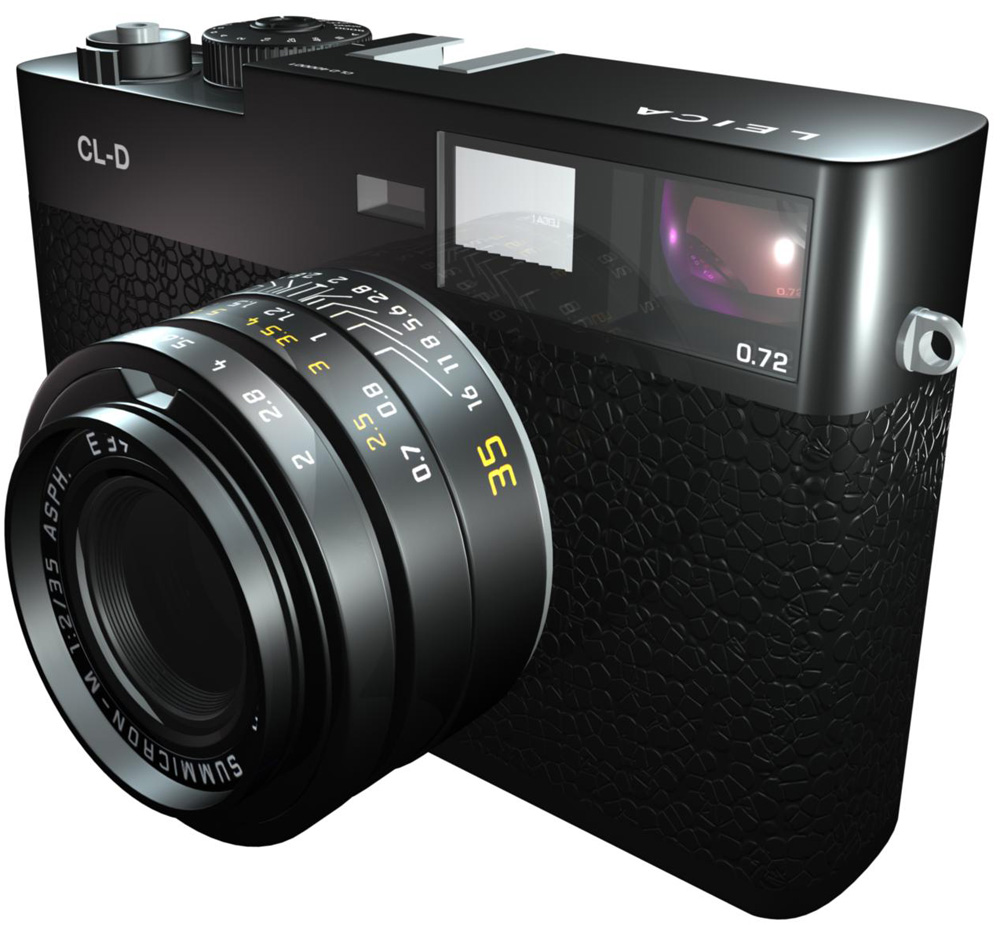 From Steve: Here is an open letter to Leica written by Ashwin Rao. Funny he should submit this as I was writing my own "open letter" to Leica about the same thing! A Digital CL is something that I think would sell extremely well for Leica and possibly propel them even more into the profit zone. Something for them to think about…
Thanks Ashwin for yet another cool post!
–
An Open Letter to Leica: How about a Digital CL!
By Ashwin Rao – His blog is HERE
Dear Leica and fellow Leica fanatics,
I recently got to thinking about future pursuits and goals of the company, simply as a mental exercise, and what emerged is the letter, which I present to you below. Granted, I am only a Leica enthusiast at best, but I am someone who is really passionate about rangefinder photography. I want Leica to succeed as a company as an idea, because I am so enamored by their cameras, their heritage, and the excitement that I find when I handle and shoot with these wonderful cameras. I have no insight into the fiscal plans or roadmap that Leica has certainly conceived as part of its business plan, but I can only imagine that the M system remains paramount as a model of success in Leica's mindset. The Leica S2, their other principal system camera, is for studio professionals looking to expand their creativity with an SLR-styled medium format camera. At more than $20,000, it's not for the rest of us. Further, Leica has repetitively said that their R camera line is finished, so I don't want to beat a dead horse here (though for the sake of all R-shooters out there, I hope that a digital R camera is eventually released, as we really do need a high quality manual focus SLR camera, and Canon/Nikon/Sony will never deliver such a device). Regardless, as time has passed, and as my passion for rangefinder photography has grown, I have become increasingly invested in the online and local Seattle Leica communities, and there are several themes that have come out of ongoing discussions with friends, fellow forum members, and Leica enthusiasts Many of these thoughts have centered on Leica's failure to provide a reasonable entry camera for their M system, essentially a Digital Leica CL. What follows is MY rationale as to why Leica should make this camera or some version of it. SO LEICA, I HOPE THAT YOU ARE LISTENING.
As my use of the Leica M8 and M9, increased, my cameras gained the attention of an increasing number of photographers with whom I shot. Most of these photographers proudly hauled around large SLR kits from Canon, Nikon, or Sony. A few were micro 4/3 shooters. None were rangefinder enthusiasts. A few years back, people simply would simply remark, "Gosh, that's a cool old camera that you are using." Eventually, some of my friends began to notice that these were not analog cameras that I used, but interesting digital cameras, fully capable and a wide range of photographic endeavors. More time passed, and these friends began to remark at the quality of the images that I was posting. "Whoa, that M8/9 is really quite a camera, and those lenses: AMAZING!" Even more time would pass, and their wistfully state, "Gosh, I wish I could buy one of those rangefinder cameras…."
Once the Leica M9 was introduced, suddenly everyone knew about Leica again. The Leica M9 was the digital rangefinder of which everyone had dreamed, with a full frame 18 megapixel CCD sensor, a lovely build quality, and far less quirks than its predecessor. In the past year, the M9 has seen Leica camera reborn. Leica is once again "in vogue." Increasing numbers of photographers lust after the camera, wishing that there was a way to get it. Leica does not lurk in the shadows of its SLR cousins any more, and people know that these cameras exist and are thriving. I sum this up by stating that Leica is once again part of "the collective conscious", at least in Westernized countries.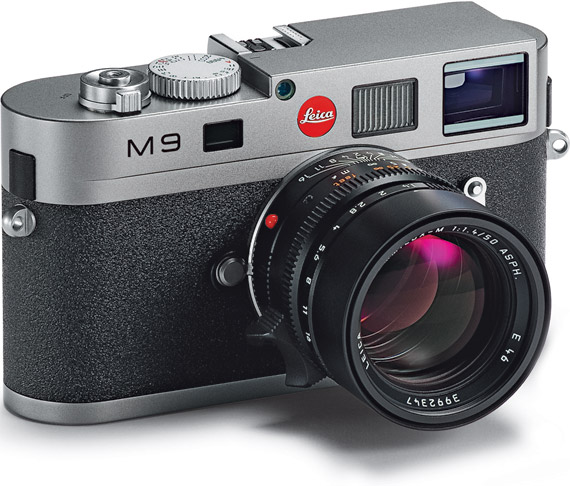 As most of you know, the past year has seen tremendous success for the Leica M9. The camera has been sold out at nearly all major vendors and has been very difficult to obtain in any shape or form for nearly a year. It's been only been in the past 3-4 months that some are starting to find their way to the used market, and new cameras are now starting to show up in the inventories of major retailers. Leica M9's continue to sell used, for nearly $6000 or more, which prices out many photographers who simply cannot invest those types of funds in camera equipment. Thus, many of my fellow photographers find themselves out in the cold when it comes to Leica. They would love to try out the system, adopt the rangefinder way as their own, but the cost of entry is too much…and yet, there was light at the end of the tunnel, and unexpectedly, that light came in the shape of the Leica M8, the somewhat flawed predecessor to the M9.
What essentially has happened in the past year is that the market was flooded with used Leica M8's. All of the people who had once owned M8's suddenly jumped ship and jumped onto the Leica M9 bandwagon. Well, what about all of those M8's? In my experience as a forum member and a member of the active Seattle rangefinder community, I observed that photographers, whom had previously only considered SLR's or other cameras, were buying Leica M8's. Case in point: one of my orthopedic surgery colleagues recently bought 2 M8's, one for his partner and one for himself. He found that the price of the Leica M8, approximately $2,300, was far more palatable than the price of the Leica M9. He was willing to live with some of the camera's flaws, including it's IR sensitivity, occasional glitchiness, just as all of us rangefinder guys from years past learned to love and hate the M8 a the same time. The difference, though, was that my friend, and many others like him, was willing to try out this system at a lower price point…. And so, the Leica M8 has become the new entry drug for many individuals new to the game.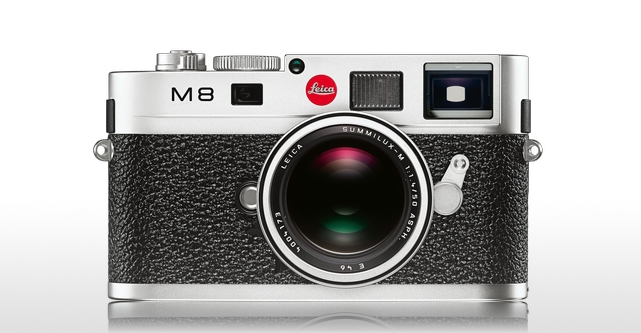 So what's the problem, then? Well, the biggest problem that I see is: TIME. The Leica M8 was introduced in 2006, nearly 4.5 years ago now, and the cameras are all out of warranty, getting older, and likely getting glitchier. Over time, Leica M8's will start to fall into disrepair (these are not the legendary Leica M3's which will live on for many of our lifetimes; the M8 is a digital creation, and electronics fail). Eventually, Leica M9's will drop in price, but only after a Leica M9.2 and M10 is released, probably 1-3 years down the road. And even so, M9's may not drop in price as do M8's, given the interval improvements of the camera. I, for example, see no reason to upgrade, unless there are major sensor improvements for the next digital M. The M9 is every bit as much a camera as I could desire. Whereas Leica M8 prices have equilibrated to around $2,000, I suspect that Leica M9 prices will eventually land but at a more costly equilibrium point….
So where there's a problem, there's always an opportunity. Leica, this is where I hope that you are listening. Given that Leica has re-claimed its place in the minds of photographers, there's a great opportunity to re-popularize the rangefinder in the photographic world. Many photographers are looking, asking, and hoping to join the Leica fray, but are unwilling to do so for a cost of $7000 (plus the cost of lenses) or for the cost of a 4 year old Leica M8 that costs $2K and is only getting older. Leica: YOU SHOULD MAKE A DIGITAL CL.
What the heck is the CL, you may ask? (see a short post on it here) Well, back in the 70's, Leica manufactured the CL in conjunction with Minolta, meant to introduce the masses to rangefinder photography. The CL was a smaller rangefinder, marketed along with a 28 mm, 40 mm, and 90 mm lens set. By all reports that I read, it was quite popular, and Leica actually killed it after 3 years as it was cannibalizing the sales of its M line. Well, times are different now, and here's why:
Whereas in the 70's, images were recorded on 35 mm film stock, it basically didn't matter what body you had to shoot with. As long as you had a nice lens, you could get the same image. Well, today, we live in the digital world. Images are now recorded on digital sensors and stored on digital media. Full frame sensors are far more expensive to manufacture than crop sensors, a concept that Canon, Nikon, and Sony have embraced, as they manufacture cameras of various costs and builds, housing both types of sensors. Leica has yet to embrace this concept. Sure, the Leica X1 houses a 1.5x crop Sony sensor, but it is not an interchangeable lens camera. It is a different beast all together. Leica's only digital option is the full frame $7,000 M9.
SO here's my solution, Leica: Build a digital Leica CL or re-introduce the M8 (say M8.3?) with a cropped sensor. Like Canon and Nikon, these entry-level cameras can be an area where you test out new technologies. Why not introduce a digital CL, with a 1.5 crop Sony CMOS sensor, that makes use of live view options? Why not consider a digital approach to hybrid viewfinders than incorporates rangefinder focusing? Or a video option ? I know, I personally think live view, video, and the like are silly, but using a digital CL, with a cheaper sensor and less exotic build, will provide you with an area to test new technology. Further, and far more importantly, it will provide you, Leica, with a brand new market of people eager to try out rangefinders.
Imagine this: A digital CL, priced at $2,500 or so (not so much more than a mid range SLR), yet more expensive than the fixed lens X1, and more affordable than the M9? Here, you wouldn't be cannibalizing sales of the M9, as most rangefinder purists, the people to whom you've already sold your M9's and had a record-breaking year as a result, would only buy full frame cameras. A digital CL would provide a much cheaper entry point for people looking to try out rangefinders. It would give people a new camera to try, bundled with a reassuring Leica warranty, and would allow them to be introduced to your wonderful Leica lenses. Sure, you can't quite make enough lenses these days, but Zeiss and Voigtlander are more than willing to help ;).
The digital CL represents a market that's not yet been tapped, but soon might be. You might say that the number of people willing to consider a manual-focus camera is limited, and that many photographers may prefer the option of buying an m4/3 or NEX camera at a lower price point. However, neither of these cameras are rangefinders, with their unique way of seeing the world. What I can tell you, with a certain amount of frankness, is that many people who are buying NEX and m4/3 cameras, are doing so to use Leica lenses, have a backup body for their M9, or wishing they were throwing those lenses on a rangefinder instead of trying to focus manually using an LCD screen. That process is very different than focusing with a rangefinder and experiencing the joy of the rangefinder experiences.
One more lesson, for you Leica, comes from the Land of Apple Computer. Apple/Macintosh has intelligently spread out their product announcements in a way that some item of theirs is always being marketed as the latest and greatest thing. For example, every summer, there's a new iPhone. Every other fall, there is a refresh of their MacBook line. Every summer or so (late summer), there's a refresh to their iMac line. Now, in the spring, there's the inevitable iPad refresh. Leica, you have plans, I suspect to refresh the M digital camera after about 2 years. For example, the M8 got a refresh after 2+ years with the M8.2. I won't fault you for creating a similarly appointed M9.2 in 1-2 years and then an M10 1-2 years after. Well, what about the gap years, when sales of the M9 slow down? This is where your digital CL could come in. It could serve as a platform for innovation and a way to keep Leica's name in the collective conscience. Sales of your cameras would shift, rather than drop, if you spaced out product announcements appropriately. A full frame top Level M10/11/12 every 3-4 years, a new X1 or something similar every 2 years, and a digital CL on an alternative 2 year cycle….thus, a new product announcement every 1-2 years, multiple entry points for photographers looking to try out rangefinders, all while exploiting a market that is not currently tapped. No one else is making digital rangefinders, and the interest is higher than ever. Further, you wouldn't be creating a camera with a new mount. The Digital CL would use the same mount as all prior M cameras. To fish were I started this paragraph, Steve Jobs even gave props to Leica when describing the new iPhone as "Leica" like! How about taking Steve Jobs idea.
Photography is popular more so now than ever! Leica, here's your chance to do the right thing, both for us photographers, and for your business model. You can grow your persona within photography and establish yourself as a leader in digital imaging. You can help people to discover a new love of photography, just as the M8 did to me 4 years ago. Leica, provide us with a digital CL. Heck provide us with a M8.3, with a 1.3 crop sensor without UV/IR issues, which is new and priced for the masses (i.e. no more than $2,500), and you'll have a winner on all accounts. Just build a new factory or 2, automate production of this camera (it doesn't all need to be hand built), and people will be there to support you. I'll still be buying Leica M10's and the like, but my friends and colleagues, those lusting and wishing to try out rangefinders, will join the fray, put down their SLR's, slow down their photography, and make better images…
–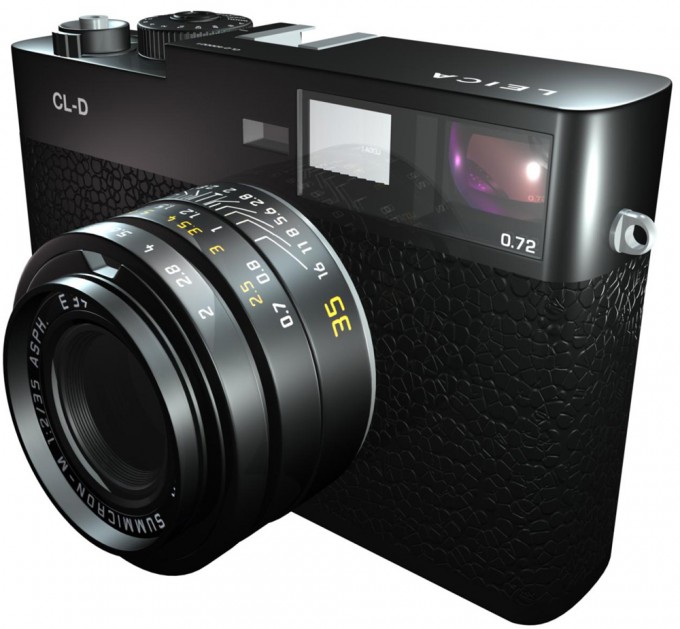 Digital CL Mock Up – Credit Tung Chao
–
The solution, Leica, is the digital CL. It's there for the making and taking.
Best,
Ashwin Rao
Certified Leica Nut!
[ad#Adsense Blog Sq Embed Image]