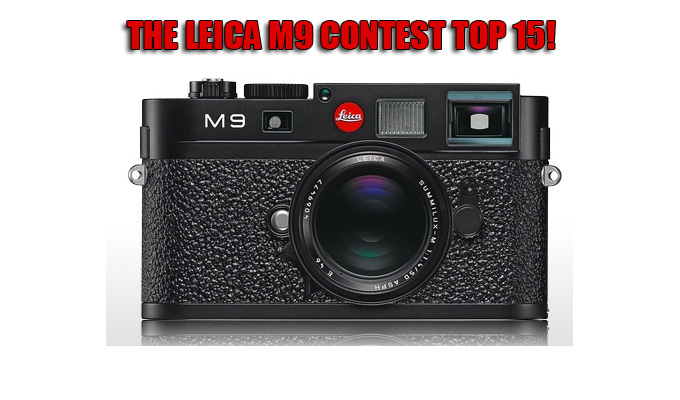 Are you guys ready to see who the winner is in the M9 contest? I know at least 15 of you are ready for the announcement! Ha ha…
ALL 15 of the top entrants are being looked over THIS week by Heidi Klum and Rankin. The winner could come at any time but no later than March 1st, so check back daily to see if I have posted it!
I also wanted to clear something up for those that thought this was a documentary or reportage contest. I though the rules were clear that it was about telling a story..a narrative. I'm still getting e-mails about how some of the finalists appear to be "set-up". Of course some of them are! They are telling a story! There was no rule stating the story had to be real or any kind of HCB kind of story. I welcomed "set-up" shots and the 15 that you see on the top 15 page are the best of what was submitted. If there were any "real" stories that were submitted that were better than what you see posted they would have been in the top 15. Just wanted to make sure everyone realized that "set-up" photo narratives were allowed.
To see some of the other entries be sure and check out the official contest Flickr stream where those who entered can post their submissions for all to see. Many GREAT photos there so be sure to check it out or even post your entry!
To the top 15…I wish you ALL good luck. Sure, I have my faves but I am not judging this time!
Finally, let us thank Seal once again for donating his personal Leica M9 for this contest. Be sure to check out his official site HERE (tour starts soon!) and also see him on picortwo.com where you can follow his daily activities through his photos. Heidi and Rankin are also on picortwo so you can also follow them!
So…are you guys ready for another contest?