Look what I got today! A nice red Artisan and Artist strap and a mini classic soft release to fit to my X100. For about $100 total it has transformed the look of the camera and now screams out "Im An Expensive Camera, STEAL ME!" Lol. I love the cloth straps from Artisan & Artist as they can be adjusted to be long or short. I like wearing my cameras around my body and have them hang low. This is the only A&A strap that I am aware of that lets you do this. ALSO, it happens to be amazingly comfortable. I first used one a year or so ago on Seals M9 and it was so comfy when I shot with it that I knew I wanted one. Took me a year but hey, I bought a red and a black on from popflash because I noticed they were having a "Spring Special" on many A&A products, mostly the bags and cases. I bought a red strap for the X100 and bought a black for the M9. The red soft release looks really good on the X100 too. I am and always have been a fan of Artisan & Artist though they are usually on the pricey side. The cool thing about their products is that they are functional, and that is most important when shooting every day.
Not everyone will care for the red as it is a bit flashy but you can also buy the strap in black for a more stealthy look (on my M9 and will add a black soft release and black dot soon) so there is something for everyone.
Dale Photo also sells the A&A line including the straps, bags, cases, etc. I bought from PopFlash as the prices they have now on the bags and cases are great, for A&A, as they are normally pretty pricey. Saving money is always good!
I am still enjoying the X100 and took these shots with a Panasonic GH2 which just arrived for me to review along with a GF2 and Olympus XZ1. Lots of fun work for me over the next two weeks! The X1o0 though, even with its quirks and oddities, is still a GREAT picture taking memory making machine! Amazon is taking pre-orders
if you want to get in line…Enjoy!
This cloth strap is wide, and soft. Very comfortable on your shoulders or neck.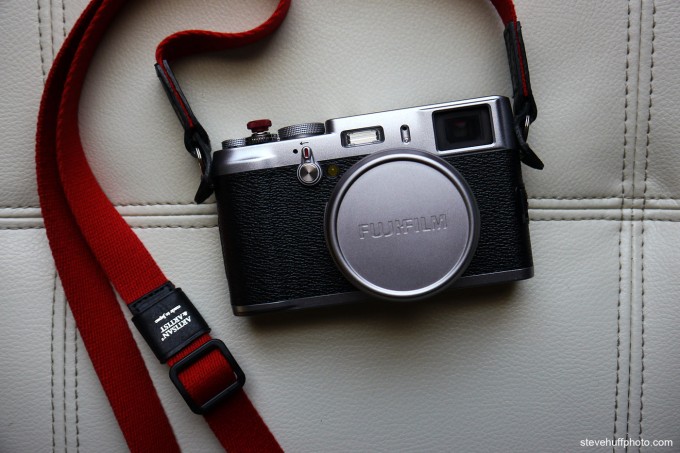 –
This soft release is a Metallic Red and screws right into the X100 shutter release. Sort of matches the OVF/EV lever. Matched with the red strap, you have one Sexy looking camera.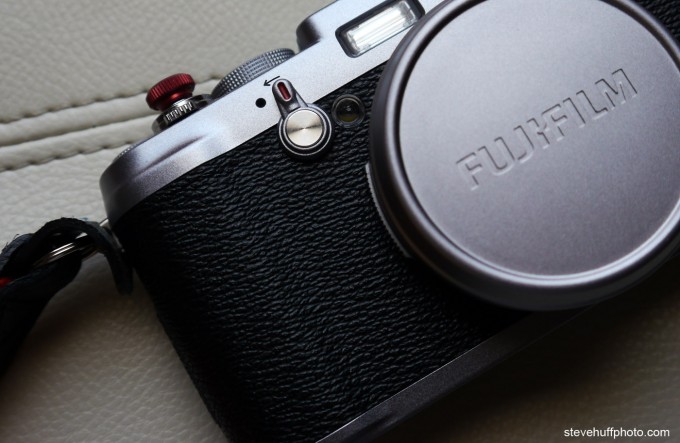 –
Next to my camera "soulmate" the Leica M9 – also fitted with an Artisan & Artist leather case and cloth strap
Ready to travel in an ACAM-7000, also from A&A – This bag will hold two cameras, 2-3 lenses, your passport, paperwork and even an Ipad or Macbook Air 11-13″. $239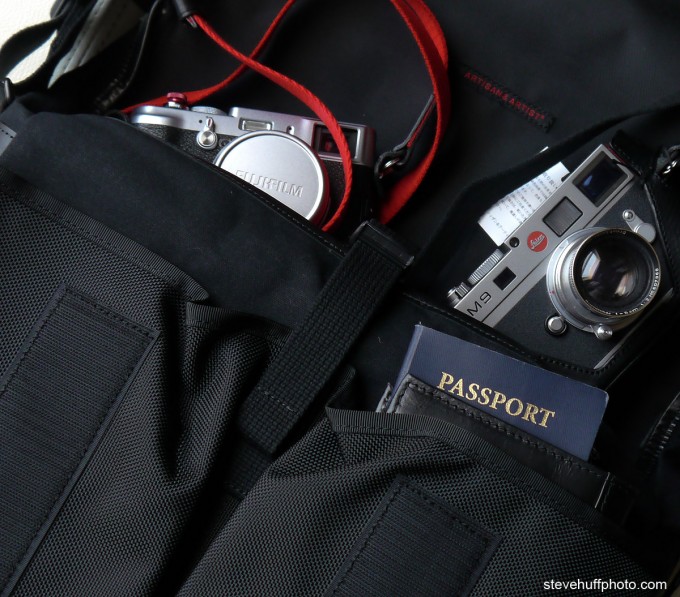 [ad#Adsense Blog Sq Embed Image]