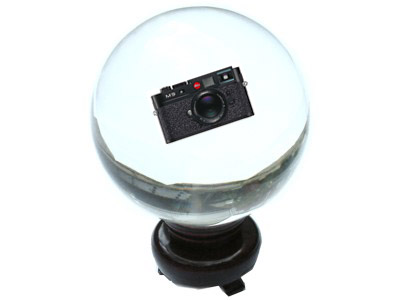 The Forums Are Going To Get A Major Improvement SOON!
It's Tuesday, a perfect day for a news update. I will start off with the forums on this site, which were just started 6 months ago. Since then, there have been 5600 of you who registered to the site, which is awesome! Almost 1,000 per month.
Also, in 6 months, not ONE comment had to be moderated in the forums. That says a lot about the great people who come to this site. I love being positive and throwing out the positive vibe and it is so cool to attract positive people here as well!
I will be setting up an all new forum, more functionality, more features, more everything. Easier to use, edit your posts, etc. This will be launching as soon as next week, so stay tuned!
–
My Crystal Ball
Long time readers here will know about my "Crystal Ball" that I bring out from time to time. It shows me images and tells me of things to come in the camera world. Things that readers here would find interesting. It has a 99.6% accuracy rate to date but today it was REALLY dusty so lets hope it is still as accurate. What did I see when I gazed into the ball today?
I saw (what I thought was) an M camera  – something that appeared to be pretty damn gorgeous – classic. It came in and out so quick that I could not really tell what it was as I did not see a model name or anything. It was floating on 6 clouds which tells me a possible JUNE announcement as June is the 6th month 🙂 Could be wrong, you never can tell.
I also saw what appeared to be a lens that I never have seen before….small, compact – well made. Looked like an M lens but it could have been something new. Again, the ball was hazy…it was floating on 6 dashes…6-bit? June? Let's wait and see!
Thats all I saw today but I am happy I took a look. Now lets see what June brings us from Leica, if anything!
–
The Olympus XZ-1 arrives…
Was out and about today with my buddy Mike and had the Fuji X100, M9, and Olympus X-1 with me. Took some shots and wow, the little XZ-1 is a KICK ASS little camera! It's in the league of the D-Lux 5, but so far I like it because Olympus added all of the art filters from the PEN series into this little camera. It has a fast 1.8 lens, a huge LCD, super fast shot to shot time, and a nice little design. I will have more on this camera very soon, but for now here are a couple of silly snapshots right out of the camera.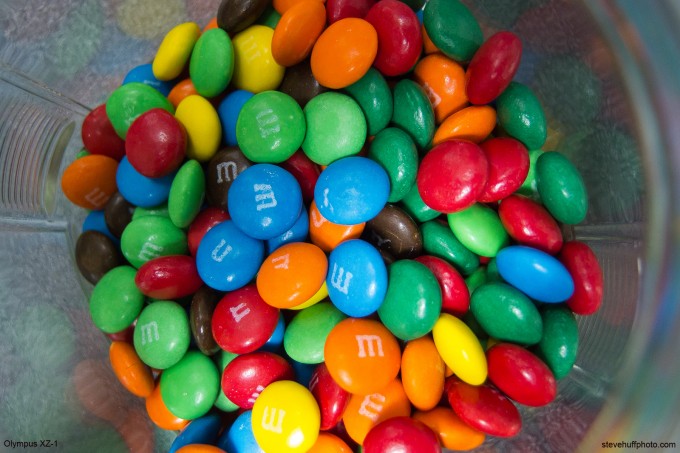 –
Using the "Dramatic Tone" filter…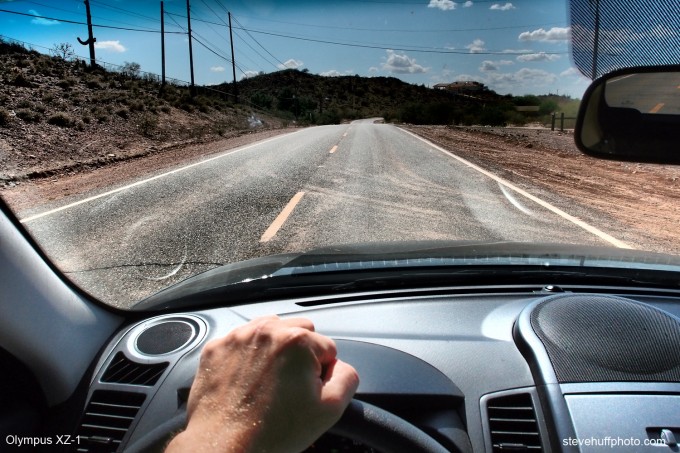 –
and my old fave, the Grainy B&W Filter
–
More from the Fuji X100
Yes, I am still enjoying the X100. I updated my review with some  new stuff over the past few days but still loving it, even with its quirks. I am finding that the more I use it, the more I like it. If you like it when you first get it, then it gets better. If you do NOT like it when you first get it, use it and use it some more. It does grown on you in a weird kind of way. Me, I liked it from the get go as I learned to get around the quirks of the camera. I am finding the Dynamic Range of the X100 to be fantastic and I love the lens. I also love that it is a fixed 35mm equiv lens. Simple, effective and makes you work!
Here are some shots from today…still loving the color!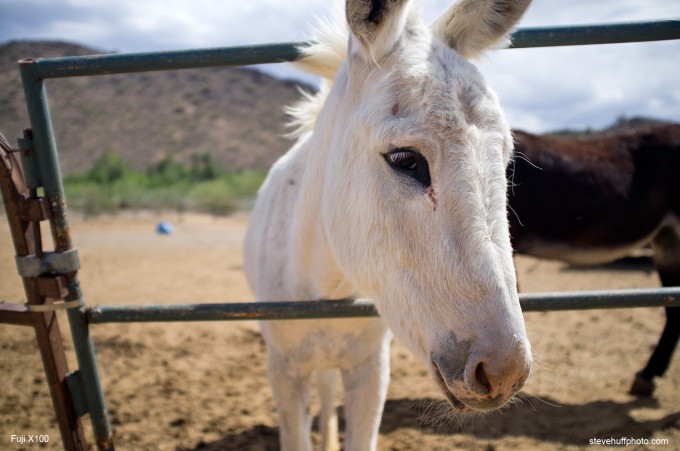 –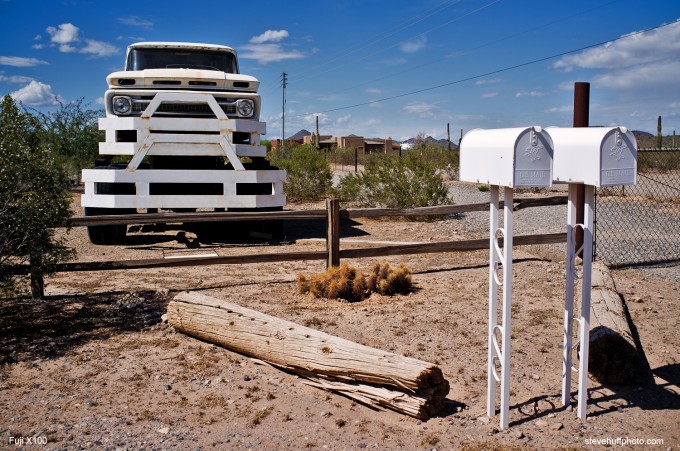 –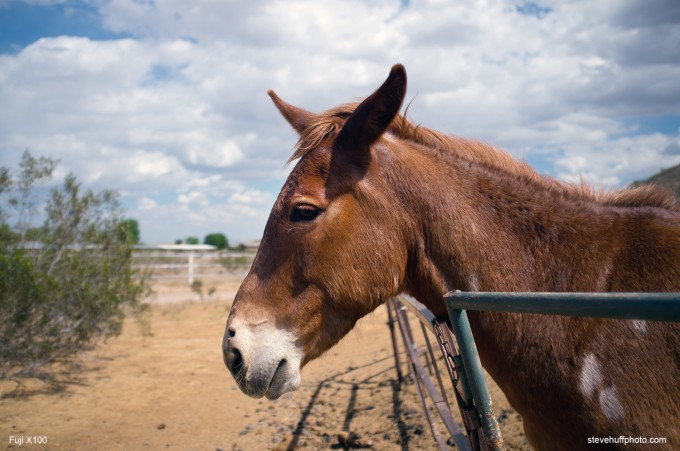 More X100 news…This morning I  was sent a new review on the X100 by controversial reader and guest writer David Babsky. Some of you may know David from THIS article, or even THIS one. Are you ready for his take on the Fuji X100? I should be posting it this week, so stay tuned!
The M9! Today I had my M9 with me along with the old 50 Summitar. Talk about classic rendering.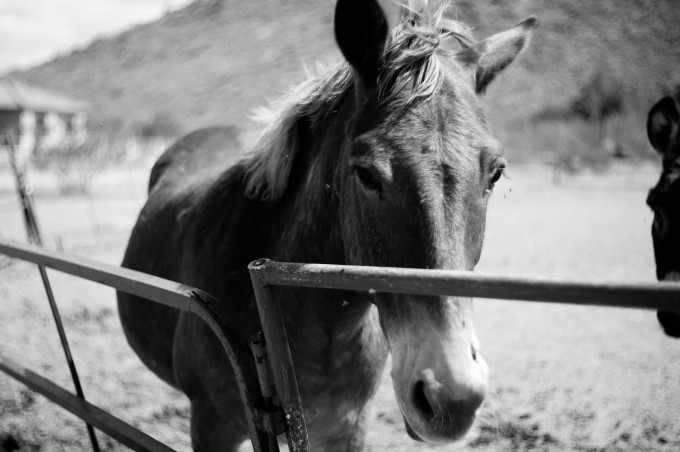 That is about all for today in the news department. Lots more new stuff this week. I also have a GF2 on hand as well as a GH2 from Panasonic and after shooting the Fuji X100, for some reason their output is not exciting me…more in the next few days!
[ad#Adsense Blog Sq Embed Image]