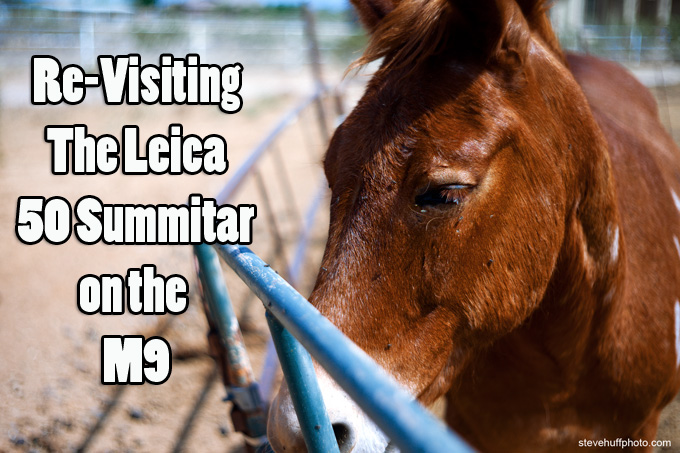 Re-Visiting the Leica 50 Summitar lens on the M9
By Steve Huff
With all of the Fuji X100 craziness lately I decided to switch it up and dust off the old Leica M9 🙂 Ahhh, feels good!
Are you one of those Leica shooters that CRAVE that creamy classic Leica look but there is no way in hell you can or even want to shell out crazy dollars for a classic 50 Noctilux F1 or even a 50 Summilux PRE-ASPH lens?
What if I told you that you can get that crazy, classic, swirly look for anywhere between $200-$300 with a classic lens that not too many Leica shooters know about or would even think about buying? A true classic in every sense of the word, the Leica 50 Summitar is a 1940's lens that can be found for $300 or so in pretty decent shape.
I reviewed this lens a while ago but there are still many of you who missed that review or have no idea what a 50 Summitar is! Basically it is an f2 lens that was made before the Summicron and it has a cray classic signature that will add some uniqueness to your photos. Be sure and check out the review to see what I had to say about this lens when I first received it. I even shot it on the Sony NEX-5 with good results.
Lately I have been shooting my M9 here and there around the house, or when out and about and I have been bringing along this little Summitar. It's looking pretty good, even on the all black M9 (IMO).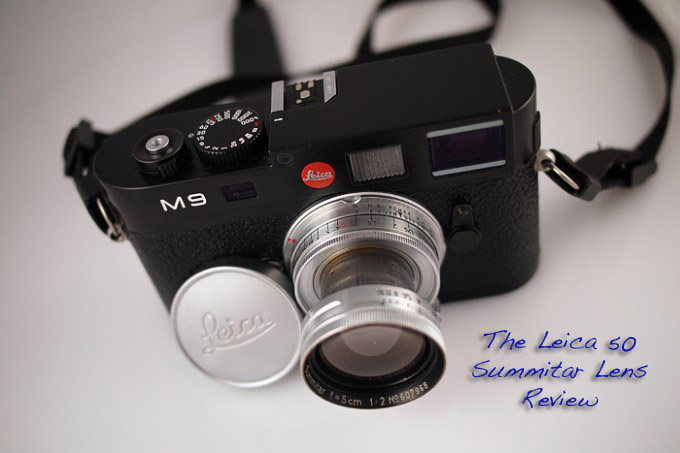 If you ever see this lens available, and in good condition, snag it up! You will need an Leica screw mount to M adapter and after that you will be all set. BUT BE PREPARED! The crazy Bokeh of this lens will not be for everyone as it is sometimes pretty swirly, sometimes busy and always unique. Here are some recent shots with this lens on the M9…
My 14 year old dog Scrubby. He has seen better days but is always willing to pose for a photo, haha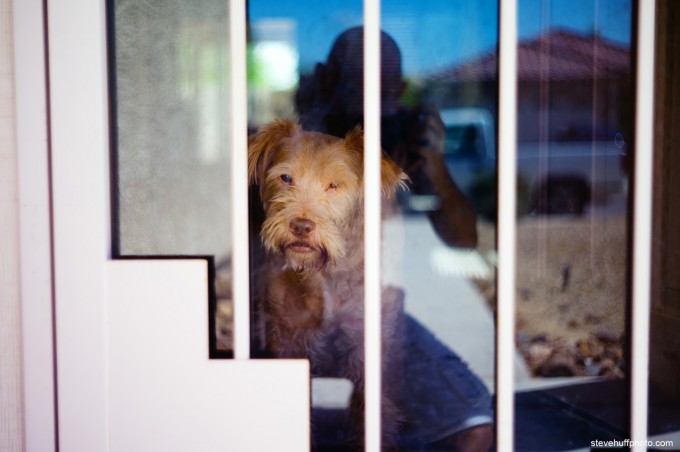 –
Testing color and bokeh. This is a pretty smooth file and has great color and that classic feel. Even makes the ridiculously boring subject matter somewhat interesting for a minute or two 🙂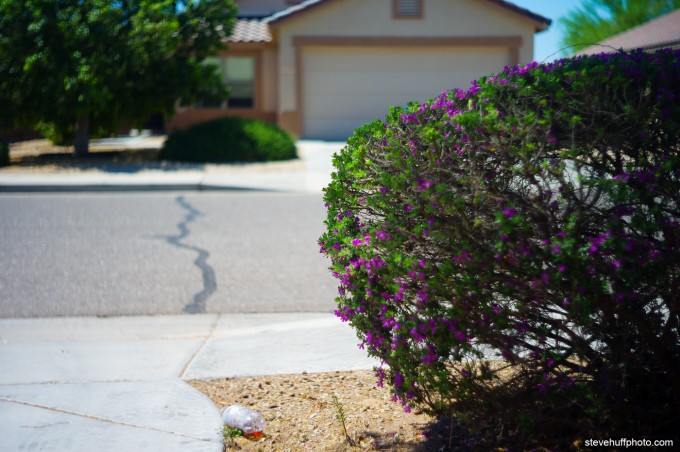 –
My copy of the lens is pretty sharp when shot in close to medium range. After that it back focuses a bit, but this lens is OLD so I can't complain. Maybe I will send it in for a cleaning and adjustment soon.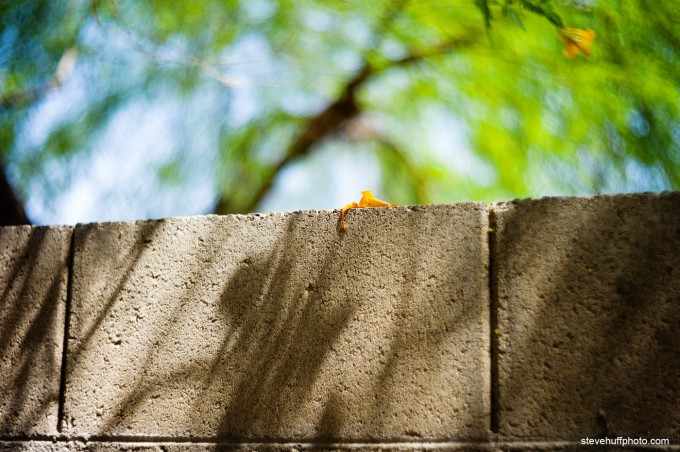 –
Now you can really tell that Scrubby has seen better days! Shot at f/2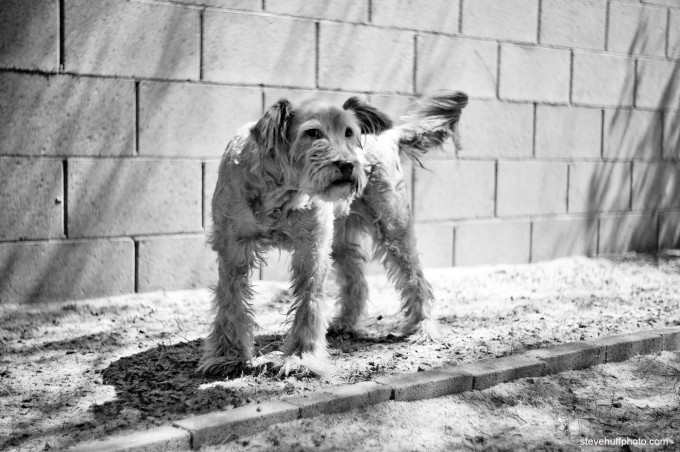 –
Saw these horses and grabbed a couple of shots with the Summitar. Once again, at f2, which is the only aperture I shoot this lens at, for its signature.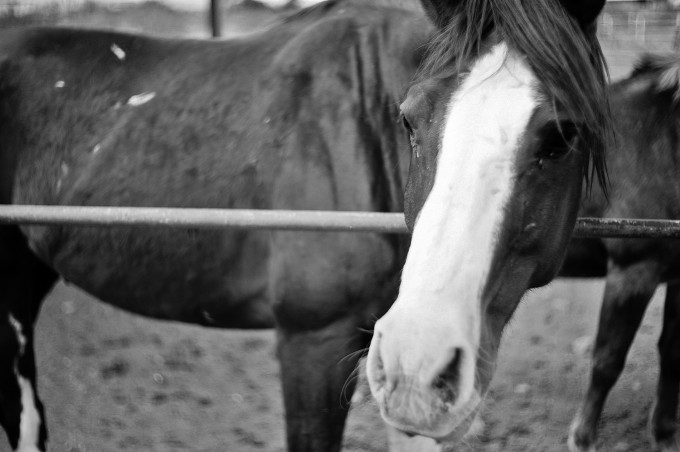 –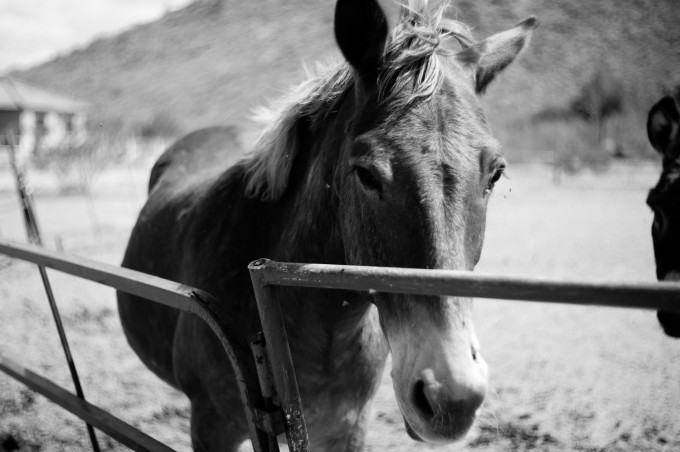 –
For portraits the 50 Summitar is pretty nice. It will give a totally unique and different look that something like a 50 Summilux, or 50 Summicron. It's closer to the original Noctilux, though not as fast. This one was shot today at lunch…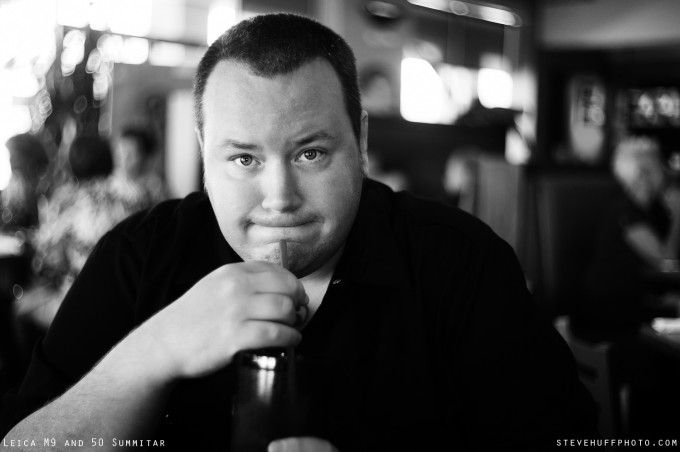 and one I shot about 6 months ago…
–
Looking for the swirl! Can you see it?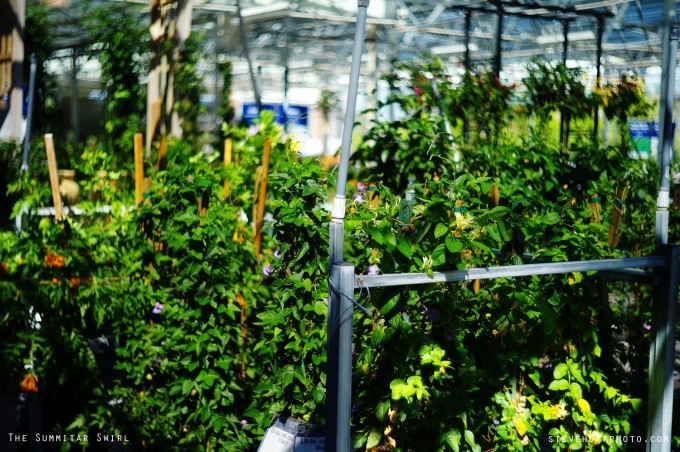 –
Just testing the focus from about 10-12 feet away…I personally really enjoy the rendering of this lens on the M9.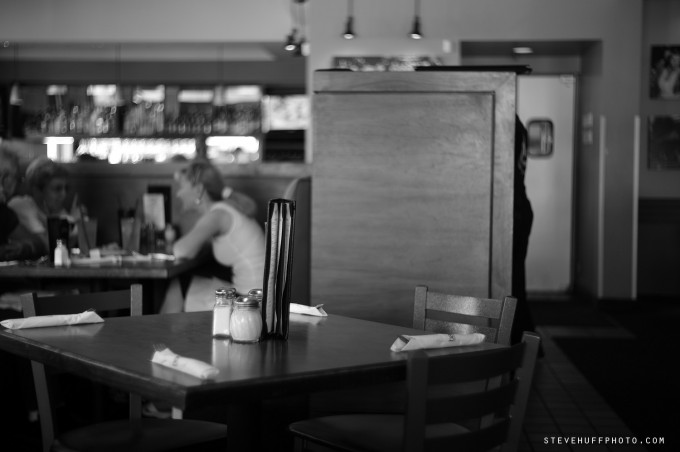 –
The Leica 50 Summitar lens may be tough to find today, but a year ago I saw at least 6-7 available on e-bay and some online shops, no one wanted them. The secret must have gotten out 🙂
Bottom line is that it's a great lens to shoot with on the M9 though it doesn't focus close (1m) and it can be soft and hazy, especially if you get a not so clean copy. But price wise, it's almost a no-brainer. At $250-$350 for a true German made Leica 50 f/2 lens I would say GO FOR IT.
Here are a few more images that I posted some time ago that some of you may have missed. One thing I notice is that the color is AMAZING with this lens. Sure I enhanced these a bit during the raw conversion, but the lens was able to produce nice colors and contrast, even wide open. This may be one of the best deals going in used Leica lenses! If you want to look for one, e-bay may be best. Even Ken Hansen may have one or two of these laying around as he seems to have loads of used gear sometimes. If you look for one, good luck! If you shoot with one, leave a comment and let me know how you like it!
As always, click images for larger versions!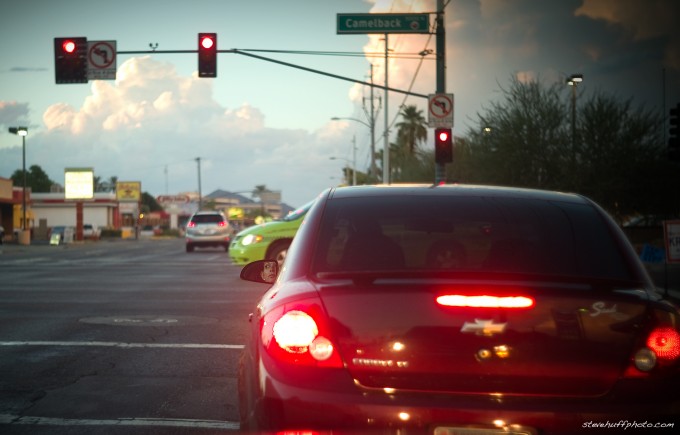 –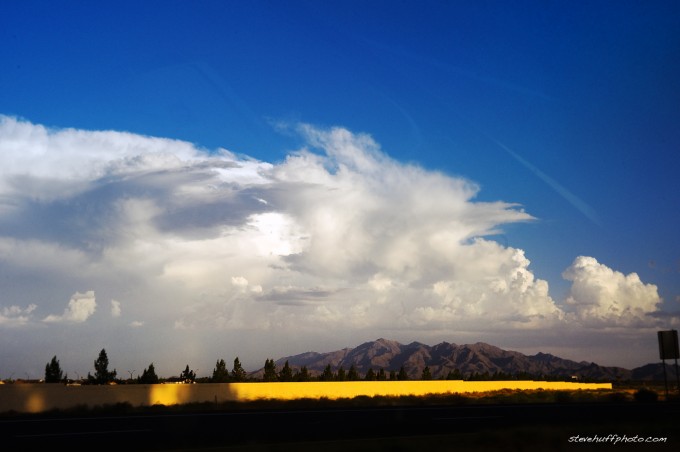 –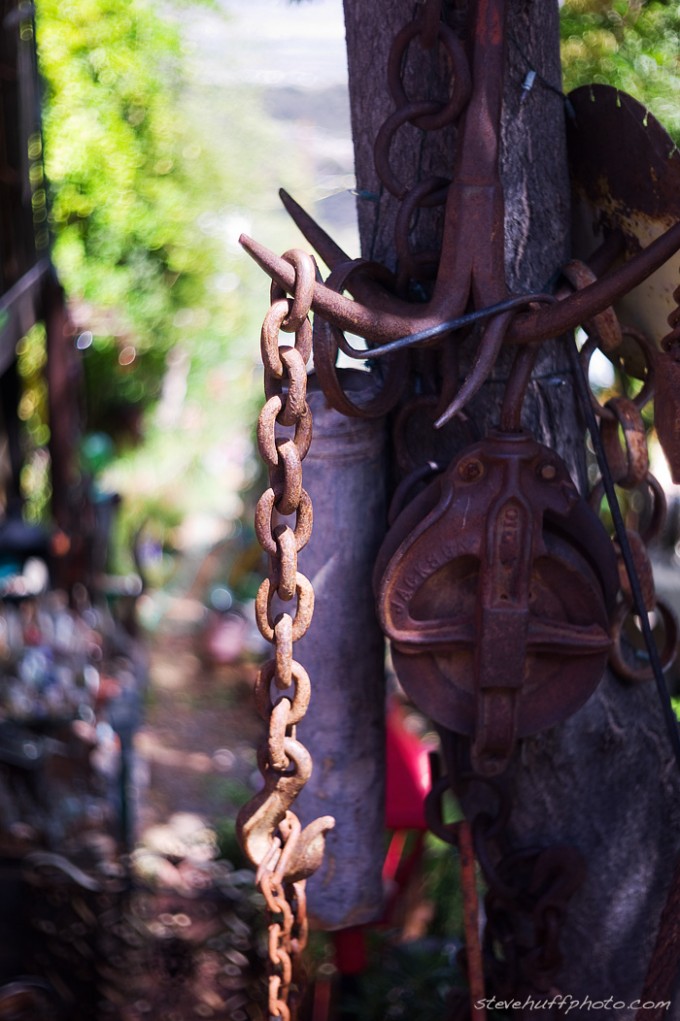 –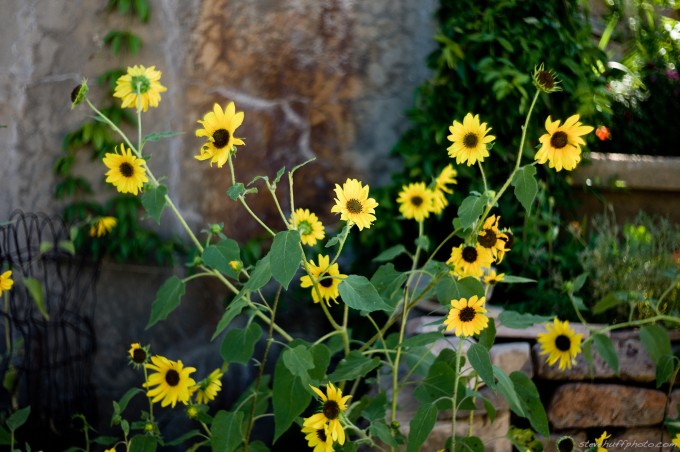 [ad#Adsense Blog Sq Embed Image]