Dear Steve,
First of all I have to mention, that I'm not a professional photographer and I even do not have semi professional gear. Although I love it to take picutures during I'm in foreign countries or in special circumstances. Last year I travelled to Shanghai in China for work issues and one day I took the image with the man on the bicycle I send you with this email. I found it some days ago while I was stumbling through some pictures and memories and was surprised that my camera (please don't laugh because it is a low budget Panasonic DMC-FX8 with limited and rough manual control) was randomly able to shoot such a nice picture. At home I just used a black and white filter for the first image and the second filter I didn't remeber, maybe some sepia.
According to the images: They were taken in the middle of summer at the nanchang road on the west side of Shanghai. The west side is affected by a lot of old buildings especially the road where I took this image. The special thing in this city is that opposites are close together. For example modern things (for instance elevated roads) are combined with old fashioned ones or the poor and rich parts of the city are close together. I think both images are unusual ones for this city because most of the people think of bright lights and a skyline with with great skyscrapers according to Shanghai however they are demonstrating the character of this city I have mentioned before.
Kind regards from Germany, Max
PS: Please excuse my poor English and way of photography. The intention why I send you this email is because I found your site some months ago and really enjoy reading it from time to time. Today I just spontaneously wanted to share these both images with you.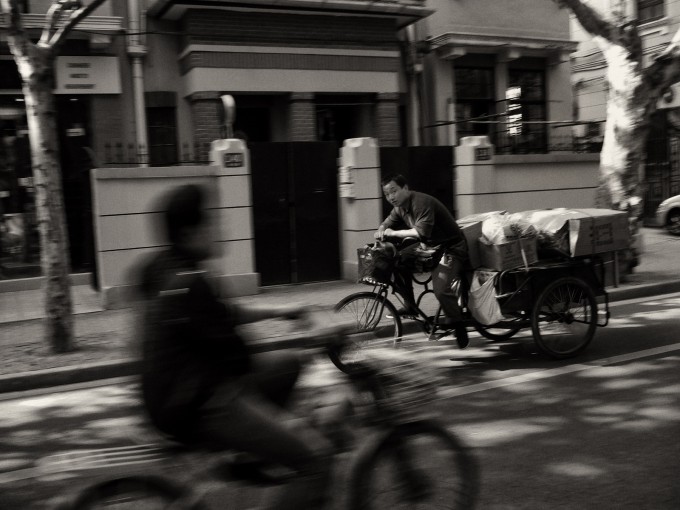 –