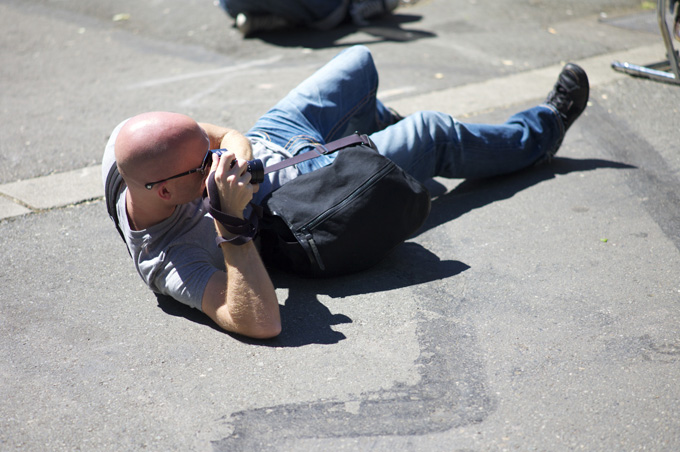 The image above of me was shot by Ed Tan in Seattle. Thanks again Ed!
Site news, Updates, Google +, NEX 5 & 7, E-P3, and a Mish Mosh of Information…
More Workshops Coming…
Happy Tuesday to all! Just wanted to post and say that I have a bunch of stuff in the works and I am finally recovered from my busy month on tour with Seal and then the Seattle Workshop weekend. The workshop was FANTASTIC and I have been getting feedback from the group, which is great to hear. Thanks one more time to everyone who participated in the weekend. Speaking of workshops, I have plans to set up 2-3 more and once again, will add to them with more instruction, more critique and more hands on/visual things like technique, overcoming street shooting fears, etc. Look out for San Francisco, Chicago, Las Vegas, Southern California, and yes…maybe even Paris. These will be the next locations and announcements will come soon. If any of you live in the Las Vegas, Chicago or San Fran area and would like to help out with hosting, guest speaking, etc then e-mail me. Also…with the help of Roger Paperno and Ashwin Rao we may be doing a week long workshop throughout Europe…sort of a "luxury" workshop 🙂 If this happens I will share the amazing details soon.
But here is a question, and feel free to leave a comment with your answer. If you would be interested in participating in a workshop in San Francisco, Chicago, Las Vegas or Southern California then let me know. I will schedule these events around interest. Also, no need to shoot Leica to attend! All cameras and skill levels are welcome, just like they are here at this site!
Just a coulpe of  the e-mails I received in the last two days about Seattle…
"Thanks again for opening up your home to us for the weekend.  It was such a great time, the most fun I've had in a workshop.   Meeting all of the Leica shooters and learning from you guys was worth making the trip up to Seattle.  My studio is open to you guys when you plan a Southern California workshop, so please let me know when you're planning your world tour. – Todd Hatakeyama"
"Steve & Ashwin: Thanks so much for hosting and presenting a superb gig (not quite sure what to call it – a mixture of workshop, meetup and pissup (that's Aussie for good time with beer involved)). I had a great time and picked up many useful tips and tricks. Thanks again. Cheers Peter"
Love that he called it a mixture of a workshop, meetup and pissup! Awesome as that is just what it was 🙂 Lots of passionate photographers who wanted to get out there and shoot with others who are just like them. Here is a page you have to see, Ashwin's post with his have images from the weekend. Enjoy!
–
Social Netoworking Insanity…now join me on Google +
Just when I thought I was all set up with Facebook and Twitter, along comes Google +. So yes, now you can join me on Google + which seems like it will be "the place to hang" really soon and it also appears there is a growing community there already of Leica shooters so be sure and get over there and JOIN ME HERE, add me to your circle! Also, if you haven't already feel free to "Like" me on Facebook! Every "like" helps. All you have to do is go here and press LIKE! It is not a "friend" request, just a like 🙂 Finally my Twitter page is HERE and my YOUTUBE videos can be subscribed to HERE. Oh! How can I forget my RSS feed? See what I mean? All of this Social Networking..INSANITY! Remember the old days before the internet? Hahaha.
–
More Reviews Coming…
So….right now I have a Canon 5D MKII and 50L that I am messing with. My goal was to do a "Crazy Comparison" between it and the M9/Noctilux/Summilux combo. Ive taken a few shots for this but will be heading on a trip next week for 7 days (Going to visit Chicago) where I will get the bulk of the shooting done. Should be interesting. I mentioned in another post or comment that the 5D files seemed more "flat" or "lifeless". Well, upon closer inspection, and with some tweaks it is getting closer 🙂
5D MARK II AND 50 L WIDE OPEN AT 1.2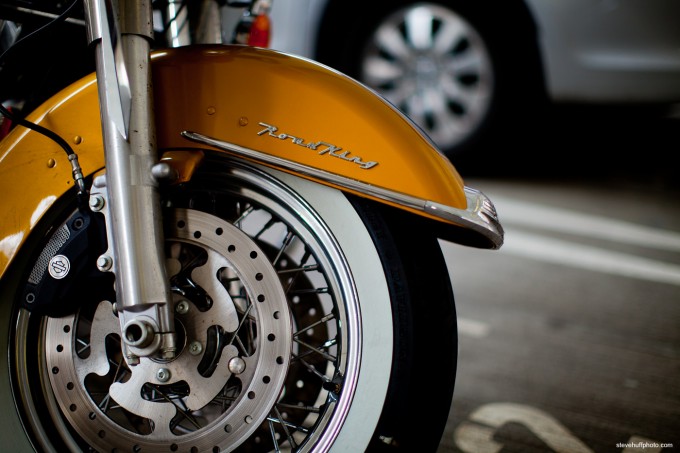 Also, I am going to review the NEW MICRO 4/3 Olympus E-P3 soon and ALSO show a video overview of the new NEX-5 features that were recently added via firmware, especially the focus peaking which in my short experience has been working great. Speaking of the NEX series…what about the supposedly upcoming Sony NEX-7. Did you guys see this one? An EVF included in the body. YES! Looks mighty interesting!
Even more NEX coming soon. I have been shooting with the new SLR Magic 28 2.8 NEX E mount lens and will even be giving this lens away in a contest at the end of this week. Ill be posting my review soon, again, I need more images to evaluate it. Also, you heard it here first…something super delicious is coming soon…something really cool. Damn, thats all I can say 🙂
So the Canon/Leica comparison, the E-P3, the NEX-5 Focus Peaking, and the SLR Magic 28 2.8 all coming REALLY soon! Hoping I can get the new Oly 12 f/2 to test as well. In many ways it looks interesting, and in some not so much so.
So there you go, the latest happenings here at the site and in my home! Haha…be sure to check back a bit later today for a really cool Daily Inspiration! Until then, get out and shoot!
Steve
[ad#Adsense Blog Sq Embed Image]