Sony NEX-C3 vs Olympus E-P3 – JPEG Test
Uggg. I've been sick for the last two days so I have been in my house, huddled up in my blanket and bored out of my mind. Trying to beat whatever this is that is attacking my system. While I sit here at my desk in my Pajamas I decided I would post some snaps I took a few days ago that compared the Sony NEX-C3 and Olympus E-P3 and I will only use JPEG this one. I have heard by many NEX users that the NEX-C3 has better JPEG output than the older NEX-3 and 5 so why not put it up against the camera company that is known for their out of camera JPEG quality, Olympus.
These are just boring snaps and I was not even going to post them as I took them due to my own curiosity. Maybe some of you may find it interesting. I used the 16mm 2.8 on the C3 as it is a 24mm equivalent. The Olympus had the 12mm which is also a 24mm equivalent. Same aperture on all shots, 2.8.
One thing to keep in mind is the NEX-C3 is $599 with the 16m lens. The E-P3 is $1700 with the 12mm lens. Usability of the E-P3 is superior in my opinion but thats a huge price gap. Let's see how they did.
The E-P3 – OOC JPEG. Click image to see the larger size with 100% crop.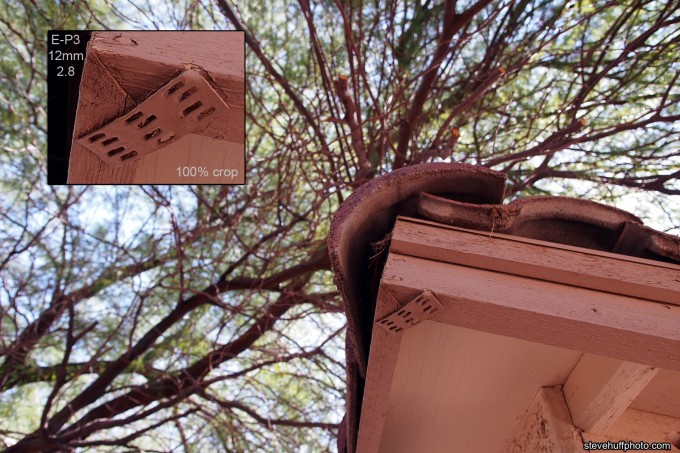 –
NEX-C3 – Again, click for larger. This is right Out of camera, even the odd color shift. The Olympus did not get the color right either, but it was much closer.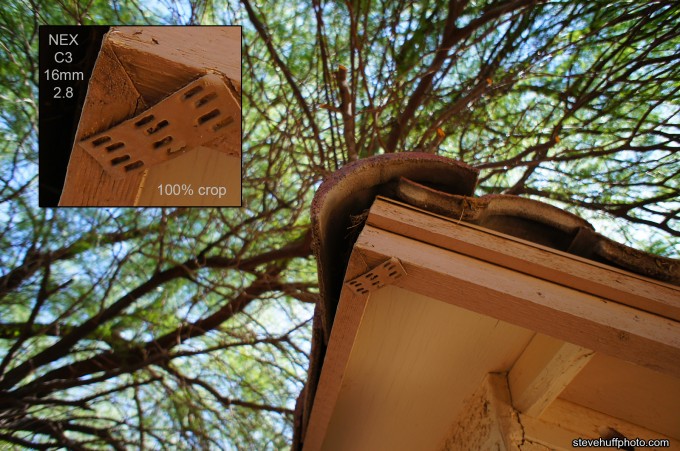 –
Again, OOC JPEG – Click it for larger and 100% crop – 1st – E-P3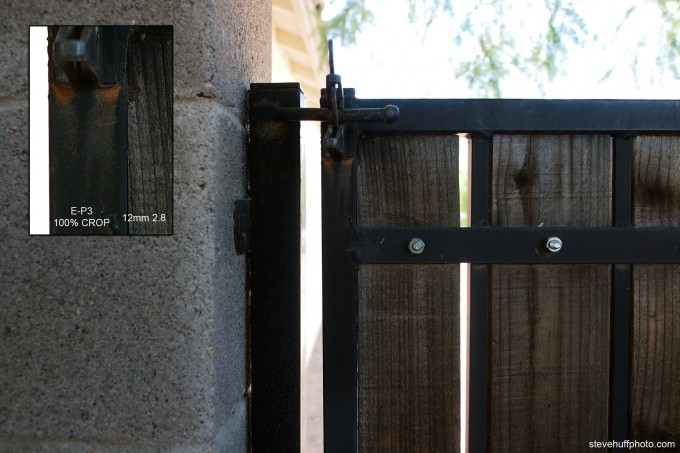 –
Now the NEX-C3. Up close is where the 16mm shows its softness. The 18-55 zoom is sharper than  the 16mm up close.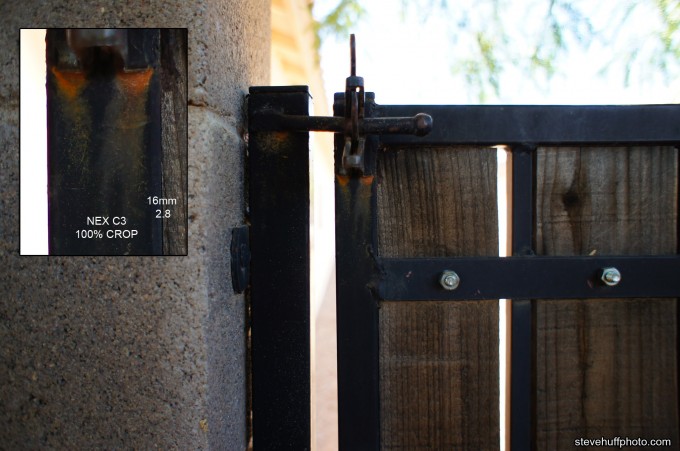 –
E-P3 – no crop this time but do click it for larger view. The color is right on this one…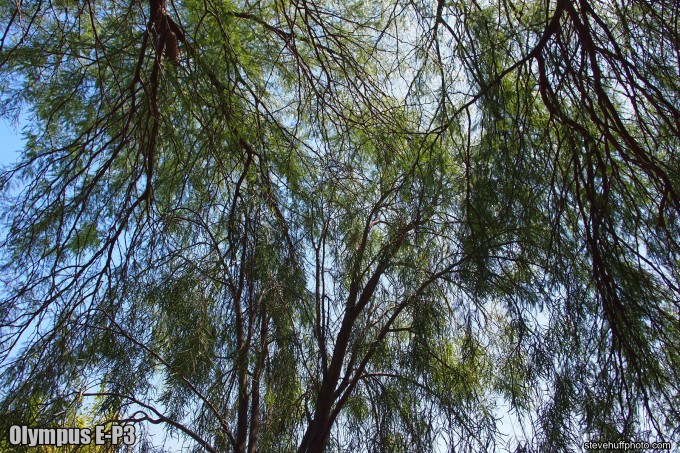 –
The NEX is a bit cooler in its output…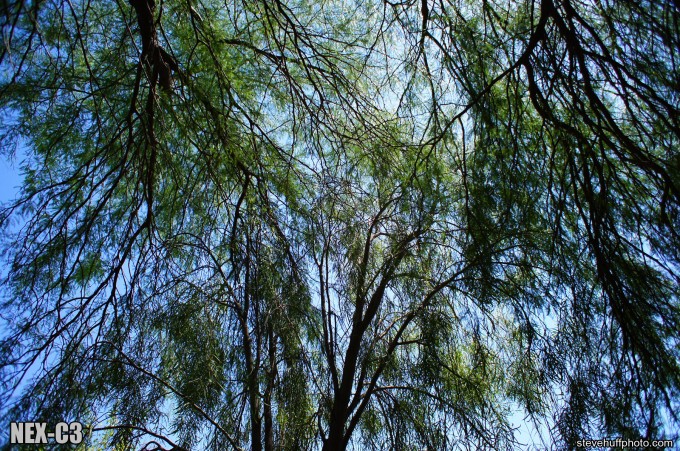 So there you go! Again, this was just a JPEG test. Why bother you may ask? Well, when I was in Las Vegas last week I saw no less than 13 NEX shooters. MOST were moms, tourists, and even a few teens. I'd bet just about anything they are shooting JPEG with their cameras. MANY people who buy these little NEX cameras at best buy are people who are upgrading from a P&S and many have no idea what RAW is. So this is for the JPEG shooters out there. Also, it doesn't really say much as the Sony 16mm lens is mediocre and compared to the Olympus 12mm it falls short. I'm still waiting for Lightroom/Photoshop support for the E-P3 so I can see how the RAW files hold up.
I am happy that Sony is releasing the Zeiss 24 but at the same time, they need MORE high quality lenses for all of us camera crazy "enthusiasts". Olympus is on the right track. Oh, and I should have my 45 1.8 any time now, so that review will be coming soon!
One more thing! There may be some changes to the site in the next week or so. I am working on making some changes so it may look different over the next few days as I test out different things and features. Ok, now I am off to drink down my NyQuil and get some more rest. Until next time!
[ad#Adsense Blog Sq Embed Image]