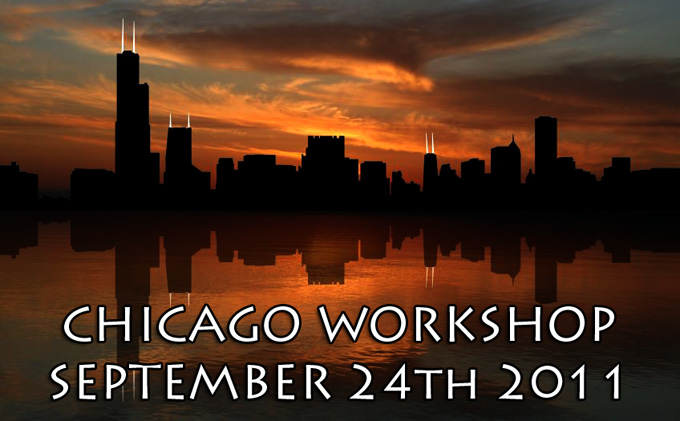 –
ALMOST SOLD OUT! ONE SEAT LEFT FOR SEPTEMBER 24th IN CHICAGO!
Ok everyone! Chicago is coming up soon and in just over a week we will all be converging in the heart of the city for some photo talk, some instruction and some great photo taking opportunities. Just wanted to announce a reminder as there is one seat left for this event, so fi you want to get in on it EMAIL ME HERE! (stevehuff1@me.com) It would be a pleasure to see ANY of you there!
THE DATE: Saturday September 24th 2011 – Mark your calendar!
THE PLACE: Right smack dab in the middle of downtown, Magnificent Mile, Millennium Park and more! RAIN OR SHINE!
THE AGENDA: Two guest speakers, three presentations (one from myself as well), street shooting tips, overcoming fears, travel photography and more. GREAT FOOD. Street Shooting, editing, critiques and a visit to Chicago's OLDEST camera shop, Central Camera. ONE FULL JAMMED PACKED DAY ONLY! Just added a prize Give Away to one random attendee who will walk away with a classic Leica Digilux 1 and Leica Leather case! Leica Digital Nostalgia!
THE COST: $300, full DELUXE Chicago lunch at world famous Pizzeria Due included as well as coffee and snacks for breakfast – 15 people maximum, credit cards accepted. If you want to attend buy quick to avoid missing out! Date is approaching quickly! E-mail me if interested STEVEHUFF1@MAC.COM
UPDATE – I will have the new Pentax Q and lenses on hand for anyone interested in checking out this new TINY camera system. WIll also world premiere a new AMAZING case system for the Leica M9 that must be seen to believe.  
ONE SPOT LEFT! See the map below to find out where we will be walking and taking photos throughout the day!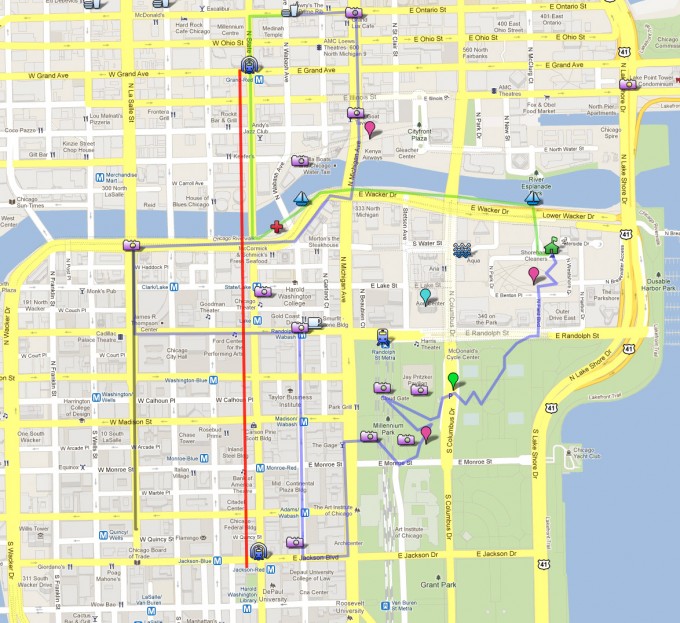 –
Mr Bradley Graupner will be our host in the heart of the city. We will have a super cool room all day with comfy seats and couches and an HD big screen for presentations. There will be two guest speakers with a possible surprise 3rd speaker. I will also give a short presentation and for those interested I will show how I process Leica M9 RAW files to go from drab to POW! There will be a variety of cameras and shooters at this event. Leica, Olympus, Ricoh…no camera too big or too small.
There will even be a film darkroom available for those who want to process their film on location so shooting film is welcome!
–
THE UPDATED AGENDA FOR THE DAY (May be additions and slight changes as we get closer)
8:00AM – We all meet at Intelligentsia Coffee – World famous coffee/espresso. Normal Coffee and breakfast snacks on me!
9:00Am-9:30AM – Head to view/photograph the boats and bridges – ALL bridges come up at this time and is a cool sight to photograph. 
9:30 – Head to base camp
10:00 AM- 11:30AM – Guest Speakers/Presentations
There will be TWO goes speakers at this event. Stuart Sipahilgil and Steven Blewett. A possible third surprise guest may be there as well!
Stuart Sipahigil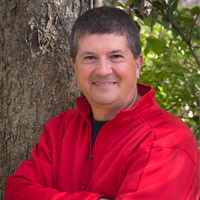 Stuart Sipahigil is an award-winning photographer, author and teacher. He is a staff photographer for Outside Source Design, a multimedia design agency in Indianapolis, Indiana, working for such clients as Eli Lilly & Company, The American Diabetes Association, and others. In addition, he's the author of Close to Home: Finding Great Photographs in Your own Back Yard (available at http://craftandvision.com). Stuart also teaches photography and post-processing classes at the Cornerstone Center for the Arts in Muncie, Indiana. He posts his thoughts on photography at his blog, http://www.thelightwithout.com.
–
and some inspiration from Steven Blewett on Travel Photography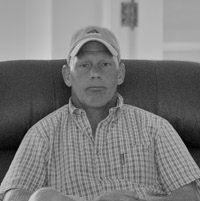 My traveling has taken me to many places over the years for business. I work for a Construction Co. and Document Construction Projects as well as Supervise. I have been in photography since High School but didn't start seriously Shooting Travel Photography until 10yrs ago. The Camera didn't get into my hands until I realized how much I was missing.  A point and shoot or a disposable camera works. But to find how to capture the places I have been to in a way that captures the whole essence of what those places mean to me and covey that to others. In other words… To share. That is what drives me for others to see the way I see through my Photographs.
It's more than pushing a button it is a Passion. A Passion that I hope to share with you.
–
and a slideshow presentation by your yours truly about shooting on the street and why you should not  fear it!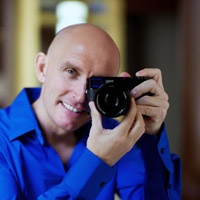 –
11:30 – 1:30PM – Street shooting at Millennium Park and all of downtown. Me and one of the guests will be on hand for questions and instruction. An assignment will be given to each of you and we will critique these assignments at the end of the day!
1:30 PM SHARP – Lunch at world famous Pizzaria Due – This is the BEST Pizza ever. We will all have Pizza and drinks, again, on me! We may not be able to get into Due with the large group so we may have the pizza brought back to the space, which is plenty large enough for us all to have lunch. 
3:00 – 3:45 -Visit Chicagos oldest Camera shop and oldest Leica dealer, Central Camera!
3:45 – 5:30 – More shooting time and one on one time. We will venture deeper into the city….
5:30 – 7:00 – Editing back at the location with final critique and your best three shots of the day shown on the big screen. Shots will then be posted on this site for all to see. 
PRIZE GIVEAWAY!
7PM and on.. Optional night out at a local pub or bar for some beers (NOT on me!) for whoever wants to go!
There are MANY hotels in the area and if you stay an extra day or two I may hang around an extra day or two as well to see the sights. Things like Navy Pier, The Lincoln Park Zoo, The Art Institute, and all of the historic architecture throughout the city. The street life in Chicago is amazing! I will be staying at the Palmer House hotel downtown.
HOW TO SIGN UP FOR THIS EVENT!
Easy! I can accept credit cards through google checkout. If you want to sign up just send me an email at stevehuff1@mac.com. I will then email you an invoice from google that you simply click on and pay. About 1 week before  the event you will receive an e-mail with instructions, what to bring, where to go, etc. Again, this page will be updated as guest speakers are confirmed and more details are released! $300 for the entire days events with lunch included!