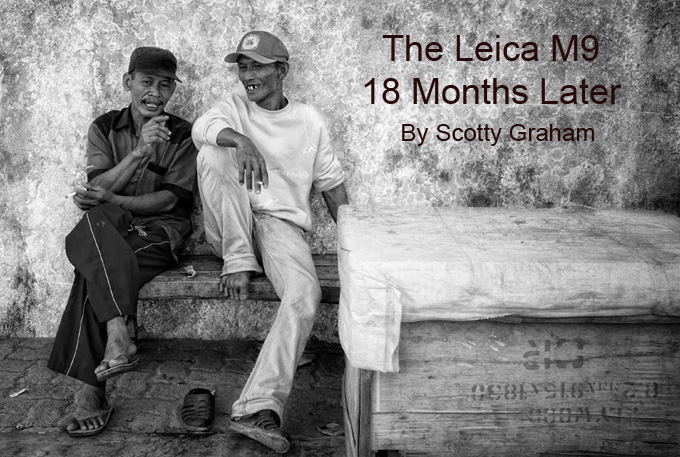 The Leica M9 – 16 Months Later…
By Scott Graham
I wrote an article for Steve's site soon after I bought my M9 14 months ago (you can see that article HERE). Here is a "follow-up" to that article after taking nearly 15,000 photos with this camera.
Buying the M9 was probably one of the most difficult purchasing decisions I have ever made. I actually put more thought, and did more research when purchasing this camera than I did when I bought my car. My research led me to Steve Huff, and I guess I have Steve to thank (or blame) for my ultimate decision to sell all of my Nikon equipment and go for the M9. I am sure many of you reading this article are going through the same decision making process I went through, and are still sitting there on the edge of some abyss trying to decide whether or not to jump. I cannot guarantee my update will convince you one way or the other, but I can give you some (as Steve would call it), "Real World Advice".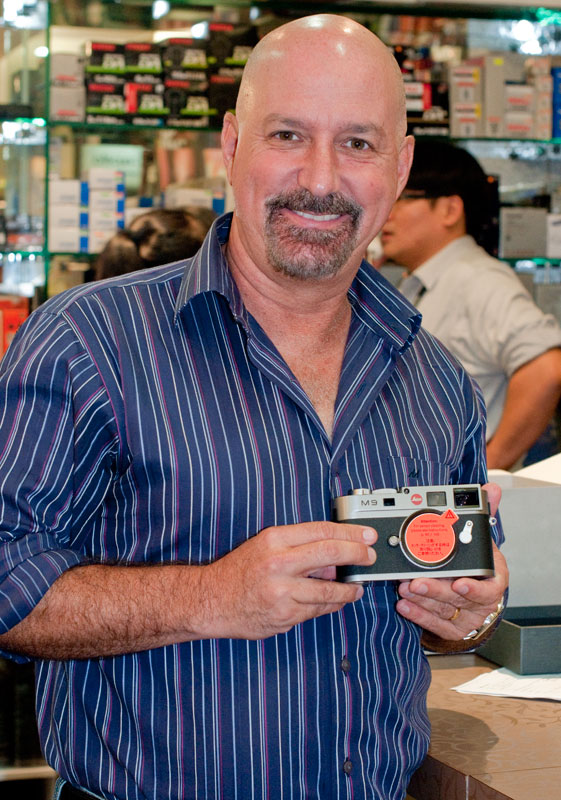 If you are looking for a detailed review of this camera, stop reading now. I am not a technical person, and I am not a pixel peeper. Like Steve, I will not give you graphs, charts or tables or a bunch of tight crops of DNG files to compare. There are plenty of sites that can provide that kind of stuff for you. Instead, I want to give you some information that I myself searched for when trying to decide whether or not to purchase this VERY expensive camera…more of the "practical" stuff.
WARNING: This article contains some HDR images and images enhanced with Photoshop. If you don't like HDR or you don't like Photoshop, that is cool, but I don't need to hear about it. I am not here to debate the merits or faults of HDR or Photoshop. However, I would love to write another guest article on that subject as I do have strong opinions on the subject. I am not the stereotypical Leica shooter. Although I like black n white, I am not big on it. I love colors…big vibrant colors that pop off the page. If you are looking for that "Leica Look", you probably won't see it in my photos. I am not a street shooter, nor a photojournalist. The images in this article are some from this past year, and are only included to add some color to the article. My previous article was about switching from my Nikon DSLR to the Leica M9. I am not using the photos in this article to say, "Hey, look how much better my photos are with my Leica than my DSLR"…far from it. The photos from a Leica are no better than photos from any other camera. Each and every photo you see in this article could just as easily been taken with my iphone or any other camera. I hope you like my style, but if you don't, please don't tell me to change mine to be more like yours. Thanks in advance.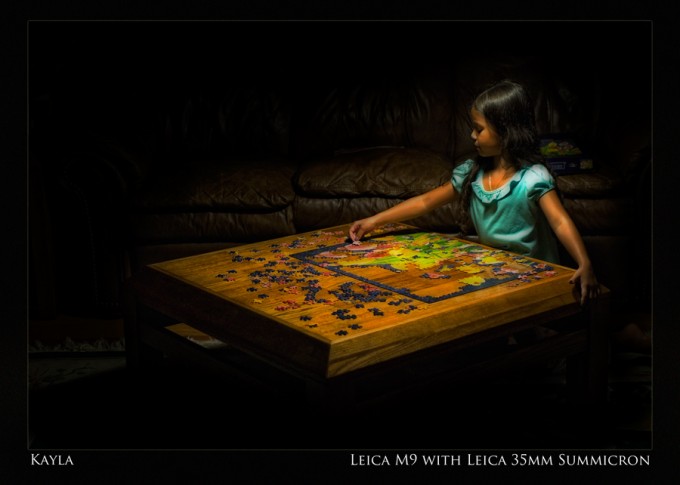 –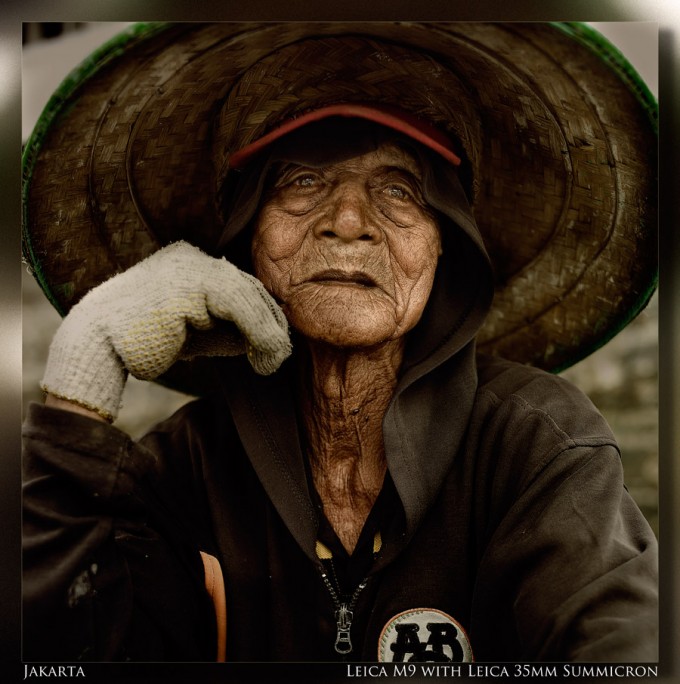 Size DOES Matter
I was reading some recent comments on Steve's blog, and one reader had commented how he was sick of hearing yet another story of a photographer tossing his heavy DSLR gear for the smaller Leica. It really has become cliché…however, after using this camera for the past 16 months, there is a huge difference in what I carry now compared to my DSLR days. I do A LOT of traveling. It takes me 5 minutes to pack my Leica gear for a trip, and it all fits in a fanny pack. When I arrive in a foreign city ready for a photowalk, I have my Leica around my neck with the 35mm Summicron attached, and the 18mm Super Elmar and an extra battery in a small pouch on my belt…and that's it. Talk about freedom. It is fantastic. I can now go into a restaurant for lunch, and can easily put the camera on the table beside me. Compared to my old days of carrying a large camera bag with my Nikon, the three pro lenses (14-24, 24-70, and 70-200), and a heavy tripod (my tripod now weighs half as less if not more), I can tell you for sure that size IS a factor, and was one of the reasons I had (contributing to the cliché) for getting the Leica.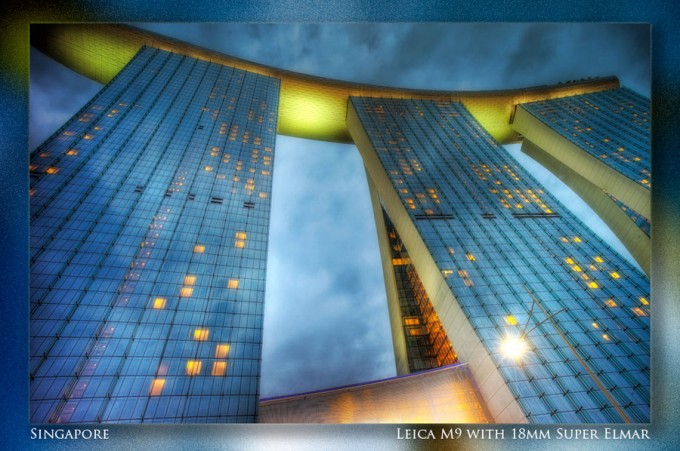 –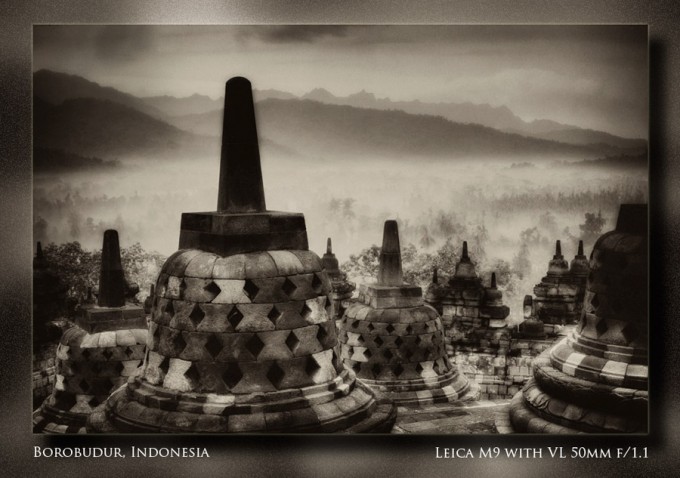 Having said this, if size is your only issue, then spending big bucks for the Leica is not a good idea. It is still a fairly heavy camera. It is small, but it is built like a tank and is as dense as one. Nikon's new D5000 and D5100, as an alternative, are small and light. Strap on Nikon's smallish 18-300mm lens, and you will have an excellent, versatile camera that is not a huge lug to carry around, and you can capture most anything you want with that lens (which is actually an excellent lens). I bring this up because I was out shooting here in Jakarta with my buddy who had this exact set-up…he walked away with some great shots, and was no more burdened with his setup as I was with my Leica…So much for the "Heavy DSLR argument"…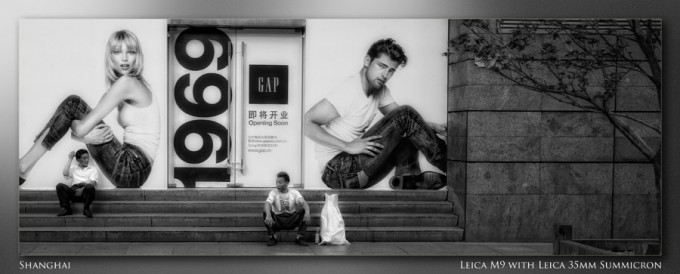 –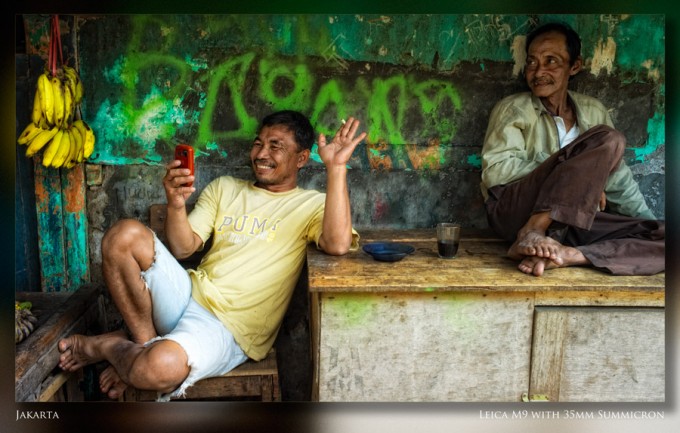 Size, on the other hand, was not the only issue for me. I wanted a full frame camera with a large sensor, and a camera that could mount the world's finest optics. I wanted robust files that I could blow up poster size for my massive 44 – inch printer. What other camera besides the Leica can offer small size AND full frame AND mount the finest optics out there AND have gorgeous files that can be printed two meters wide?? None that I know of…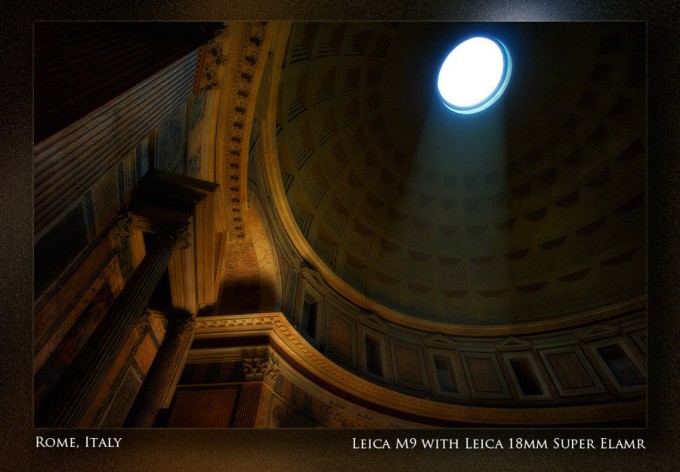 –
AM I A BETTER PHOTOGRAPHER NOW THAT I USE A LEICA?
Hell no. For those out there that say a Leica will improve your photography, don't believe them. It is much more difficult shooting a Leica or a rangefinder. It was a huge learning curve for me. You have to THINK, you have to know what the hell you are doing. You have to be skilled. I take no better photos with my Leica than I did with my Nikon. It is true that you see things differently with a Leica in hand. You have to see things differently because you are using a fixed focal length. DSLR shooters, believe it or not, also use fixed focal lengths. Their transition to the Leica is easier than those, like me, who grew up with zoom lenses. I used to "see" in the 90 – 200mm range (my most used lens with my Nikon was the 70-200mm lens). I would compose most of my photos with my Nikon in this range. I now "see" differently…I now "see" in the 50mm and wider realm. This small change does affect my style of shooting, but in no way am I "better" because I shoot with a Leica.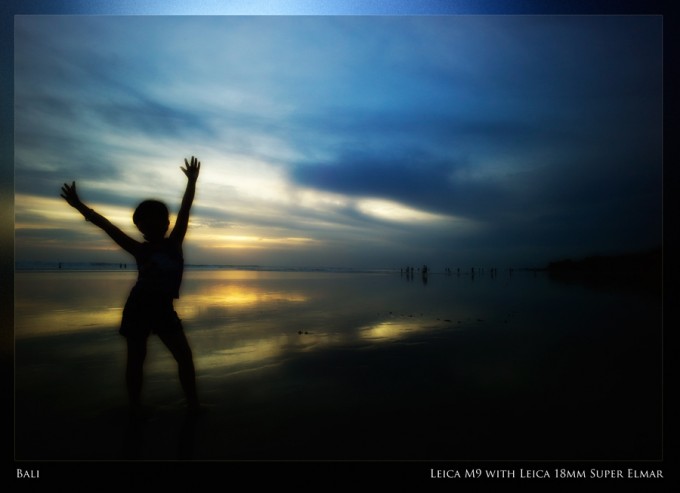 –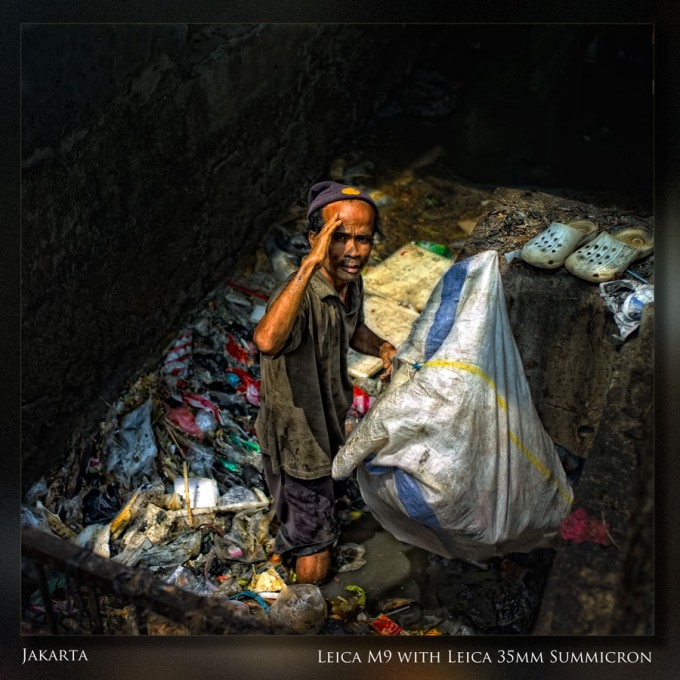 –
HOW ABOUT THE "FUN" FACTOR?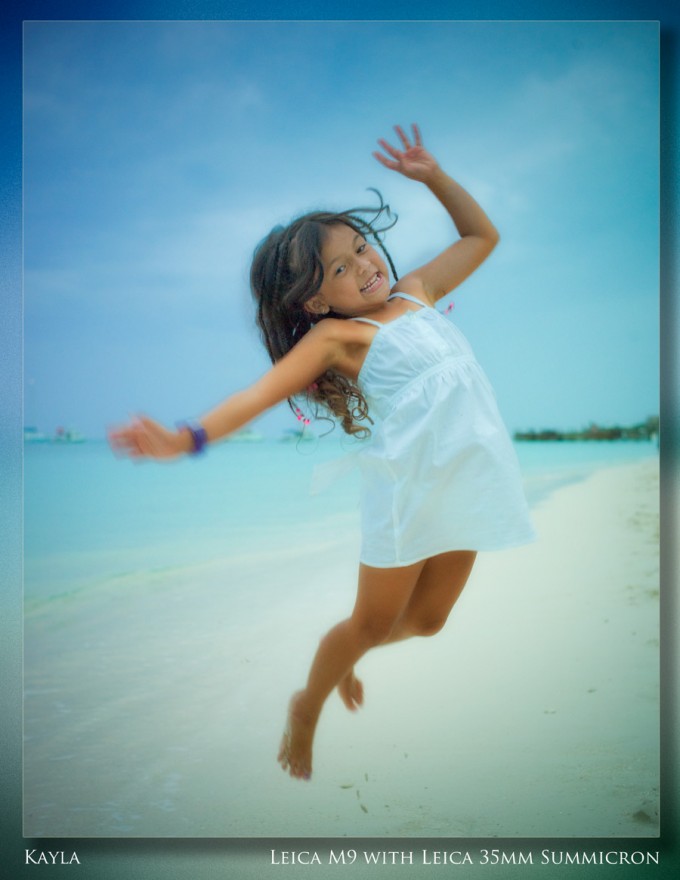 –
This is huge. This is what Steve writes about when he talks about the Leica. Is it worth the money? Alone, no…but it sure makes you feel good about your purchase and helps with any "buyer's remorse".
The Leica is FUN to shoot. I don't think I could say that about any of the other cameras I have used, and I am a camera addict. It is challenging, and I like a challenge. The simplicity of the camera makes it a pleasure to use. I get a feeling of excitement when I see my Leica on the table and I pick it up to go out shooting…hard to explain, really. I guess it is one of those things you just have to experience for yourself. Believe me, it is fun, and different from shooting other cameras. I just can't wait to get back out there with my Leica…I didn't have that feeling with other cameras, and can't really put my finger on the exact reason that is.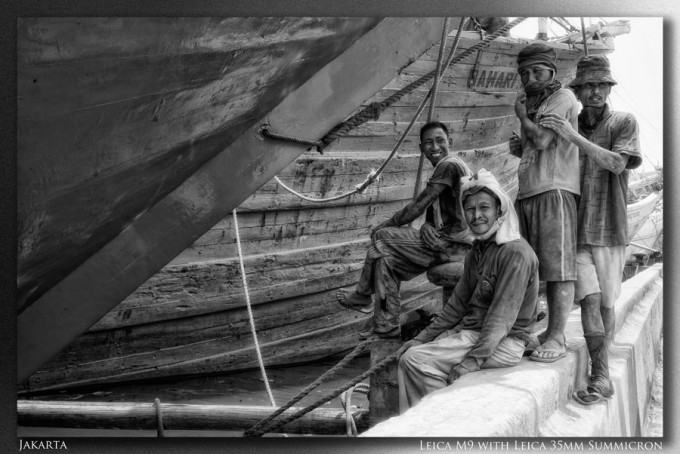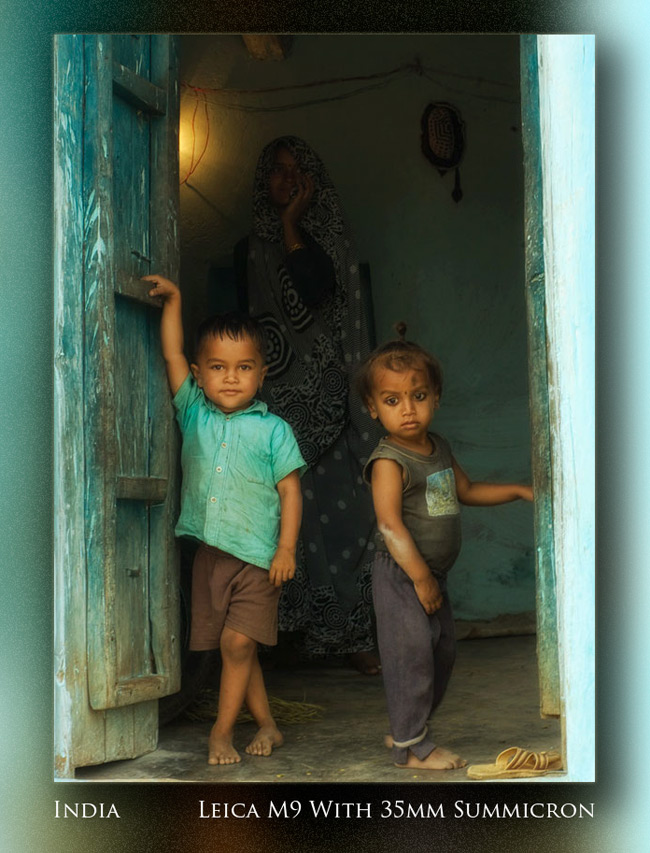 –
The other thing about the Leica is that it is cool. My students always say, "your camera is so Retro, Mr. Graham". Hardly anyone else is shooting one. On my trip to Italy a year ago, I think I saw only one other Leica. The feeling of taking photos with the same style camera as the past legends is pretty cool. When you do meet someone else with a Leica, there is an instant bonding, even with those you have only met on the internet (Steve and Ashwin to mention two). I own a '66 VW Bug here in Jakarta, and when I see another VW Bug, there is that same kind of instant bonding with the driver. Owning a Leica is unique, and you become a part of the "club", and that's something a Nikon or Canon user really doesn't experience or least not at the same level.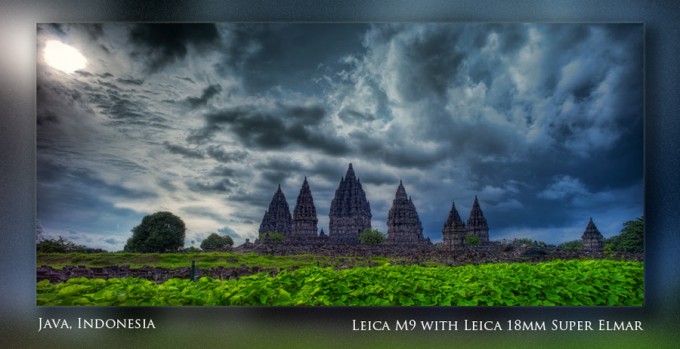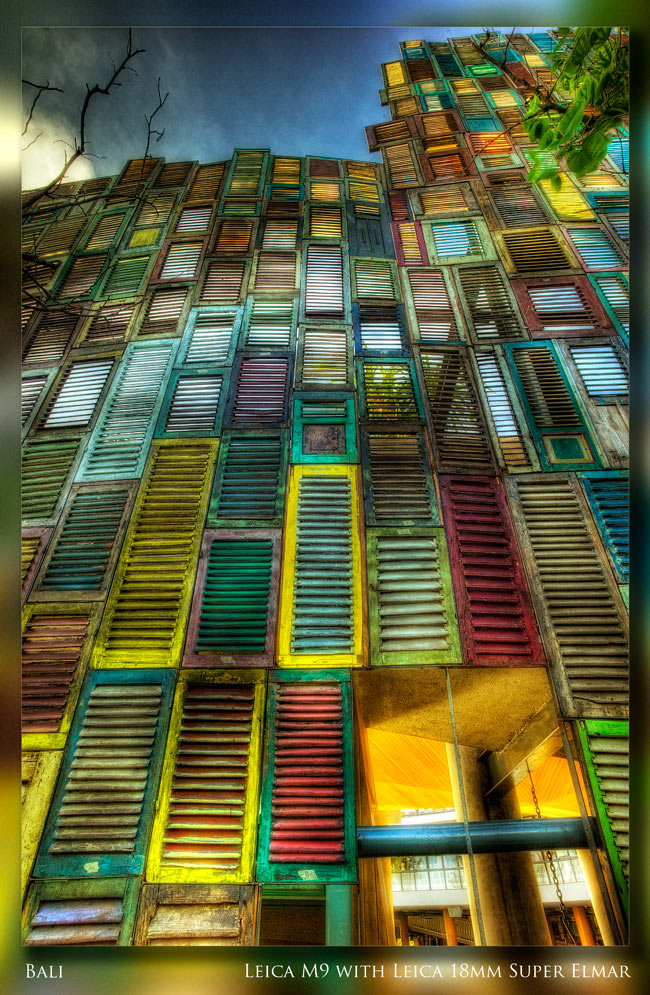 [ad#Adsense Blog Sq Embed Image]
DO I MISS MY NIKON?
Yes, I do sometimes. I miss my large screen on the back of the Nikon, and its lightning fast recording to the CF card. I miss those 8 shots per second, and up to nine bracketed shots for an HDR sequence. I miss the battery life I had with my Nikon. I miss the ability to take video between taking photos.
The other thing I miss with my Nikon is the ability to focus really close-up. With the Leica, I need to be a meter away, and that is frustrating at times.
Yes, I miss the high ISO capabilities of my Nikon. However, I have adjusted. When you think back to the film days, how often did you buy film faster than 800? I dare say, not often. I find the Leica does extremely well up to 1600…I rarely need an ISO beyond that…so ISO is really not an issue for me.
These things I miss are not things that would force me to sell my Leica, or regret getting rid of my Nikon. They are only minor things to me. I rarely need to shoot at 8 shots per second, and rarely would I need more than 5-bracketed shots for an HDR. The screen on the back of the Leica is adequate (but should be a hell of lot better for such an expensive camera). The writing speed IS an issue for me (seems like forever) as well as the battery life, but I am not going to sell my Leica because of that.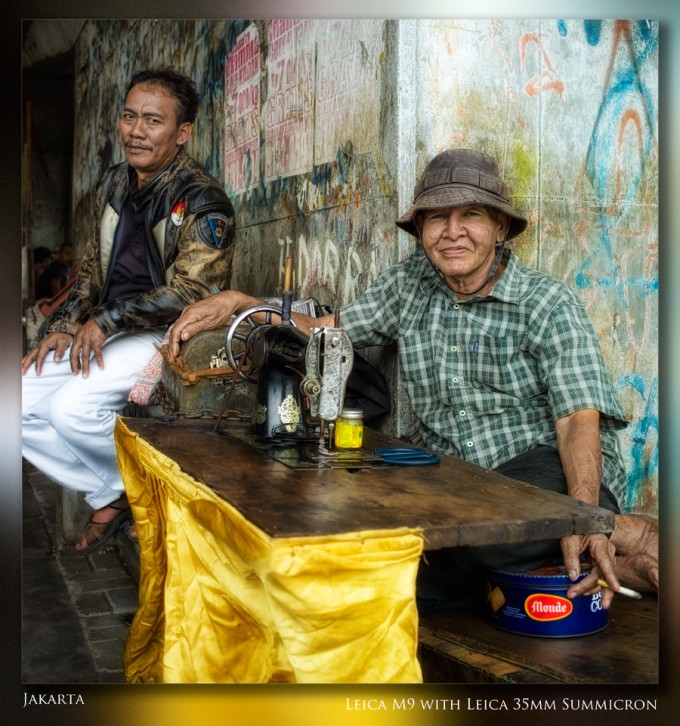 –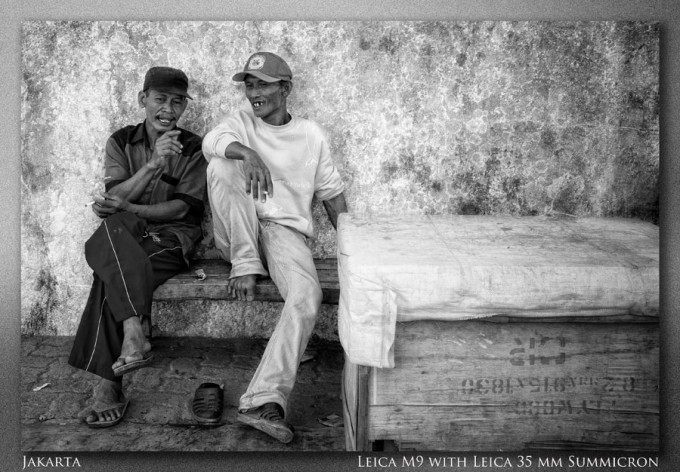 –
WIDE ANGLE SHOOTING
Now this is where the Leica absolutely rocks!! It is probably the Leica optics that make it rock, but I just LOVE this camera for wide-angle! First off, my 18mm Super Elmar's size and weight compared to the Nikon's 14-24mm "beast" is something to consider. The files are sharp from edge to edge… No more needs to be said. For wide angle shooting, I can't see how you could go wrong with the Leica M9.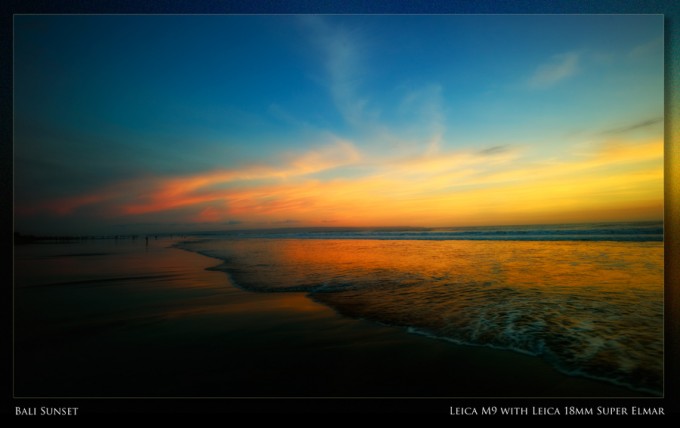 –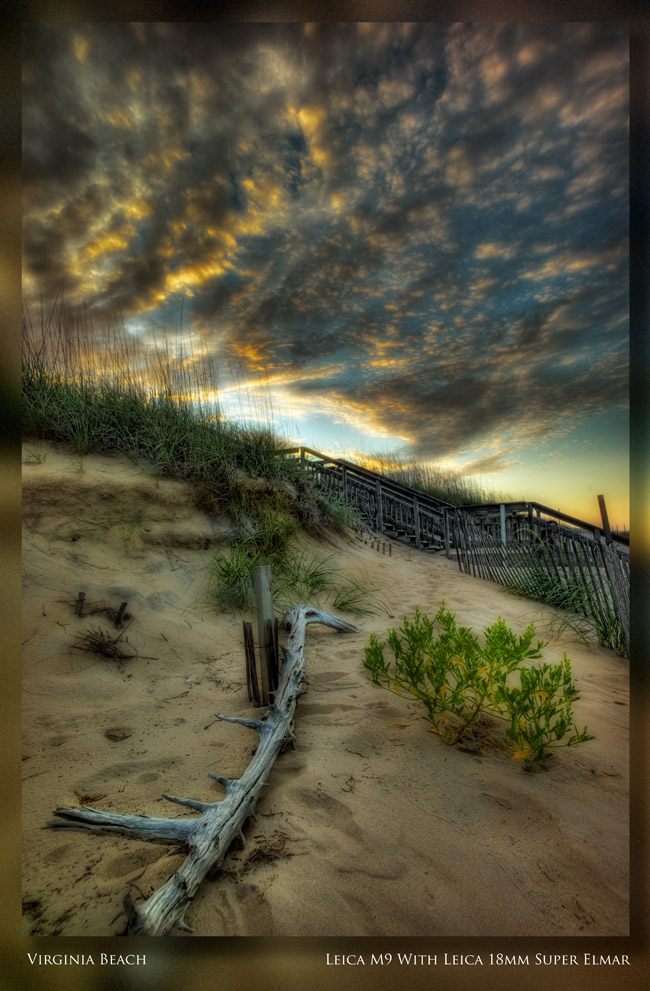 –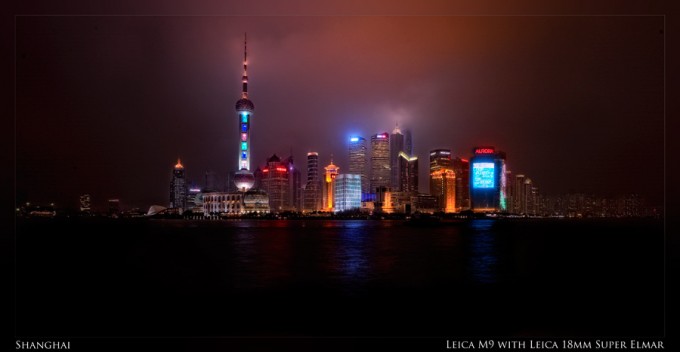 –
–
WHAT'S NEXT?
My true passion is Underwater Photography. My first professional camera was an underwater camera, and it is what sparked the fire in me for photography. After 4000+ dives, it is underwater photography that keeps my interest in diving alive. What I really want to do is take my M9 underwater. I shoot mostly wide-angle underwater, and I think the M9 would make a wonderful underwater camera (for wide angle). To all you mechanical engineers out there, how about it? Want to partner with me in developing a nice underwater housing for the M9 that we could all afford? I know of only one housing ever made (for the M8), but it is incredibly expensive. It may not be practical to take an M9 underwater, but it sure would be cool to give it a try…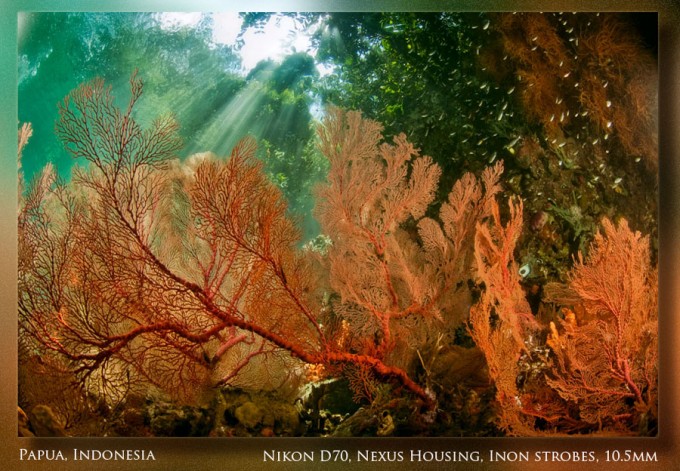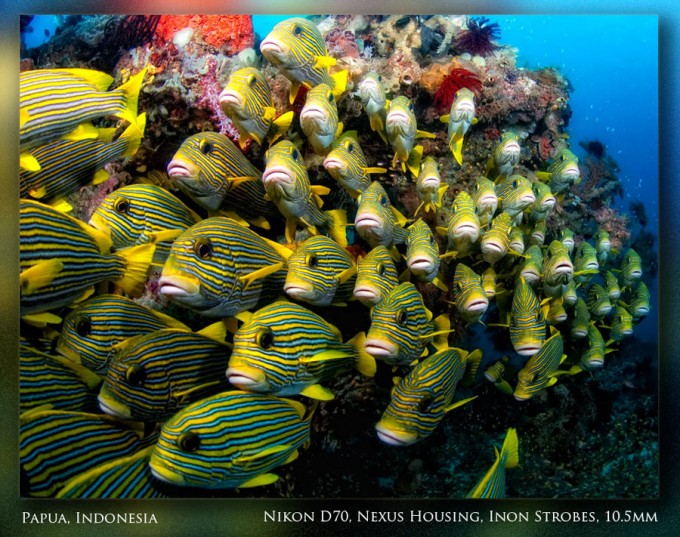 –
MY GENERAL FEELINGS ABOUT THE LEICA M9
I do think the Leica is too expensive for what you get. But, it is what it is, and there is no other camera like it on the market. The Nikon D3X is also an 8,000-dollar camera, and you get more for your buck with the D3X. I considered the D3X, but ultimately it was the size factor and the Leica optics that tipped the scale for me towards Leica. I wonder if the Leica were to cost 4,000 dollars or even $5,000, would more people buy one? The D3 would probably be the closest competitor, but it is a big camera too, and is only 12MP vs 18MP from the Leica. The cost is the huge decision factor for most all of us, and is what stops most in our tracks. It is A HUGE amount of money to fork out for a camera.
The way I look at it, and it is the way I rationalized the money, you only live once. Photography is what I do, what I love. Might as well get what you feel is the best, and have fun with it before you leave this life. It's only money…
I get asked all the time…"Scotty, how's that $12,000 dollar camera working for ya?"
I am happy, very happy. Once I was able to get my bank account back to a fairly healthy state, even happier. Who was it that said, "The best camera is the one you have with you"? This is the camera I have. I don't have another camera… this is it. I made the decision to sell all my other stuff to have this camera. I have to live with it, use it to the best of my ability, have fun with it, and get out there and shoot. It is a great camera, no doubt. Are there other cameras that are better? Maybe, but I don't have one nor want one. Knowing that I have the top optics strapped to my camera, its small and easy to carry, and that the files I work with are amongst the finest available is enough for me. I am no longer searching for the next model of camera that comes out every six months. This is a camera that could possibly be my last camera, and I can live with its limitations.
If you are still on the edge of a decision, good luck. I have never met a photographer that didn't enjoy life and all it has to offer. Whatever you choose, you will still be ahead of the rest because you are a photographer.
Fun is the name of the game.
Here are a few more photos from the past 14 months…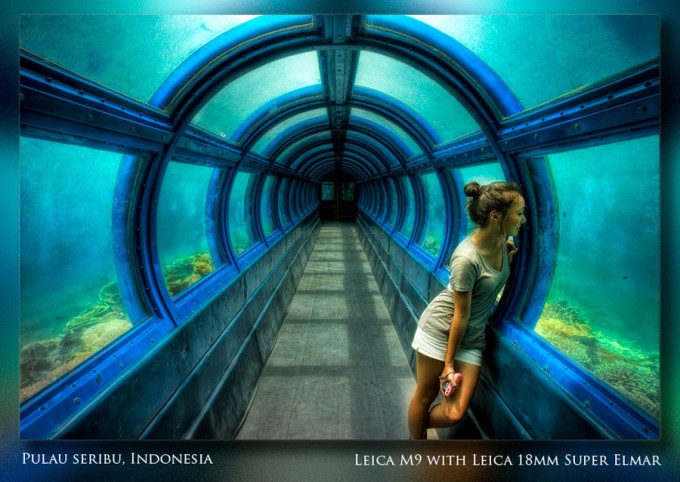 –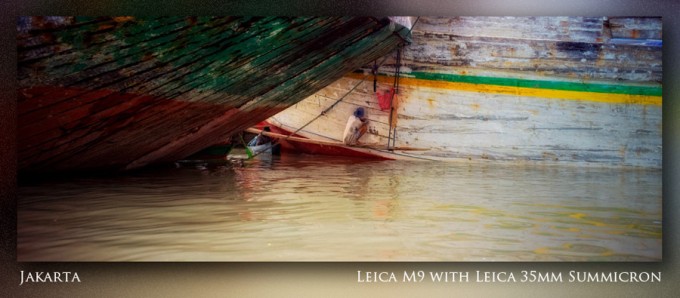 –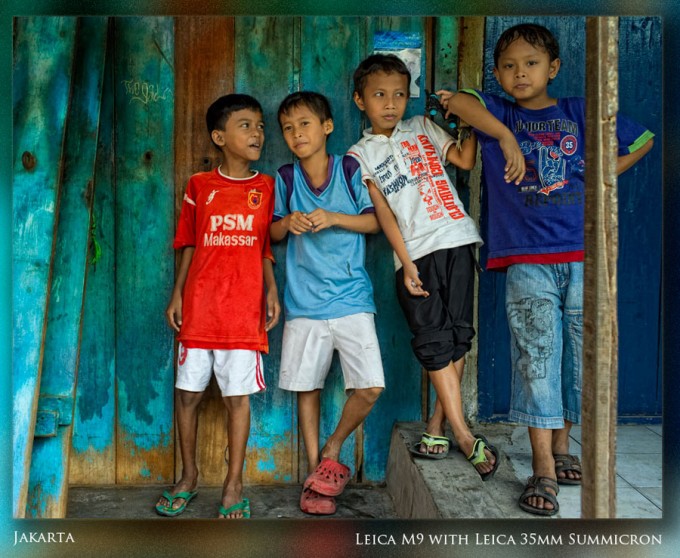 –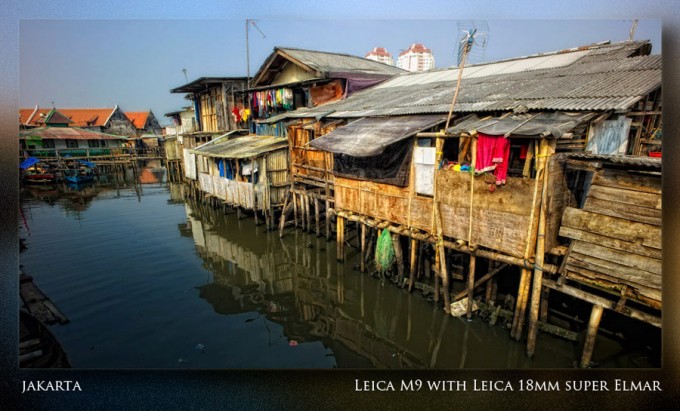 –
–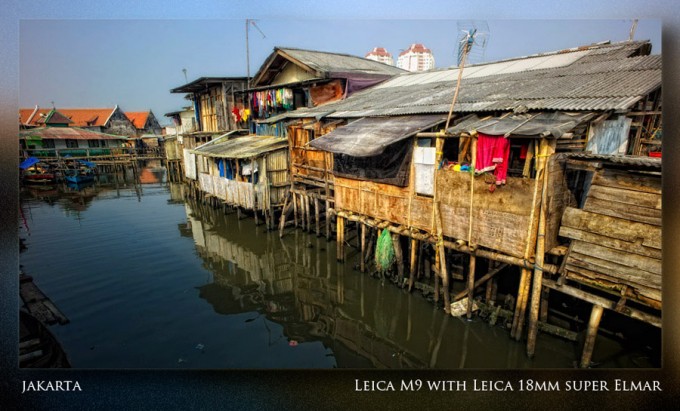 –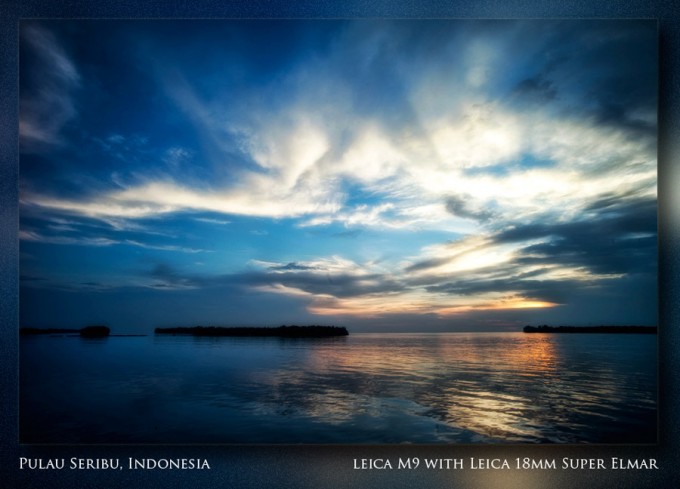 – 
Scotty Graham is a high school photography teacher at Jakarta International School. You can see more of his work via his photo websites:
http://www.scottygraham.blogspot.com  
http://www.pbase.com/scottygraham
or follow Scotty on Google Plus at +Scotty Graham
Feel free to email Scotty if you have any specific questions or comments you don't want to share publicly on this site at scottygraham1@gmail.com
–
The Leica M9 is available at B&H Photo, Ken Hansen and Dale Photo.