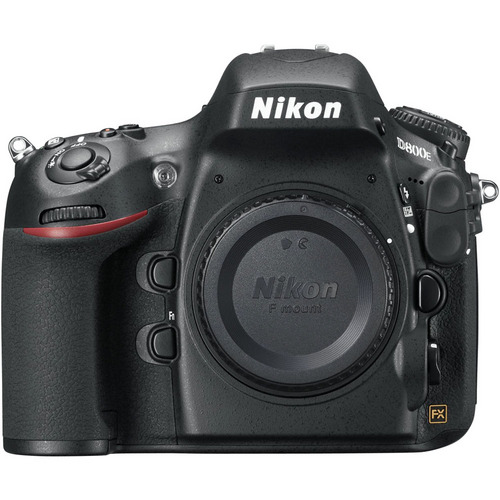 Pre-Order the new cameras! Nikon D800E, Fuji X-Pro 1, Canon G1x, Pentax K-01
The new Nikon D800E
WOW, Nikon has created something special in the newly announced D800E. The new D800E is a full frame 36 megapixel monster without an AA filter! What does this mean? This means the file quality will be insanely sharp and detailed. The Leica M9 does not have an AA filter but most cameras and DSLR's DO. This Nikon D800E is smaller than a D700 but seemingly packs a crazy punch of IQ, speed, and video capability. My money is on the D800E to be the best DSLR release of 2012. B&H is already taking pre-orders so if you have been waiting for this one, a pre-order now will get you your camera sooner 🙂 I would take this over a Nikon D4 and you can already pre-order the Nikon D800E HERE at B&H Photo.
The Fuji X-Pro-1
The new Fuji is one of the hottest cameras of this year. The buzz has been intense, much like last years X100. I am excited about this one but am trying to not get too excited because if it is as quirky as the X100, then I will probably tire of it fast. The X-Pro 1 needs fast AF, amazing IQ and colors and good lenses to succeed. I think it will have all of that but we have to wait and see. I have my body and lenses pre-ordered already but if you didn't get yours yet, you can still get in HERE. The lenses are also available – The 18mm f/2 – The 35 f/1.4 – The 60 F/2.4 MACRO. Fuji is pushing this as a Pro system, so I have high hopes! If it falls flat, it will be going back. 🙂
[ad#Adsense Blog Sq Embed Image]
THE CANON G1-X
This one has been a mixed bag. Lots of the readers here have said they have no interest in this one while others say it is their perfect take along solution. With it's larger sensor the G1-x has matured over the G12 with some great updates. But is the lens too slow? I think the camera will be good but there is so much competition it is hard to say. At $799 it is priced along the same lines as the Nikon V1 or Olympus E-P3, which I would take over the Canon. But thats  just me 🙂 The Canon IMO needs a faster lens and better VF solution for me to choose it over some of the competition. Still, it is also available for pre-order!
The Pentax K-01
This 16MP APS-C sized sensor camera is one ugly piece of gear but beauty is in the eye of the beholder 🙂 This camera may look funky, but my guess is that it will provide quality output. I just hope it has the speed and accuracy to go along with that IQ otherwise this may be dead in the water. Video specs look great, colors are available and for those who want a Tonka Toy like look and feel, this could be YOUR camera 🙂 You can pre-order the camera at B&H Photo in any color! Black – Yellow – Silver
The Olympus OM-D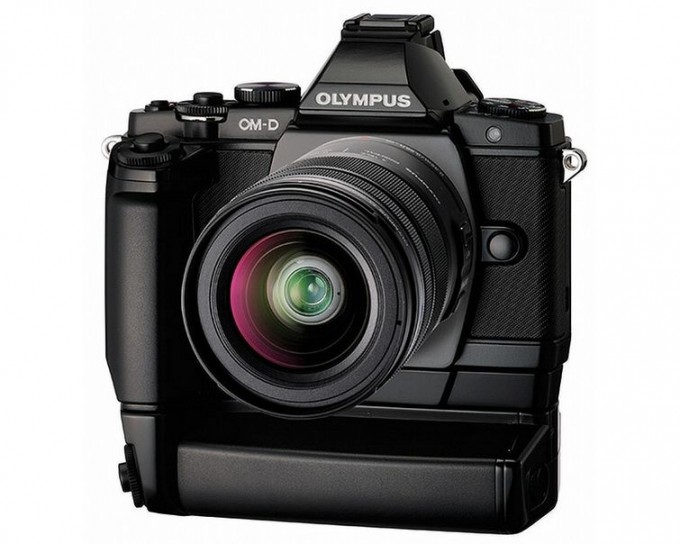 This is one that I have already fallen in love with and I will tell you why. The OM-D has evolved from the PEN line and the latest PEN E-P3 is a winner in (almost) every way. The speed is superb, the AF is awesome, the colors are beautiful, the lens selection even better…it's sleek, powerful and has few weaknesses (those would be sucky low light/high ISO and wobbly video). The new OM-D is the "Pro Pen" and is weather sealed with a solid construction and an old school OM style. The new 16mp sensor is being used with the Olympus tweaks so expect rich color, much better high ISO, better video, and of course a built in EVF. This will be the best micro 4/3 body to date, believe me. I am really looking forward to it. The image above is the new OM-D with the accessory grip, which I will not be purchasing. Without the grip attached it looks like a sweet little solid camera! Like an OM!
You can now pre-order at Amazon! They just put it up so ordering now will get you your camera sooner. The cool thing? Amazon does not charge your card when you place a pre order, and you can cancel at any time if you change your mind. My order for the black with 12-50 is in 🙂
Olympus OM-D E-M5 with 12-50 Lens – Black
Olympus OM-D E-M5 Silver with 12-50 Lens – 1299
ALL OM-D E-M5 Pre Order Options!
The specs of the OM-D are impressive and Olympus are boasting a 40% decrease in NOISE compared to the E-P3. WOW. Also, a .92 magnification EVF.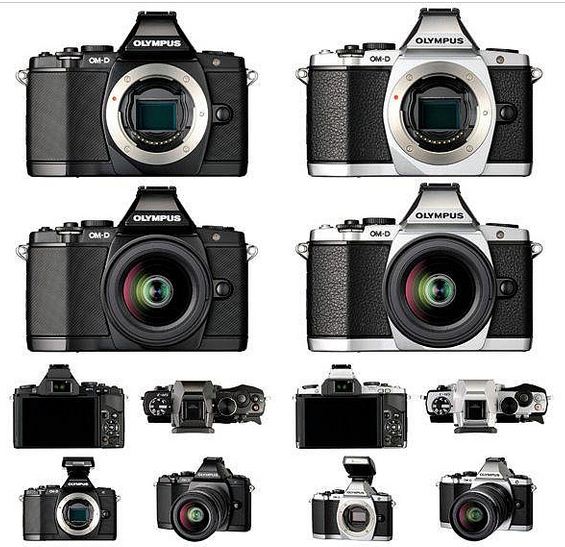 Saw these on a few websites this morning already along with the detailed info over at 43rumors.com
Memory card: SD Memory Card (SDHC, SDXC, UHS-I compatible, Eye-Fi Card compatible)
Sensor: 4/3 Live MOS Sensor 16.1 million pixels (total pixel 16.9 million pixels)
Dust reduction: Supersonic Wave Filter
Recording format: DCF, DPOF compatible / Exif, PRINT Image Matching III, MPO compatible
File format: RAW (12-bit lossless compression), JPEG, RAW+JPEG, MPO(3D still)
IS system: Built-in (Image sensor shift type for movie & still, 5-axis image stabilization) -> yaw/pitch/vertical shift/horizontal shift/rolling. Effective compensation range maximum 5 EV steps
Shutter speed range: 60 – 1/4000 sec. (Not available when Bulb is selected)
Electronic viewfinder: Eye-level electronic viewfinder, approx. 1.44M
Eye point / Diopter adjustment range Approx. 100% / Approx. 0.92x*1 – 1.15x*2 (-1m-1, 50mm lens, Infinity) *1 : at Finder Style 1, 2 (aspect 4:3) *2 : at Finder Style 3 (aspect 4:3)
Approx. 18mm (-1m-1, Distance from rear lens surface) / -4 ~ +2m-1
Available with Live Preview function button [custom function]
Level Gauge 2-axis level gauge; horizontal /vertical
Finder Style Selectable from 3 types
Brightness / Colour temperature control ±7 levels / ±7 levels
EyeCup Removable, Optional eyecup EP-11 is available.
LCD screen: Live view 100% field of view, Exposure compensation preview, WB adjustment preview, Gradation auto preview, Face detection preview (up to 8 faces), Grid line, Histogram, Magnification display (x5/x7/x10/x14) OFF Grid/ Monitor Display Types, Normal Mode, Grid Line Mode(4 types), Histogram Mode, Magnified View Mode, Magnification Ratio x5, x7, x10 (Default) x14.
LCD information: Aperture value, Shutter speed, Auto Bracket, AE Lock, AF mode, IS, Shooting Mode, Battery Check, Myset, Internal Temperature Warning, Face / Eye Detection, Histogram, Number of storable still pictures, Record mode, ISO, Sequential shooting, Self-timer, White Balance, Metering Mode, AF confirmation mark, Exposure Compensation Value, Spot metering Area
Flash Mode, Flash Status, Flash intensity Control, Super FP Focusing length, Tone control, Eye-Fi condition Display of Face Detection Max 8 frames of face detection can be displayed.
LCD Specs: 3.0-inch tilting OLED monitor, Approx. 610k dots, Touch control in electrostatic capacitance Type, Touch control Touch shutter release, Touch enlargement, Touch Live Guide, AF area selection, AF area enlargement, Frame advance/backward, Enlargement playback, Touch Super Control Panel, Tilting angle Upward tilting angle : up to 80 degrees / Downward tilting angle : up to 50 degrees, Brightness / Color temperature control ±2 levels / ±3 levels Color tone select Vivid / Natural
AF system: High-speed imager AF
Focus modes Single AF (S-AF) / Continuous AF (C-AF)* / Manual Focus (MF) / S-AF + MF / AF tracking (C-AF + TR) *
Full-time AF Available
Maginified frame AF Selectable from over 800 AF points
Enlarged view check by magnify button
Magnification x5, x7, x10(Default), x14 selectable
Face detection AF / Eye detection AF Available / Available
Eye Detection AF mode : OFF / Nearer-eye priority / Right-eye priority / Left-eye priority
Focusing point / Focusing point selection 35-area multiple AF / All target, Group target area (9-area), Single target
AF illuminator Yes
Manual focus assist Live view image is magnified when the focus ring is rotated. (at S-AF+MF or MF mode)
AF tracking
Metering system: TTL Image sensor metering. Digital ESP metering (324-area multi pattern metering), Center weighted average metering, Spot metering, Spot metering with highlight control, Spot metering with shadow control
Metering range EV 0 – 20 (at normal temperature, 17mm f2.8, ISO 100)
Exposure modes: i Auto, P: Program AE (Program shift can be performed), A: Aperture priority AE, S: Shutter priority AE, M: Manual, Bulb, Time, Scene select AE, Art Filter, Underwater wide / macro* * Selectable from menu as a function on Fn-1/Rec button
Scene Select AE Modes: Portrait, e-Portrait, Landscape, Landscape + Portrait, Sport, Night, Night + Portrait, Children, High Key, Low Key, DIS mode, Macro, Nature Macro, Candle, Sunset, Documents, Panorama, Fireworks, Beach & Snow, Fisheye Conv., Wide Conv., Macro Conv., 3D * * Still image only
ISO sensitivity: AUTO: ISO 200 – 25600 (customizable, Default 200-1600) / Manual ISO 200 – 25600, 1/3 or 1 EV steps selectable. Exposure compensation ±3 EV in 1/3, 1/2, 1 EV steps selectable
AE lock Locked at 1st release of shutter button (can be set to Fn1/Rec button). Metering standard value adjustment 1/6 EV step, +/- 1EV range
Shutter: Computerized focal-plane shutter. Shutter speed 1/4000 – 60 sec. (1/3, 1/2, or 1EV steps selectable.). Bulb: default setting 8min. (1/2/4/8/15/20/25/30 min. selectable.)
Flash: TTL Auto, Auto, Manual, FP-TTL AUTO, FP-MANUAL
Built-in flash: No
Bundled flash (FL-LM2): TTL flash, GN=10 (ISO200・m) / GN=7(ISO100・m). Flash mode Flash Auto, Redeye, Fill-in, Flash Off, Red-eye Slow sync.(1st curtain), Slow sync.(1st curtain), Slow sync.(2nd curtain), Manual(1/1(FULL)~1/64). Synchronization speed 1/250sec. or less* (using the bundled flash) * It depends on flash models or flash mode
FL-50R: 1/180 sec., Exept FL-50R: 1/200 sec., Super FP: 1/125-1/4000 sec.
Flash intensity control Up to ±3 EV in 0.3, 0.5, 1 EV steps selectable
Compatible external flash FL-50/FL-50R, FL-36/FL-36R, FL-30, FL-20, FL-14, FL-300R, FL-600R
Colour Temperature 5500±400°K
Compatible external flash FL-50R, FL-36R, FL-300R, FL600R
Control method: Triggered and controlled by bundled flash (FL-LM2) ** Available on FL-LM1/ FL-600R. (Olympus Wireless RC Flash system compatible). 4 channels. Group Number 4 groups (External flash 3 groups + a bundled flash)
Drive mode: Single-frame shooting, Sequential shooting, Self-timer. Sequential shooting  maximum speed [Sequential shooting H mode] 9.0 fps. [Sequential shooting L mode] 3.5 fps / 4.2fps  in case of "I.S. OFF".
Max. recordable pictures: on sequential shooting [RAW] Max. 17 frames (in seq. shooting L), Max. 11 frames (in seq. shooting H)
[JPEG] Up to full extent of data strage capacity (in seq. shooting L),
Max. 17 frames ( in seq. shooting H)
(with TOSHIBA SDHC UHS-I card R95-W80 8GB model, under Olympus test standard)
Self-timer Operation time: 12 sec., 2 sec. (cancel available)
Wireless remote control Not Available
Bracketing: Exposure bracketing 2, 3 or 5 frames in 0.3/0.7/1.0EV steps selectable, 7 frames in 0.3/0.7EV steps selectable. White balance bracketing 3 frames in 2, 4, 6 steps selectable in each A-B/G-M axis. Flash bracketing 3 frames in 0.3/0.7/1.0EV step selectable Art Filter bracketing i-Enhance, Vivid, Natural, Muted, Portrait, Monotone, Custom, Art Filters selectable
Art Filter: Mode (Variation / Effect) Pop Art (I, II / a.b.c.d.e.). Soft Focus ( – / c.e.) Pale & Light Color (I, II / a.b.c.d.) Light Tone ( – / d.) Grainy Film (I, II / b.c.d.) Pin Hole (I, II, III / d.) Diorama ( – / d.) Cross Proscess (I, II / b.c.d.) Gentle Sepia ( – / a.b.c.d.) Dramatic Tone (I, II / b.c.d.e.) Key Line (I, II / a.b.c.d.e.) Art Effect a. Soft Focus Effect b. Pin-Hole Effect c. White Edge Effect d. Frame Effect e. Star Light Effect
Movie: Recording format MOV(MPEG-4AVC/H.264) , AVI(Motion JPEG) Movie Mode MOV(MPEG-4AVC/H.264 ),AVI(Motion JPEG)
[MOV] Full HD: 1920(H)x1080(V), 59.94i Recording *3 20Mbps(Fine) *4 / 17Mbps(Normal) *4 : Aspect 16:9 HD: 1280(H)x720(V), 59.94i Recording *3, 13Mbps(Fine) *4 / 10Mbps(Normal) *4 : Aspect 16:9 *3 : Sensor output 30fps *4 : bitrate [AVI Motion JPEG] HD: 1280(H)x720(V), 30fps *4, Aspect 16:9 SD: 640(H)x480(V), 30fps *4, Aspect 4:3 *4 : Except for some of the Art Filters
Maximum Recording Times Full HD : Approx. 29min(Fine) / Approx. 22min(Normal)
HD : Approx. 29min(Fine) / Approx. 29min(Normal)
Movie Effect : One shot echo / Multi echo
Art Filter Movie, Aperture priority Movie, Shutter Priority Movie, Manual Shooting Movie
IS for Movie Built in (Image sensor shift type image stabilization)
IS1. mode only
AE Lock Avarable
Exposure control (Movie)
P: Program AE, A: Aperture priority AE, S: Shutter speed priority AE, M: Manual, Art Filter
* S mode and M mode : Shutter speed is limited in less than 1/30 sec.
Compression ratio Motion-JPEG Format : 1/12(HD), 1/8(SD)
File size:
MOV Format : Max 4GB
Motion-JPEG Format : Max 2GB
Recording format Wave Format (Stereo linear PCM/16-bit, Sampling frequency 48kHz)
Micophone/Speaker:
Stereo/Mono
Microphone function Wind Noise Reduction, Recording Volume
Audio dubbing possible for still pictures (up to 30 sec.)
Picture with Sound: 30sec.
Noise reduction:
At High ISO setting Off, Low, Standard, High
At Slow shutter speed Off, On, Auto
On : effective when shutter speed is slower than 1 sec.
Auto : effective when shutter speed is slower than 4 sec. (at ISO 200 or higher) or 8 sec. (at lower than ISO200)
Multiple exposures:
Number of picture / Function 2 frames / Auto gain, Exposing on Recorded picture(RAW)
INPUT/OUTPUT:
USB/AV/Remote controller connector Dedicated multi-connector [USB: USB2.0 High Speed, Video: NTSC/PAL selectable, Optional Remote cable RM-UC1 can be used.]
HDMI connector Micro HDMI (Type-D)
Flash attachment Hot shoe
Accessory Port 2 Dedicated multi-connector [Available for VF-2/VF-3, SEMA-1, MAL-1 and PP-1.]
PC interface USB 2.0 High Speed
TV interface HDMI (HD/Stereo Sound), VIDEO-OUT(SD/Mono Sound)
DC-in – [Optional Power Battery Holder HLD-6 has DC-IN jack for AC-3.]
Power requirements:
Battery BLN-1 Li-ion battery (included)
Power battery holder (Option) Power Battery Holder HLD-6
AC adaptor (Option) AC adapter AC-3 *Optional HLD-6 has DC-IN jack for AC-3.
Sleep mode Available (1/3/5 min. off selectable)
Number of recordable pictures Approx. TBD shots [IS ON, CIPA test standard]
(with BLN-1 and TOSHIBA super high-speed Class 6 SDHC 4GB card)
Weights/Dimensions:
Dimensions 4.8 inch (W) x 3.5 inch (H) x 1.7 inch (D)
[CIPA guideline compliant, excluding protrusions]
Weight Approx. 15 ounces [CIPA guideline compliant, with BLN-1 battery and Memory card]
Approx. 13 ounces [body only]
Temperature 32 ~ +104 (operation) / -4 ~ +140 (storage) Farhenheit
Humidity 30 – 90% (operation) / 10 – 90% (storage)
Box contents Body, Flash FL-LM2, Li-ion battery BLN-1, Li-ion battery charger BCN-1, USB cable, AV cable, Shoulder strap, OLYMPUS Viewer 2 (CD-ROM), Instruction manual, Warranty card
The Sony NEX-7
What happened to the Sony NEX-7? This one had the most promise for 2012 but the devastating floods delayed the camera by months. The camera is just now starting to ship to customers and we are seeing some great results. I should have my own NEX-7 in the next couple of weeks so I will be testing it again alongside all of the newer cameras above (eventually). B&H PHOTO AND AMAZON HAVE TAKEN HUNDREDS, if not THOUSANDS of pre-orders for this camera so for now they are holding off. But you can keep an eye on the product page HERE as they may open back up again in the next week or two. Look for more shots with the NEX-7 on this site soon.