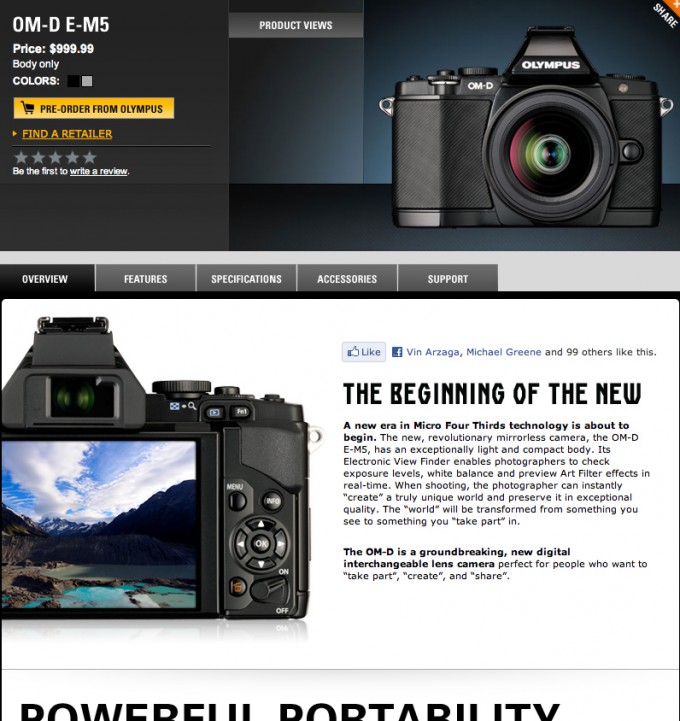 The Olympus OM-D EM-5 – It's OFFICIAL! PRE-ORDER NOW!
Olympus now has the E-M5 live on their web site! It's for real and it looks fantastic! Check it out NOW, right HERE!
PRE-ORDER NOW at AMAZON OR B&H PHOTO!
You can now pre-order at Amazon! They just put it up so ordering now will get you your camera sooner. The cool thing? Amazon does not charge your card when you place a pre order, and you can cancel at any time if you change your mind. My order for the black with 12-50 is in 🙂
Olympus OM-D E-M5 with 12-50 Lens – Black
Olympus OM-D E-M5 Silver with 12-50 Lens – 1299
ALL OM-D E-M5 Pre Order Options!
–
B&H PHOTO – BLACK OM-D WITH 12-50 LENS BLACK