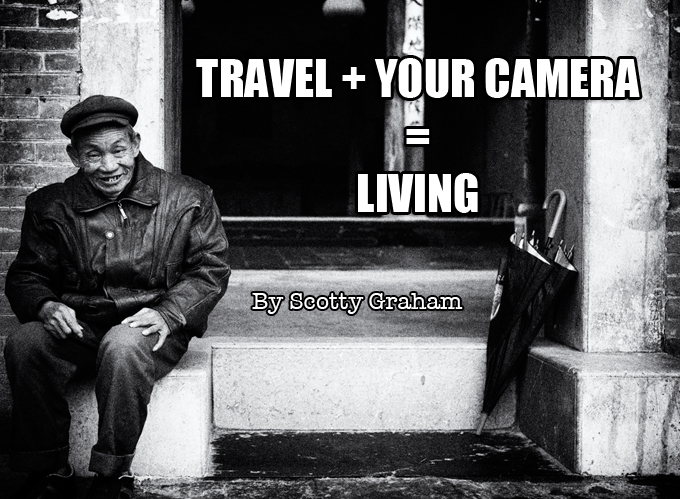 Travel + Your Camera = Living
By Scotty Graham
Steve has had a great deal of travel articles on his site lately, so thought one more wouldn't hurt. This is not a review of the Leica M9…just a fun article about my last trip to China during Christmas and New Years (with my M9 and family)…
Life is short. I know this, and you know it too. 2002 was TEN years ago!! Ten years!! Remember that song, "Time" by Pink Floyd? The words of that song have stuck in my head since my college days…
…And then one day you find ten years have got behind you
No one told you when to run you missed the starting gun
And you run and run to catch up with the sun but it's sinking
Racing around to come up behind you again…
There is nothing like travel to rid one's "missing the starting gun". If you haven't done so yet this year, plan a trip. It doesn't have to be a trip to a new country or to the other side of the world…it could be a weekend trip to the mountains or ocean, or a trip to a neighboring city to visit friends/family or just a day trip to a park…but plan one, and BRING YOUR CAMERA. Even planning a trip can be liberating. As they say on the Nat Geo Adventure channel, "GET LOST"…get adventurous and have a story to tell when you get back. That is living. If you do this often, the sun slows down and you won't always be trying to catch up with it.
Travel + My Leica M9 + Family/Friends = A Ton of Fun = Living Life to the Fullest
I wanted to end 2011 with a trip somewhere, and I wanted to start 2012 on a trip. My destination choice was China…Yangshuo, China…located in the South of China. Good and bad choice. Good because it was low season, few tourists, relatively cheap, easy to get to (I live in Indonesia), and a great place for photography…bad because the weather completely sucked. It was cold and drizzly the entire time we were there…we didn't see the sun for 10 days.
Photographically speaking, I was bummed (at first). Where was the sun? I knew it would be cold, but nowhere in my research on the net did I read it would be so hazy, drizzly and foggy. However, I am an optimist…I still went out everyday with my camera on long walks, and even managed to get seriously lost on a couple of occasions.
None of the photos below are HDR…hehe…Surprised?…AND no Photoshop was used. I did use Lightroom, and I used Nik's Silver Efex Pro 2 to create the black n whites.
Side Note: One of the things that drives me crazy with the M9, and I should have mentioned this in my last article I wrote about the M9, is how dirty the CCD gets, and how easily it gets dirty. My most used tool in LR is the spot removing tool, and now you know why.
If you go to this part of China, take the cruise down the Li River from Guilin toYangshuo. Well worth the money!! Incredible scenery, and I mean incredible! Unfortunately for us, we could barely see the "karst" peaks as they were shrouded in clouds all day…BUT, the clouds did make for some "mystical" photographs. I was told the best time of year to come to Yangshuo is between May and October. I am sure the place looks totally different in the Spring…will have to go back, I guess.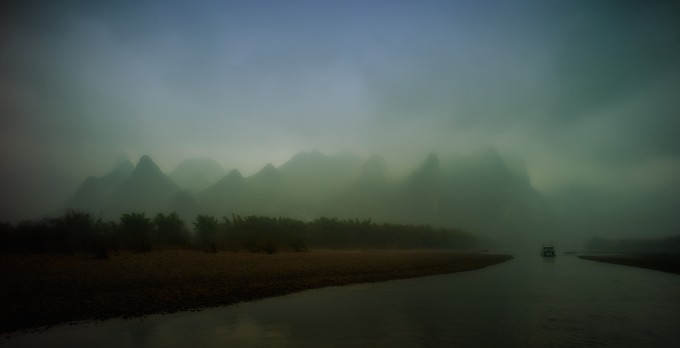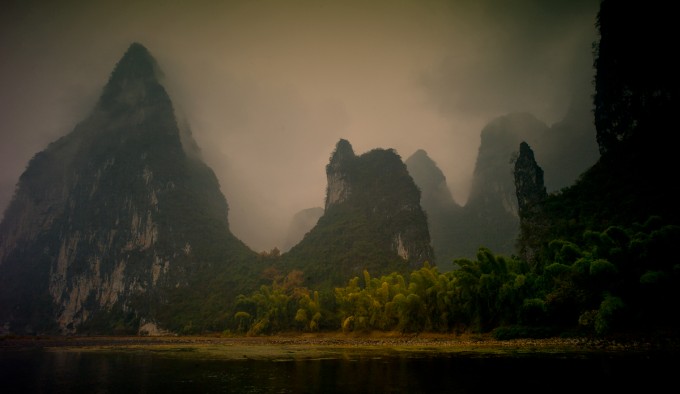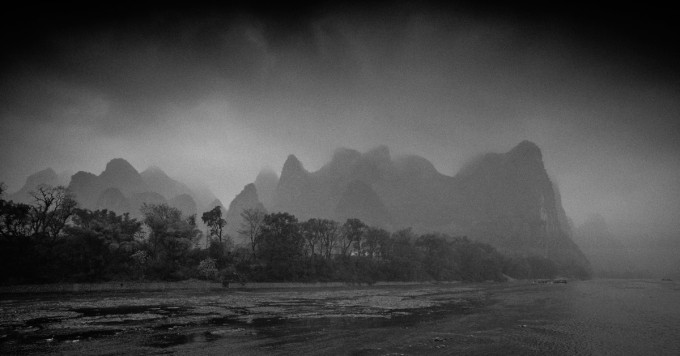 My daughter, Kayla, bored with all the rain…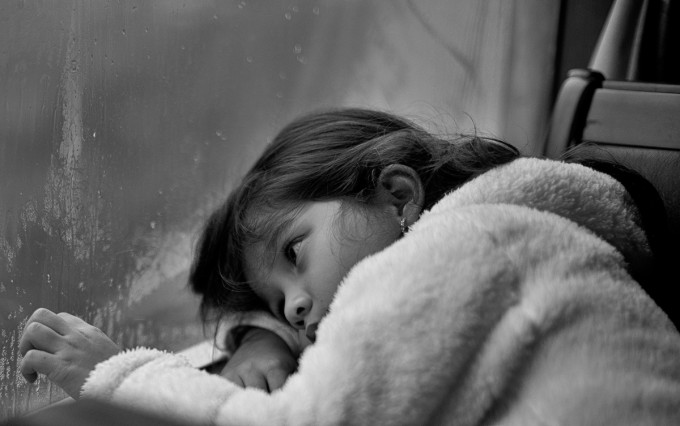 Need a hotel recommendation? We couldn't have been happier with our choice,  The Yangshuo Mountain Retreat. It was located outside of the main town of Yangshuowhich meant taking a taxi into town, but it was so nice being out in the country. The scenery outside of our hotel was unbelievable, and the best part is you could walk out of the hotel and onto hiking trails to explore the countryside away from the tourists.
Yangshuo Mountain Retreat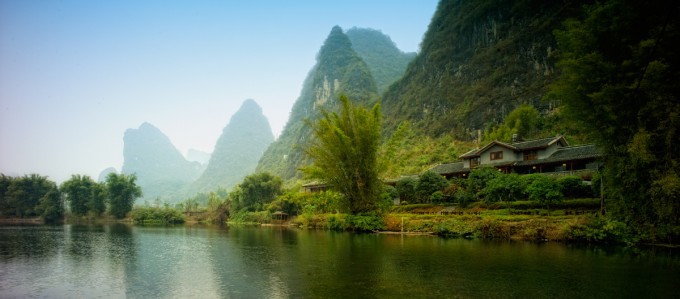 The view from the front of our hotel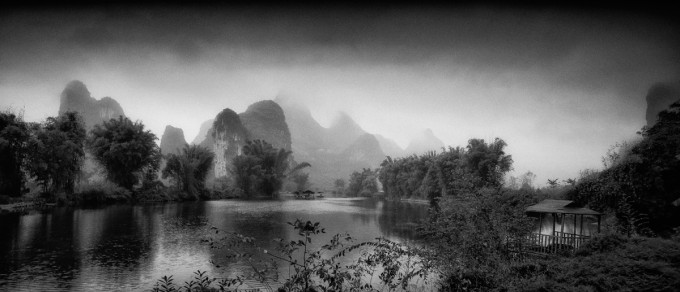 The charming little town of Yangshuo was just a 10 minute taxi drive away… lots of shops, cafes, and restaurants. Since the weather was so bad, the town was quiet. However, on Friday and Saturday night, the streets were packed with Chinese tourists…we saw very few foreigners…they were smart, I guess, and knew to come back in May.
Where are the customers?
Inside Lucy's Cafe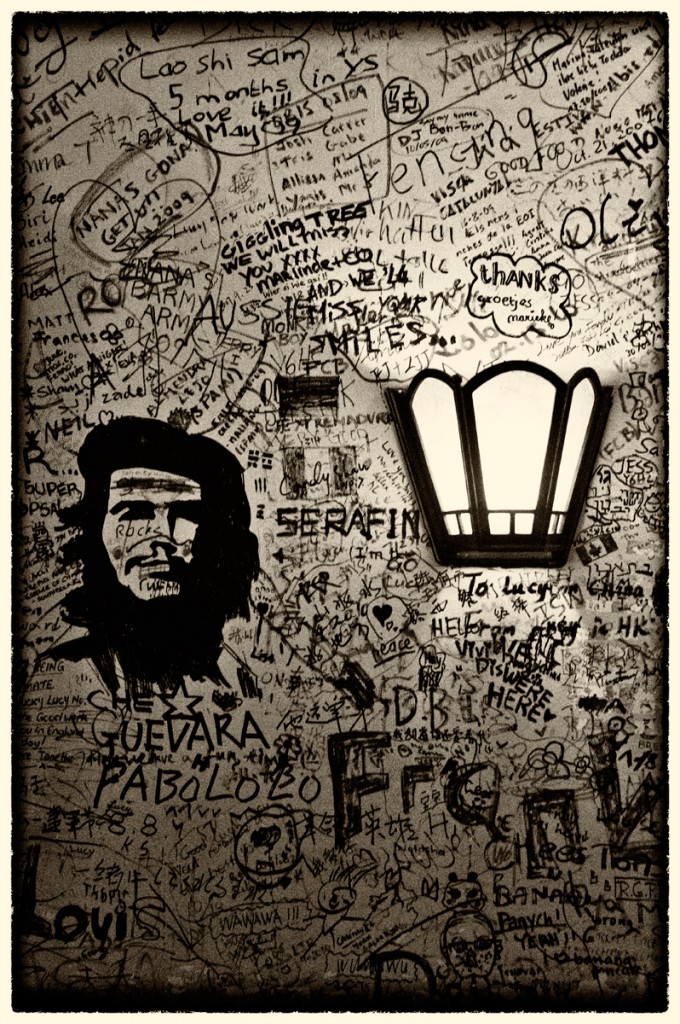 Hard core shoppers only (like my wife)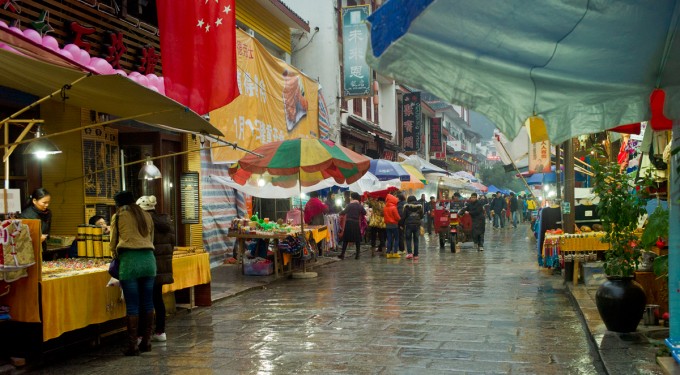 The best part of the trip, for me, was getting out every day for long walks in the small villages near our hotel. Some of the buildings in the villages dated back to the early 1600's. I had a photo walk every day, and it's those walks that really make me feelalive…meeting the locals and seeing how the Chinese live their daily lives in rural China…great stuff!!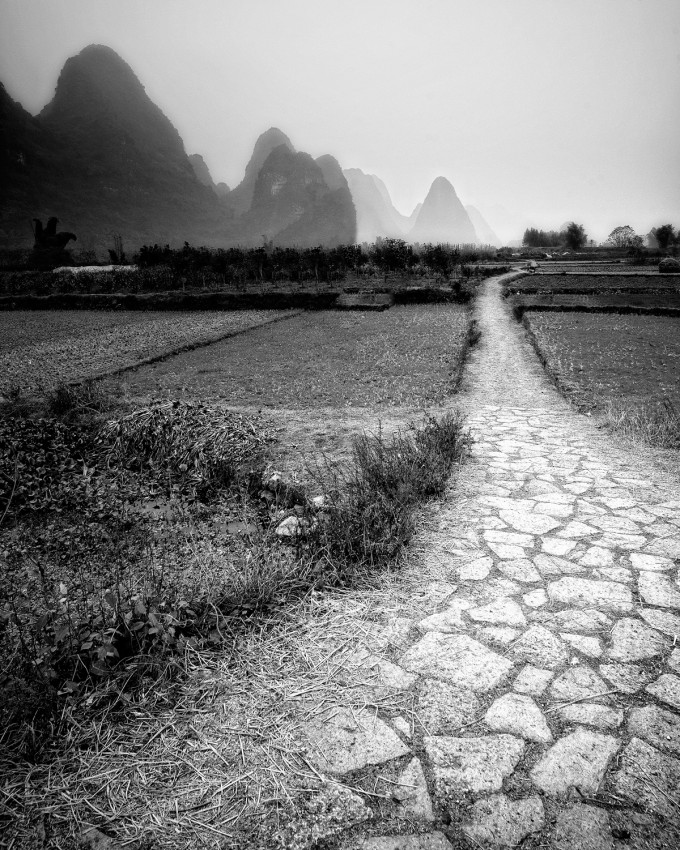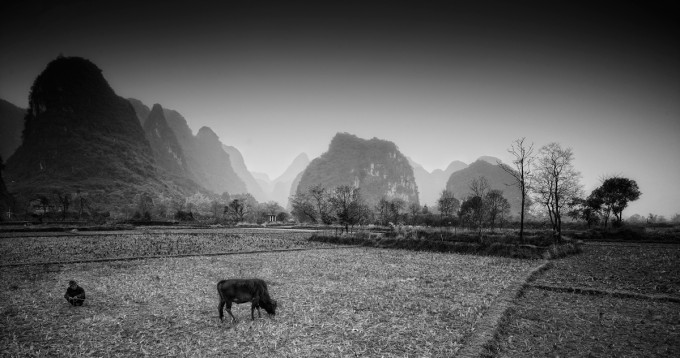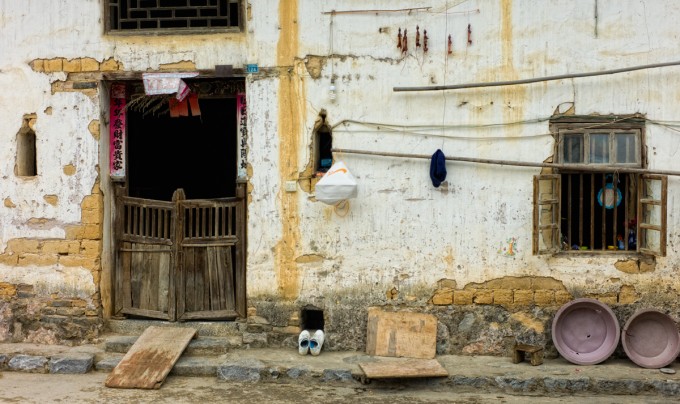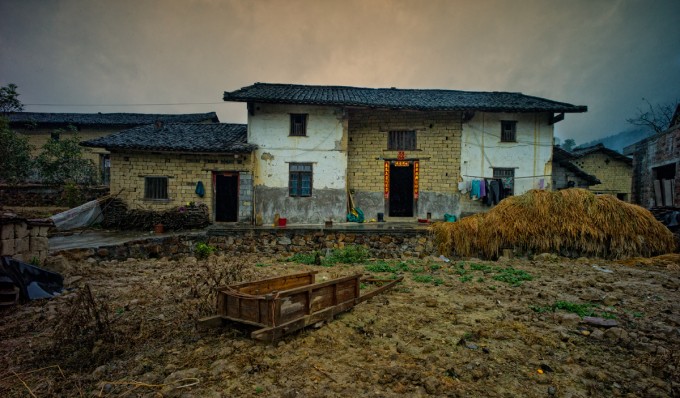 Taking photos of people in China is not easy. Here in Indonesia, people LOVE to have their photo taken, and they ask you to take their photo when you are walking around. In China, most people, especially the older people, don't like to have their photo taken. I always asked before snapping shots of people, and most of the time, I got a nice smile, but a wave telling me, "no photo, please"…so, I would just move on. After a while, I just gave up and concentrated on the landscape and buildings…the three shots below were practically the only "people" shots I got the entire trip (except for photos of my family)…
a typical scene on the streets…men playing cards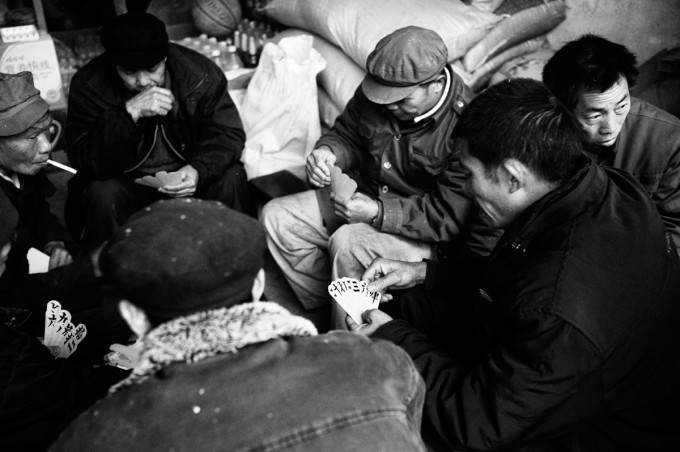 this guy just happened to walk out the door when I was taking a photo of the wall and door.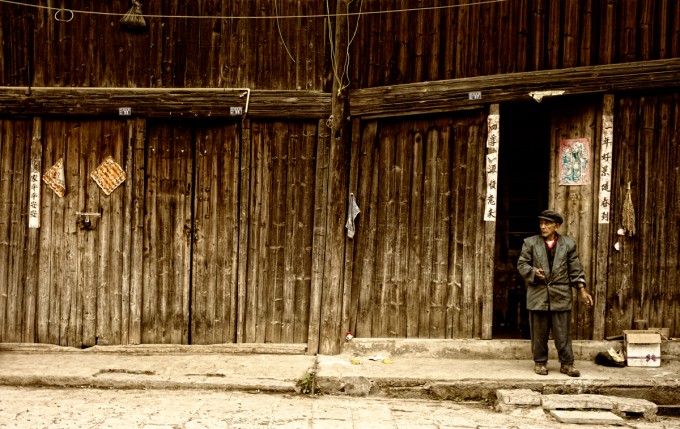 This old guy guided me through a very old building in a remote village…I couldn't understand a word he said, but he was very animated and proud to show me around. He reluctantly posed for me after I asked for a photo.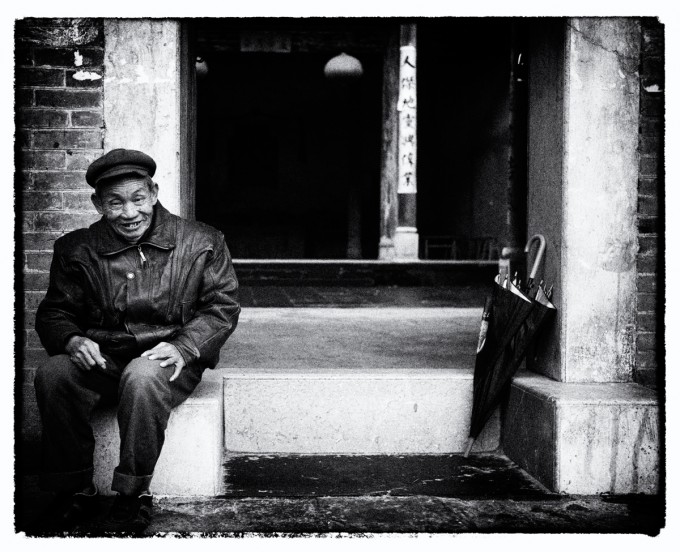 One thing I noticed quite often were photos and posters of Mao hanging in homes in the small villages I visited. I found that interesting and intriguing.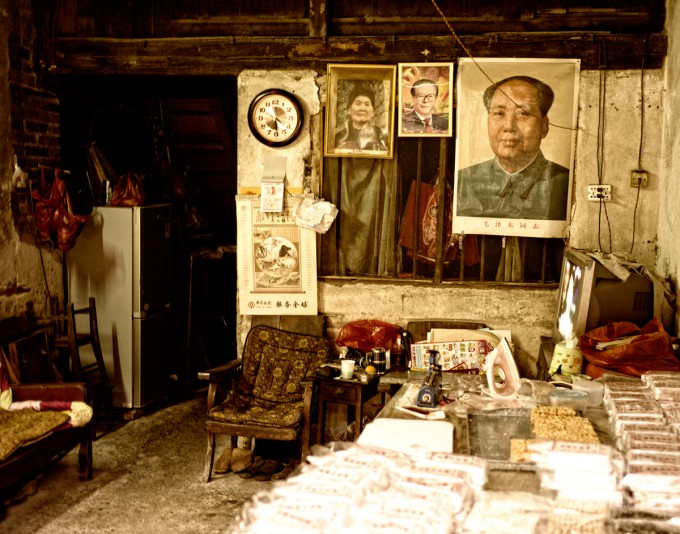 I would love to end this little article with a nice sunset photo, but…uh…no sun…so, here is one last shot of the incredible landscape of Yangshuo.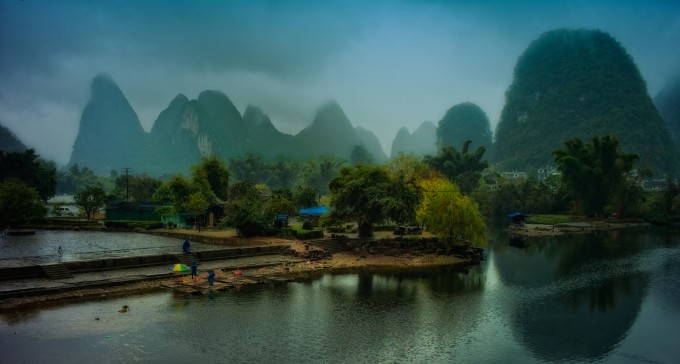 Hey, thanks for taking the time to read this. I hope you all have a wonderful 2012!! Take a trip…or two…or more this year, and of course, bring your camera. Live 2012 to the fullest cause before you know it, it will be 2022.
Scotty is an expat Photography Teacher living in Jakarta, Indonesia for the past 17 years. You can follow him on Google+ or his photoblog at http://scottygraham.blogspot.com.
Scotty can be reached at scottygraham1@gmail.com