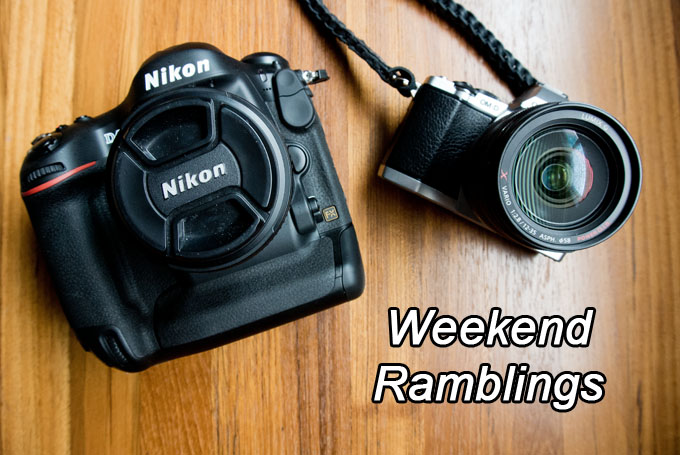 Weekend Ramblings – Leica Monochrom, Nikon D4, Panasonic 12-35 2.8 for Micro 4/3, angry people and more!
No updates this weekend..why?
Hello to all! It's Sunday and yesterday I did not do any updates as I have been very busy this past week! My house has been taken over by women! My girlfriend has visited (they drove from Chicago) with her two daughters and their friend and we have been pretty much hanging out the whole time and keeping busy two of the girls turned 18 over the weekend. After living alone 50% of the time for the past 2 1/2 years it has been quite a switch, but a fun one 🙂 It will be back to business tomorrow (Monday) and this coming week will be fun with some great guest articles including one very cool one which will show a photographic visit to Chernobyl by Ivan Holmedal.
Speaking of Chernobyl, I have always wanted to visit and take photos as I LOVE abandoned and dilapidated places and Chernobyl is about as abandoned and dilapidated as they come. If anyone has any hookups like travel agents or tours or even wants to visit there with me sometime in the near future send me an e-mail. It's on my bucket list of places to visit for sure and to get to go and get photographs would be amazing!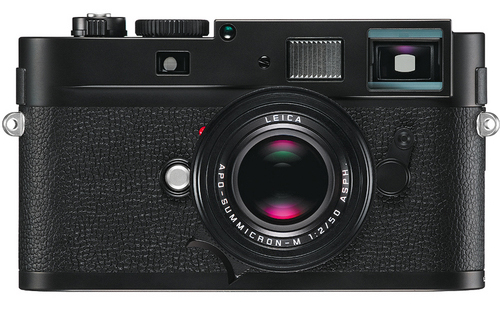 –
Leica Monochrome. Whats up with the review? 
A shot from the Leica Monochrom (Pre-Production)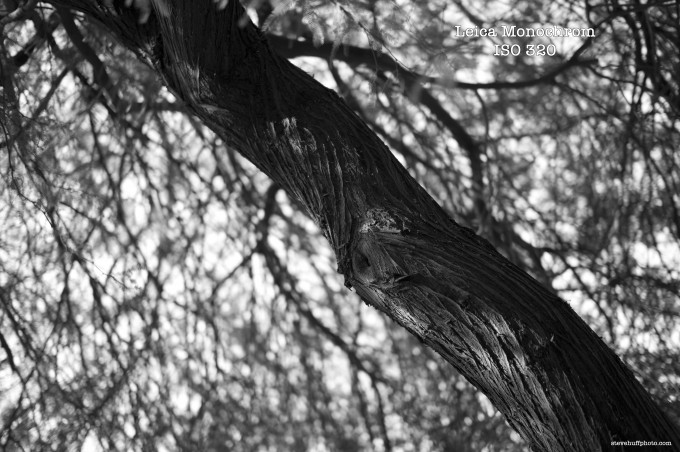 I have been getting loads of e-mails and Facebook messages asking me when my Leica Monochrom review is coming but as of today, I can tell you that I have no idea. Leica told me a couple of months back that they would send me a Production sample Monochrom in July but it has yet to arrive to me or even be mentioned to me. I'd love to review it and will eventually but I think the camera is a bit delayed as I have heard ramblings that it will not be shipping until mid or end of September to those who ordered it. This is not a confirmation but just what I have been hearing on the "inside track". So as soon as I know, you will know. I do have one pre-ordered through Ken Hansen (khpny19@aol.com) but was hoping to get one sooner rather than later so all of you can read and see my thoughts. The pre-production sample I tested was great but did have a few glitches. I am sure Leica has ironed those out as they were very minor. I do not comment on glitches with pre-procution samples as this is part of the pre-production process.  So hopefully the Monochrom will ship by Photokina! BTW, Every review posted online to date, no matter what they say, has been done with a pre-production camera. No one has received a final camera as of yet to review.
–
Upcoming Reviews – Nikon D4, Panasonic 12-35 2.8 and more!
Nikon D4
I have had a Nikon D4 for a week or so but have been unable to use it until just the past 2 days. Being so busy with a constant flow of cameras and lenses to review has been hectic for a one man operation. Before I review a camera I HAVE to use it so if I do not get a chance to give the cameras a workout they do not get reviewed. Hopefully I can get more done with the D4 soon. So far it seems to me that it every bit as goof as I expected it to be though I did find the D800 files to be a but more magical. I prefer the D800 body shape to the D4 due to size but the D4 file sizes are much smaller and much easier to manage on my computer.
The D4 comes in at $5999 and it is 100% a professionals camera. More than I need for any job but I can clearly see how this camera could benefit ANY pro shooter. Even with the new 50 1.4 from Nikon this camera is a beast to contend with. Again, the D800 would be my pick but there are many who want the rock solid tank like constriction of the D4. I know so many who are lusting over this very hard to get camera and even while I have no need for one, I have been tempted to buy this review sample just so I can have a long-term test with it. Problem is I don't ever have a spare $6k lying around and with the Leica Monochrom coming soon it would be just about impossible.
But never fear, my thoughts on the D4 with loads of photos will be coming soon!
Kyle Johnson withThe Nikon D4 with 50 1.4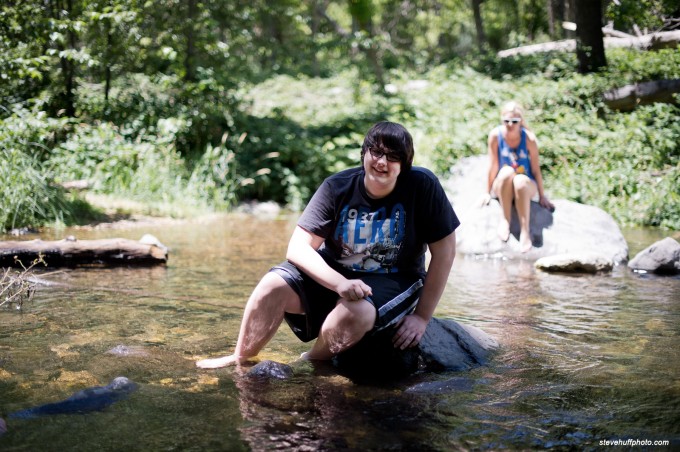 – 
The Panasonic 12-35 2.8 Zoom for Micro 4/3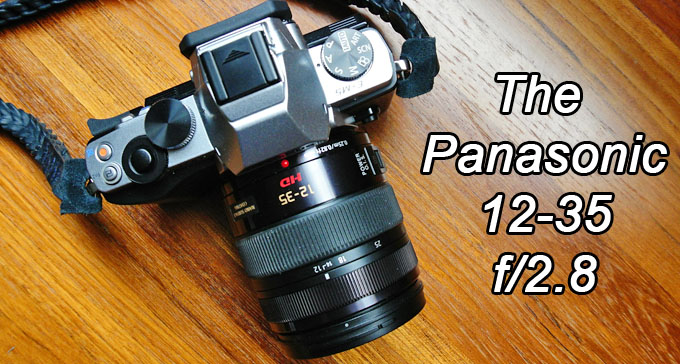 This 12-35 2.8 zoom lens has finally hit the streets and B&H Photo sent me one to review it. They wanted to know my honest thoughts on this lens and it looks good on paper. A 12-35 would equal 24-70 in the real 35mm equivalent world and with a constant fast aperture of f/2.8 it would make it extremely useful. Much like the $1900 Nikon 24-70 2.8. Problem is the price is $1299 which I find to be a tad overpriced but when I think about it..and what it offers..is it?
The lens has built-in Optical Image Stabilization, it is dust and splash proof like the Olympus OM-D, it has a nano surface coating to reduce flare (and it seems to work), and when compared to something like a Nikon or Canon 24-70 it is tiny though it is still large compared to the Olympus primes.
One can get the Olympus 12mm, Panasonic 20 1.7 and Olympus 45 1.8 for a couple hundred more and get better quality, faster aperture and smaller size BUT you lose convenience and splash proof build. It's a tough call. 
My review will be up soon!
The 12-35 at 2.8 and ISO 1600 on the OM-D in Mono mode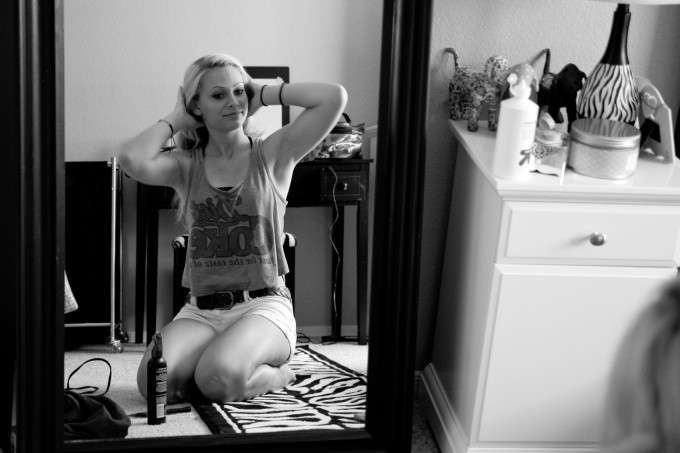 –
Dale Photo has a MINT Leica M9 Titanium set for sale at $26k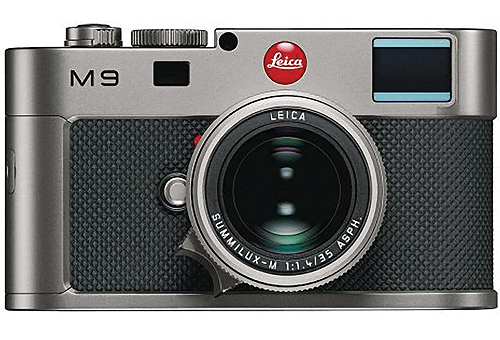 I noticed that Dale Photo has a Leica M9 Titanium Set for just over $26k. For those wanting the most ambitious M9 camera from Leica here is your chance!
–
Don't be angry…be happy! What this site is about…
What this site is about, in case some of you have forgotten….
Man, like I always say..TIME FREAKING FLIES! We are now in August and I have realized that there have been a surge of guest articles here in the recent moths. I have also noticed that with the increase in traffic there has been an increase in those negative and bitter people who like to trash others work for the mere reason of being mean and rotten.
When this site was started over 3 1/2 years ago it began as a place where I would write about my experiences with cameras and lenses. Being a guy who has a true passion for photography I wanted to have a place to write down what I felt and then share these thoughts with others who were like me as I realized there were many just like I was..those who enjoyed cameras and gear but also loved to document things in life. In many ways, just keeping a record of your life.
I never considered myself a full-time "Pro" photographer nor have I really ever attempted to be a full-time 'Pro". I have taken jobs here and there at the rate of 2-3 a year and that was it. I realized while ago I would much rather do what I do here than run around shooting photos and doing jobs I was not passionate about. We only have one life on this earth and while I am here I plan to stay happy and do what I love to do.
My photography was always and still is mainly about my family and my life. Like many of you who read this site, I enjoy taking photos of my family, my friends, my trips and travels and I have taken over 100,000 images in the past 10 years. I have a record of my son growing up from age 1 all the way through today at age 16. I have memories from my past, my present and will also have them from my future. Almost 90% of these images are never shown here but some make it into my reviews, which have always been of a personal nature anyway.
The day my son Brandon received his mega zoom from Amazon..he was so excited until he saw how crappy the quality was!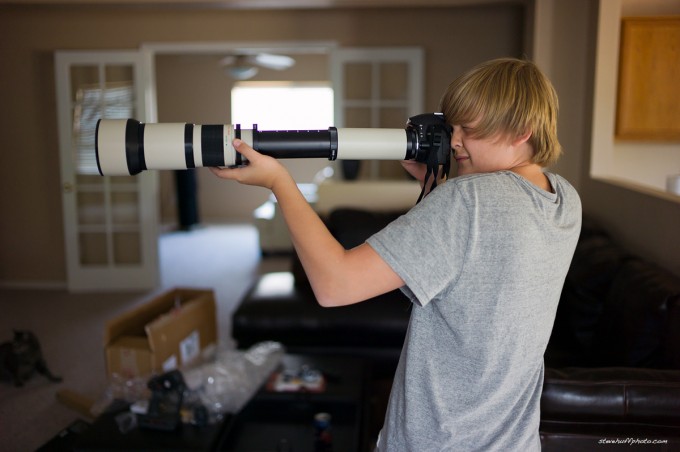 To me that is what photography is about  – preserving memories. We are not all in this to take street photography shots showing a man walking out of a shadow with one foot off of the ground trying to emulate a Bresson shot, or a woman being surprised by a flash in her face. We are not all in this to go shoot weddings or events. We are not all in this to be the best portrait photographers or landscape gurus. We are not all in this to be technically perfect photographers because how boring is that?
Many of us enjoy this as a hobby. To  take photos of our daily lives, our family… and yes, even our beloved pets. It really saddens me when I see someone who gets up the courage to write a post or a daily inspiration to share their images..that THEY are proud of only to have a few bitter people knock them down with insults. My site is not a place for that and I would rather have those people just not be here. Period. It amazes me how many bitter angry people are out there with seemingly nothing better to do but knock others down. Nine times out of ten these commenters never share or show their own work and that says it all right there.
Not every photo posted here by myself or others is going to be a technically perfect work of art, or even close to it but what they will be are photos that the photographer took for a reason, with their heart and with the intention of capturing that one moment they have seen..and are proud of. It makes them happy and that is something that goes a long way in this life.
So the bottom line is that my site is here for me, for you and for any and all who have a passion for photography. A passion for creating memories. A passion for capturing the moments we can easily forget as time passes us by. It is not for those who come here to be bitter jealous or angry or  to belittle or trash talk others. I am going  to start getting more strict with the moderation of negative and trash talk comments that serve no purpose at all. If you want to criticize then do so constructively otherwise your comment will be deleted. This site is for those who like to get a camera and just shoot! You may not know all there is to know about photography and that is OK..as we can all learn, even the "Pros". The fact is that no one knows all there is to know about photography and no one can create a perfect image that will please everyone. Just not possible. The key though is that the person doing the shooting is getting satisfaction and joy from the process, and part of that process for some is sharing.
The rules have been posted on this site since its inception…
The Rules…
Since this site has been growing there have been quite a few comments on many of the articles. When you leave a comment anywhere on this site you must follow three simple rules:
Keep it clean. Not only in language but with SPAM. No foul language, no SPAM, no links to commercial sites. If you want to advertise, e-mail me.
Keep it relevant to the post. If a post is about a Leica lens, do not write a comment about a Canon camera or  my various grammar mistakes 
Be civil. No fighting, no name calling. I hate it when people start posting garbage and calling others names or putting someone down or arguing about equipment. Let's keep it civil and professional. Personal attacks will NOT be tolerated.
So when commenting on a post just follow these rules. If you are writing personal attacks on the author of the post or myself, you will be banned. Period. Personal attacks and just plain mean comments will not be tolerated, at all. They serve ZERO purpose. Period!
Thanks for reading and I hope everyone has a GREAT Sunday!
Nokia 808
OH! I almost forgot! I also have a
Nokia 808
 that I will get to testing this week as well!