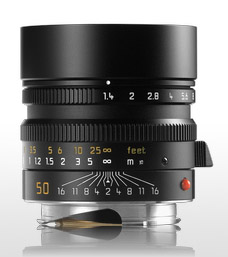 Leica Lenses IN STOCK NOW! But probably not for long…
If you have been waiting for Leica glass to be in stock then your wait is over. As of today there is stock at a few dealers of many Leica lenses. 50 Lux? Yep. 35 Cron? yep. 28 Cron? Yep…plus many more including the classic 50 Cron (which I still adore). I think that these lenses are in stock now because the M9 firestorm and Leica fever has cooled down from 120 degrees to about 98 degrees. Once the Monochrom and M10 hit I think these lenses will once again be getting snagged up as shooters get the super hot "Leica Fever" once again.
1. Ken Hansen – Ken is a dealer who has been in business since the 1950's and his personalized service, trust and old school customer service just make the shopping experience super pleasant. Ken Doesn't have a web site but many here can tell you how great Ken is. I spoke with him yesterday and he has MANY Leica lenses in stock, new and ready to roll .Just send him an e-mail to khpny19@aol.com and he will get to you very quickly. He ships worldwide and I just received a new lens from him today. Thanks Ken! BTW, Ken has a pre-order Monochrom list as well if you want to add your name let him know. I think this camera is going to start shipping the 1st or 2nd week of Sep. BTW, Ken has the 50 Lux ASPH in Silver in stock and I think even the Noctilux.
2. PopFlash  – Tony Rose at pop flash is very well-known and has been a Leica dealer for a long time as well. He also sells Olympus, Ricoh, Zeiss and other cameras which you can find over at popflash.com  I noticed he has some Leica glass and even super lightly used M9P's in stock at deep discounts. Be sure to check out the website HERE. I remember buying my 1st Leica digital from PopFlash back when the Digilux 2 arrived. I bought TWO from him back then and loved that camera to death.  PopFlash also sells the really great Artisan & Artist products and they have big stock of those products right now as well.
3. Dale Photo – They have loads of Leica glass in as well. I was t old by David Farkas who is the main Leica guru there that they had a bug shipment in and to send anyone I know looking for glass their way. Dale has been a site sponsor for a while now and have always provided great service. I have shopped at Dale for Leica glass in the past and usually check to see what they have in stock. Dale also sells USED Leica cameras and they have a Titanium M9 kit in stock right now. Wow.
4. B&H Photo  – Just checked and B&H has a few Leica lenses in stock. They have the 35 cron in Black, the 28 cron, and a used 35 SUMMILLUX 1.4 ASPH
It seems Leica has pumped up their lens production so now os the time to get what you need!