One day they will fly away
By Jeffrey Dam
Dear Steve,
My name is Jeffrey. I'm a 35-year-old, Dutch newbe teacher in Design, Engineering and Innovation (for 1 year now). Before that, I was a Mechanical Design Architect. I stumbled on your blog about 1,5 years ago. I fell in love with your view on equipment and have been a follower ever sins. Even nagging you with funny Leica pics on your FB.
I stumbled on your site, because I was searching for a camera to give a boast to an old hobby.
I owned a Nikon F50 in my student years. Without really knowing what diaphragm, shutter speed etc. means LOL. In the year 2000 I bought my first digital cam. A Sony Cybershot. Although the quality was not up to the Nikon, the usability was much better. Small, pocketable etc. and the lens (Carl Zeiss) was very decent.
[ad#Adsense Blog Sq Embed Image]
After that, Sony's came and went with the increasing number of megapixels and faster startup speed, although the IQ did not improve. When we had our first child, my wife got a hold of my camera to keep memories alive. I didn't care that much because I was to busy with my music hobby (I'm also an audio enthusiast).
When we had our twins, I bought my wife a Canon D500. She always was making photo's at that time of our children. But I didn't like the look and feel of the images of the Sony point and shoot. The Canon was a big improvement, the size was something else… During the same period I also read a blog from Andrew Kim: http://www.minimallyminimal.com/. He shot photo's with a Panasonic GF1 and 20mm lens and afterword's with a Fuji X100. We share the same passion and that is Industrial Design.
I liked the size of the camera and IQ of the pictures it took. My web search eventually brought me to reading your reviews. My eye fell on the Fuji X100. I would have bought one, but my wife found it too expensive having three kids and a fourth welcome unforeseen present on the way. Then I found an Olympus E-PL3 with kit lens, on "Marktplaats" (Dutch ebay ;-)). Although being "second" choice I fell in love with the camera and her wonderful Olympus colors. This is almost a year ago. I've been pimping my camera from then on, all with second-hand equipment except for the leather skin. Here it is in full glory. The skin is from: http://aki-asahi.com/store/ very nice and helpful person!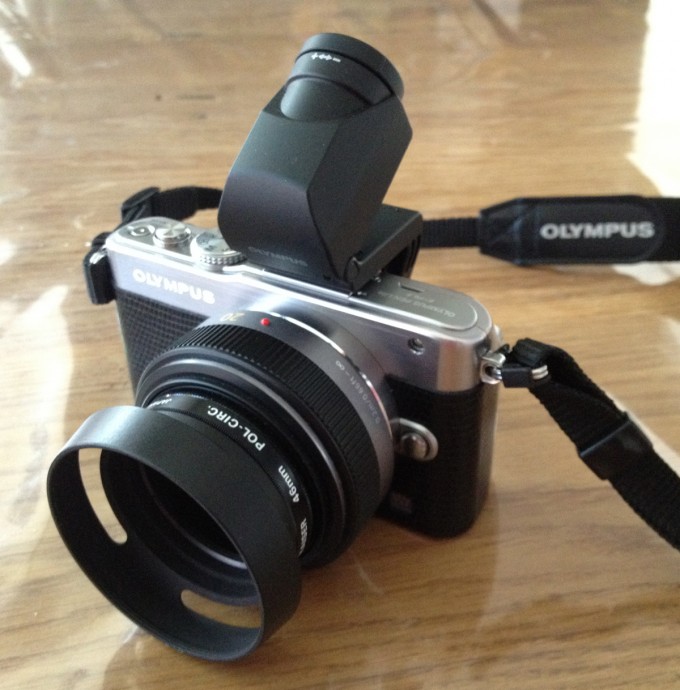 Lenses that I use are: kit lens (rarely now that I own the 20 and 45mm), Panasonic 20mm F1.7 and Olympus 45mm F1.8. Off course always wide open.
With this set I made a lot of photo's. Mainly of our children. Like Peter Prosophos's life's little moments: http://prosophos.com/. To capture and preserve time and emotions.
It was hard to narrow the number of pictures down for an entry, so here is my list with some descriptions. I hope you enjoy them and I'm looking forward in receiving (positive) feedback to improve my photo techniques.
At this moment, I only have a Facebook profile,  where I post some photos and you can subscribe. I'm trying to set up a blog, but my time is very limited. Manly because I have another hobby, making jewelry out of Silver. There are some shots on my FB account if you are interested.
Hopefully the text is readable?! English is not my native writing language and Word had to do a great job in spelling LOL.
Walking thru a warehouse with my class (B&W Grainy, Kit lens at 12mm f3.2). This is a photo from a nice set of photo's. Due to the company secrecy I'm not allowed to mention names or show other facilities. This one I want to secretly share.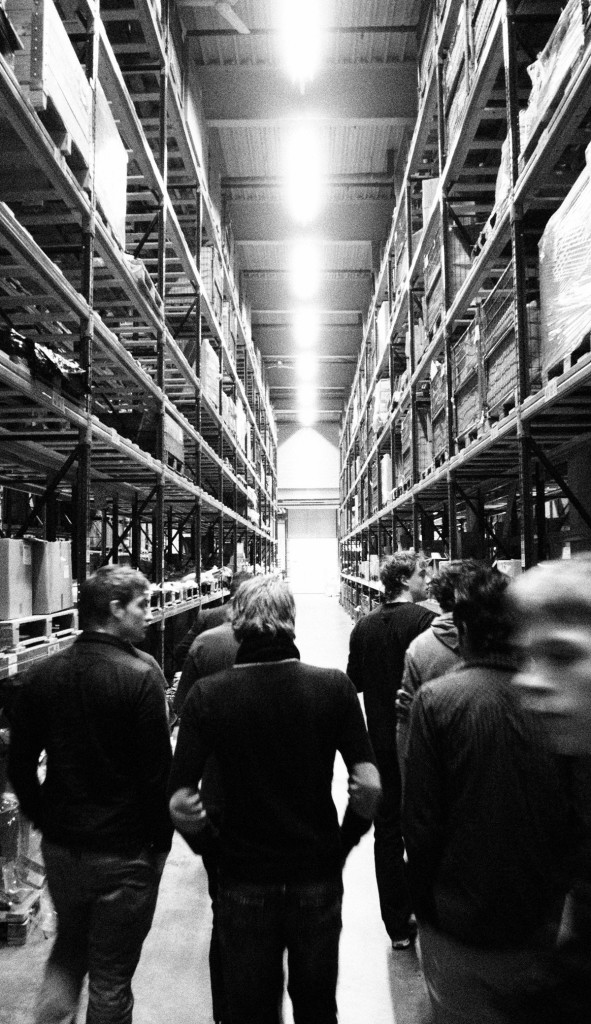 –
Wintertime… I like the diorama effect of my Oly. Making children even smaller. This is the eldest of the twins, 3 years of age. On the photo she is still 2. (Diorama taken from above with the kit lens at 12mm f3.2).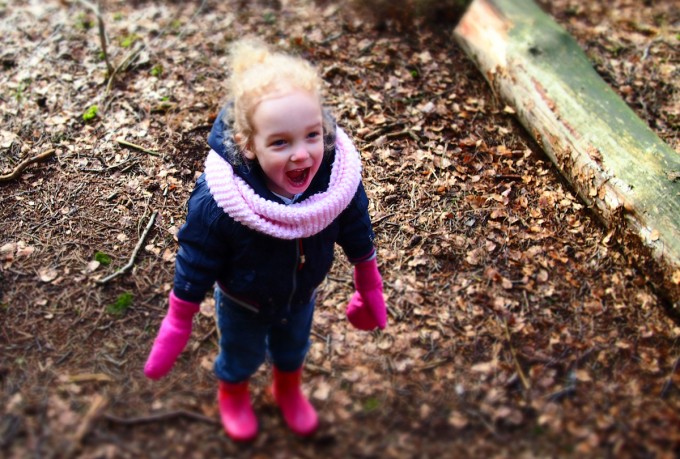 –
 To smell or not to smell… A day in the shopping mall with wife and kids, smelling soap. My wife is keeping an eye on them behind the pole (B&W Grainy, Kit lens at 12mm f3.2).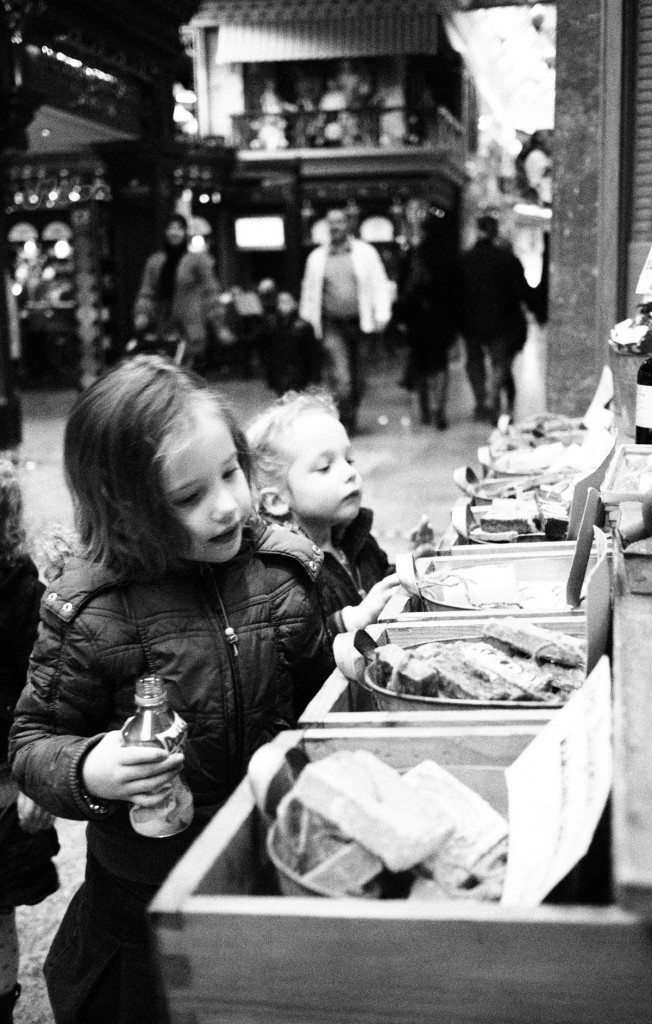 –
Princesses' and fairy dust. My eldest daughter (she just turned 5) playing with sand on a sunny day in spring (Panasonic 20mm)
 –
From a distance. My eldest daughter in the dunes running towards me on a cloudy day in spring (Panasonic 20mm).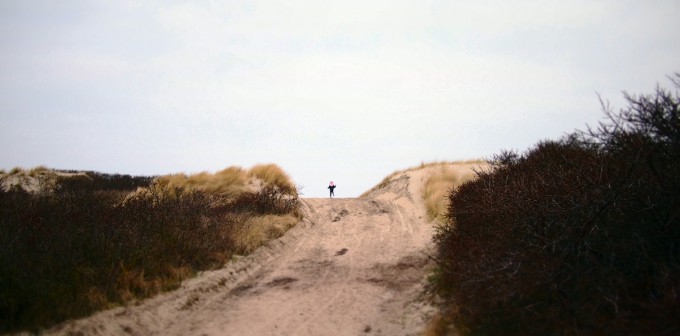 –
Sand grains united. How we are dependable on all the tiny grains of sand against the brute forces of the sea, living in a country partially below sea level (Panasonic 20mm)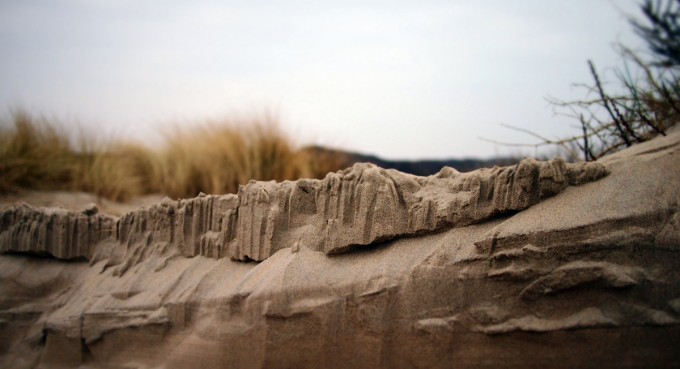 –
Three in a row. Windy day at the beach. Three kids in a row. Like the colors of their hand shoes against the pail surrounding (Panasonic 20mm)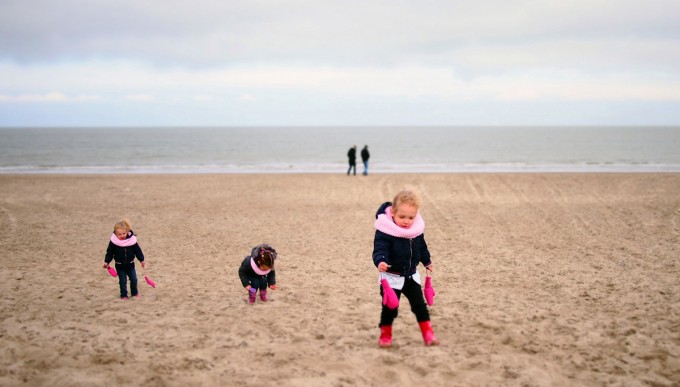 –
Good morning beautiful life! My youngest daughter born in march taking a bath in the Tummy Tub for the first time. I think her expression talks a 1000 words! (Panasonic 20mm).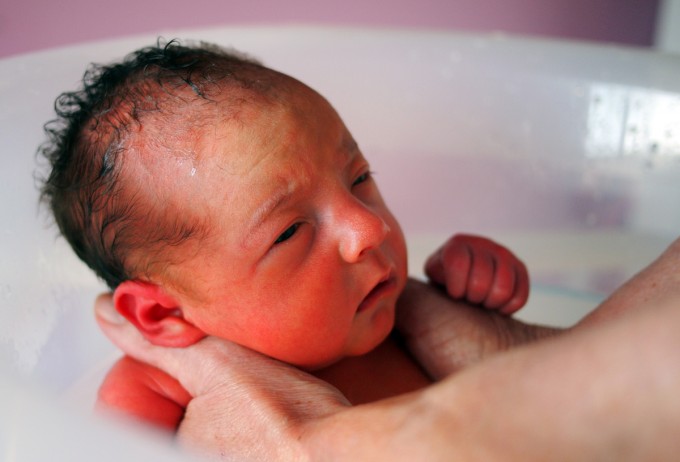 –
Walk the line – Someone walking down the pier with flowers (remembrance of a dear one). This was an emotional moment for me losing my mother almost exactly a year ago (Panasonic 20mm)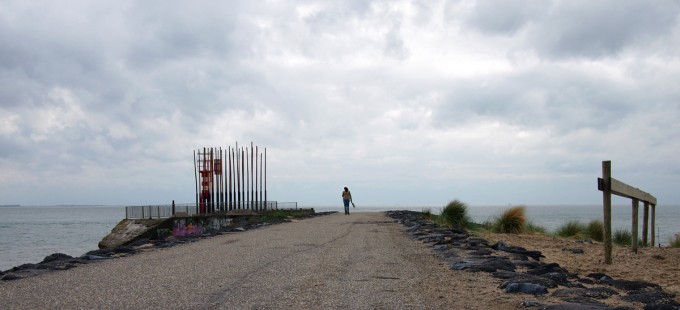 –
Garbage in, garbage out  – Sulo is a garbage can brand. Just a fun shot with the Dramatic art filter (Olympus 45mm)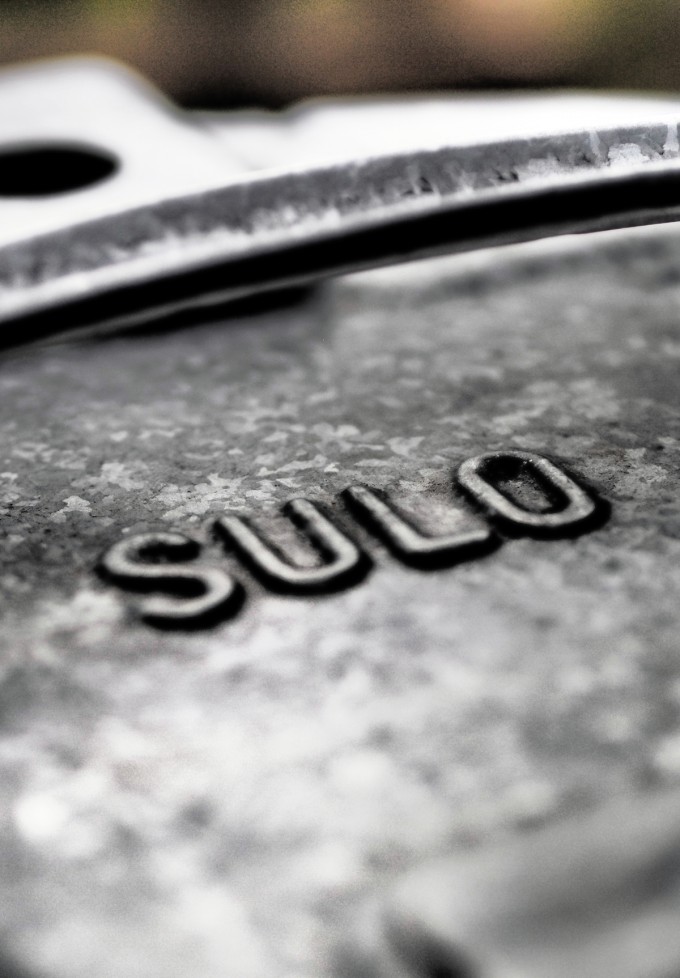 –
Poles and horses. Old fashioned ride in the zoo this summer (B&W grainy, Olympus 45mm)
–
Plastic fantastic… the youngest of the twins with Barbie with her new static look (Panasonic 20mm)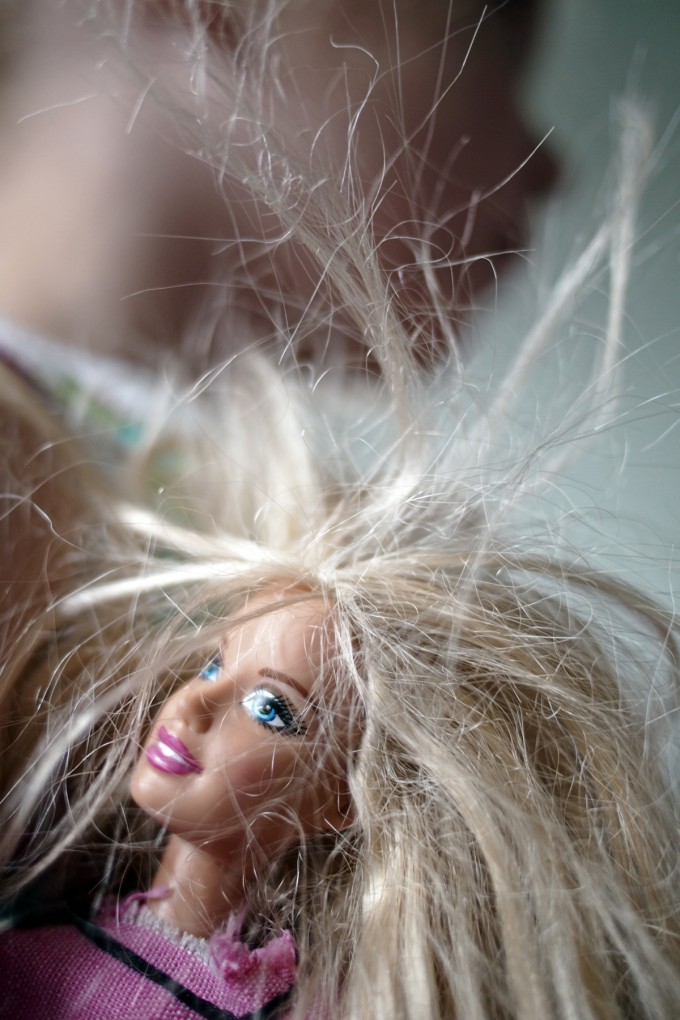 –
Growing pains – My wife comforting the eldest of the twins. She didn't like a ride in the amusement park and cried (Panasonic 20mm)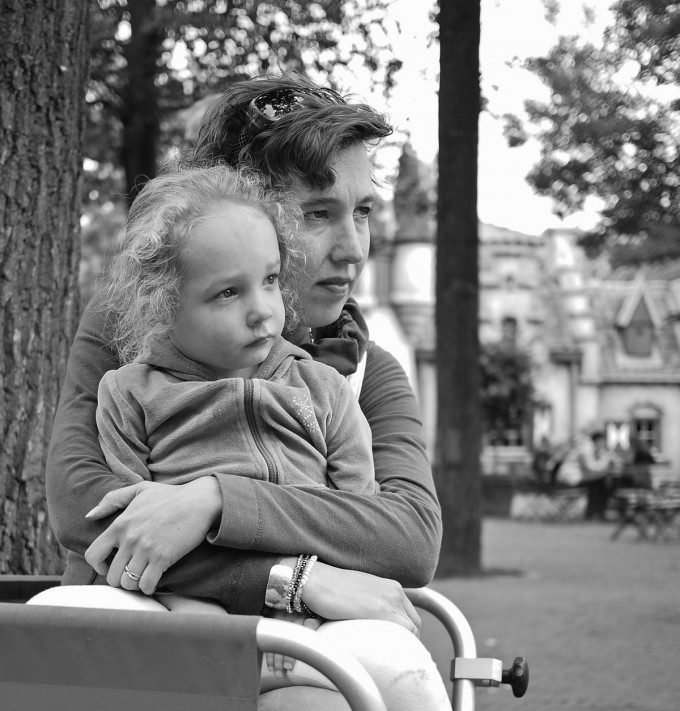 –
Aliens are coming! The youngest of the twins watching a ride in the amusement park coming down, being scared it will fall on her head (Panasonic 20mm)
–
Santa helper. The eldest eating Cotton Candy LOL (Panasonic 20mm)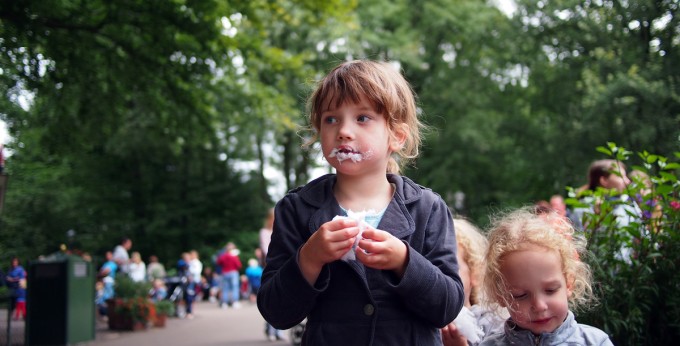 –
Rockabye baby. The eldest of the twins being too tired… she fell asleep at the table while eating (Panasonic 20mm)!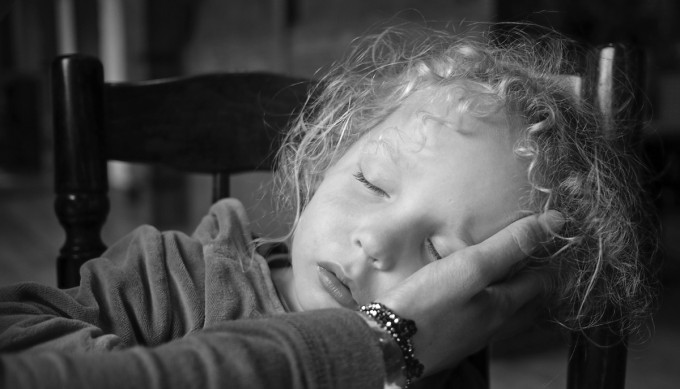 –
Pic 18: One day she will fly away – The eldest this summer after a dip in the kiddy pool. Makes you realize they grow up very quick in this hectic life. It's just a minute or so before we also encounter the empty nest syndrome although she is only 5 (Olympus 45mm)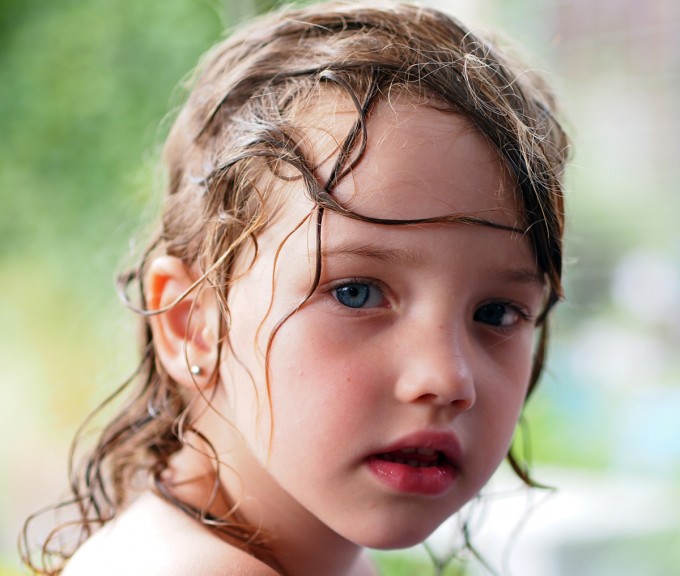 All pictures got some slight PP and cropping thru Photoshop. I usually do not commit to the 3:2 photo ratio as you can see. I don't know if it's a shame, but I like it this way.
Thank you for the opportunity Steve! Keep on the good work. Because you seem to nail it every time. It's not about pixel peeping, it's about life, love and passion and which camera has the MOJO to capture. For now I found mine. I know it's flaws, but I also don't throw away my kids when the get scratched by falling.
Thanks for reading!
Regards, Jeffrey