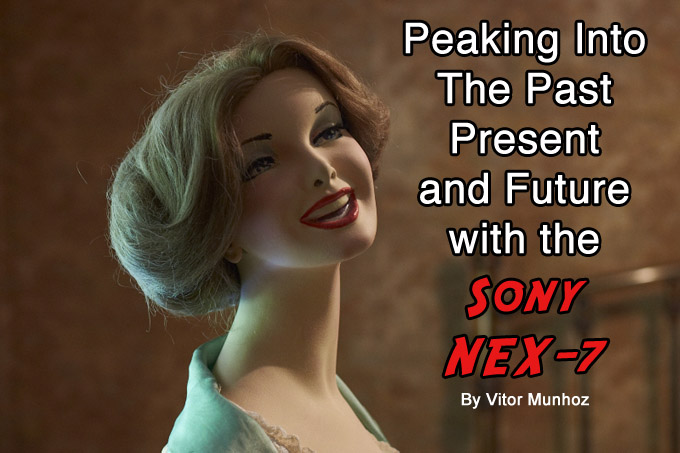 Peaking into the past, present, and future with the Nex-7
By Vitor Munhoz – His website is HERE, his blog is HERE
The recent plethora of new goodies being announced made me stop to think about the pace and direction of photographic innovation. In particular, the new Sony Nex models got me wondering whatever happened to the Sony Nex-7?
Rewind to less than a year ago and anyone who was anybody online could not place Sony Nex-7 on a higher pedestal. It was the be all and end all of photographic achievement. While some prophesized the death of DSLR's, others went out of their way to test it up against everything and even overturn the sovereignty of the Leica M9. Then, as if its 15 minutes of fame were up, new kids showed up on the block and cast the Nex-7 into oblivion.
[ad#Adsense Blog Sq Embed Image]
How could such a revolutionary camera be overshadowed so quickly? Could this just be the new lifespan of technology or simply our short attention span? I refused to believe in either. There had to be something more.
I myself had a Nex-7 for a few months, and due to several gripes with it, thought it best to part ways. But it couldn't have been that everyone had the same experience as me, considering I was using it solely with legacy lenses, such as the exotic Konica 21-35mm M-Hexar Dual and an old beat up Nikon 50mm 1.8 Series E. It also couldn't have been the gorgeous colors, image quality or even that EVF which I miss to this day.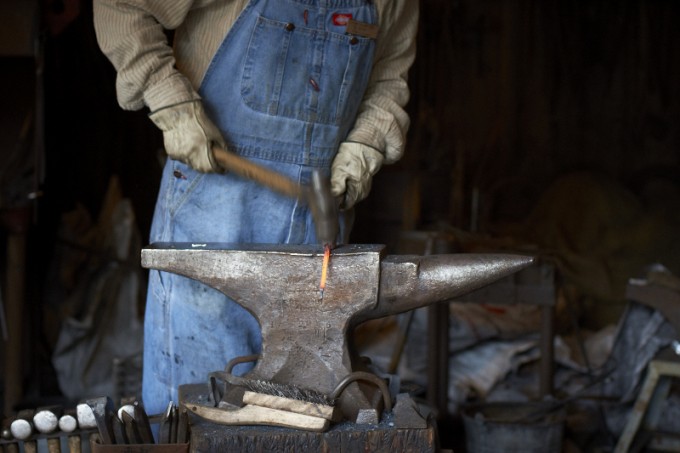 Coincidentally, whilst reviewing my old photographs of a village museum taken with the Nex-7, I began to form parallels between it and the camera. The village museum is a sanctuary of old technology. It nestles amazing tools from the past that have been abandoned with the coming of newer ones. What caught my attention was that the village museum didn't simply carry random old tools – it displayed tools that survived the test of time despite newer technology. The printing press, the anvil, and even the rusty old steam donkey have each served a singular purpose, and in doing so, still hold relevance to this day. I don't want to compare a camera to an anvil here, but regardless of the complexity of photography as an artform and a craft, the camera is ultimately a tool.
In our age, however, tools can be made to incorporate countless features, and I think what attracted many of us to the Nex-7 was that it wasn't a simple tool anymore, it was the ultimate tool.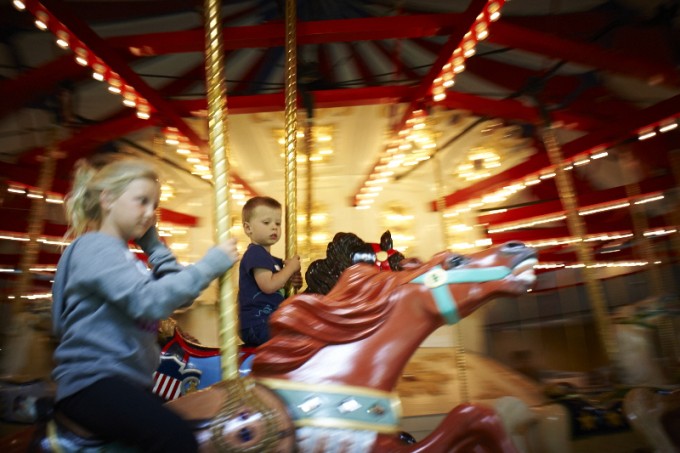 Here was a camera that was smaller than a DSLR with an image sensor that dethroned a Leica. It had a promise of future high-end lenses, led by the Zeiss 24 E, and access to professional AF if desired. Not only that, but also like the village museum, it breathed a second life into an entire world of optics unlike any other camera had with its new focus peaking mode. This camera served everyone and there was no job too big or too small for it. It could take on editorial, commercial, landscape, portraiture and why not even sports. It was in every sense of the term a "jack of all trades." To my naiveté, however, I use the term "jack of all trades" quite too often without considering its second part: "jack of all trades, master of none."
Such "Jacks of all trades" have a very arduous road to success and you don't see them in village museums for a reason. Their relevance usually falls short when compared to the tools they were meant to assimilate. There is something about the simple, but dependable tools that have proven their worth, the ones that are still in the annals of history and, in some cases, used to this day despite technological advancements.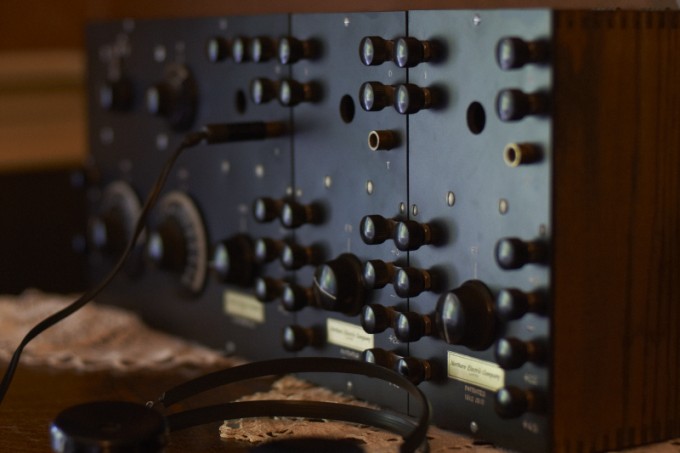 The same can be said about cameras. A year has passed and not much has changed: DSLR's are still going strong and Leicas still cost an arm and a leg. As inventive and farsighted as the Nex-7 was said to be, I think what it lacked was clearer vision of what it was and whom it was for. The jack-of-all-trades was truly a master of none. As I began to cross off my list of uses for the Sony Nex-7, I felt as if it was all a foolish dream, much like what it must feel after buying an all-in-one TV remote/fax machine/nose-hair trimmer on a whim. The Nex-7 wasn't here to replace anything.
For starters, Sony's hotshoe is an anchor holding back the entire Nex and Alpha systems. The alternatives – a ridiculously priced conversion adapter or third party versions that only work sporadically – just aren't acceptable. Even with a magical 24 mp sensor, commercial and portrait photographers will sound a clear "no, thanks" with the fear of a conversion adapter acting up during a photo shoot.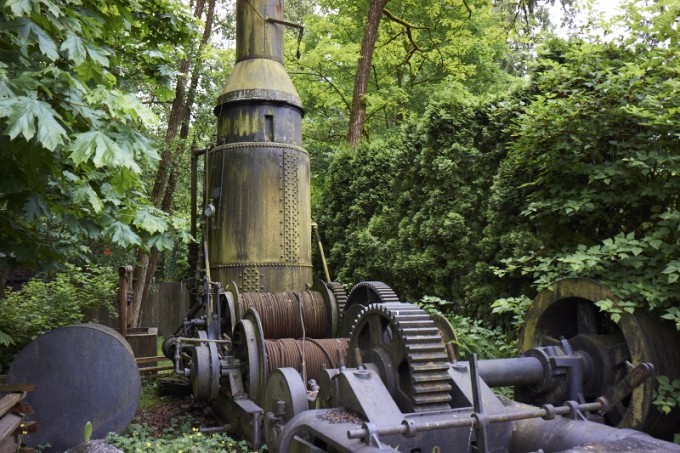 Second, the focus peaking mode is interesting, but it's still a long way from being fully trusted. When it tells you absolutely everything in your frame is in focus because you're shooting at f8 outdoors on a sunny day, I'm sure many street shooters with their legacy lenses will also join in with a "no, thanks."
But above all, trying to embrace the entire system just caused me to question Sony and its priorities as a whole. Why should I invest in a system from a company that can't be bothered releasing a single firmware update to their flagship Nex model? Instead, they attempt to resolve criticism of the Nex-7 by developing a replacement model. Three new cameras later (including the upcoming Nex-6) and no new lenses as we were made out to believe, no accessories, and no support. They give us the newest cameras like clockwork, but what are we truly gaining? Since my 4-month-old camera will soon be labeled previous generation I can assure you it's definitely not something that will be remembered a few years from now. If there ever was a village museum for cameras, I don't imagine it having room for the Sony Nex-7.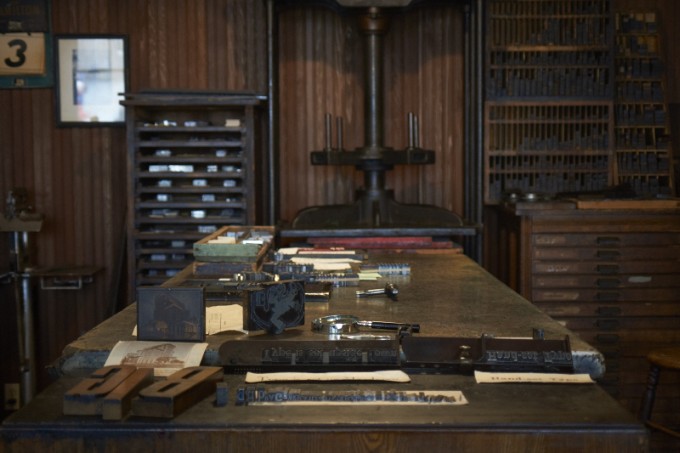 I don't want to put anyone off of the Nex-7. It is capable of magnificent images and I'm sure many owners out there love it to pieces. I only wish that my experience and views can encourage discussion regarding the bigger picture and what us consumers are benefitting from this new age of market demand and supply. While we all wait for upcoming announcements, I hope that these new tools can help us achieve more than we could before, rather than just being this-year's model waiting to be replaced in 2013.
Cheers,
Vitor Munhoz