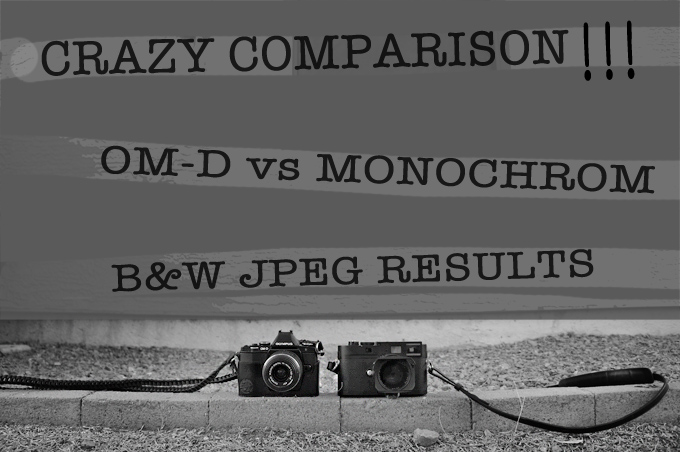 The Crazy Comparison Returns! The $999 Olympus OM-D vs the $7995 Leica Monochrom!
TONALITY TESTS – This is not a comparison of sharpness, detail, or anything else but B&W tones. 
So as I was going through all of my recent e-mails I found more than 10 asking me for a comparison between the Olympus OM-D and Leica Monochrom. Some even asked me to shoot the OM-D in Monochrom mode with the Orange filter applied and to shoot my Monochrom with a real Orange filter applied. So I did just that.
Before anyone freaks out let me say that this is called "Crazy Comparison" for a reason. I am pitting an $8000 camera body against a $1000 camera body and using the KIT ZOOM on the $999 camera and a $5000 35 Lux FLE on the $8000 body. So in reality, this is a $1100 combo vs a $13,000 combo.
Also, almost all of these are just snaps in my horribly barren backyard. NOTHING scientific goes on in my Crazy Comparisons. I just shoot both images using the same ISO and aperture and equivalent focal length and compare. Anyone who has seen one of these before knows they are done mainly for fun, but sometimes they can be eye-opening.
[ad#Adsense Blog Sq Embed Image]
WHAT YOU SHOULD KNOW BEFORE LOOKING AT THE IMAGES BELOW
These have all been shot as JPEG to compare out of camera JPEG B&W files. The Olympus has a feature where you can set it to "Monochrome" and apply colored filters in the menu. I chose to use "Orange" because this is my fave filter on the Leica Monochrom. You can not shoot RAW with the Olympus and have these settings applied so these are straight out of camera JPEGS only! There is absolutely NO DOUBT that the Leica would trounce the Olympus here for detail and ability to print huge, but what I wanted to see was if the Olympus, using its own Monochrome mode and filter could match the Leica in tonality and character. Even using a dinky kit zoom!
So before the complaints start keep in mind this is a just for fun comparison as I have ALWAYS done for years now just to see out of camera JPEG results in Monochrome from each camera. One specially made boutique hot rod and one jack of all trades that the masses in the digital photo community can more realistically afford.
Take a look at the images below and click on them for larger views. Can you tell which camera took what image? One of them will be especially easy (set#2).  I can see the differences but it could be only because I know what image came from what camera. Can you? The answers will be at the very bottom of this page as to what image took what.
If you guys MUST see full size images because you are interested in sharpness and detail then be patient. In 2-3 days I will update this page with a couple of full size files from each. I am taking a little photo trip this weekend so I can get some real images 🙂
SET#1 – One of these is from the Leica, one from the Olympus. Click to look closer and see what you think. Images have been resized to 1500 pixels wide. ALL are OOC JPEGS with no tweaks at all. BOTH are using Orange Filters. The Leica with an actual filter and the Olympus with in camera processing.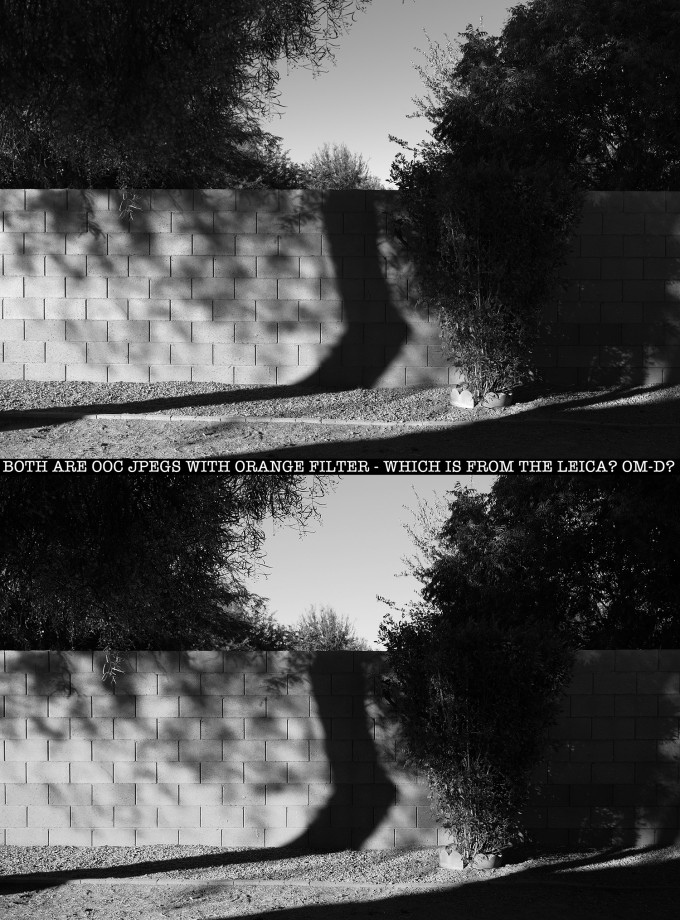 –
SET#2 – This one is easy so I will give it away. The Leica can not focus as close as the Olympus. Same 35mm focal length equivalent with the Oly but I was closer in.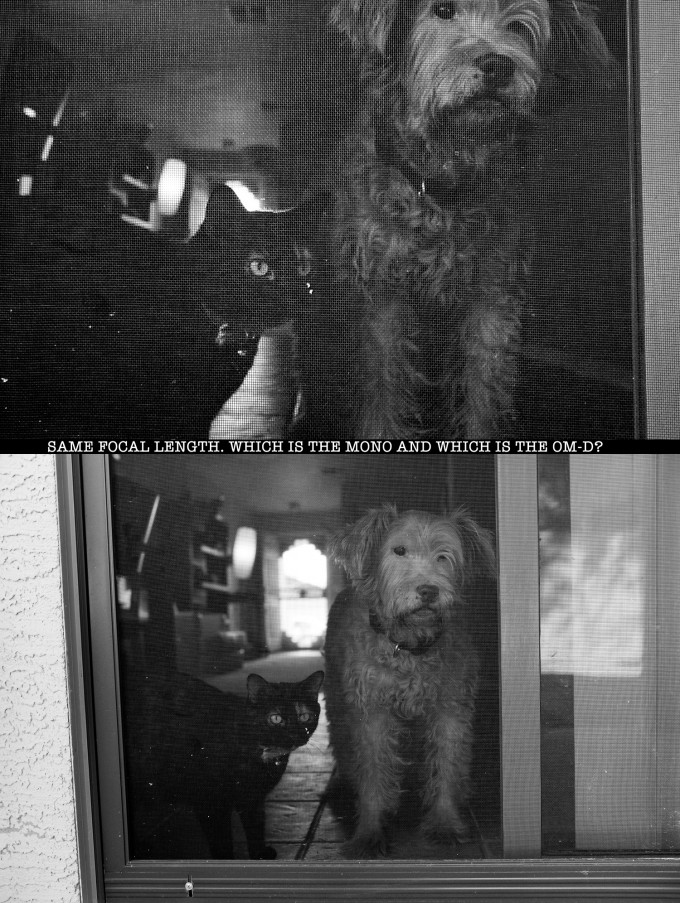 –
SET#3 – Which is Which?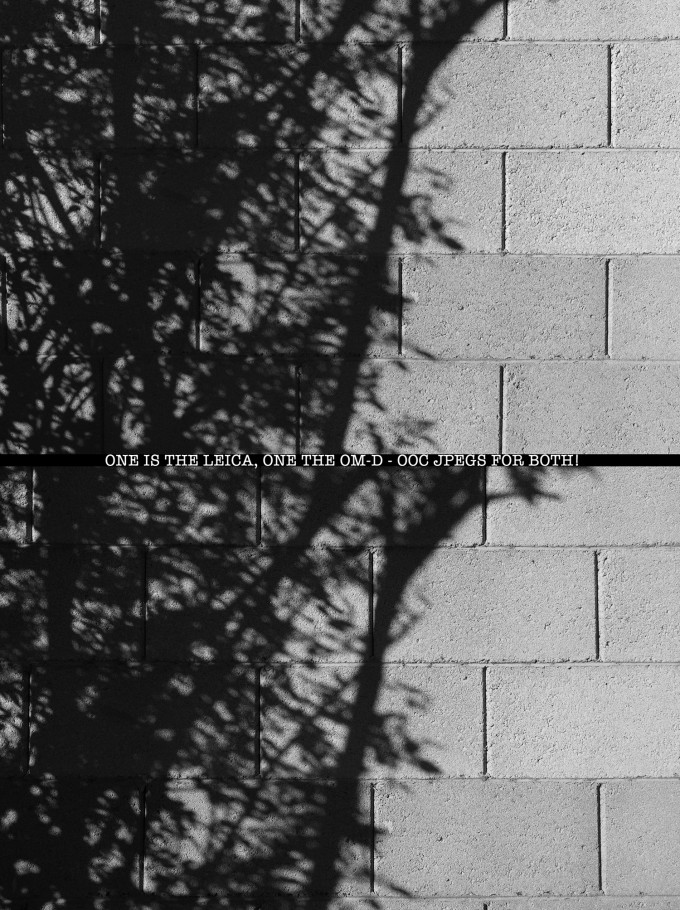 –
SET #4 – The tones look similar to me in this one. Can you spot the Leica?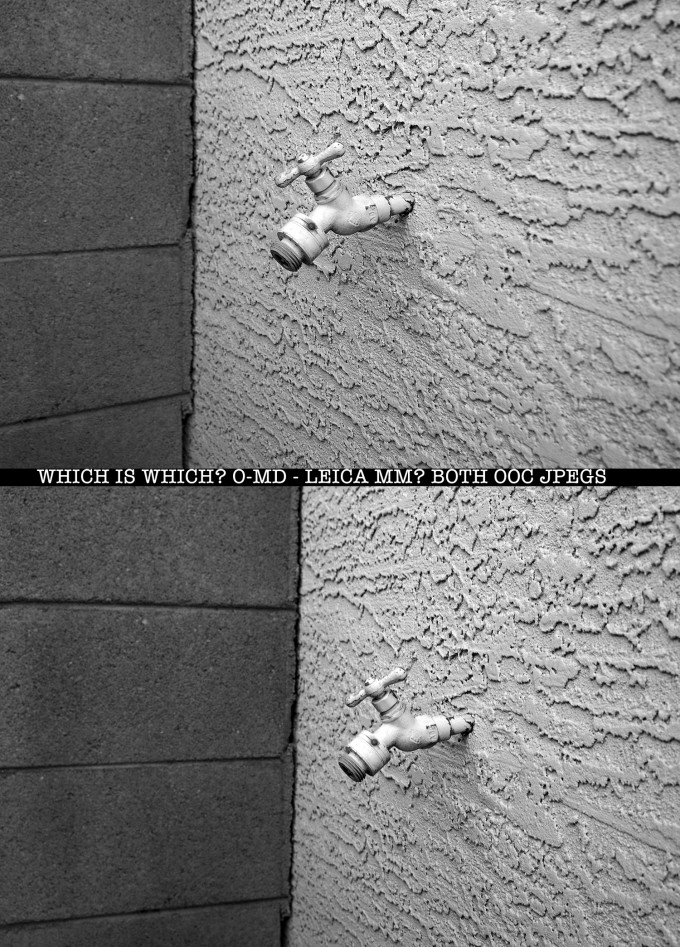 –
SET#5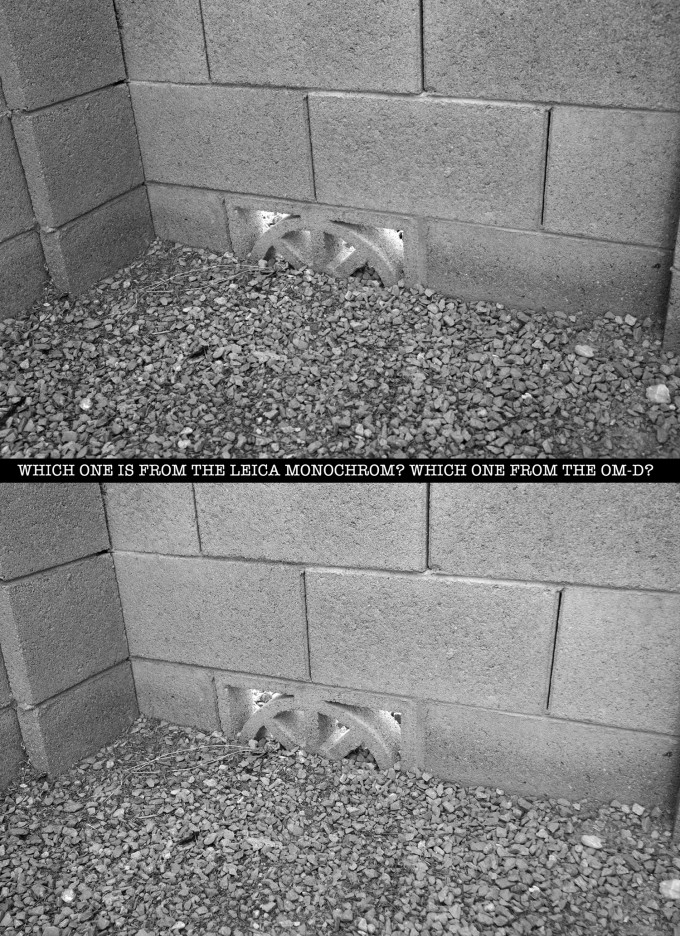 –
SET #6 – These were shot at ISO 1250 and 50mm (50 equiv. on OM-D) and f/4
ANSWERS:
SET#1 – Top Leica MM – Bottom OM-D
SET#2 – Top OM-D  – Bottom Leica MM
SET#3 – Top Leica MM – Bottom OM-D
SET#4 – Top OM-D – Bottom Leica MM
SET#5 – Top OM-D – Bottom Leica MM
SET#6 – Top Leica MM – Bottom OM-D
UPDATED by request:  Shadow Recovery Quick Test – Click each of the recovered images for FULL SIZE files. BOTH were from RAW this time.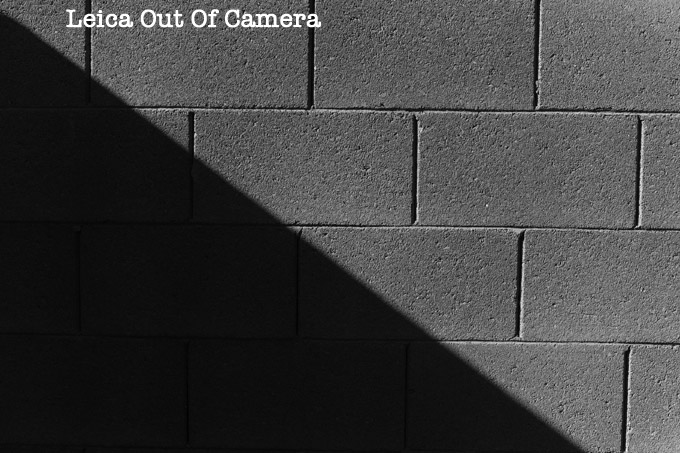 –
NOW both files with the shadow area recovered. BOTH were 35mm Equivalent, BOTH were at f/4, BOTH were at ISO 320 – Shutter speed of Leica was 3000, OM-D 3200
CLICK THESE FOR FULL SIZE FILES – THESE ARE FROM RAW
1st one is the Leica – 35 Lux, f/4, ISO 320, 1/3000s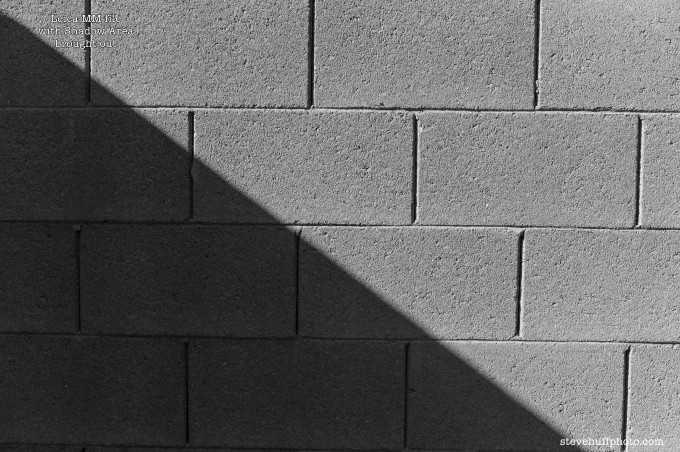 –
Now the OM-D with Kit Zoom – 35mm equiv, f/4. ISO 320, 1/3200s – This is where you see the weakness of the kit lens with softer edges