USER REPORT: CV 25/0.95 on NEX VS Nikon 35/1.4G on FF
By Kolen Cheung
I forgot how long I have been reading your site, probably started by googling reviews on some Leica/Voigtlander lens. And the review I love most is the one on the Voigtlander 35/1.2 II. While other people might focus on the technical aspects, saying it is not sharp wide open or what, from time to time I've gone back to your review on this lens and read through it again. Again and again, I forgot how many times I did read through it. You showed me the passion you have and how much you enjoy from the lens. With the examples, you show great photos can be achieved with this lens. So some day I decided this is the lens I want. But just I don't have a FF M mount camera (M9). I need the DSLR system for work, so while I have been tempted to sell all my gears and buy an M9 and some lenses, I just can't do it. And then I love the 35mm focal length; I don't want to put it on a crop sensor making it becomes somewhat normal…
So far when I just want to have a 35mm focal length, I would bring my D800E and 35/1.4G with me. It is already quite light in the DSLR terms and at such depth of field. But it is still quite heavy so more and more often I would just left it at home if I don't plan to shot something. But sometimes opportunities cannot be planned…
Long story short, one day I suddenly think that why don't I try to put the Voigtlander 25/0.95 for micro four third on the NEX camera to see what happened? I did see samples from one guy on the Internet. Strong vignetting and no infinity focus would be the deal breaker for many. However after much thought I decided to give it a try to see how well it can go.
So I bought it, the Voigtlander 25/0.95 with NEX C3!
First, I want to see how it compares to the usual kit I bring, the D800E with 35/1.4G. I know the latter must be better (just like you know the Leica 35/1.4 FE would be better than the Voigtlander 35/1.2II), but I want to see how well they compare and if it can satisfy me. This is the origin of this "crazy comparison".
A quick calculation will show why I am interested in this combo. The NEX C3 has a crop factor of 1.54. So a 25mm F0.95 lens would be equivalent to a 38.5mm F1.46 lens on full frame. Hence close to 35/1.4 on FF. And this a little bit longer reach account partly for the differences you see on the photos below (and partly because I'm lazy not using a tripod).
Voigtlander 25/0.95 on NEX C3, at F0.95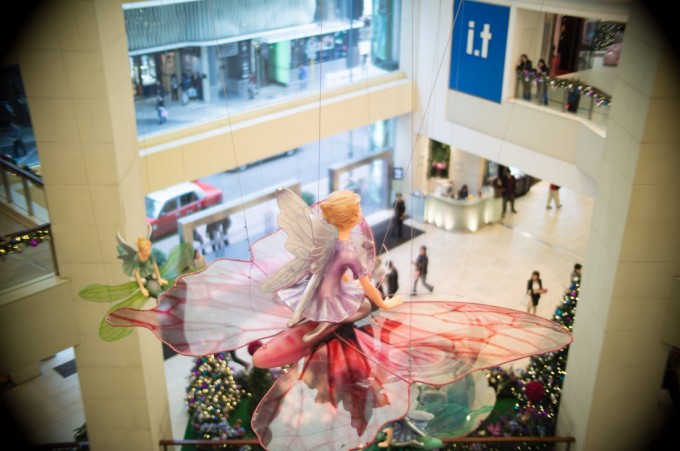 Nikon 35/1.4G on D800E, at F1.4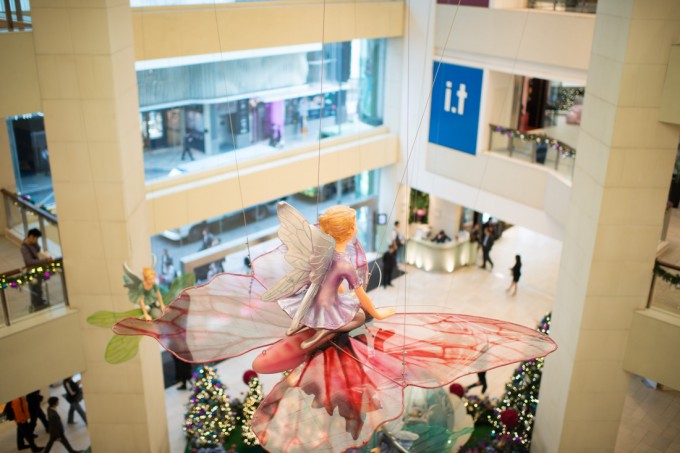 I shot RAW only. I imported them into Lightroom 4. I use Adobe Standard as the color profile, and leave all settings to its default settings except adjusting exposure and white balance. Which one do you like?
There's some technical flaw on the Voigtlander 25/0.95 on NEX. The extreme corners are totally dark, even worst than strong vignetting. The corners have some smearing (look at the bokeh at the lower corners). More glowing. Etc, etc. But that doesn't stop one to use that. Just remember to do some cropping. At worst it would be like shooting from a micro four third camera.
But what's more fatal is this: with the only micro four third to NEX adapter available in the world, infinity focus is not possible.
(All photos starts below have been applied some post processing)
Voigtlander 25/0.95 on NEX C3, at F0.95
Here I am shooting at "infinity" but the actual focus distance is about 14 Ft or 4m. These will stop most people from using this combo. But I actually know all these before I bought this combo.
Voigtlander 25/0.95 on NEX C3, at F0.95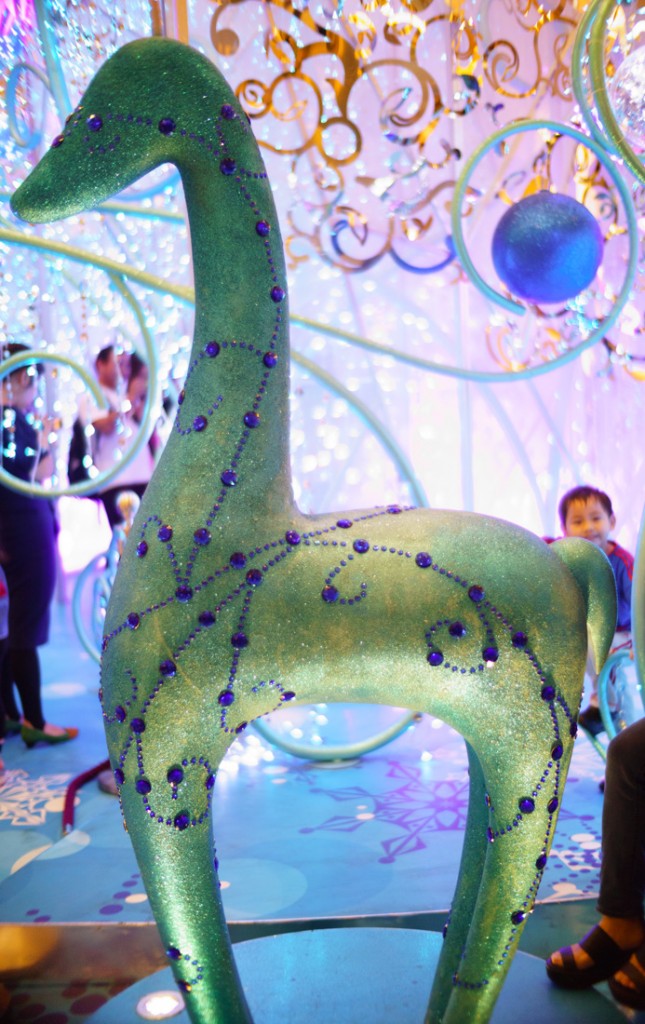 Just get closer and one can shot wide open and in focus! And crop slightly to kill the dark corners. The crop factor for this is 1.74 making the lens equivalent to 43.5mm F1.65.
Voigtlander 25/0.95 on NEX C3, at F2.8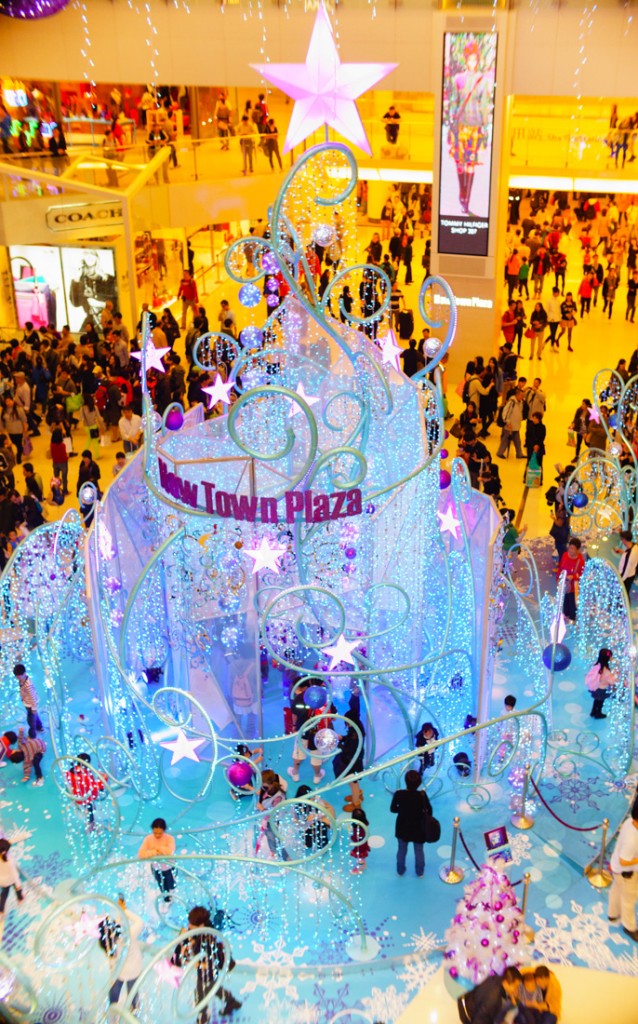 Want to go beyond 4m? Stop down a little bit. (Here I didn't optimize it well. By looking at the EXIF data I can slow down the shutter two more stops and tune the ISO two more stops. And at post processing I boost two stops so it means I still have two stops to play around. If I were more careful I would shot it at 1/50s and ISO800 at F5.6.)
People may say why bother to shot this F0.95 lens at F2.8~5.6. And I'd say this is the compromise I have to make with this combo. After all short distance and thin depth of field are correlated so this is not as bad as one may think. Depth-of-field-wise, all I lost is to throw something at around 4m out of focus but in focus at a farther distance.
I cropped in the above two examples. But in some cases it is not necessary.
Voigtlander 25/0.95 on NEX C3, at F0.95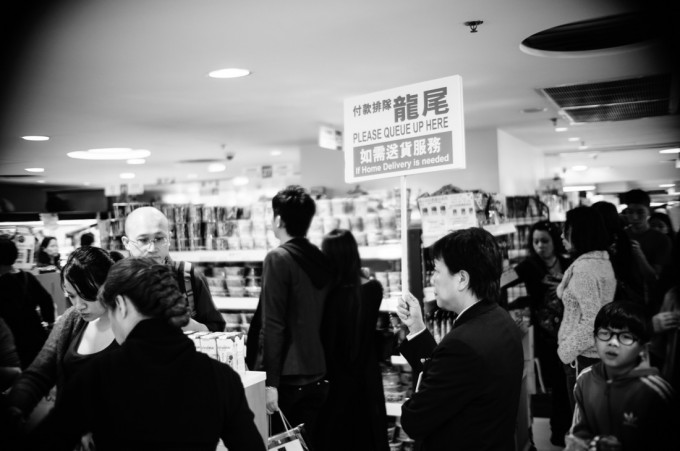 And an even better example would be some scenarios (e.g. at night) that the corner position are actually dark.
Hope that you enjoy the photos! And actually I like this combo. For a nice walk around I can bring this combo and use this solely. And of course I won't forget the Voigtlander 35/1.2II I mentioned in the beginning. Rumors say that 2013 will have a full frame NEX and if it'll be true I would replace this combo by that FF NEX plus 35/1.2II. That would be so much better but this is as good as I can get right now.
The last two things I want to add which may interests some of the others are: I calculated the biggest possible crop factor without absolute dark corner is 1.57, making the lens about 39mm F1.5 at FF equivalent. And the infinity focus issue is, as far as I know, not inherent. It is the maker of the currently only micro four third to NEX adapter who made a mistake. Maybe they didn't use a real lens to test it? Or may be the lens they use has a too narrow aperture so that it looks sharp. Actually the seller claims that infinity focus can be achieved. Obviously they made a mistake and hope that they would know it by now and correct it!