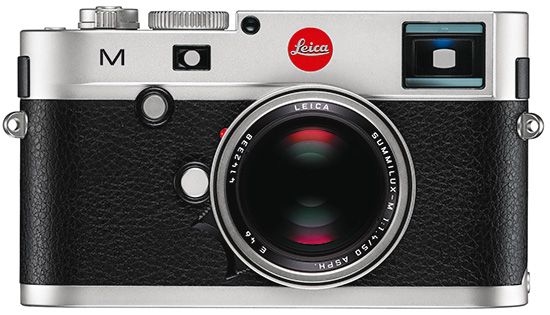 The new Leica M 240. Sample images on the web. What do you think?

Well January is upon us..it is now 2013 and I hope all of you had a wonderful holiday. Me, I had a GREAT one and spent it with loved ones though I wished I could have had my Mom here this year. In any case, 2012 was a rocking year and I am guessing 2013 will rock even harder, in fact, I will make sure it does. One camera I am excited about is the new Leica M "240". This camera is either going to be HUGE or be a big flop. I am guessing it will do very well for Leica as on paper it seems incredible. But being an M camera it is also going out on a limb with all of these extra new features and I have heard it through the grapevine that the new M may be coming out later rather than sooner. To those who pre-ordered I am hoping these cameras come in within a couple of weeks but in reality I am thinking it may be a couple of months. The B&H Pre-order page says Feb 28th, which may extend to March 28th 🙂
Leica has a way of announcing things well before they are ready to rock and roll out the door. In fact, when did they announce the 50 APO Summicron? See what I mean?
Anyway, some of you may or may not have seen the leaked pics from the new M 240. I did and when I saw them I was not sure what to think. The pics are basic snapshots inside of a horribly lit Costco store and to top it off they are JPEGS. So that right there is going to ruin ANY shot from ANY camera 🙂
You can see those images HERE if you have not yet seen them. Me, I think they lack that pop that comes from the M9 files but it is much to early to judge, especially with these images and pre-release firmware. This camera is such a beautiful instrument and I am confident that when it is released that it will blow our minds with its feel, operation and quality of files. If it doesn't then it could be a problem for Leica because there is so much competition out there now with more on the way to challenge the mighty M. None will be an M of course and nothing will give you that RF experience quite like an M but the image quality coming out of this camera has to be a notch above everything else, like the M9 was at launch. If the quality is below the M9 then I feel many will go back  to the M9. If it surpasses the M9 (some on the inside are saying it does indeed) then we will have a very special camera on our hands. Personally, I can not wait to test it out.
The cool additions to me are the weather sealing, new cosmetics (I like the larger red dot), the plain "M" on the front and the newly redesigned back side and larger LCD. Sucks that it does not have a built-in sensor cleaner but Leica says it would not fit. This will also be the first digital M with high ISO capability that is usable. The M9 was good but the M will be better. My favorite thing is that it is the same price as the M9 when it was released and Leica stayed out of the insane price hike mode they have been on for years.
Do you think the Leica M 240 will beat the M9's IQ and POP? Take the poll below!
[polldaddy poll=6808605]