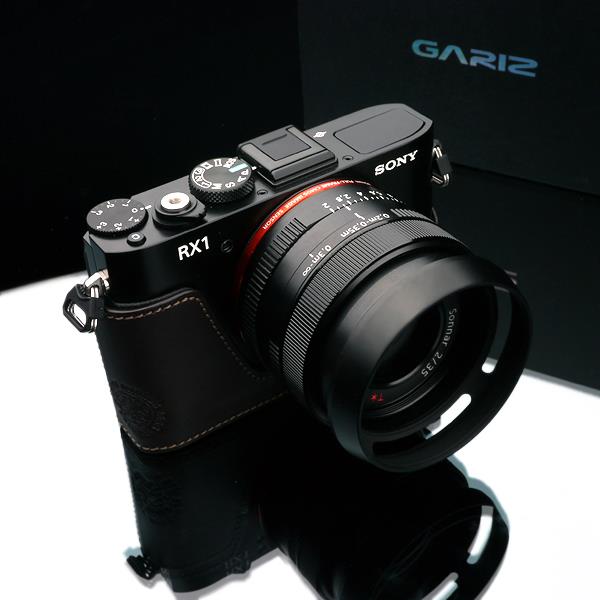 The Gariz Design Sony RX1 Case and Strap Review (video)
I recently received the new Gariz Design Sony RX1 case deluxe set and I LOVE THIS SETUP! We all know that the cost of the official Sony case for this camera is over the top at $250. While this case is also $249 for the deluxe limited edition set that you see here, I would take this case over the Sony case every day just for the strap system and awesome workmanship and looks. As with all Gariz cases, I love the metal bottom plate that allows you access to your battery and SD card without having to remove the case. There is also an all metal tripod mount in the case so you never have to remove the case or strap to use it.
See the video below:
The fit, finish and quality of this set is superb. The Italian leather feels soft and supple but fits like a glove. The strap is genius and I even love the leather cap stick on that gives the whole package a finished look. The case and strap come packed in a nice box which reminds me of the Fuji X100 packaging but we also get the velvet bag treatment. Very luxurious. I have the Gariz case for the OM-D and LOVE it. Hasn't been off the camera at all as it adds more size and grip to the camera.
The con with this case is that there really is not much protection. I see it more for style and good looks as well as adding some size to the height for better grip. The strap system is very functional and pretty sweet in use.
If you want a pricey but great looking case and strap set for your Sony RX1 look no further than the Gariz Limited Edition set. $249.
You can order it from the Gariz Facebook page by sending them a message or here on E-Bay.
official images of the case