Street Photography in Paris by Paul Perton
It's late May and I've been very glad of the central heating in my room when I've got up at 06:00 and stottered back into my room after 23:00 most nights. When I first arrived, I was puzzled that the central heating was still on. Now I'm very glad of it and on a number of occasions used the radiator as a clothes horse to get shirts and fleeces dry before my daily routine kicks-in once again.
Why am I mentioning this? I'm in Paris and was expecting the weather to be somewhat better, as did the thousands of tourists that flock every street, corner, restaurant, café and museum.
Peter Turnley is the reason I'm here. He's a sometime Paris resident going back three decades and a street photographer somewhat in the mould of Cartier-Bresson and Doisneau, albeit younger. Peter's street workshop started on Saturday and has eleven of us walking the streets photographing les Parisiennes as they go about their daily business.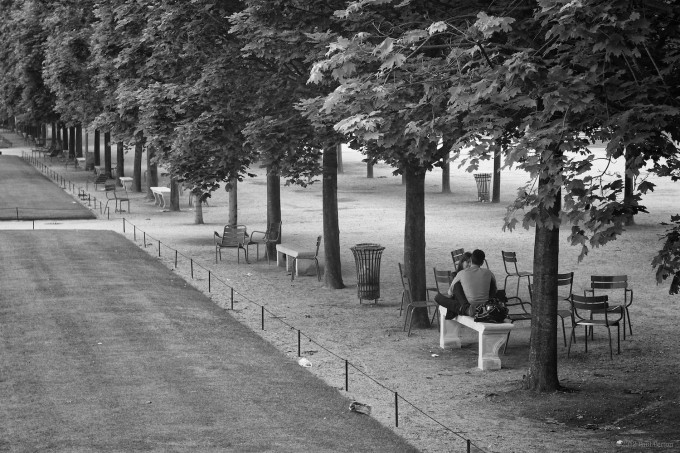 The chilly and damp tourists are of little interest to us; they only hide the real city; ancient, full of light and entirely enchanting.
I haven't been in Paris for some years and find my hard-learned post-school colloquial French has completely deserted me. In it's place the awkward sounds and flat vowels of Afrikaans spring to mind as I try to make myself understood. This is a solo trip; Mrs P is at home dealing with builders and so, no use in the translation department.
Despite my clear British heritage, I lie a lot when I'm in France; "Non. J'habite á l'Afrique du Suid" being my biggest porkie. That immediately seems to put the French at ease and like me, which wouldn't usually happen were I to confess to my real pom roots. At that point experience has taught me that the French invariably sneer, or shrug, but either way, provide absolutely no assistance or succour, depending on what I seek. Pretending to be South African is expedient to say the least.
Curiously, the city does seem to have become somewhat less parochial and on this trip and I hear English spoken everywhere, including the Metro. That's a definite plus.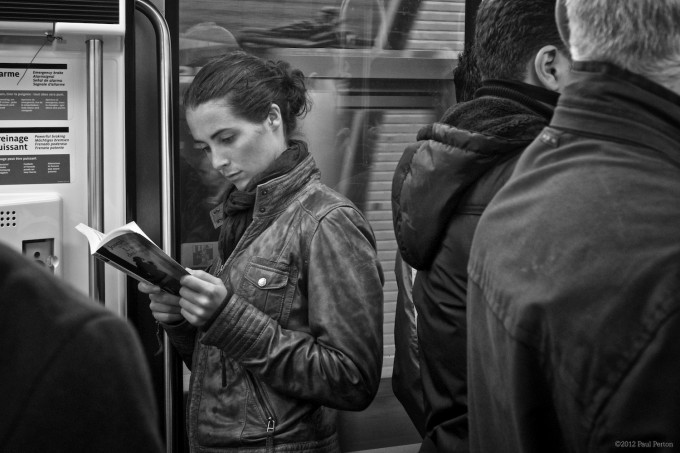 Back to the workshop. Peter Turnley is one of a rare breed; a photojournalist that has managed to forge a hard-won reputation for being in the right place at the right time, camera in hand. He is attempting to inculcate us with some of his street wisdom and I for one have felt a significant change in my photographic attitude since arriving here.
The ten others on the workshop are having similar experiences, with varying degrees of photographic success. Peter's style is as you'd expect for a successful photojournalist; direct and somewhat confrontational. The streets of Paris aren't a war zone, or a refugee camp in Somalia and I find myself wondering whether such an in-your-face style is justified. His photographs speak otherwise and we are all finding ways to adapt his guidance to our own styles.
After an orientation meeting and dinner on Sunday evening, the pattern of our days quickly takes shape; shoot, edit and submit a day's images for group discussion and selection, then it's back out on to the streets for another go-round.
Monday, Tuesday and Wednesday are chilly, overcast and rainy by turns. As the week progresses however, the weather improves as do our skills. Those readers familiar with my early morning habits won't be remotely surprised to find I was out on the streets at around 07:00 – earlier than that and there really wasn't sufficient light pour la photographie.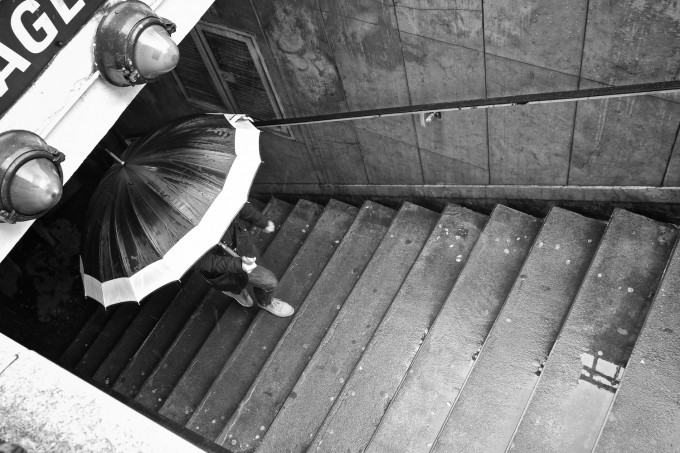 Slowly, we each built a group of selected images on Peter's computer, the aim being 15 photographs from each of us that would be collected into an end-of-workshop show featuring the work of the entire group.
Interwoven with shooting and discussion were two guest discussions; Voya Mitrovic the Serbian-born darkroom superstar who printed for Cartier-Bresson and an entire galaxy of other Paris-based photographers of that era. He also prints for Peter and his work is full of the love, care and tonality that only a master of his craft can produce.
The second talk came from Gerard Uferas, a master photographer, with a passion for the opera, ballet and haute couture. By his own admission, a sensitive and complexed man, he showed us a collection of the most exquisite, textured and colored photographs. Unusually with a group of people all from various walks of life, the impact Uferas' work left every one of silenced and awed by it's sheer beauty.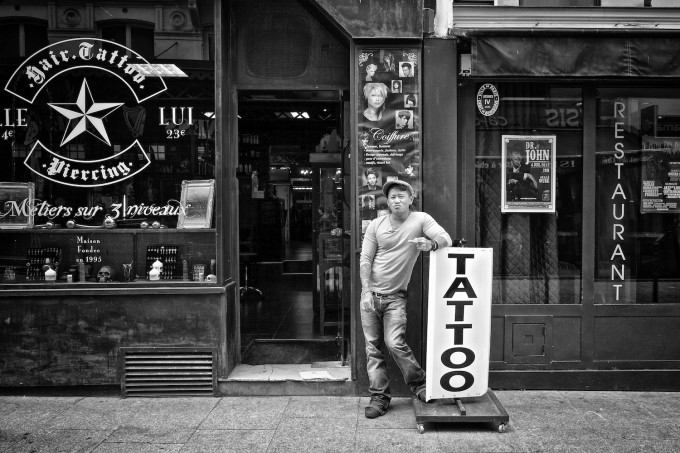 Meanwhile, my meanderings saw almost 100km disappear under the soles of my shoes, countless cups of café créme, beer and as is to be expected, fine food. On the latter, I should mention a plât du jour lunch of lamb rib chops, a cassoulet fit for a king and on two separate occasions, a wing of exquisitely prepared skate with beurre noisette and capers. For food like that, I'd (almost) live here.
Friday was deadline day for our photographs, as the final show was due on Saturday morning, along with a viewing of the individual portfolios we bought from our various homes. An unusual decision to view this work so late in the day, defended by Peter who makes the valid point that to see this work before setting-out might reveal a professional, or specialist photographer, whose input could adversely impact the hopes and plans of everyone else. Good point.
So, that was it. a week in Paris. Howling wind and rain at La Défense, mellow afternoon sunshine at Pont des Arts, magnificent buildings and some of the worlds most visually interesting people. How bad could that be?