My Wicked Journey (back) to the Fuji X100
by Kevin Preblud
My own photographic odyssey began while in Junior High School, shooting black and white on a Nikon FE. I learned about f stops, shutter speeds, film speed, as well as how to develop my own film and print my own photos in an old fashioned darkroom. There was rarely a moment when that Nikon wasn't slung across my shoulder like a musician with his guitar.
Over the years the depth of my passion ebbed and flowed depending on various life factors, but ultimately the birth of my first child in the early 1990's, conveniently coinciding with the availability of affordable consumer digital cameras, was the convergence of events that put me on the road that has led me to where I am today.
Over the years, another child was born and various individual and family milestones were recorded for digital posterity. But it wasn't until my children became involved in a variety of youth sports, that I truly picked up where I had left off with that Nikon at the end of my own childhood. It was time to jettison the pro-sumer digital point and shoot, and get back to the SLR world, albeit a digital one.
Once again my trusty dSLR was rarely missing from my side, shooting every sporting and school event that was on the calendar, at times, even for other parents who knew they could count on me to capture those precious moments of their children while I was for mine.
With both kids now in High School and still active in several sports, I spend many fall and spring afternoons photographing their various games, again now not only for myself, but for the teams as well. While this is the worst paying job I have ever had, the satisfaction of seeing the kids faces as they view their action photos online, like a professional athlete, is payment and satisfaction enough.
But like many fans of this site, while researching the mirrorless revolution, in an effort to add a less bulky camera to my toolbox, I found Steve's review of the Fujifilm X100. That was it! I didn't have to read another review. The X100 appealed to me in on so many levels; form, function, image quality, size, and most importantly, a return to the basics I remembered from my Nikon FE. It had a dedicated aperture ring, shutter speed dial, and exposure compensation dial; all the basics I had started with nearly a quarter century earlier.
I immediately went online and made my purchase. Upon arrival, the X100 did not disappoint. It was a rare combination of art and utility, like a fine writing instrument, not usually found outside of the Leica world. I must however admit, it took a bit of time to re-acclimate myself with non-automatic photography, but the more I did, the better the results and my personal satisfaction. As well, like so many others have said elsewhere, the X100 is an eye-catcher. The uninformed don't know if it's new or old, film or digital, but the intrigue easily draws them in front of the lens with little anxiety. People want to be photographed with this camera. People want to touch and feel it, making the whole photographer/subject dance much less intimidating and far more engaging.
Sadly however, I suffer from technology BBD (bigger better deal). Despite how much I had come to enjoy the X100, and how much I saw my candid and street photography improve, I wanted the next best thing. No thanks to Steve, I abandoned and sold my X100 for what sounded like the next best Fuji, the X-E1. Sure, there were AF improvements, interchangeable lens capability, and a better sensor, but I quickly realized that although the X-E1 was an improvement on paper, I missed my trust X100. In short order, I returned the X-E1 and went back online to eBay in this case, and re-acquired my trusted companion, another X100.
The bliss returned and we were back in business. You would think the lesson was learned, but yet again, and in no small thanks to Steve and his wonderful review, I was back on the BBD program looking to acquire a Sony NEX 6. So, out the door X100 No. 2 went and in the door came the NEX 6. Certainly the Sony is an able and accomplished camera, but I quickly realized it was no Fuji X100. All the reviews said it has better AF, better IQ, and better functionality, but at the end of the day, it just didn't "fit" me like the X100. So, once again, back went the NEX for return, and back I went to eBay for X100 No. 3. While I'm not sure how much I have cost myself thru the various exchanges, I can promise that this is the last time the X100 goes out the door……..until of course the recently announced FujiFilm X100s I have pre-ordered, arrives at my door step. I promise I will remain faithful until then!!
The following photos are from a nighttime shooting excursion along Colfax Avenue in Denver. Colfax was the primary East-West artery thru Denver before the advent of the Interstate Highway System. Playboy magazine once called Colfax "the longest, wickedest street in America." Colfax still continues to provide a variety of photo opportunities; from old neon-lit hourly motels and dive bars to recent urban redevelopment including outdoor shopping malls and the latest trends in fine dining.
Oddly, for one of the X100's most harsh criticisms, low light shooting, I found it to be a jewel to work with, and I was very pleased with the results. Sure it takes care to be certain of your focus point, but like anything, once you get used to its intricacies; both positive and negative, they become practically insignificant.
And so, although not slung over my shoulder like the old film Nikon FE, my Fuji X100 is once again a constant and convenient companion in my coat pocket……My Journey (back) to the FujiFilm X100!
MY NIGHT ON COLFAX WITH MY FUJI X100:
"THE WICKEDEST STREET IN AMERICA"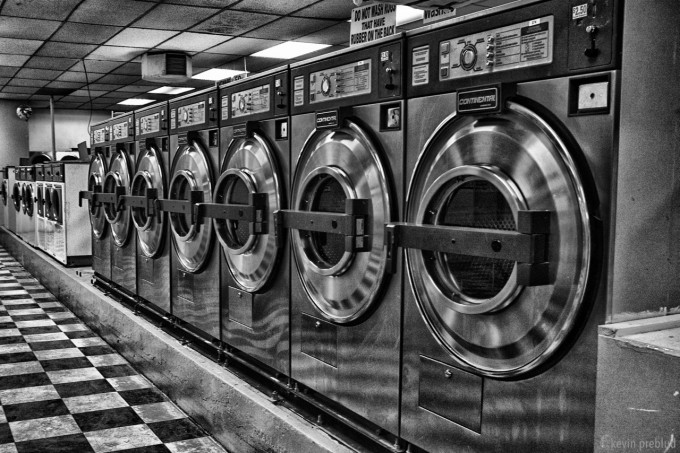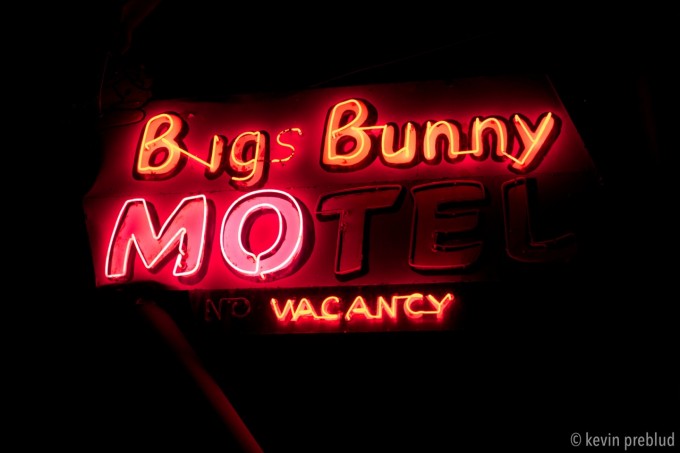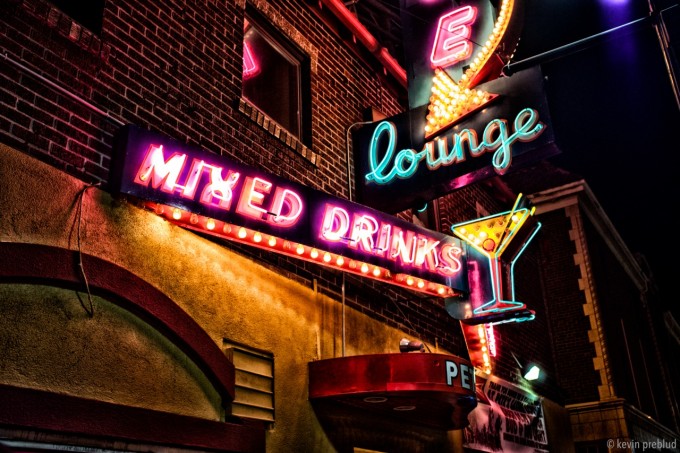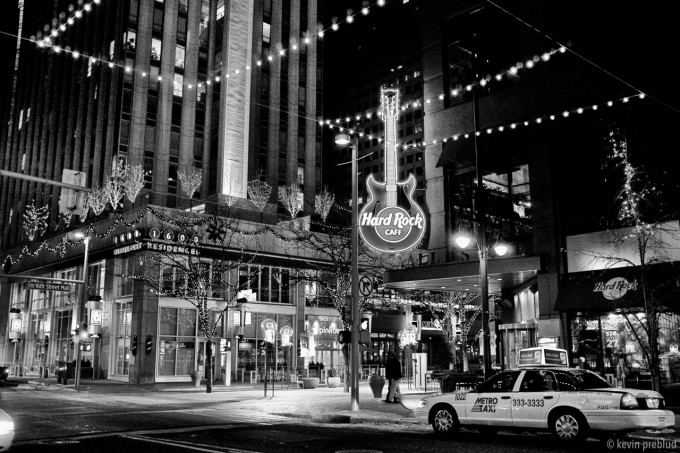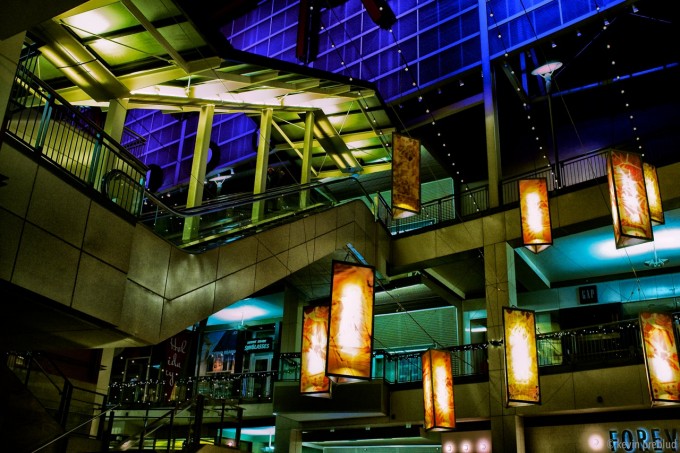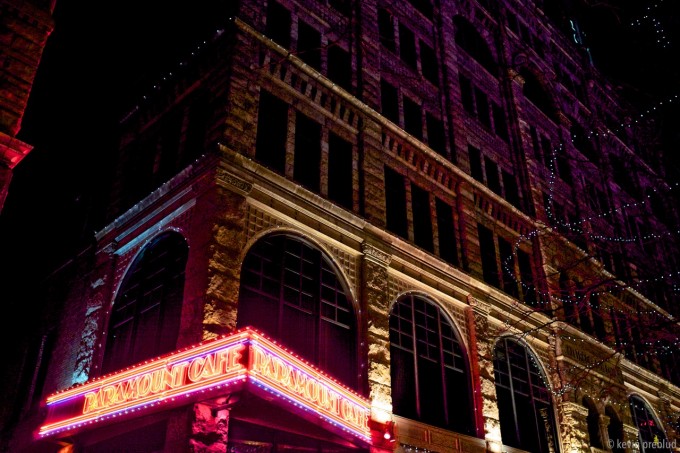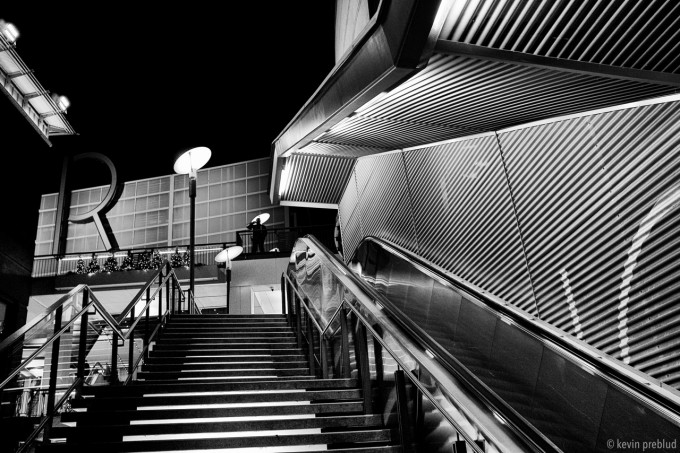 Want to write an article about  your favorite camera, lens or photo experience? It's simple! Just write to me for details HERE!