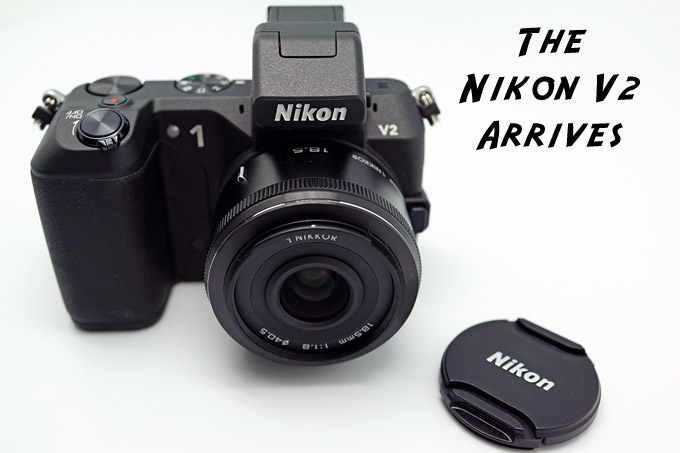 Nikon V2 arrives, but the original V1 is still a steal of a deal!
Happy THURSDAY to all! I'm having a great and happy day as always and not because it is valentines day (for me, every day is valentines day) but because a new camera arrived this week for me to review and it is none other than the Nikon V2. Yea, not so "new" but new to me!  I was not originally going to review the V2 but I figured that since I almost panned the V1 (the camera I expected to hate) I figured it would not be fair if I did not review it. What if it is flat-out AMAZING and kills the V1? Lol.
After a couple of days with it I can say the IQ reminds me VERY much of the V1 in color, tone, and look. The camera has a huge grip now, is not as ugly in person as it appeared in photos and is really fast thanks to its phase and contrast detect AF. Super early 1st impressions over the V1 (which I also have here) is that it is easier to hold, has physical control dials, and is built just as well. There are indeed improvements but are they huge? NO. With that said, is it worth a $600 difference in cost over the V1? Probably not since teh V1 is still available for such an amazing price.
The V1 is one hell of a little speedy camera that has fantastic color and "feel" even with the smaller sensor (that does put out a teeny bit of grain even at base ISO). In fact, in the past I stated I felt that the V1 has a filmic like  feel at times, depending on the light. Film, even ISO 200 film had  noise and some grit. So does the V series but not too much. They are very capable cameras.
The new V2 is just under a grand with two lenses, the 10-30 and 30-110. The V1 can be had (and there are still a few in stock at B&H at this price) for $399 with the same TWO lenses. Yes, the V1, the 10-30 and superb 30-100 for $399. I bought my son one and also bought one for myself (I sold my previous V1) because at these prices it is a steal.
So would I go for a V2 for $995 over a $399 V1 set? Well, it is very early for me to say but I will spill the beans in my upcoming V2 review. I will be reviewing it with the new 18.5 1.8 lens. My very 1st indoor test shot with the V2 is below and this is out of camera in my kitchen yesterday wide open at 1.8. The two shots under it were also shot wide open with the new 18.5  – you can click any image for a larger and crisper view 🙂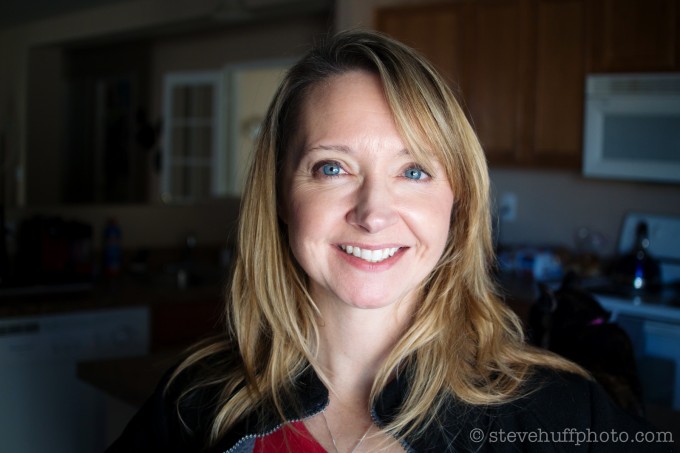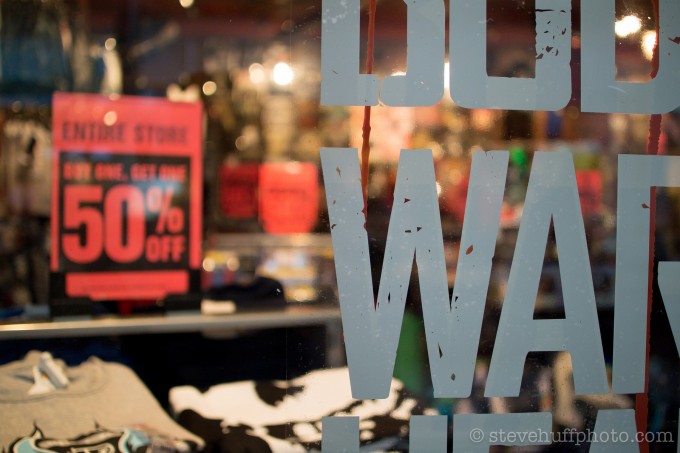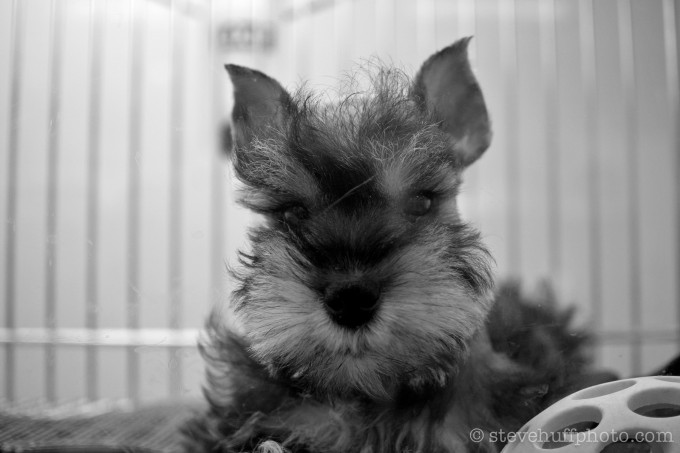 –
What I find interesting is that the V1 and two lens kit is $1149 if you buy direct from Nikon: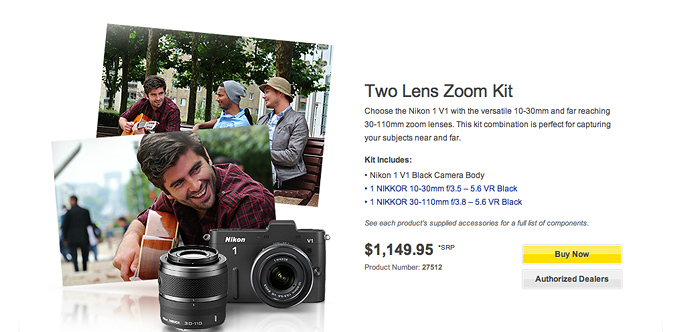 –
but click over to B&H and it is $399 for the same kit, and if you add the 10mm you get $100 off of that as well: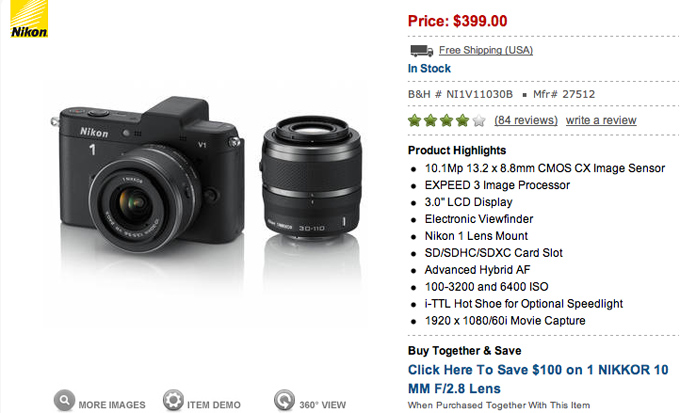 –
Then we have the V2 and the same two lens kit for $996.95: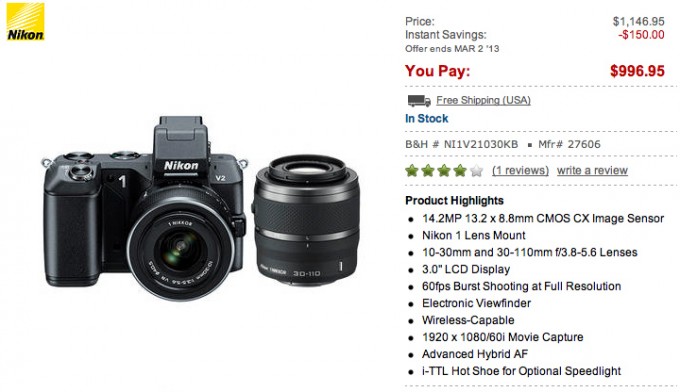 So my Nikon V2 review will be coming soon as I will be shooting all weekend with it to see how it performs and feels over the V1. There will also be side by side comparisons with full size image samples, so stay tuned.