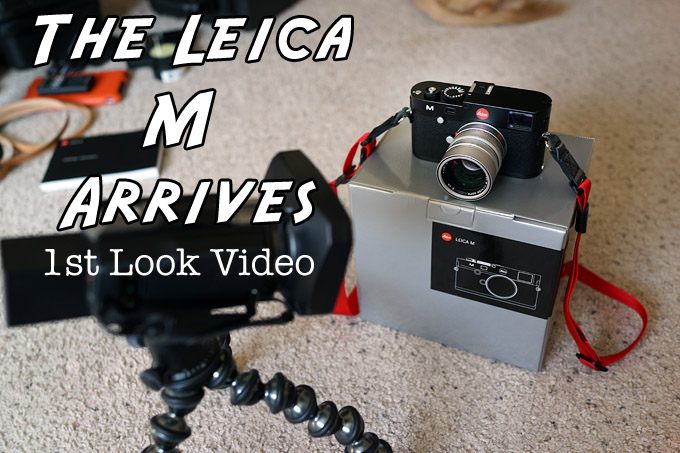 Leica M (Type 240) Video Overview – Very 1st look, Menu System, Shutter sound and more
As promised! My very 1st look at the Leica M Type 240! The video below is indeed the very 1st time I have touched the new M camera. You will experience the 1st look with me. In the video I show the unboxing, the menu system, and the shutter sound. I also share my very 1st early thoughts after shooting a few frames with the camera. I have not been out of my house with the camera and as I type this the massive battery is on the charger getting juiced up. Most have been asking me to do M9 vs M240 comparisons. I WILL do this, but later on. First I have to get to know the new M as it is a little different than the M9 in it's settings and image quality rendering. I will be doing the whole range of comparisons and even some with the RX1. BUT I can state right now that the Leica M is a Leica. It does not feel like a new system or too complicated. While it is not as simple minded as the old M8 and M9 it feels…mature in the way the menu is set up and presented. The LCD no longer looks like it came from the 90's and is gorgeous. I will have SO MUCH more to say in my review but patience my fellow camera geeks..I will have to shoot this camera before I review it. 🙂
Watch the video below and I go over the unboxing, menu system, and the shutter sound. More videos with more details will follow soon…
So far after just a few test shots outside and inside I have found the AWB to be improved, the shutter is sooo much nicer (no grit and it has a thump quality, very nice – see video) than the M9 and the electronic framelines are taken from the M9 Titanium and I welcome them. I have had ZERO issues using a basic Sony 32 GB SD card. So in the 1st few hours it has been bug free, as any camera should be. The RF may be a teeny bit off as the focus is not dialing in like it did on my old M9-P, unless that is some of the crispness I am missing.
What I am seeing is that the new M files are a bit smoother than the M9 and I remember saying that about the M9 coming from the M8. The M8 had a super crispness and film like rendering and the M9 lost some of that but still had incredible file quality at lower ISO. The new M has pushed it a little more into smoothland but the heart of ANY Leica is the lenses and when you use some of the best like the 50 Lux ASPH, 35 Lux ASPH FLE and 90 Cron APO you will get the Leica look regardless as it has not been lost in CMOS. It appears the files are rich, hardy and have more DR than the M9. But this is just VERY early thoughts and in no way final so be sure to check back for my review and photos to see where I stand in a couple of weeks.
Yes my friends, Stay tuned for much much more on the new M 240 including some REAL photos instead of silly test snaps. 🙂
BTW, if you are one of the jealous, bitter, and angry individuals that are upset that I received an M before you..get over it. No need to go cry to forums about it 🙂 I was on the pre-order list on day 1 with Ken Hansen (khpny19@aol.com)
One quick backyard test snap (remember, I have had this new M in my possession for 3 hours and it took 2 to charge the battery)  – click it for larger view and 100% crop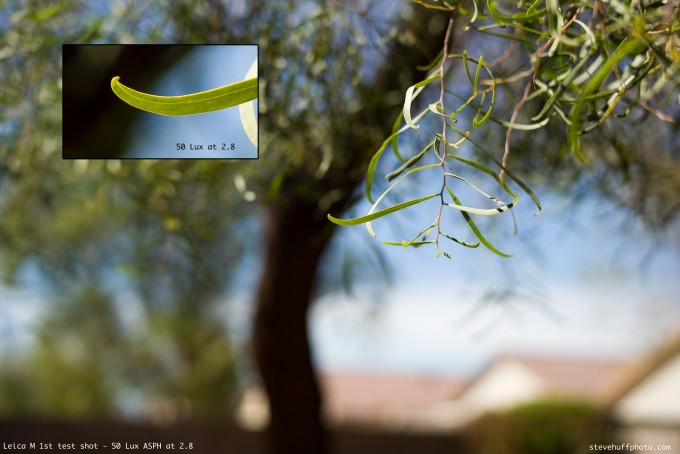 –
Quick test snap of my bastard cat at 1.4 – click for larger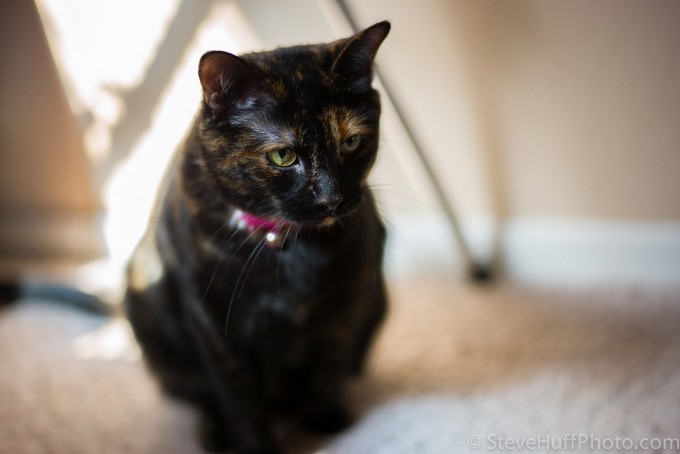 –
Using live view on the LCD to focus..worked great and was easy to dial it in and more accurate than using the RF – click fort larger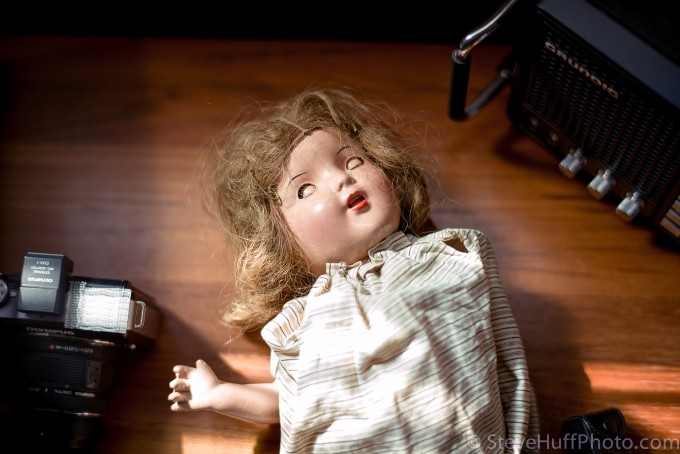 –
50 1.4 at 1.4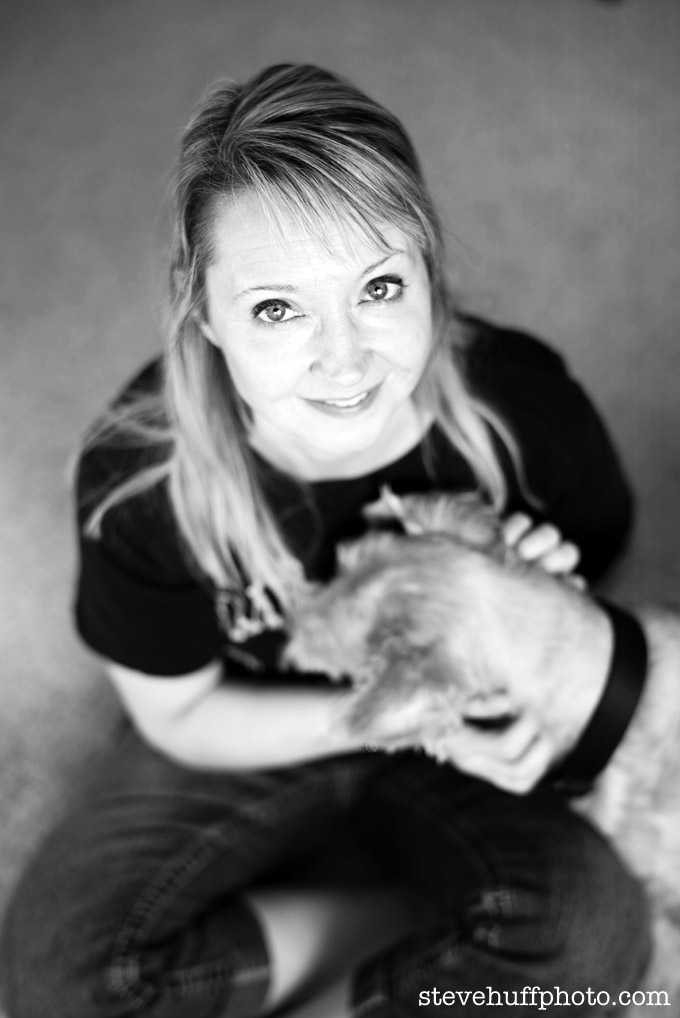 –
50 1.4 at 1.4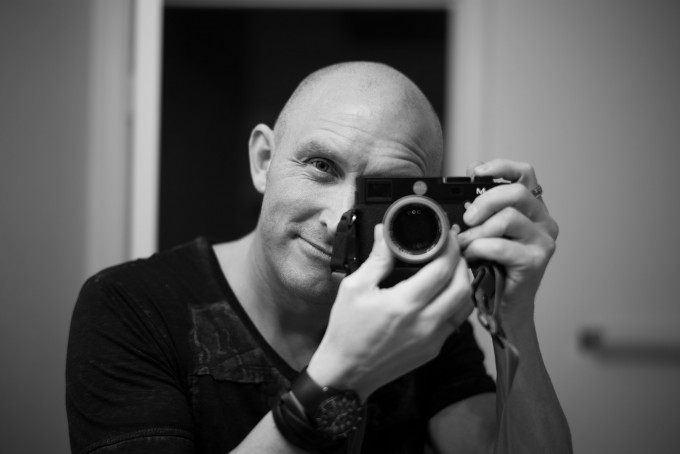 –
3D POP test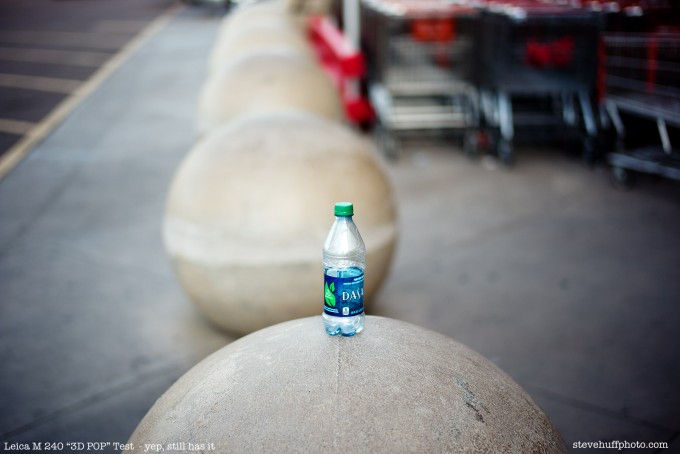 –
click for larger!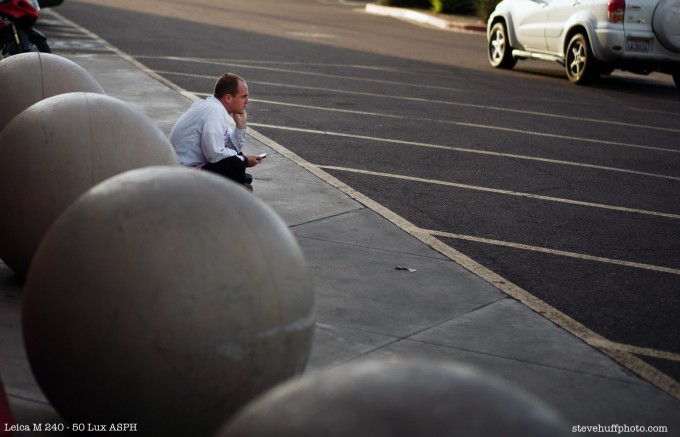 –
Quick ISO 6400 test shot in my office at night – click image for full size OOC file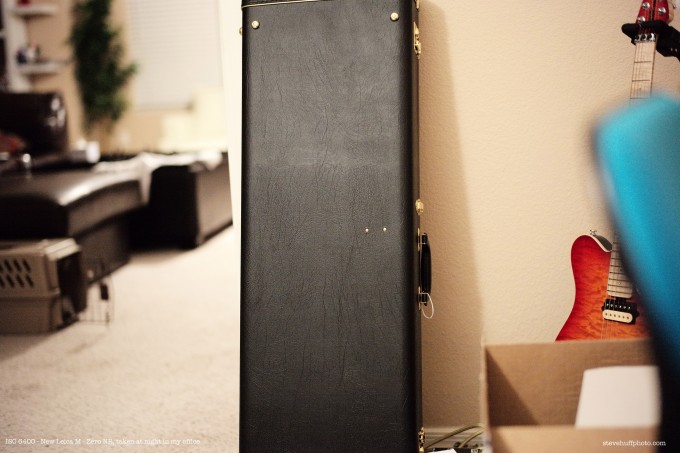 –
ISO 500, 1.4