Updates on the Leica M. AWB, Noctilux 0.95 & Black & White

Updates on the Leica M. AWB, Noctilux 0.95 & Black & WhiteThis 1st image was intentionally processed to be more contrasty and grittier over out of camera M files. I am well aware of the highlights and it was done intentionally. Gives it more of an M9 flavor. 🙂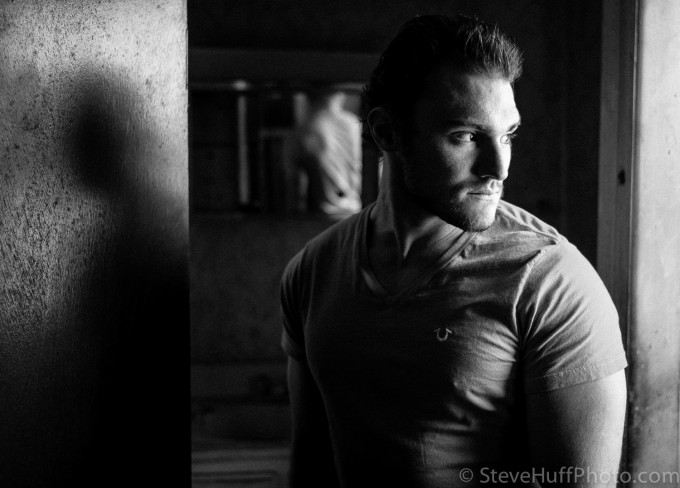 I know, I said I was taking the weekend off but I had some extra time after finishing up shooting for my X100s review that will be posted tomorrow and I am sitting here in my Mothers house wide awake late at night, so why not 🙂 My Fuji X100s review ended up at 5300 words or so and goes over the camera and updates that were made to it along with my thoughts on shooting it for the past 10 days straight. So look for that tomorrow!
Today I have one more follow-up on the Leica M 240..the camera so many love to hate!
Since posting my Leica M review I have been getting input from those of you who own the M (not too many of us out there yet), those who are thinking of getting one (many asking about B&W capabilities), and those who feel it is just ridiculous to buy a camera for this kind of cash and claim the Fuji X100s is a better camera. Yes, I have heard from all of you with your thoughts, opinions, and requests and I will address all of those concerns in this post.
This post is for those of you who have been on the fence between the Monochrom and new M when it comes to B&W and for those of you who have asking me for Noctilux samples. I decided to write about both in one post to kill two birds with one stone. I am also going to go over a couple of issues that I touched upon in my review but did not go into great detail with (that review is already over 15k words)!
Here is a nice lower contrast look for B&W. This is what you get out of the camera.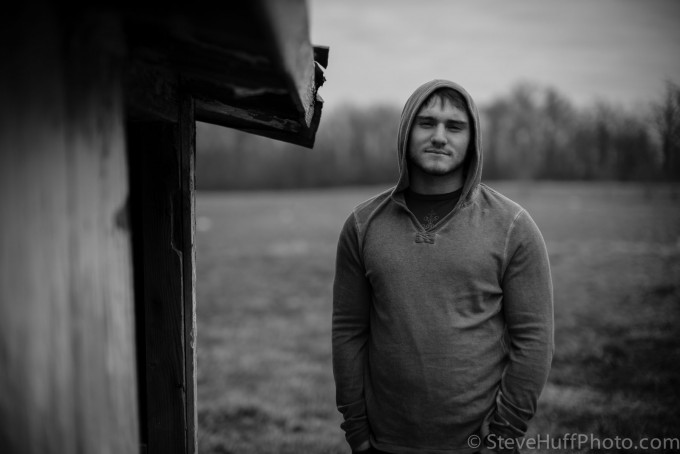 Since getting my M I have used it every single day. I have been shooting it side by side with the X100s and the Sony RX1. To me, it doesn't get much better than the M and RX1 combo and have decided to use the RX1 as my 35mm lens. For my M I will go 28, 50 and 75 but my main focal length right now is 50mm, no question. I seem to go back and forth between 35 and 50 but lately have been really digging the 50mm. It is a "classic" focal length though any focal length can be used for amazing imagery.
I feel the 50 is just the right balance and good for 85% of my shooting. I recently decided to take the 50 Noctilux out for a spin on the new M and since I was visiting family in Illinois my nephew happily volunteered to be my model for the day. What better combo to have then a Leica M and 50 Noctilux ASPH? I mean, this setup alone costs $18k!
INSANITY when you think about it but there is nothing out there that will give you the look of that 50 Noctilux. Not the Canon 50L, 85L, or any Nikon that I have ever shot with. So it may very well be "worth it" in the things it brings to the table for some and if you want this specific look, nothing else will really do it. To be fair, other lenses have their own unique looks as well like the ones I just mentioned from Canon, Nikon, etc. The Noctilux is one expensive piece of glass but if your wallet is fat and you want that look, it is there for you to buy, and I know Leica sells loads of these as I *personally* know 7 people who own this lens. It is also a lens you can actually call "an investment". The original f/1 version sold new for $3500 6-7 years back, now it sells for $7k used.
BAM!
No, that is not a dust bob on the sensor, it is a smudge on the wall 🙂 Noct wide open.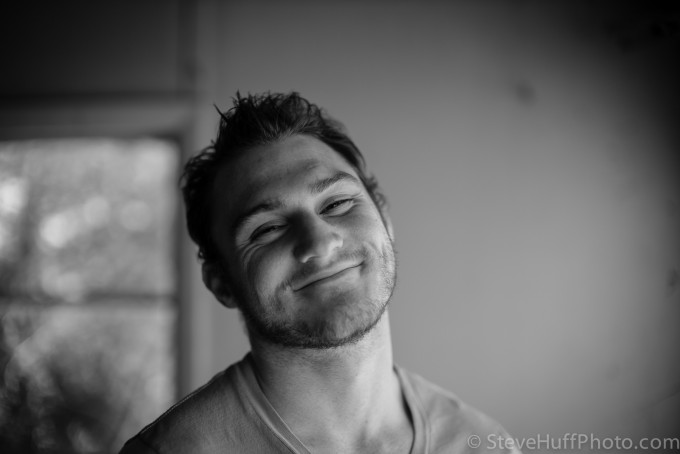 The 50 Noctilux is nice but keep in mind that it is heavy, it is uber expensive, and it is not really a lens one thinks of as an everyday lens. It can be (see my article here on this idea shot with the M9) though depending on your wants, needs and wallet but I see the lens as something you may use for certain occasions or circumstances. It has a very unique look and shooting the Noct at 1.4 will not look like the Lux at 1.4. The Noct character sticks through f/4 or so but it is made to be shot wide open or close to it. In comparison to the Lux, it is a totally different lens and I know a few who own both. If one has the funds, for example, if I had a million or two in the bank I would own every Leica lens 🙂
ISO 1600 on the M with the Noctilux doing what it does best at 0.95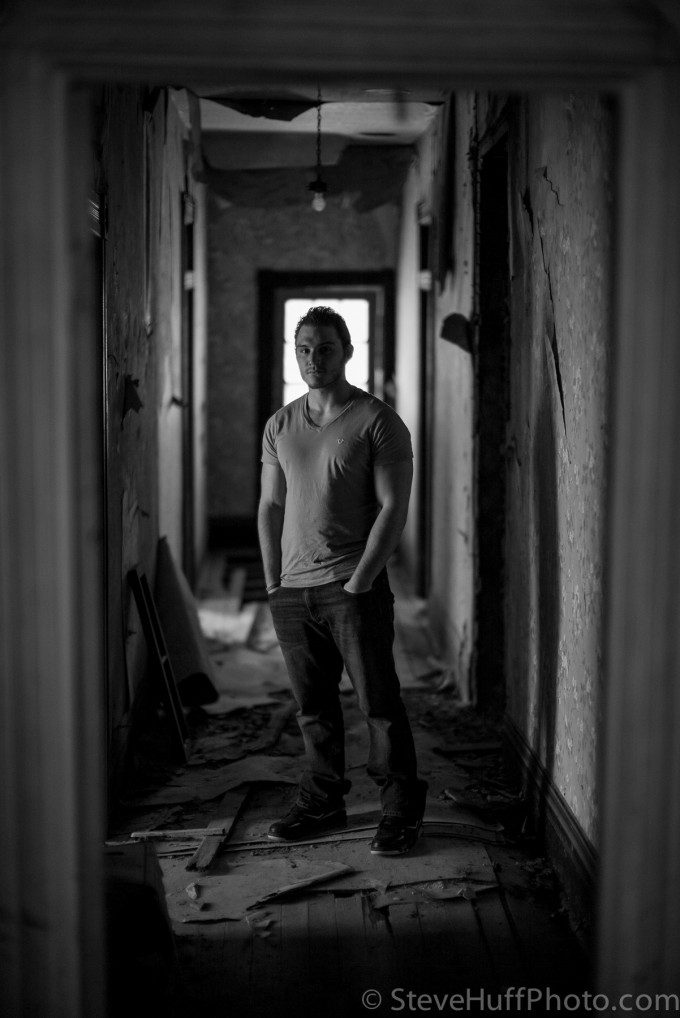 So as you can see just by the samples I have posted so far (click them for better and larger views) the Noctilux quality shines on the new M, no question at all. These have not had any PP, just simple and quick LR B&W conversions which leads me to the B&W capabilities of this new M. With the Monochrom available at $7995 using the M9 body and technology it would seem that the best "deal" would be the M. It is $1000 less and can shoot color as well as B&W and has all of the new enhancements in speed, menus, etc. But what if you want superb B&W to rival the MM as well as color? Can the M do this?
But is the B&W that far off from the Monochrom?
This post is not a comparison of the two cameras but rather just showing you what the new M can do with basic out of camera images with a one button conversion in Lightroom. It will be up to you to decide if this is good enough for your own B&W needs, as we all have different needs.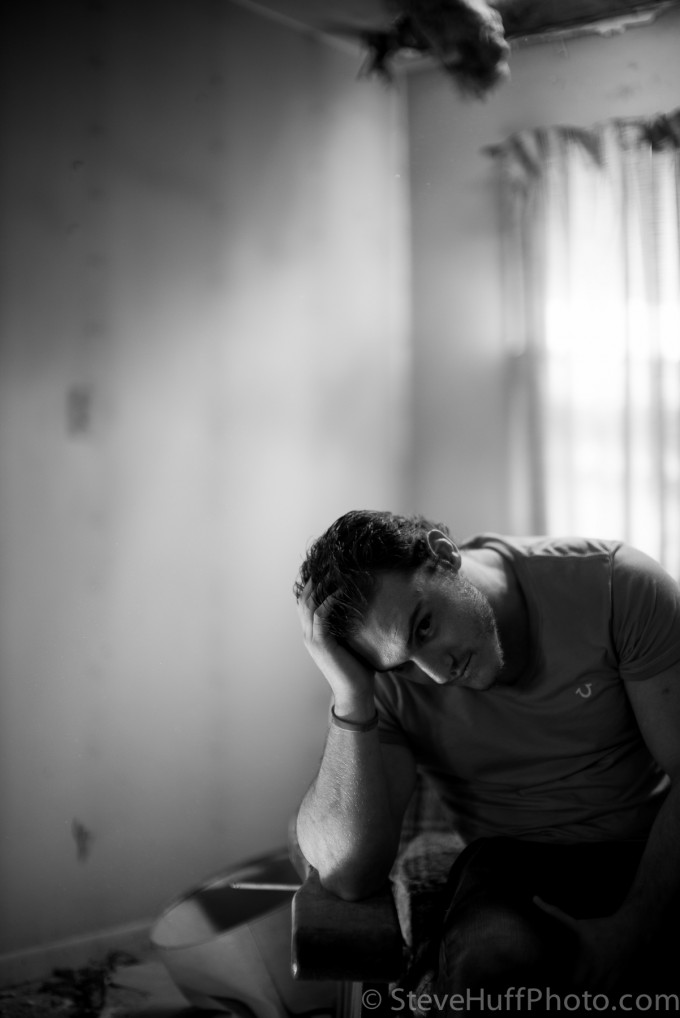 After shooting the M extensively now day in and day out I can say that the camera can do a very nice B&W and better than what the M9 did with B&W due to the increased DR and ISO capabilities. As for the Monochrom vs M, I can tell you the Mono is sharper out of camera and does better at high ISO because the M at 6400 will show banding and odd noise if you shoot in the dark. Is it usable? Sometimes, depending on if you expose properly or not but my max is staying at 3200. The Monochrom also has a different rendering of the tones.
The Monochrom can at times look like Medium Format so it is the ultimate tool for B&W though this comes at a price. The M does not really give that same look or tonality so if B&W is your thing, the MM is the camera for you. Yes, those Monochrom files can be gorgeous…but that also comes at a price of $7995, very very steep. I can tell you though that there is nothing quite like the Mono files. So silky, detailed and beautiful.
The question is: Is the M good enough for B&W to get by without having to pay $7995 for a dedicated B&W camera? Only you can answer that for you because your needs are different from everyone else.
The Mono with 35 Lux – amazingly beautiful output – click it to see it correctly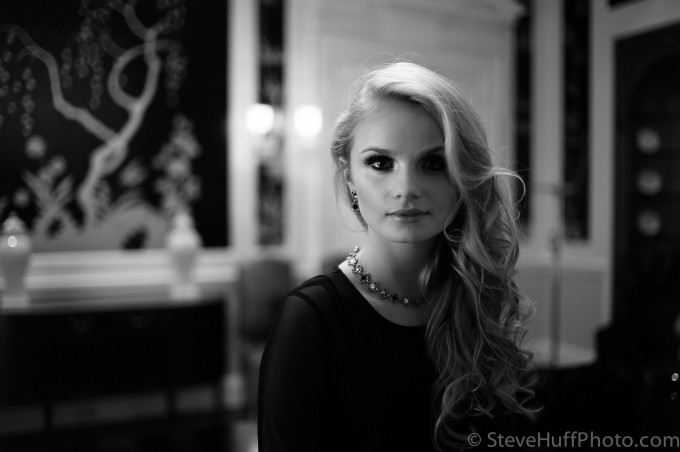 Win a Monochrom
BTW, for those who can shoot and are lusting for a MM, the contest site I-SHOT-IT.COM has their Leica Monochrom premium contest and it ends in 11 days. Not only will the winner get a Monochrom but there is a cash prize as well and that is currently up to $8,770.00, yes almost $9,000. A Mono and $8770? That is INSANE! Whoever wins that contest is going to be one happy camper. If you want to enter it you can see the details here. They also have loads of other contest going on as well.
Some issues I found with the new M
ISO 6400 Banding
In my M review I mentioned that your files may show banding at ISO 6400, and yes this is true if you underexpose and try to bring out the details. Below is a sample of a B&W at ISO 6400. You can click it for a larger view to see the noise and banding. I have seen better than this and worse than this at 6400, depending on the situation. But it is there and therefore, I recommend sticking to 3200 if at all possible. You can get banding free 6400 results but you have to really expose correctly. Still, it seems that in 2013 Leica could have d0ne better than this at 6400 because the RX1 does not show banding at 25,600. Still, 96% of us shoot at 3200 or lower. In fact, I do not know of anyone who ever shoots at 6400, so again, up to you if this is an issue for you.
Now the M at 6400 – click it for larger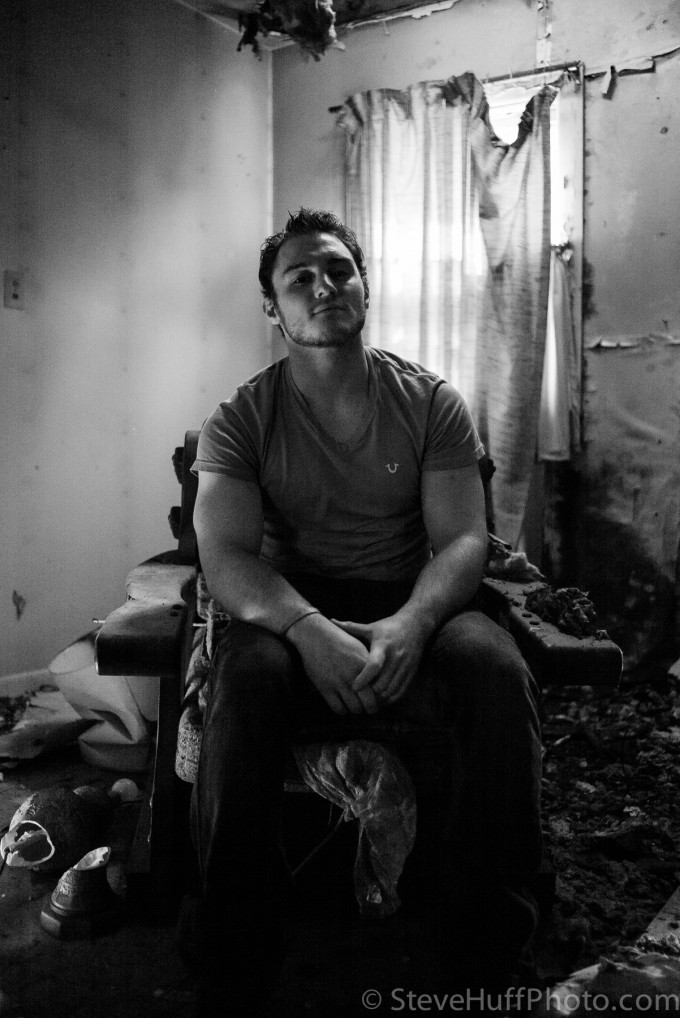 If you shoot between ISO 200 and 3200 you will be just fine with the M in color or B&W, and for me the B&W is fantastic coming out of the M even though it is not quite up to the Monochrom standards. If you are not a B&W addict or just occasionaly shoot B&W, the M will be fine and to me is better than the M9 for B&W without question. I love those MM files but I also love my color so for me the M makes more sense. But If I were going out to do a dedicated B&W project, it would be with the MM.
With over 1,000 images under my belt with the M so far I am confident in its abilities and what it brings to the table for M shooters. It is quite different from the M9 in almost every way so if you are upgrading to one, be prepared for a few days of getting used to the new files. It took me a little while to figure it all out.
The AWB issue – super warm
Be prepared for very warm color out of the camera. I am guessing there will be yet another firmware update or lightroom update in April to deal with it. I could be wrong but that is my feeling because skin tones can show a little too much red/magenta and it is something that I have noticed as I shot more portraits.I get the same thing with Fuji files but with the M9 we did not have this issue.
The skin tones are just way too red coming from the camera and need to be toned down some during the conversion. This happens in some situations but not all as I have some portraits without this red issue. It seems to happen with daylight, even worse with direct light coming in through a window as in my sample below.
Below is an image straight from camera using AWB and standard color mode. Below that is an image I have already corrected to the best of my ability (WB adjust in LR 4.4 is all it took) and I think it looks good but still not 100% right, a little blue but better than the original unless you like bold reds and color. Maybe Leica was trying to tune the AWB to be like Fuji? In any case I am confident this will be fixed with an update soon because others are noticing the same thing. The image below..the blue shirt is spot on, background colors look great but the skintone and hair has a little too much red. There is a slight orange cast over the image as well. Something I also mentioned in the review.
Direct OOC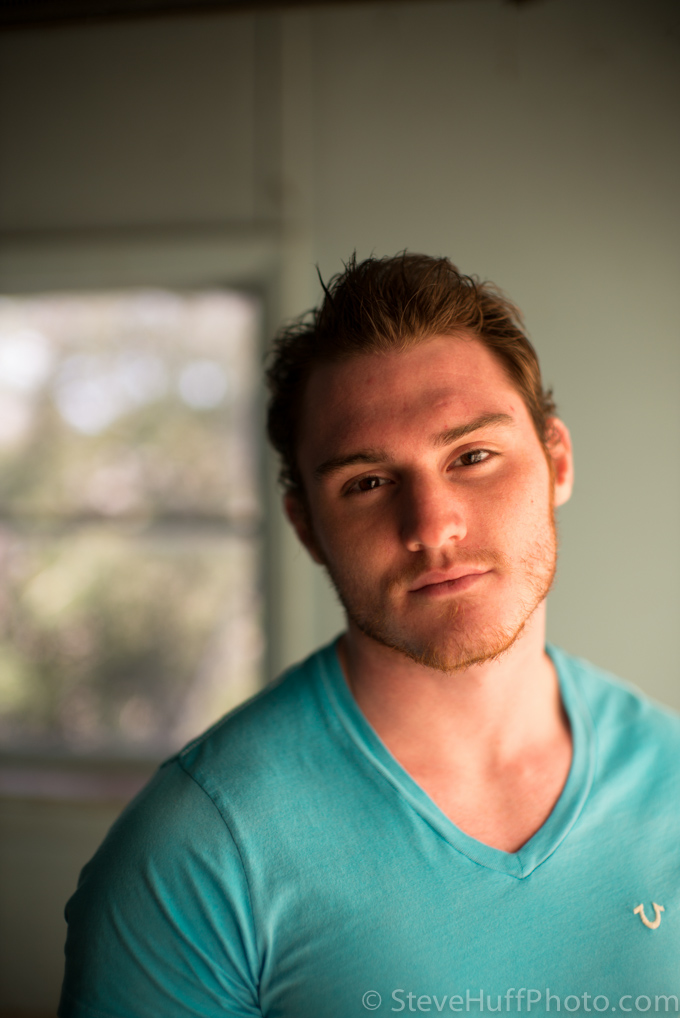 Some adjustments in LR4 with WB – just cooling it down a little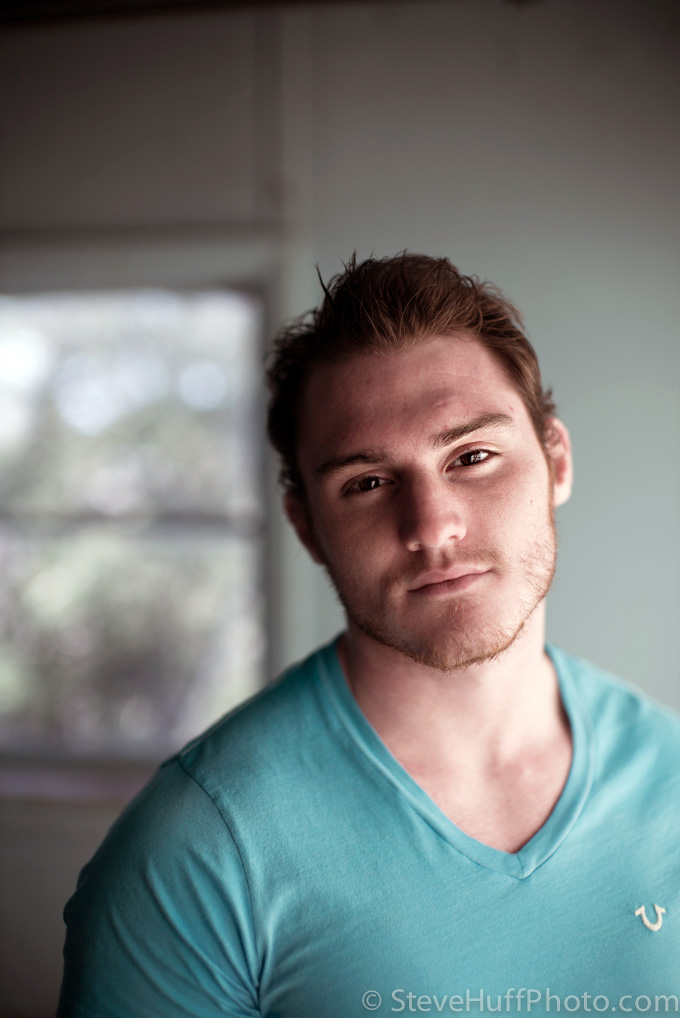 and a B&W conversion using Alien Skin Exposure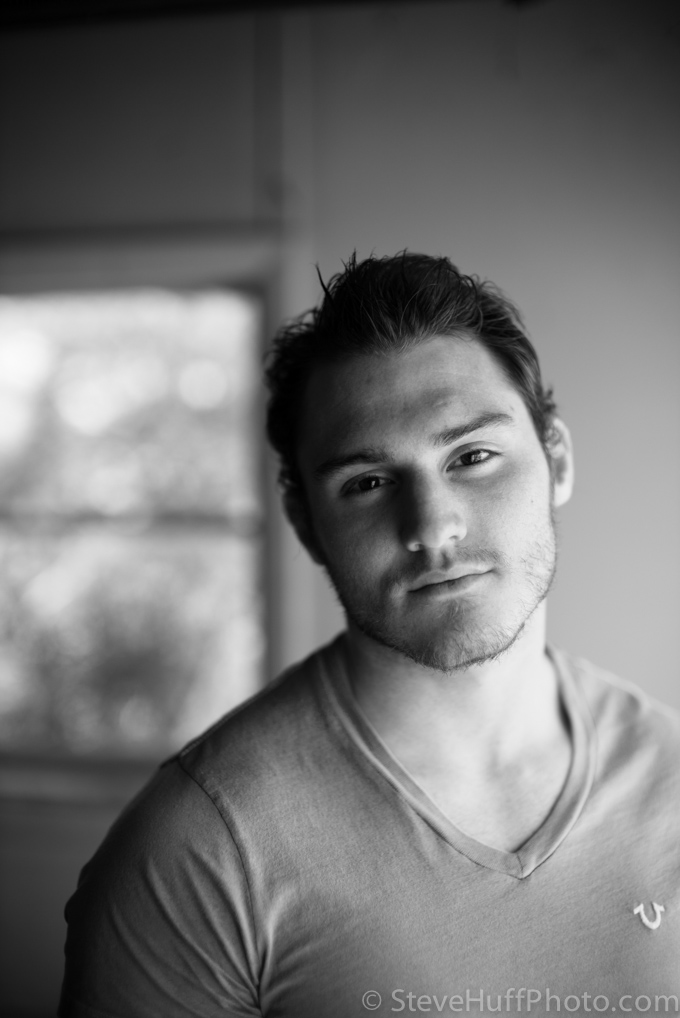 My prediction: Leica will have a FW or some kind of update in April. Just a guess. I have no inside info.
As for the stability of the camera, I have had no technical issues whatsoever. None, zip, zero. No freeze ups, no SD card issues (and I have used many) and no lag problems. This is good because the M8 and M9 had a few of these quirks. The M seems  to be rock solid.
RX1 vs M
As for IQ, in comparison to the Sony RX1 it is no better or worse. You can not get the Noctilux look on the RX1 of course but that Zeiss 35 is special in its own right. The RX1 is a sweet camera, and as I said in my review, there is a reason it was launched at $2799. Because it gives Leica/Zeiss quality in a small well made package at 1/3 the cost. If you want a small 35mm only camera, the RX1 is the best in this category and beats the X100s without question.
X100s vs M
Finally, for those who have been asking me about the X100s, no it is not better than the M in any way, shape, or form and that is a fact no matter what anyone else will tell you. Well, that is a lie. The X100s is superior to the M and RX1 when it comes to high ISO. The X100s is the high ISO champ, no doubt. But that is where the comparisons end.
The M files are much richer, hardier,  have more depth while  the X100s files are more digital and flat when you compare them side by side. It can be very sharp but IMO it has lost some of the soul of the old X100 output. The X100s body is in no way equal in build to the M and the lens can not match any Leica lens, period.
The Noct at f/4 – High contrast? No problem and no blown  hi lights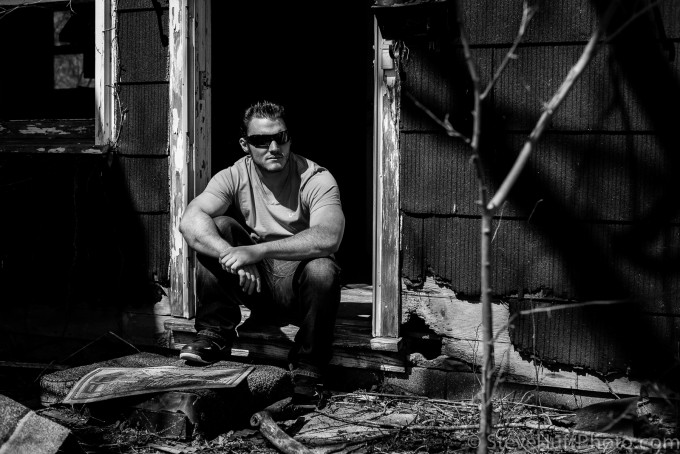 Leica M and 35 Cron – lower contrast – this works as well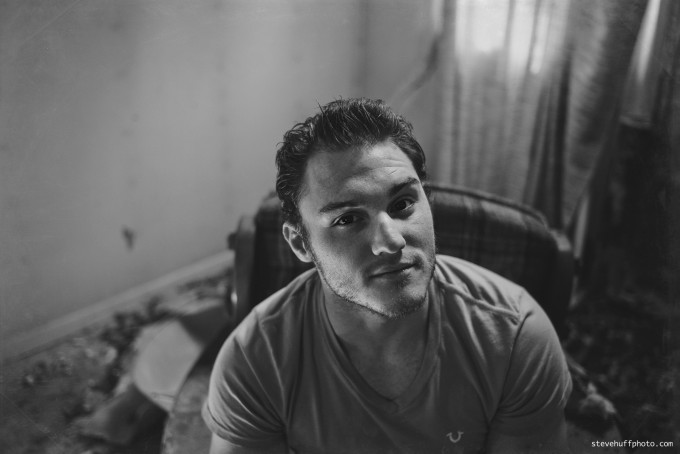 But this is to be expected. The M is $7k for a body and $3k for a 35mm f/2. The Fuji is $1299. For it to even be in the same ballpark to be compared says alot. The Fuji is fantastic, but it will not give you the Leica look, feel, usability or any of that. It will give you the best Fuji shooting experience to date but more on that in my review tomorrow 🙂
The Leica M is already stirring up loads of controversy due to its price tag. Same thing the M8 did as well as the M9. It's Leica, we all know their pricing and we all know they are not for everyone. It is what it is but many shoot Leica for the glass. Lenses like the Noctilux and Summilux line. Lenses that are legendary (and actually go up in value instead of down over the years). I feel that the M offers nothing special over the RX1, D800, etc in image quality but it is the usability of the camera, size and the lenses that put it up there for me . It lets the lens character shine through as they should, with a full frame high quality sensor .
Just hope Leica ships more soon to those who are waiting!
Steve
PS – Yes, the M is still my favorite cam ever. Used to be the M9 and that has dropped to my 3rd fave ever behind the RX1. 🙂 I've had more fun shooting in the past two weeks than I have in a long time and after 3+ years with the M9 the M has been a little bit of a challenge due to it being so different but once you settle in with it, the camera is what you expect it to be, an M. I am sure Leica will have FW tweaks soon as well just as they did with the M9.