Just for fun Part 2: Spot the Monochrom!
If you missed part 1, it is happening HERE. That post featured a shot of a wall in daylight using the same lens, same aperture and same tripod position. One with a Leica M and one with a Leica Monochrom. Both were converted from RAW without any PP at all. You can vote on which one you think belongs to the Mono and which one the M and I will reveal the correct answers tomorrow morning.
I had a few e-mails asking me for a portrait test using both cameras, so here you go. Part 2!
The two images below were shot with a Leica M and Monochrom. Both used the Noctilux wide open and both were set to ISO 320 and the same shutter speed. The M image was converted to B&W using Alien Skin Exposure 4. Can you spot which one is from the Monochrom in this sample? Again, NO processing at all here (besides the conversion of the M file). EXIF has been stripped as well and I will give the answer in a new post tomorrow morning. Should be fun.
Click on the images to see larger with 100% crops embedded. Focus was on the center of the glasses rim on both. Vote in the poll below the images! Answers to BOTH polls/comparisons will be up tomorrow morning in an all new post.
Steve
UPDATE: Answers and more comparisons HERE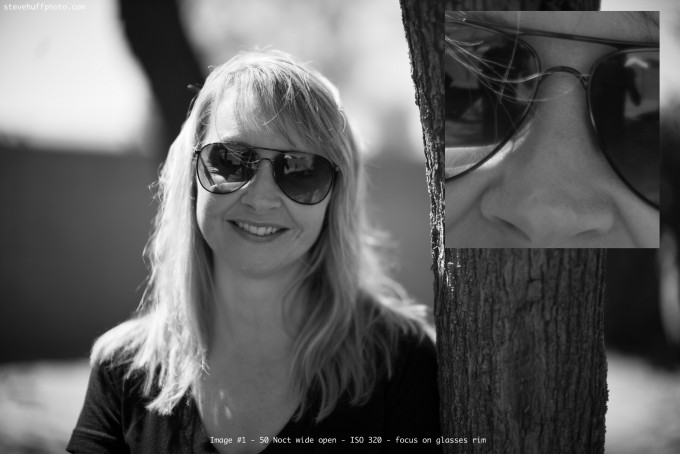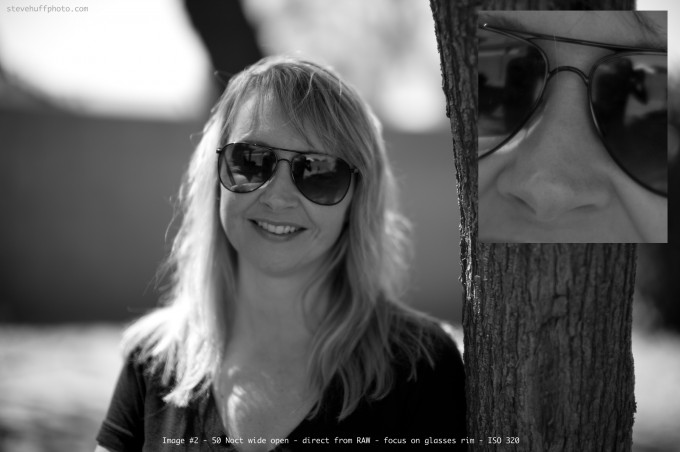 Final poll numbers 52% to 48% with most votes going to image 1 being from the Monochrom
ANSWER: Image 2 is from the Monochrom
See updates and more comparisons HERE