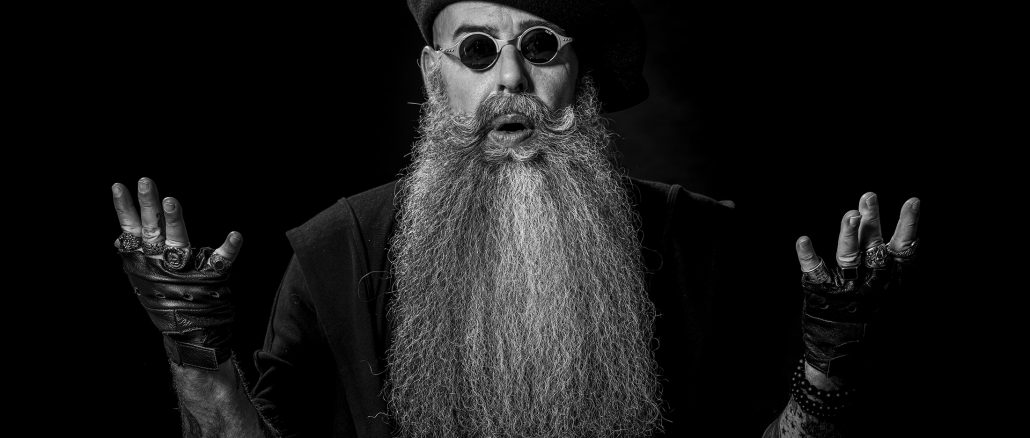 The ALL NEW Leica SL2 Announced. Specs and Photos…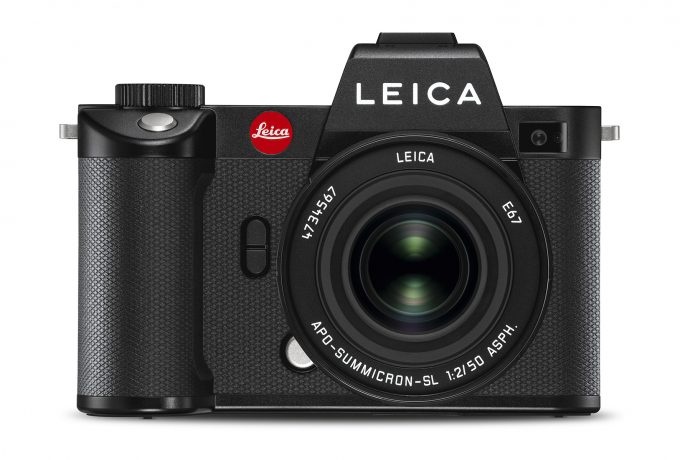 PRE ORDER THE LEICA SL2 AT B&H PHOTO HERE
The Leica SL2 is announced and as rumored it comes in at 47MP and has an even higher res EVF than the original that comes in at 5.75 MP.  This new creation is a modern day version of the classic SL (that I adore, it's still my all time fave 35mm digital camera ever).
I was invited to Germany to see it first hand last month but could not make it as the Olympus event for the EM5MKIII was during the same time. I committed to Olympus before I received the invite for the Leica, otherwise I would have been in Germany checking out the update to my all time favorite digital camera! Either way I should be getting a review unit soon so I can test it, and compare to the original.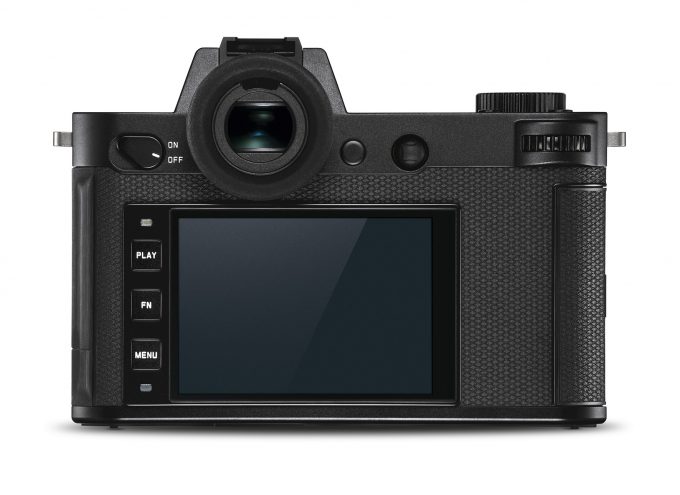 In any case, I am excited to say that the new camera sounds like a nice update. I did have a Skype briefing with Leica and learned all about the new SL2 a few weeks ago. I admit, when I saw rumors about it I was split on it as it does move to a higher res 47MP sensor. When I tested the Q2 I found the low light performance to suffer a little due to the high resolution sensor. Sort of a trade off, more resolution but more image noise at the higher ISO.
Even so, the new SL2 has enhancements to the design to make it more user friendly. Gone are the 4 large buttons on the back and now we have a PLAY, FN and MENU button on the back left side. The camera is weather sealed and will accept L lenses from Leica, Panasonic or Sigma. You can also mount TL lenses and M lenses with an adapter. I always shoot my SL with M mount lenses. It's just such a treat to do so because of the large EVF and I am sure it will be even nicer on the new SL2.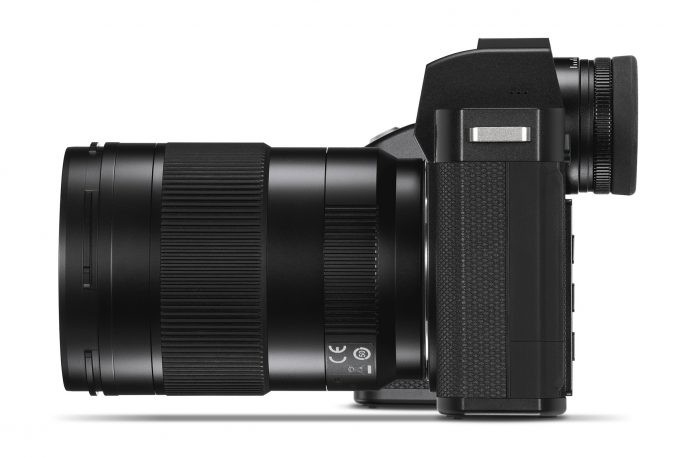 With that said the new SL2 appears to be a BEAST and possibly another classic in the making. It gives us much more than the SL and brings with it a faster, bolder, higher resolution camera that has me salivating to try it. At $5995 it is also more affordable than the original was when it was launched. I was fearful of a $8k price tag but seeing that one can buy a Panasonic S1 for $2500 or an S1R for $3600 the SL2 at $2400 more than the S1R may be a tough sell to anyone outside of the Leica world (those who shot Leica will understand where the $$ difference goes, it's a Leica)!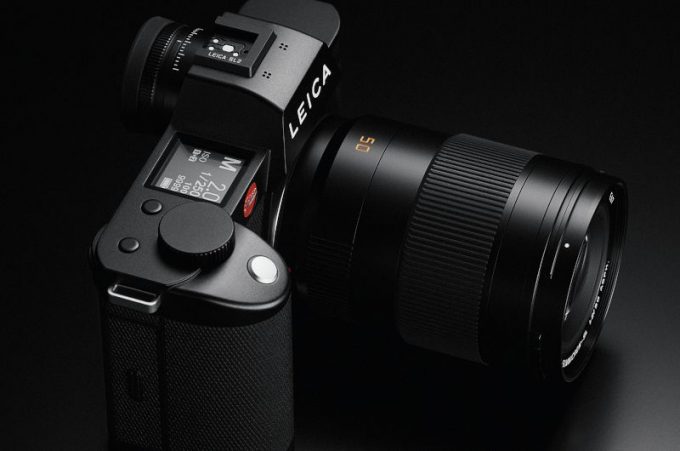 I can say with confidence that the original SL is the only camera ever made that has lasted for me, stood the test of time, and I still own one years after it was released. No Sony, No other Leica, no Canon, Nikon, Olympus, Panasonic or (insert brand here) has been able to do this. The SL, the original, to me, is still one of the best 35mm digital cameras you can buy if you want a simple, easy to use, photographic tool. No fluff in the original but it can take a damn nice image and the color performance and dynamic range is fantastic, even for 2019.
You can still get the original SL for a steal of a deal (in Leica money). See HERE if interested. 
More deals to be found on the original HERE ranging from $3700 to $4500, NEW
You can of course go back and read my reviews below for a refresher on the SL and the S1..
Video: Is the SL still relevant in 2019? There is a lot here that is relevant to the SL2 as well. I speak of lenses, show various lenses you can use, and talk about my predictions for an SL2.
A 2019 Update on the Leica SL with TONS of photos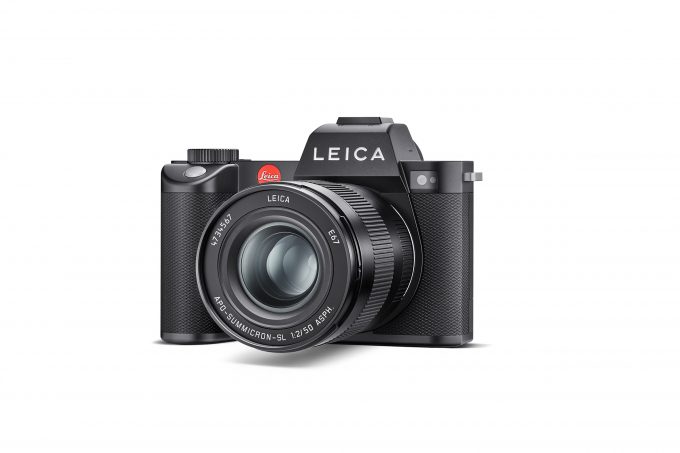 REVIEW SOON
Leica did say they will be sending me an SL2 review unit soon, so I hope it's sooner rather than later. I still own and use the SL original and even after all of these years it has never let me down in any way and has provided me with some of my most cherished memories over the last few years. Funny…It will be shipping on November 21st, one day after my 50th birthday. Hmmmm…HAPPY BIRTHDAY TO ME!!!?!?!?!?! We shall see!
My review will focus on the differences between the new and the old, using it with M mount glass and well, everything. Just as I reviewed the original in 2015 with a long detailed review and tons of photos, I will do the same with the SL2, so stay tuned!
Funny as the old version is the same price as the new over at B&H Photo (click images for more details)
And then there are Amazon Prime specials on the original..(though this one is Grey Market, so no US warranty though same as buying used (Price Wise), yet you get NEW…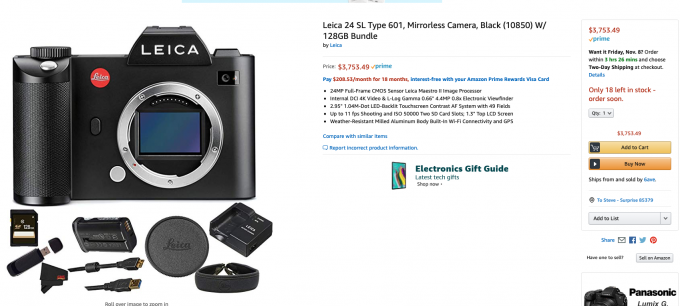 I suspect we will see a price reduction (officially) on the old model soon because if you are spending $5995 and the SL1 and SL2 are priced the same, who would buy the SL1? There are deals to be had at Amazon though and you can buy a USA model for as low as $4500.
LEICA SAMPLES
I took a look at some of the Leica image samples. One at ISO 4000, one at ISO 50 and one that has some crazy detail.
Seems like the low light will be similar to the Q2, more noisy than even the original SL (this is due to adding more MP to the sensor. Low light will suffer some). These are images from Leica, so you can click them and see larger versions. CLICK ON THE CROP and you can see the detail at 100%. If you are all about the detail, this camera can give it to you. I will have my own images, thoughts and full video as soon as I can get a hold of the camera ; ) 
---
My (very rough) notes from my Skype meeting with Leica…
LEICA SKYPE MEETING NOTES 10/16/19
Embargo 11/6/19 
9 am eastern time embargo
SL 2  – On sale in November.
New ergonomics 
Haptics improvement 
Character  – More stronger Leica identity 
 More comfortable  – Leica flex heritage   – Leica r elements 
Refined grip  – Iconic Leica design  – cut out in grip for fingers to fall into 
Less fatigue holding 
Leatherette same material but wraps all the way around 
Made of three parts instead of two
New interface/buttons – same as m10 and q2
Logical easy straightforward  
New quick menu and menu design  – *looks GREAT*
Video  photo menus split – black and white 
New SL2 – IP54 weather seal rating 
Magnesium and aluminum build, new leatherette wrapping all the way around 
Designed in Munich 
835G weight without battery 
5 Axis IS inside  – 5.5 stops 
47.3 MP
New AF system, contrast detect with object detect  – better performance and tracking 
5.76 MP EVF – OLED for better color and contrast 
3.2" LCD with 2.1 million dots 
Touch screen LCD 
ISO 50-50k – 14 stops of DR 
Maestro III processor – 20 FPS Electronic – 10 FPS Mechanical 
Multishot high res mode for 187 MP 
VIDEO
4K video on full width of sensor – SL1 was cropped  – no more 
10 BIT to memory card  – L LOG and LUT 
CINE MODE – now uses shutter angle and ASA and T stops (if using a T stop lens) – Optional can turn on in menu but turns off AF – 180 degree angle, set frame rate. 
4k/60  – 5K/30 fps cropped 
Headphone and mic jack built in 
USB C 3.1 built in  – data, tethering and power. Charge in camera with USB-C. 
Same battery as the SL
Designed and crafted in Germany
Constant firmware updates… supporting customers. Will last 5+ years before upgrade is needed where others will not, hence you may save rather than spend. 
Adapters for M lenses  – sensor has correct micro lens array for best performance with M lenses. 
All lenses stabilized, even M lenses
New object detect will search for face, eye or body 
Long exposure  – can turn off noise reduction completely  – no dark frame waiting 
Up to 30 minutes exposure for the SL2 
Leica SL now has five primes  35, 50, 75, 90 f/2  – 50 1.4 
Dual synchro drive in the lenses for faster AF
Zoom lenses 16-35-24-90 90-280 
L mount alliance  – lenses from Sigma, Panasonic also 100% compatible with the SL2. 
Compatible with more than 170 Leica lenses. 8 SL lenses, 6 TL, 70 M, 16 S….etc
Roadmap for lenses…
28, 24, 21 f/2 coming. All APO Aspherical. Same size as current summicron primes. 
All next year for these new lenses. 
Leica photos APP, iPad version coming Lightroom integration. iPad version will be able to do remote control video as well as photo. 
FOTOS app – FREE – Pro APP – $49.99 year. iPad, Raw, remote video comes with pro
Leica image shuttle for tethered shooters  – windows and Mac
**Adobe camera raw not yet finalized…shoot JPEG for now with RAW.**
---
Check out the press release below from Leica which includes the specs and details of this new redesigned SL. If you have $6k burning a hole in your pocket and you want an SL2, you can order one HERE. Review SOON!
A New Icon: Leica Camera Announces the New Leica SL2, Successor to the Trailblazing Leica SL
New camera resets the tone for the mirrorless market
November 6, 2019 – Building on the foundation established in 2015 with the visionary Leica SL-System, Leica Camera proudly introduces the Leica SL2, the storied brand's new icon and next evolutionary step towards building the perfect all-purpose camera. By listening closely to the valued feedback of photographers and existing SL owners, Leica made many efforts to push the envelope of technological innovation and performance while respecting its heritage of design and legacy. In addition to a technical marvel of pure performance and unmatched build quality, the Leica SL2 is also a joyous experience to use with improved ergonomics and more comfortable grip married to the well-established, simplified three-button control layout, further unifying the Leica design language across multiple product lines. While cutting-edge new features such as in-body image stabilization unlocks newfound potential from legendary Leica M-Lenses, it simultaneously augments the growing selection of SL-Lenses which are some of the finest optics Leica has ever produced. The Leica SL2 is the natural evolution of the innovative Leica SL, serving as a groundbreaking embrace of the future of digital photography and videography while paying homage to its respected history and lineage.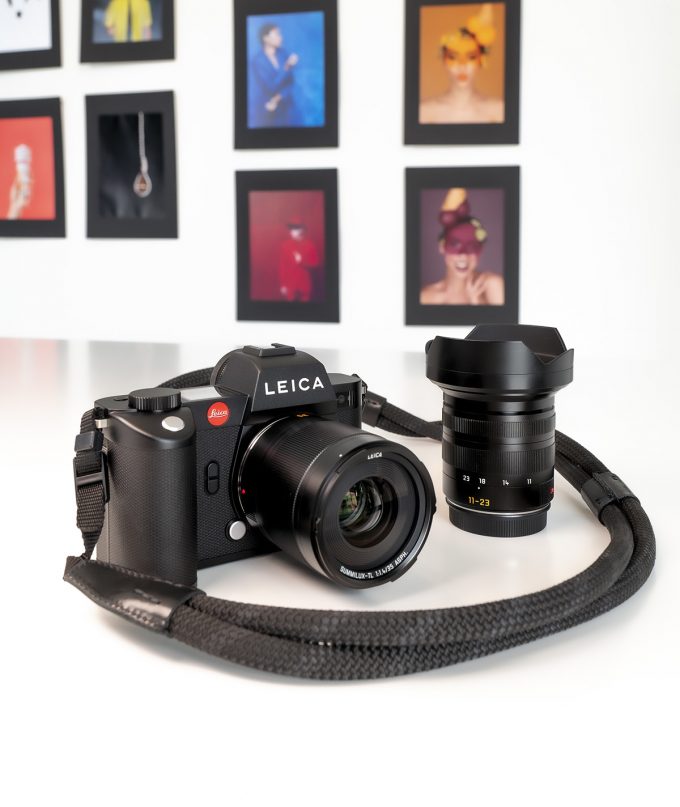 CMOS sensor with 47 megapixels for superior image quality 
The unprecedented resolution of the SL2's CMOS image sensor in full-frame format results in an unparalleled level of detail rendition and image quality. Enormous dynamic range, a color depth of 14 bits per RGB channel and a sensitivity of up to ISO 50,000 enable outstanding image quality in all lighting conditions. Even when combined with Leica TL lenses, which are designed for the smaller sensor format of the Leica TL2 and CL, the SL2's sensor still delivers an excellent image resolution of over 20 megapixels.
Image stabilization through sensor-shift technology  
In a major evolution of the SL, the Leica SL2 features a suspended sensor which adjusts its position in order to quickly and efficiently compensate for camera shake. This in-camera method even makes image stabilization available to lenses that are not equipped with their own. 
Additionally, in multishot mode, the tripod-mounted camera can record up to eight consecutive frames, whereby the sensor is shifted in half-pixel increments in between every exposure. This key feature results in images with an incredible quadrupled resolution of around 187 megapixels, leading to an extreme increase in detail resolution.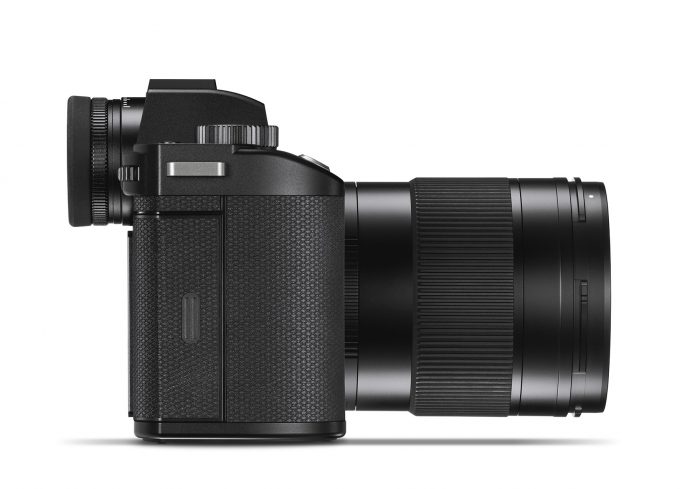 Improved ergonomics for stress-free shooting in any situation 
Despite significant technical improvements, the Leica SL2 is neither larger nor heavier than its predecessor and feels particularly compact to handle. This is due to the fully redesigned camera body, whose handgrip and the edges have been subtly refined for easier handling. 
Improved body design paired with increased durability make the SL2 the perfect companion for all forms of shooting. The SL2's IP54 certification ensures an elevated weather sealing for more rugged situations, while a new option to turn off noise reduction during long exposures allows for more hands-free shooting. Less worry about the weather and environmental situations means photographers can focus more on getting the shot.  
Overall the design of the SL2 recalls more of the iconic Leica identity and traditional design DNA elements that the brand has become known and loved for.
Streamlined design with new status menus 
The Leica SL2 offers an innovative user interface whose efficient design allows photographers to focus their attention on the creative process. The design alignment with the existing M and Q systems makes the adjustment even easier for existing Leica photographers. 
The main recording parameters can be viewed on the rear display and adjusted quickly and easily with a simple finger tap. A click wheel, a joystick and three strategically placed, individually configurable buttons also contribute to a straightforward operation. Thanks to two dedicated status menus for stills and video recording, the parameters for either shooting mode can be adjusted entirely separately from each other.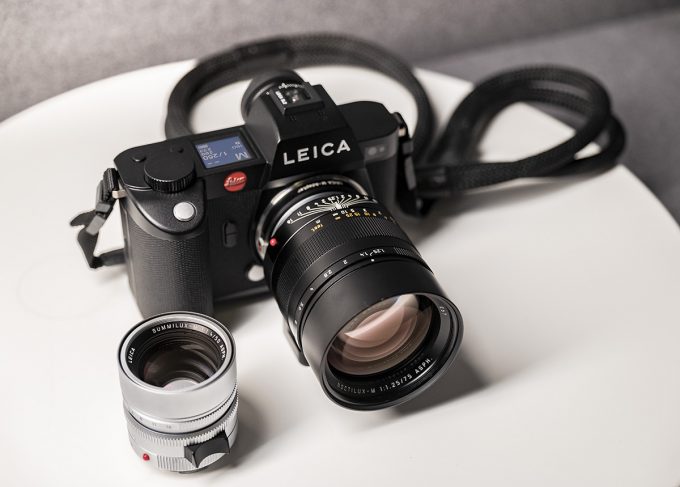 Limitless connections
Featuring an L bayonet lens mount, the Leica SL2 is not only compatible with the ever-growing portfolio of SL-System lenses, but also with lenses of the TL-System and with the legendary lenses of Leica's M, S and R-Systems via adapter, providing more than 170 Leica lens options, guaranteed to offer the right fit for any photographic scenario. The L-Mount Alliance expands this scope of possibilities even further, by giving SL2 photographers access to L-mount-compatible lenses from Sigma and Panasonic.
Maestro III processor for ultra-fast operation 
The new Maestro III processor facilitates a superior operating speed that shines in many aspects of the SL2's performance. The autofocus is significantly faster and allows for a virtually lag-free shutter release in any shooting situation, which is further complemented by the new Smart AF mode, which autonomously switches between focus priority and shutter release priority. Full-resolution recordings of consecutive images are possible at 10 frames per second with the focal plane shutter, and 20 frames per second with the electronic shutter. Thanks to two UHS-II-compatible SD card slots, raw files can be saved simultaneously in DNG and JPEG format.
Leica EyeRes® viewfinder with even higher resolution 
The camera's electronic viewfinder now boasts a resolution of 5.76 megapixels, allowing for a large, entirely natural-looking viewfinder image. Simultaneously, the experience is further enhanced when using the touchscreen, which has increased in size to a 3.2-inch diagonal, and now offers a significantly higher resolution of 2.1 megapixels.
Perfect tool for cinematographers
In addition to its great appeal for photographers, the Leica SL2 speaks the language of cinematographers, as the camera is able to record up to 60 frames per second in Cine 4K mode, and up to 180 frames per second in Full-HD mode. Activating Cine mode transforms the SL2 into a manually controlled cine camera as ISO becomes ASA, the shutter speed is marked in degrees on the rotary disk shutter, and the f-stops indicating the aperture ratio are replaced by T-stops, which measure the actual amount of light transmitted through the lens. Connecting audio equipment to the Leica SL2 no longer requires the use of adapters, as the camera now features a build in headphones and mic jack, complemented by a fully-fledged HDMI connector for external monitors. 
The Leica SL2 is available in Leica Stores and Leica Boutiques beginning November 21, 2019, at a recommended retail price of $5,995.