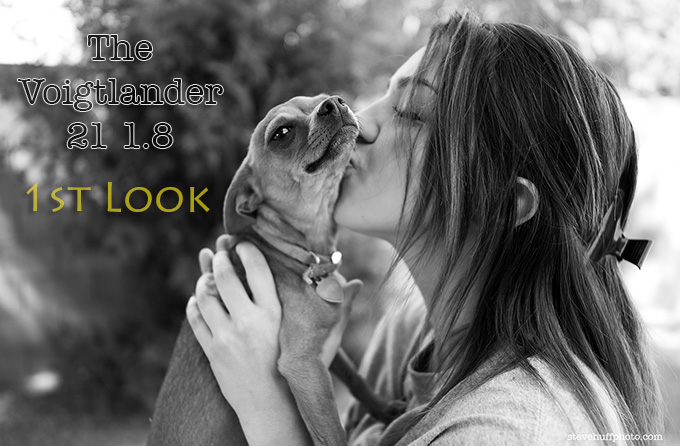 Look what came in! The Voigtlander 21 1.8 Lens! A first look at this M mount wide angle.
Happy Monday to all! Hope you all had a great weekend, mine was sort of a lazy weekend hanging around the house but had some time to relax which is always good. So let's get on with it…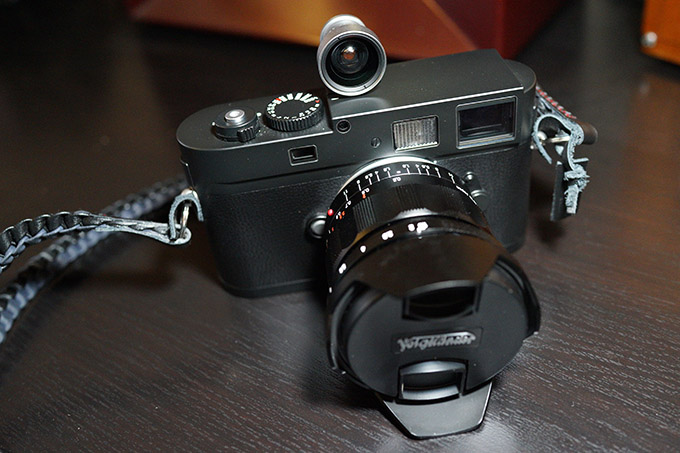 Thanks to Stephen Gandy at Cameraquest (who sent me this lens and viewfinder for review) I get to try out the Voigtlander 21 1.8 M mount lens and 1st impressions are that it is a beauty. I assumed this lens would be soft. WRONG. I assumed it would feel cheap. WRONG. I assumed it could not even begin to compete with the Leica 21 Lux. WRONG. I have only shot it for one day for "silly test shots" around my house but so far am quite impressed using it on the Leica Monochrom. I will have my full review in the next couple of weeks but also be on the lookout for a review of the Canon 50 1.8 LTM classic lens as well as the Nikkor 35 1.8 LTM. Maybe I will do a feature every Monday…hmmm. Maybe "Monochrom Monday" 🙂 – Anyone want to start contributing for that series? Film, digital…doesn't matter.
Very 1st test shot. Set the lens to the closest focus of .5 meters and took a self-portrait. ISO 1000, f 1.8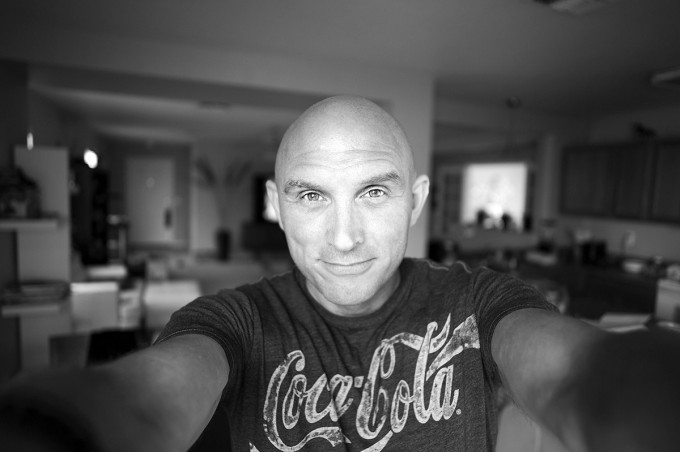 Very 1st early thoughts on this Voigtlander lens is that it is well made, feels great, focus is smooth, aperture ring is smooth but clicks in firm and the quality even wide open is sharp, but in no way clinical – I'll call it "sexy smooth sharp" and who doesn't  like Sexy? At $1249 it is a semi affordable FAST 21mm Wide Angle and fills out the quite superb Voigtlander M mount lineup nicely.
With the 21f1.8, 28f2, 35f1,2, 50f1.1 and the 75 f1.8 already available and the brand new smoking hot looking Nokton 50 1.5 arriving soon, Voigtlander has improved mostly all of their lenses for M mount and having used them all, I really am impressed with the price/quality ratio. Actually, I am more than impressed.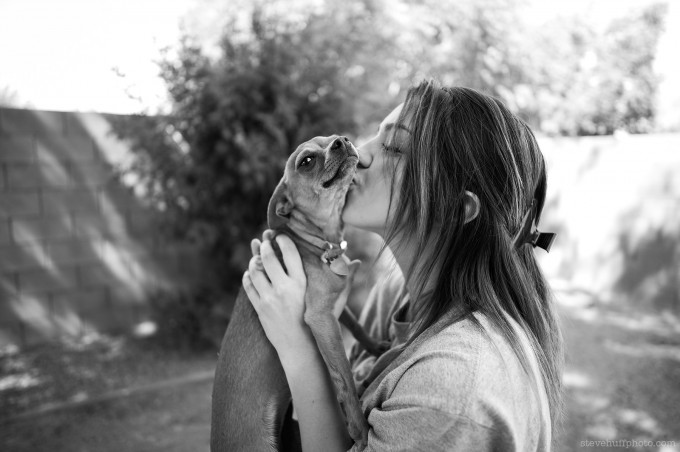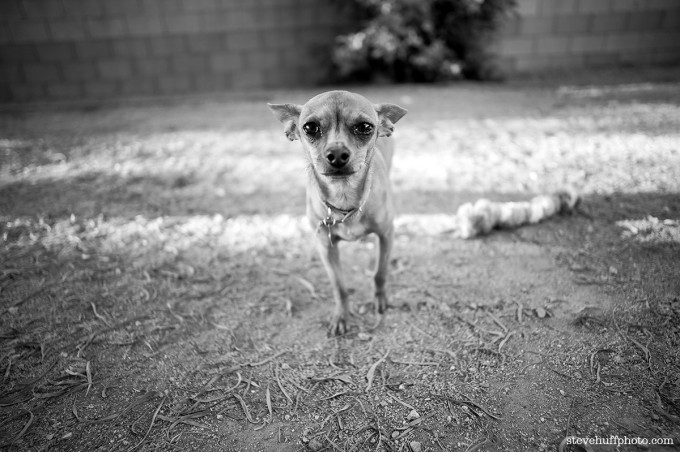 I really have not been a wide-angle shooter over the past 4-5 years but sometimes it is pretty cool to have a super wide for your camera as it opens up a whole new world. The 2nd  image above was the 2nd shot taken with the lens and I "guessed" at focus by setting it o 0.5 meters (close focus) and then held the camera down to the dog's eye level. I missed a little but the 21 still gives and interesting perspective and yes, even at 21mm you can get shallow depth of field 🙂
The 1st shot above the dog was also wide open at 1.8 and it is gorgeous in quality when you click it for the larger view. So far…me like.
Below is a shot with a 100% crop embedded, yea, this lens is  sharp wide open which appears to help give it the extra pop and 3D qualities. Usually a wide-angle like this renders in a somewhat flat way, but this lens gives you the choice of shallow DOF or LARGE DOF depending on the Aperture you choose.
Click the image for a large size with 100% crop embedded at 1.8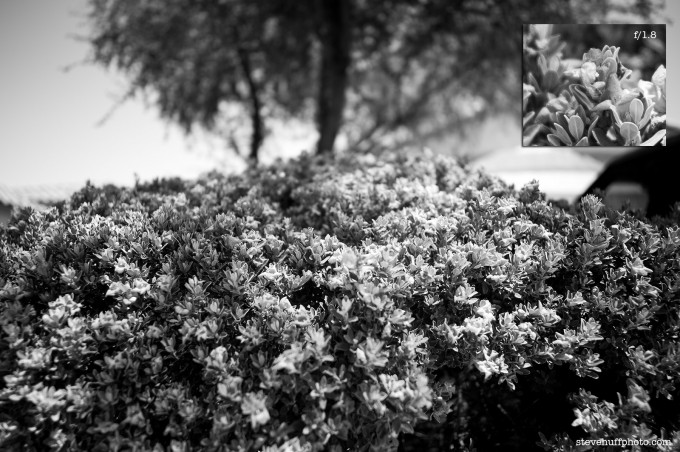 So yea, I know many of you are wondering..how will this lens do IN COLOR on the 240. Well, my 240 has been sold so can not say but I am getting fantastic results from the MM without setting up the camera for any lens at all. When I do the full review I will test it with the camera set to a 21 Lux to see how it goes. If I get a chance to try this on an M9 or 240 during my review period I will. You can see film samples HERE over at cameraquest.
One full size test shot that you can click on to see the full size from RAW image is below, and it is an OOC JPEG!
This one is wide open at 1.8 and an out of camera JPEG untouched   – click it to see how sharp it is even at 1.8 and being a JPEG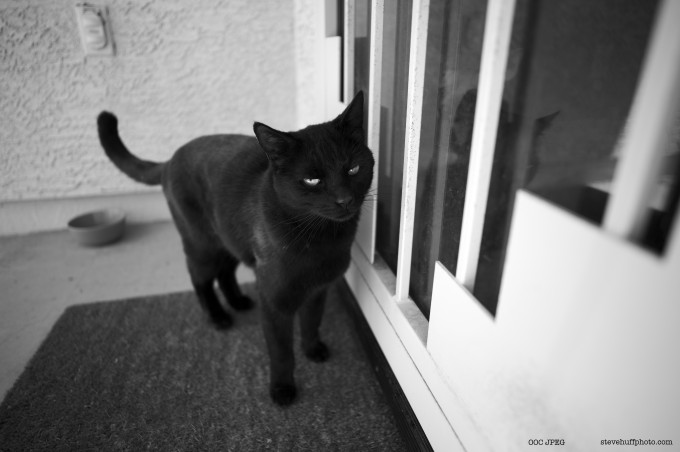 So stay tuned for much more from this lens as I will be shooting it over the next 1-2 weeks. I will also have the new Sony NEX 3 with 20 2.8 review up soon along with the Nikon Coolpix A review! Lots to do which means more fun for me 🙂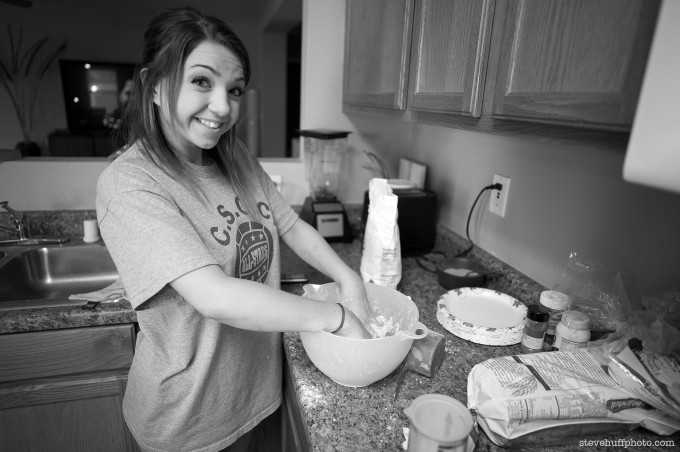 Steve