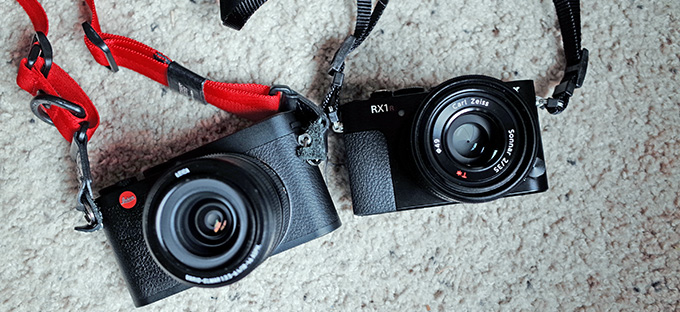 More RX1R shots plus Leica X Vario vs Sony RX1R Crazy Comparison!
Welcome one and all and happy Independence Day to those of you in the USA! Today I have something fun for those who asked me to do this. 🙂 This post will have a quick comparison between the Leica X Vario and the new Sony RX1R as well as a couple of new snaps with the RX1R.
The 1st test? Both cameras at 35mm, both at f/4.5, both at ISO 100. Which one will win for Detail? Leica German optics vs Sony AA Filterless sensor? This is a "Just for Fun" test..had both cameras here, both cost about the same…so WHY NOT? As I suspected the Sony with the Zeiss lens and full frame sensor without the AA filter edges out the X Vario, but the X Vario is not too far behind. Then again, this was shot at f/4.5, the largest aperture you can shoot at on the X-Vario when at 35mm. These are different cameras for a different target audience but it does not hurt to show each camera side by side. Besides, they may not be as far off as you would thing when it comes to the versatility of the Zoom.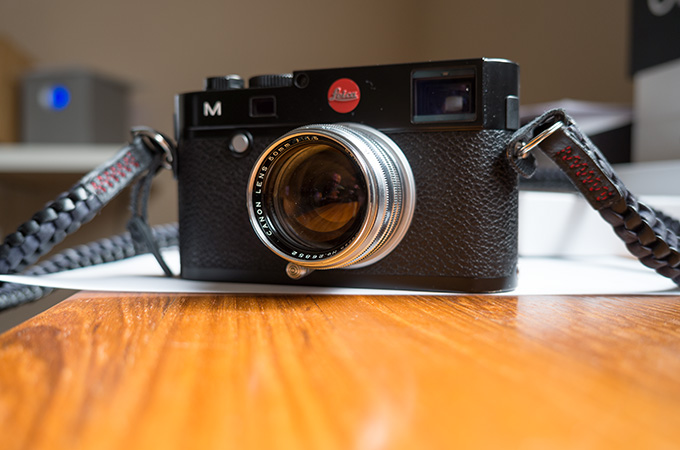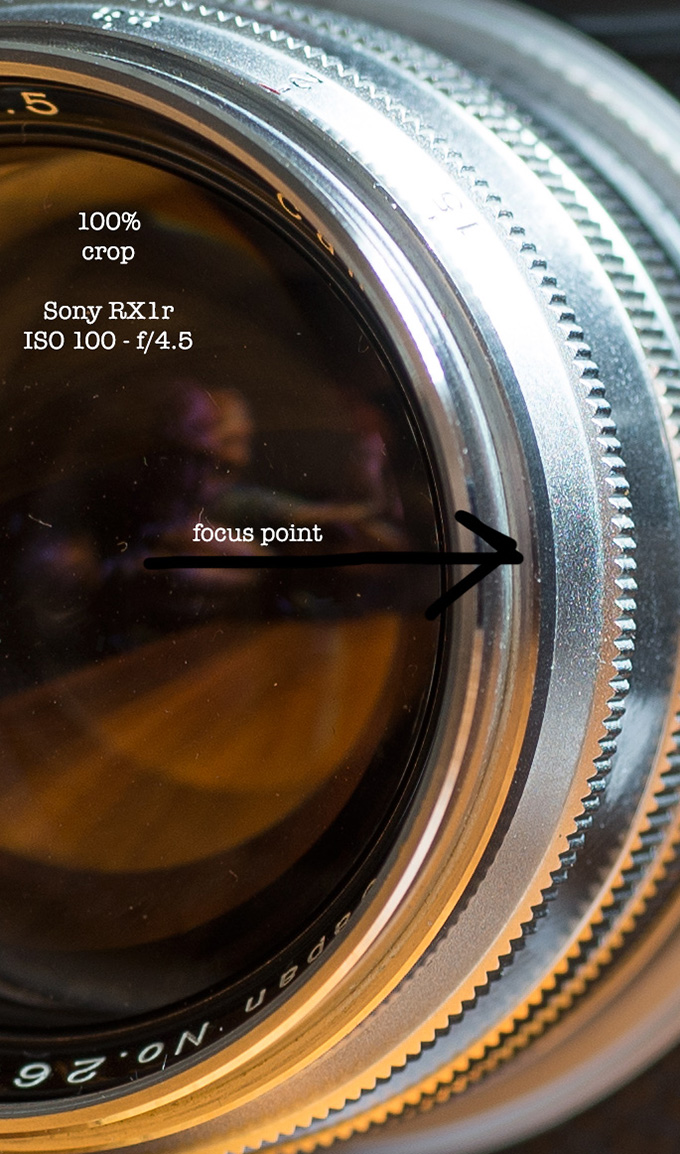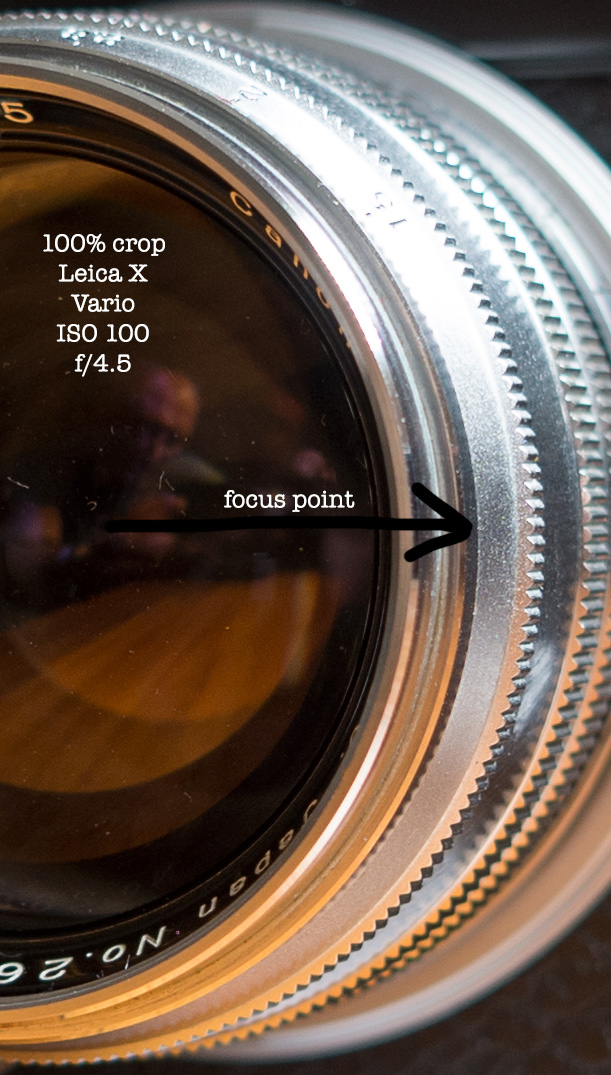 The Sony is a resolution monster, can go to f/2 and is smaller while still being just as well made. The Sony focuses better in low light, equal in good light. The Sony's battery life is about equal to the Vario (both could be improved). The Vario has a 28-70mm option though the longer you go the more light you will need. The Sony is a 35mm which means you would need to take a few steps back for a 28 and a click of the button to crop to 70mm in camera.
Any way you look at it, the RX1R is a resolution machine. Take a look at the image below. You can click the pic for an 1800 pixel wide version and see the 100% crop below at the focus point.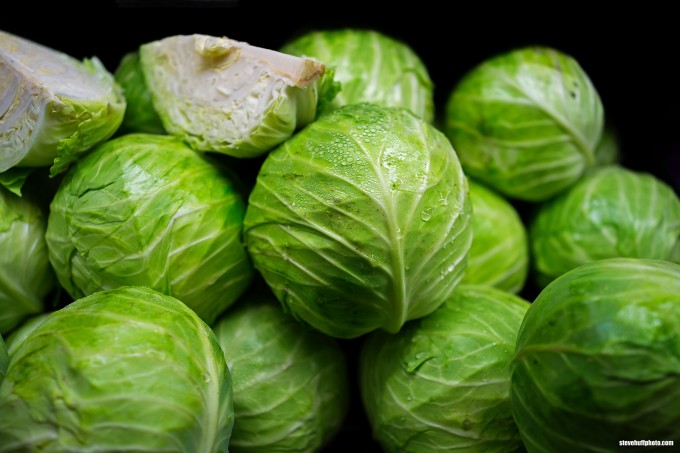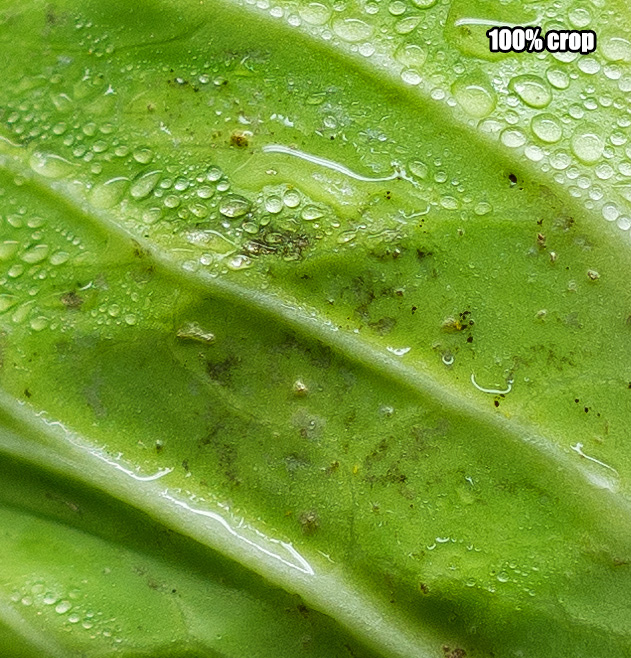 NOTE: The Sony EVF is $50 cheaper yet is better than the Olympus/Leica VF2.
The Sony is a serious tool. The Leica X Vario can also be a serious tool.
One thing to note though is that the Sony has been with me through the long haul and I still love it as much as I did on day one. Now with the "R" version offering that little extra detail (it is small but there) I just am in awe of what the RX1/RX1R can do. No, the AF is not as fast as a DSLR or OM-D but it is as fast if not more accurate than most Fuji lenses on the Pro-1 and it seriously has never failed me.
My RX1 /RX1R gallery is here and shows photos taken in ALL kinds of lighting. I post those to show versatility of the camera.
Sony RX1R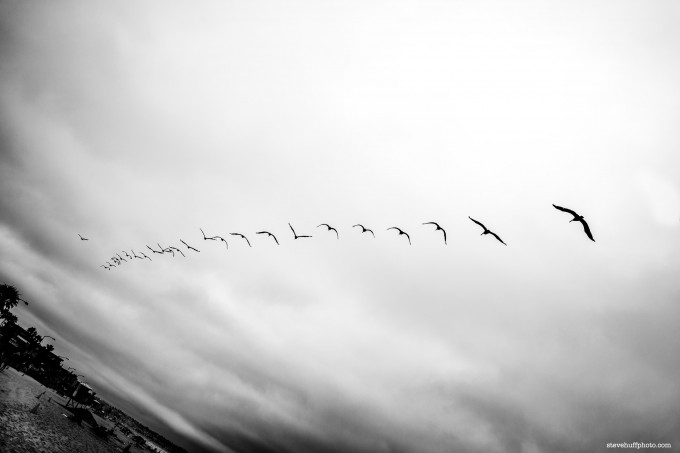 The Sony Crop Mode = Leica X Vario Zoom?
Yes, the Sony can do 35mm full frame or a 50mm crop or a 75mm crop. With it housing a superb 24MP full frame sensor vs the 16MP APS-C of the X Vario, this gives it quite a bit of leeway in the crop world. You can shoot the RX1R at 35mm, 50mm or 75mm. The 50 and 75MM are cropped in camera. So basically by the time you are at 50mm it is almost similar to shooting the Vario at 50mm due to the crop and the X Varios APS-C sensor size. By the time you hit 75 on the Sony you are much smaller than APS-C size but still high quality. Let's take a look at a quick sample. The Sony retains the f/2 aperture because it is just cropping the image in camera.
Both cameras are at wide open aperture to show DOF differences.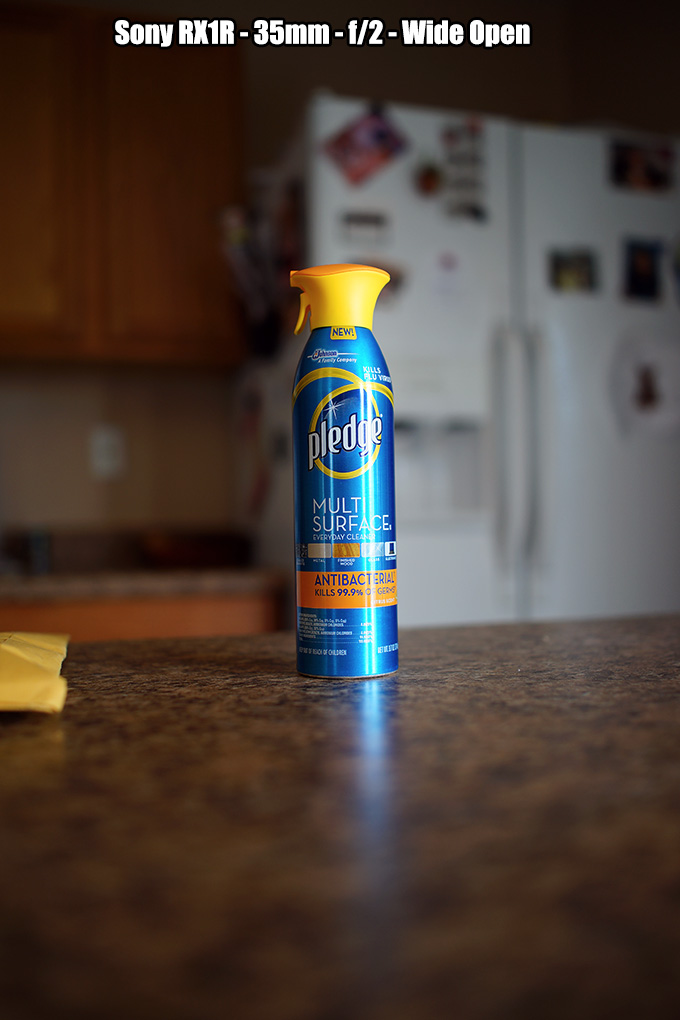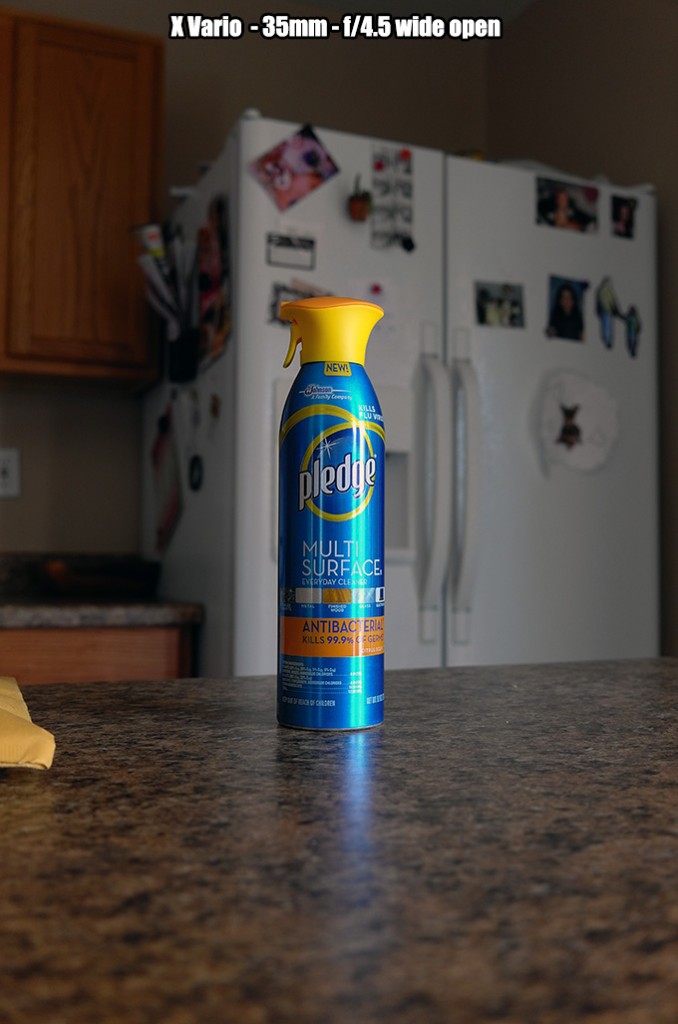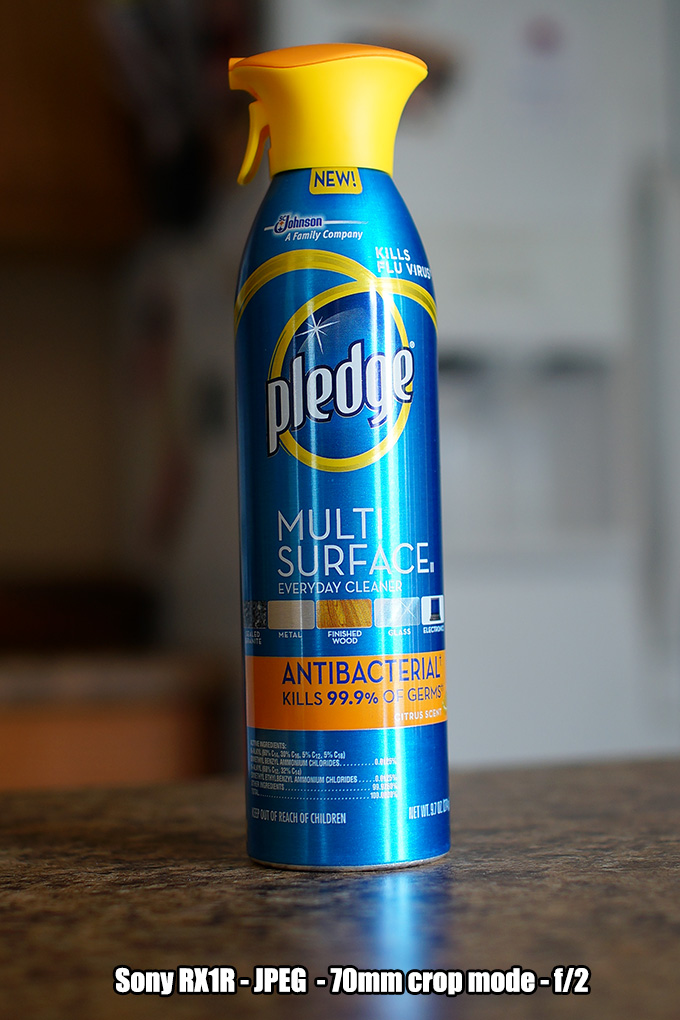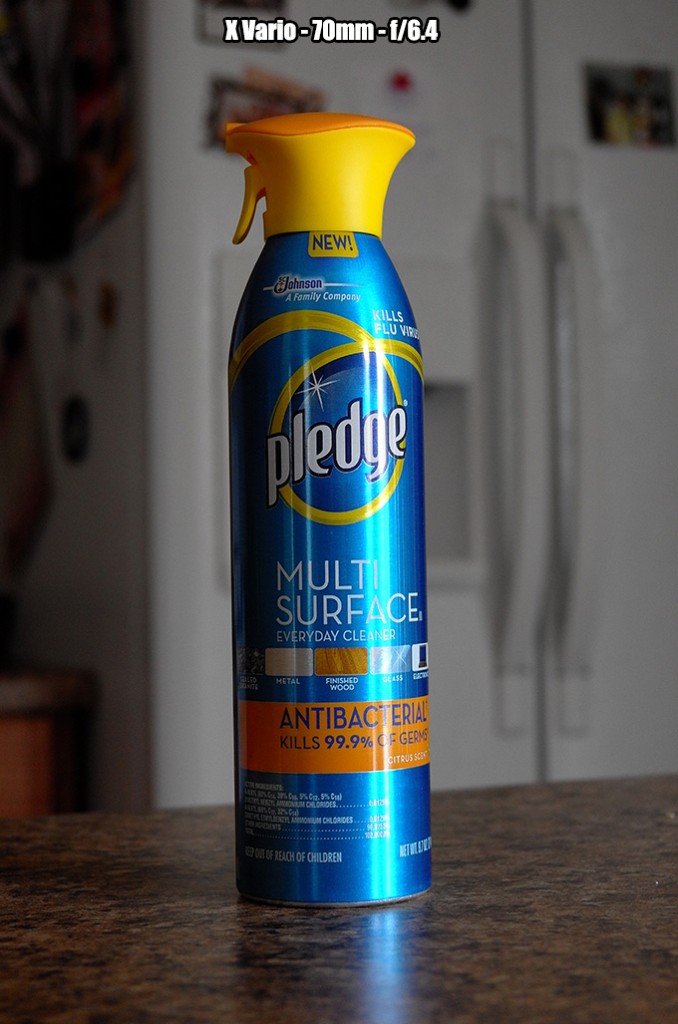 What does this sample show? Mainly the DOF differences between the two cameras, even at 70mm on the Vario vs the crop of the Sony where the Sony can still show f/2 DOF, albeit in a 35mm way when cropped to 70mm. The downside is that you can only use the crop mode of the Sony in JPEG mode but it can be useful for those "zoom moments". Still the X Vario offers full resolution at all focal lengths 🙂
What is to come?
Mark my words. If Sony releases an RX-M (which could stand for RX-Mirrorless) with a new full frame sensor and mount that can take M lenses via an adapter they will have delivered what everyone wanted Leica to bring out. A digital CL. It will sell in droves. ESPECIALLY if it has a built-in viewfinder.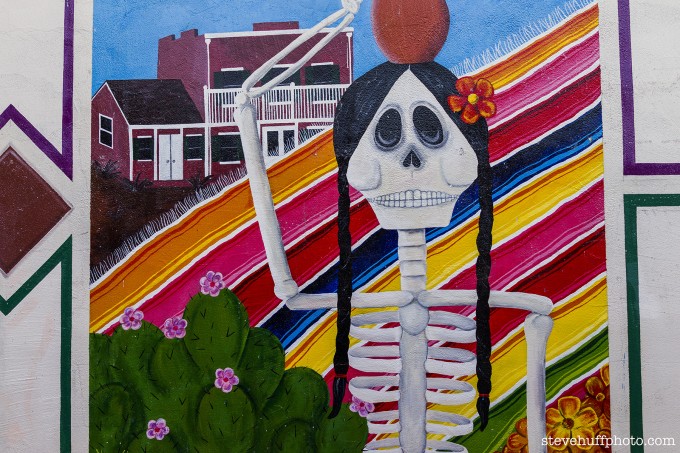 PREDICTION: I have no inside info at all on this but I have a feeling that Sony is going to release something full frame with a fast 50mm. Wether that is an Interchangeable Lens full frame camera with a new 50mm lens (new FF NEX) or an RX2 with a built-in 50mm f/2 remains to be seen but my crystal ball sees something from Sony like this.
If Sony goes the route of releasing a Full Frame NEX-8, 9  or whatever I think that will be less desirable as current  NEX lenses, the E-Mount lenses, are NOT full frame compatible. Full frame lenses would need a new mount which would mean a bulky adapter if they were using a E-Mount. That could get tricky and I feel it would not offer the IQ of the RX1/RX1R, which is amazing due  to the sensor and lens matching. Then again, if they managed to make E- mount size full frame lenses without corner or color issues on such a slim NEX body then that could also be interesting. All rumors have been saying a FF NEX.
But…
What I would love to see is an IC version of the RX1. But would Sony release this and slow the sales of the RX1? Probably not. So it should be interesting to see where they go with all of this. Rumors say NEX FF. If so, just hope it is not sloppy or filled with issues.
I do know that Sony and Fuji are leading the way in the mirrorless market while Canon, Nikon and Leica are starting to lag behind. Funny how that happens. The big N & C are afraid of hurting their DSLR sales while Leica does not want to hurt the M sales. Sony has nothing to fear and they do not seem to be worried about their DSLR sales. IMO, Sony could create and start the entire full frame mirrorless category with an interchangeable lens RX (NOT NEX). Looking forward to what is in store in 2013!
The RX1/RX1R puts out deep and rich B&W images