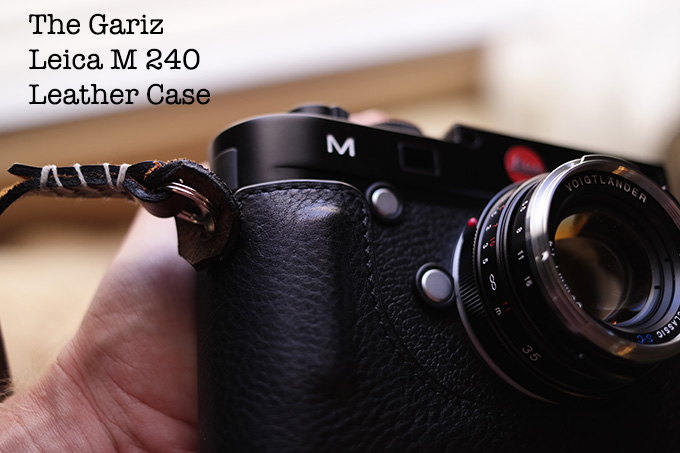 The Gariz Leica M 240 Black Label Leather Half Case
So look what the mailman just dropped off for me today! Yep, it is never ever boring for the mail delivery men and women in my neighborhood as I probably see them 3-4 times a week, every week 🙂 Today the mail brings me the new Gariz Leica M 240 Half Case in black Leather. In the past I owned a Gariz Black Label case for my Olympus OM-D and Sony RX1 and i loved them both. On the OM-D it added a nice grip and a little more height and truly was a case that appeared as one with the camera.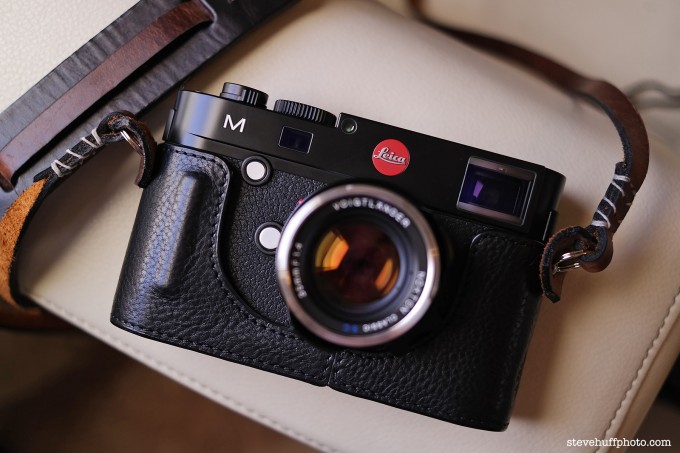 On the RX1 my Gariz case fit like a glove once again so I decided to take a look at the Gariz case for the Leica M. I have tried many cases for the previous Leica M9 including a Luigi (much too fat and hard for my tastes but gorgeous to look at and my case had mis cut openings that did not fit the back of the camera), the Artisan & Artist case (fit very loose and sloppy), and the official Leica cases (worst of all). For my M9 I ended up going Naked and just letting my camera get beat and scratched up. Which did end up hurting resale later on.
Seeing that I want to keep this M 240 as nice as possible while still heavily using it I decided to go for what has always worked for me in the past, and that is Gariz.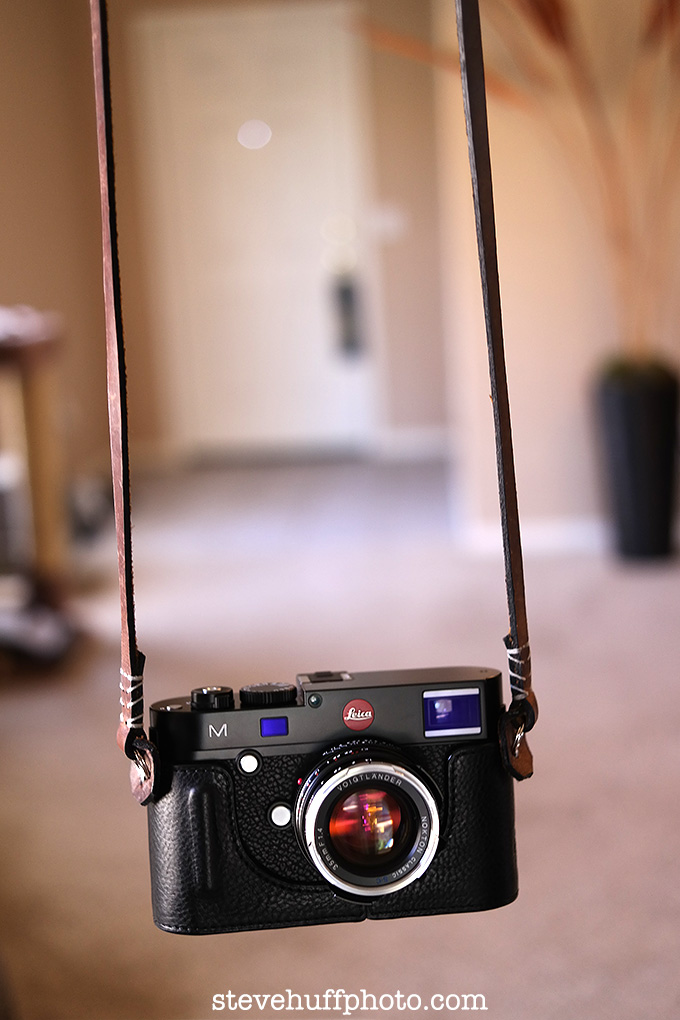 With my superb Cub & Co strap that I am in love with and the Gariz case, my Leica M is looking pretty sharp. But how is this case and is it worth the $199 cost? Well, if you like half cases then I can and will say that the Gariz line is always a little different than most leather half cases you will see. You will either love it or hate it depending on what you like and what you are used to. The main niggle for most is tat it does not cover the top plate of the camera at all. So it is exposed and easier to scratch up.
Me, so far so good. It fits like a glove, it is soft and feels high quality and I sort of like the bottom metal plate that gives the whole thing a solid feel. This is the difference in a Gariz case, the metal bottom plate.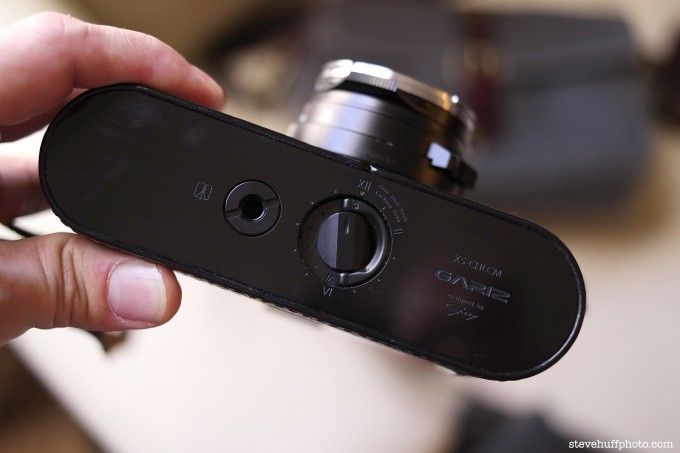 One other case I really wanted to look at are the super luxurious Arte di Mano M cases. I mean, these are the top of the line as far as I am concerned (I now have reviewed the Arte Di Mano HERE). Beautiful design, premium leather, and fits like a glove without being too fat or large. The only niggle is the Arte di Mano cases are $390-$490 for the single half case. Sure, they look gorgeous but I am not sure I want to commit to $390 for a case. If I did, it would be an Art di Mano case for sure. I am usually a big believe in "you get what you pay for", though there are always exception to that rule.
So for about half of that cost I went with a Gariz and am happy with that decision because it also fits like a glove, is soft and slim and uses a nice leather. It feels great in the hand, looks great on the camera, actually fits correctly and smells good as well 🙂 UPDATE: I now own the Arte Di Mano and there is no going back. Again, see that review HERE.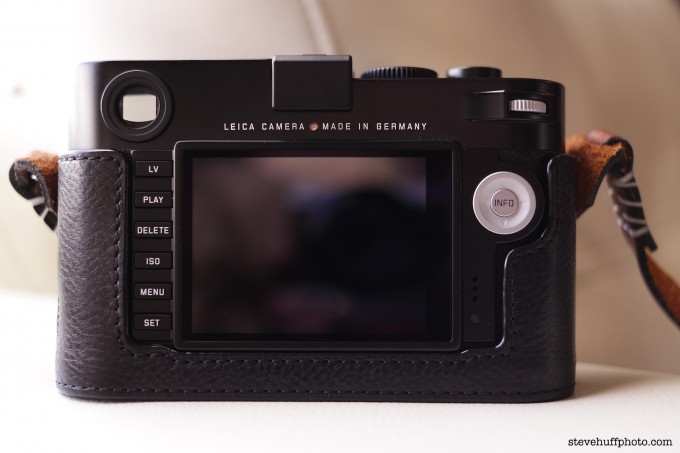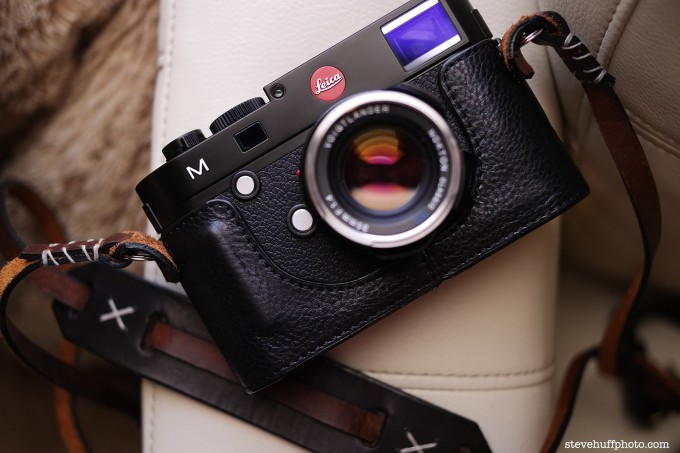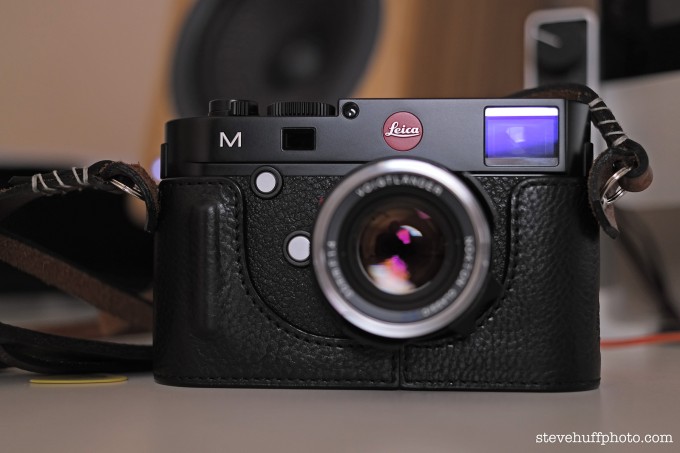 Some of you will not be in to cases at all. Many prefer the "Naked" approach so if that is you, no case is going to be up your alley. But if you want a case for your M 240 and like what you see with this Gariz case, you can buy them at Amazon in Black, Brown or Red. I bought mine from Amazon from "Sky Depot" and it arrived in 2 days via USPS Priority Mail.
You can see all of them HERE at AMAZON
.
Of course, you can get your Leica M 240 at Ken Hansen, Pro Shop, PopFlash.com or B&H Photo.