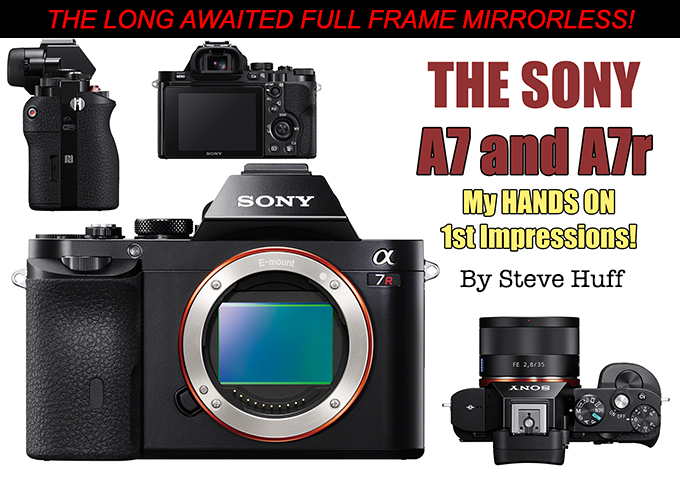 Hands on 1st Impressions: The Sony A7, A7r and RX10 
1st things 1st: YOU CAN PRE-ORDER THE A7 and A7R at B&H Photo or Amazon at the links below!
Pre-Order the 36MP A7r Body – Expected to ship Mid December – (I am ordering this) – $2,298
Pre-Order the 24 MP A7 Body – Expected to ship Mid December – $1,698
Pre-Order the A7 Body with 28-70 Kit Zoom  – Mid December – $1998 (I DO NOT recommend this kit. To have this camera shine, use a fast prime or fast zoom)
Pre-Order the new RX10 – Ships Mid November – $1298
Pre-Order the A7/A7r grip – Ships Nov/Dec – (I am ordering this) – $298
Pre-Order the Sony Zeiss 35 2.8 FE Full Frame lens for the A7/A7r – (I am ordering this) – $798
Pre-Order the Sony 55 1.8 FE Full Frame Zeiss Lens for the A7/A7r (I an ordering this) – $998
PRE-ORDER the Sony/Zeiss 24-70 f/4 High Quality Pro Zoom – $1,198
Amazon:
*Pre-Order the new Cameras and Accessories At AMAZON using THIS link!
*
THIS WILL BE A HOT SELLER WITH A WAIT LIST, so get in line EARLY! The A7 and A7r will be shipping mid December 2013.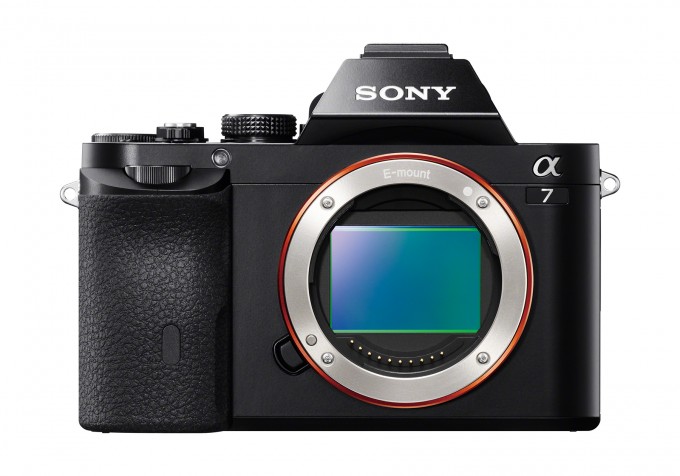 Woooohoooo!
OK, I want to let you know that this news has been very HARD to keep from all of you! Then again, the rumor sites had all of the info for the past few days for many of you to lust over.
Yes my friends, the new Sony A7, A7r and RX10 are now a reality and not only that.. (more images of the camera here)
I have had the chance to hold them, see them, feel them and SHOOT with them for just a few minutes (but only in my home). WOW is all I can say. Every year Sony comes out and surprises me in my home. This is the third year and for the first time in those  three years my heart skipped a beat when they pulled this one out of the bag. Why? Because I knew what it was and what it meant for camera enthusiasts worldwide.
NOTE: I will be shooting with the A7 and A7r and RX10 in the next two weeks and will have TONS of image samples with daily live updates, so bookmark me and check back. I will also have something new tomorrow for you to look at so come back then as well 🙂
The Sony A7 and A7r are the worlds smallest and 1st full frame mirrorless cameras with interchangeable lenses besides the $7000 Leica M (Reviewed Here).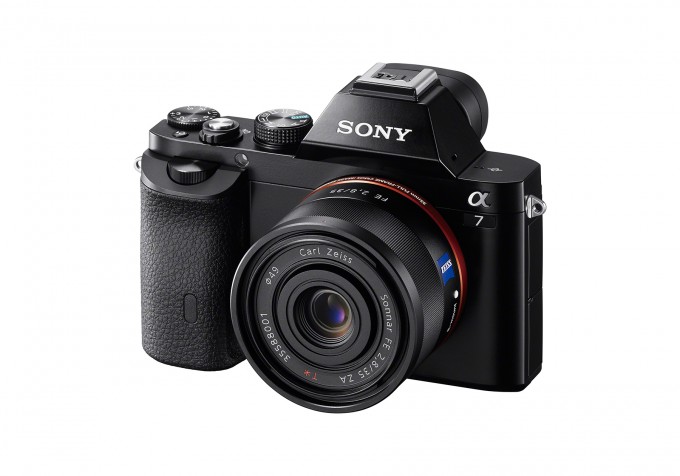 But before I get to the details of my 1st hands on with the A7 cameras, I do want to mention that I also handled and shot a few frames off with the new RX10 which was totally opposite of what I thought it would be.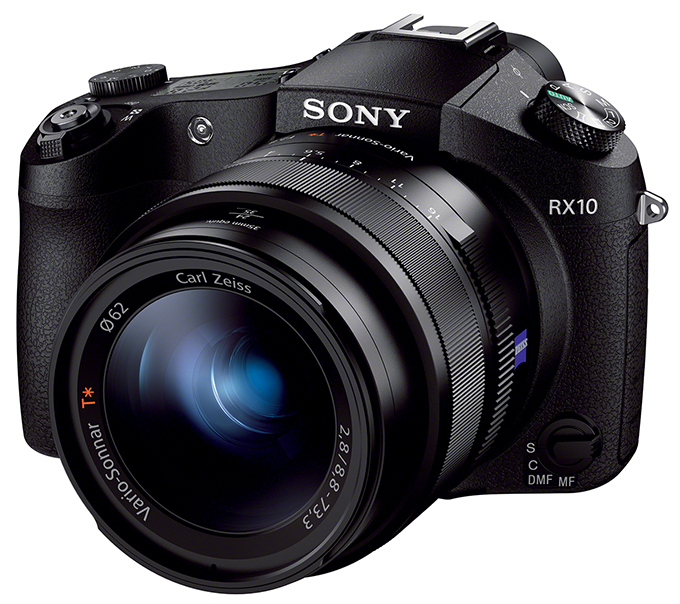 Yes, the RX10, which according to the rumors was basically a 1″ sensor RX1. Well, not really. The RX10 is a 1″ sensor megazoom that is of HIGH quality. The body is DSLR like which I found to be odd since the camera had the "RX" title. It looks nothing like an RX1. I was allowed to hold the camera and shoot with it in my home for a few minutes (but was not allowed to put an SD card inside).
The lens is what sets this apart and even though it has a 1″ sensor, the quality is fantastic, beating out the NIkon V2 for detail and noise. I was shown a series of prints from the Nikon V2 and RX10 and the RX10 literally blew away the V2 for detail and noise. Add to this that the lens is an image stabalized f/2.8 constant aperture 28-200 and you have a one camera solution that you can take anywhere. I will have MUCH more on the RX10 in a week or two when I shoot with one in Nashville TN all week around Halloween so will leave it at that for now on the RX10. I will say that those who have been looking for a high quality super zoom all in one with super IQ, this one may be up your alley. But I will review this camera in full over the next two weeks, so stay tuned.
Right now I want to discuss what 95% of you who come here want to read about:
The A7 and A7r – YES, they have finally arrived.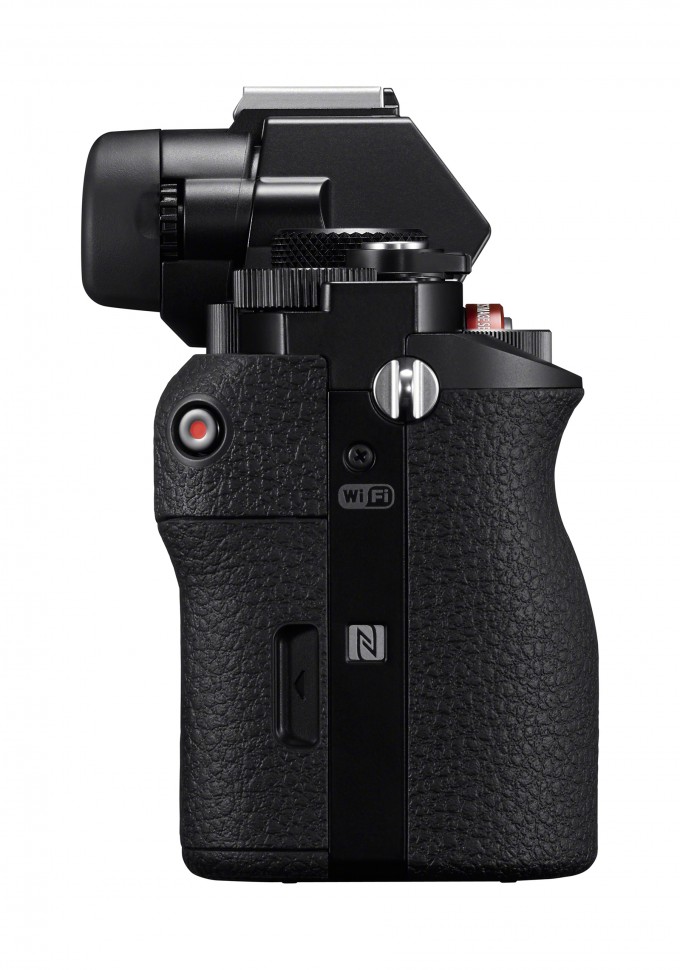 FINALLY…it's HERE!
This is what we have all been waiting for! By "WE" I mean the enthusiasts who have been waiting for someone..anyone..to release a high quality full frame and small sized mirrorless camera with a killer built in EVF. We thought Leica would do it. Some of us though Canon or Nikon would do it. Many though Fuji was planning it. But it was SONY who charged ahead and had the balls to create and make it. For this reason alone I give Sony a high double five because what they have created is simply jaw dropping. Just as they did last year with the incredible IQ of the RX1, they are doing it again in a more versatile lens changing way.
Why is this camera so important? Well, it is not for everyone of course but for me I have been wanting this for years for a few reasons. The A7r is a full frame 36MP sensor camera with an E- Mount. This means that not only can you shoot the new FE lenses (full frame E) made for this system, you can shoot Leica M lenses, Canon Lenses, Nikon Lenses and Sony A mount lenses (with adapters). You can mount E mount lenses and shoot in crop mode or FF mode with vignetting. The special thing though is the latest tech full frame sensor that will deliver the richness, depth, 3D bokeh and shallow DOF that many of us crave, but more importantly, there will now be MANY more of us able to enjoy Leica M lenses. From my 1st test using a Leica M 50 Summilux on the A7r, it should be quite special. Not sure how wide angle lenses will do, but a 50 and 35 1.4 did well so so far so good.
So the new A7 and A7r are here and while they may not be perfect (I only had minutes with them in my home) they are indeed a revolutionary product/camera.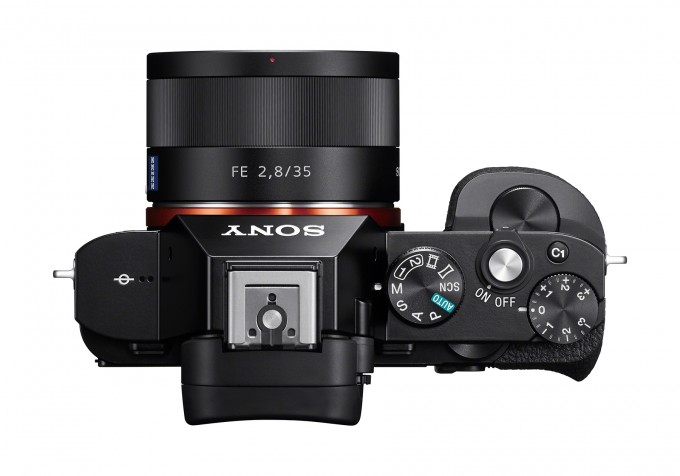 Some key points from Sony on the new A7r (the one I am ordering for myself) along with my thoughts on them after using the camera.
• World's lightest interchangeable lens full-frame camera1 – This is true as the camera is about the same size as an Olympus E-M1 (check back tomorrow for something cool)
• Full Frame 36.3 MP resolution with 14-bit RAW recording – Nikon D800E territory in a small weather sealed package.
• Fast Intelligent AF optimized for full-frame sensor – Faster than the RX1, but not as fast as the E-M1. Faster than Fuji X  – better IQ than Fuji X if going by RX1 standards 😉
• Fully compatible w/ Sony's E-mount new full-frame lenses – Any E Mount NEX lens will work in crop mode or full frame mode. Full frame adds a circle vignette.
• Direct access interface for fast, natural shooting control – Same interface as the RX1 and Alpha DSLR Series – buttons are easily customized.
• High contrast 2.4-million dot OLED EVF for eye-level framing – Same EVF as the RX1 External EVF. Fantastic. 
• Simple connectivity to smartphones via Wi-Fi® or NFC – Nice to have of course but did not try in my limited time.
• PC control w/ remote video capture control
• New high-speed BIONZ® X image processor – Sony says this is what makes this camera possible. More responsive and faster AF.
• Full HD movie at 24p/60i/60p w/uncompressed HDMI output – Love Sony video.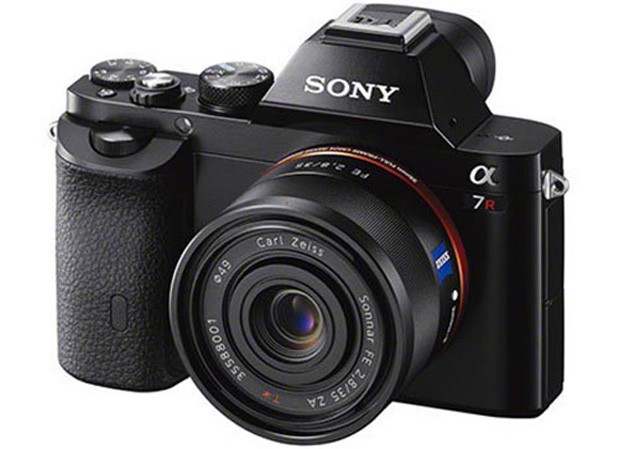 Now sone of my own Key Points from me after VERY little use with it:
This camera is dust and moisture resistant with seals. Also, sensor has electronic dust removal. 🙂

The camera design takes me back to the 70's when Nikon made square metal bricks. But this one is thinner.

The external grip is AWESOME! Some will thing it is ugly but when on the camera, again, takes me back.

The camera is pretty responsive but I was indoors in low light. Even so, the 35 2.8 and 55 1.8 were FAST.

This camera will bring with it the ability to use MANY 3rd party lenses. Leica, Canon, Nikon, etc. NOCTILUX? Yes.

Manually focusing a Leica lens  through the EVF was a breeze just as it was with the Olympus E-M1. These large EVF's are superb.

From what I saw through the EVF, this just might beat the Leica M in sharpness and detail. Crisp 3D and POP were there as well (ala M8 and M9). (A7r)

The grip feels VERY VERY good in the hand. Very comfy for my medium sized hands and grip.

Overall, much like an RX1 with IC lens capability. Just what MANY of you wanted the RX1 to be. But an even newer sensor.

Gapless on-chip lenses to help the sensor gather more light and help with lens issues due to short flange distance.

This camera is THIN but solid. Does not feel as solid as the Olympus E-M1 or Leica M but is very solid in the hand.

Smaller than a Leica M, same size as an E-M1. Perfect size.

Battery is said to last for around 400 shots.

In person, it is a beautiful camera though not all will like the design. I am just happy it does not look like a mini D800 🙂

This camera WILL change how we as photographers view what is capable from a small camera.

I have seen prints and crops in print from the D800E and  this camera. I preferred the prints from the A7r slightly but they were close.

Under $2300 for a full frame, 36MP without AA filter  – with built in EVF that is able to take Leica lenses, Canon lenses, Nikon lenses, E mount lenses, A mount lenses and new FE lenses. Amazing.

THE SHUTTER SOUND IS LOUD and CLUNKY. If you want silent, this is not the camera to go for. Will elaborate more on this soon as well as show a video of the camera and shutter sound.

New EYE Auto Focus spots the EYES and critically focuses on them instead of just a face. 
Oh, I also tested it with a Leica 50 Summilux in my home today…
Many of us have been waiting for a small full frame mirrorless camera for many reasons, one of them being that it is the worlds 1st camera other than Leica that is full frame and can shoot with Leica M lenses. Using my $15 adapter, a 50 Lux locked on tight and firm. Even the Sony guys did an "Oooh and Ahhh" 🙂
Yep, today I handled and shot with the A7r and fired off some test shots (not allowed to put an SD card in though) and what I saw through the EVF was amazing. Yes, I was able to get pin sharp Leica Lux results at 1.4 with eyes that popped and a melty Bokeh that had the Lux signature..and these results appeared much more 3D then what I get from the M 240 and the same lens. I begged  for the chance to take one quick side by side comparison as I had a feeling the Sony would really impress the hell out of you guys but sadly, I was not allowed. The firmware is not final on the A7r just yet… so no images. 🙂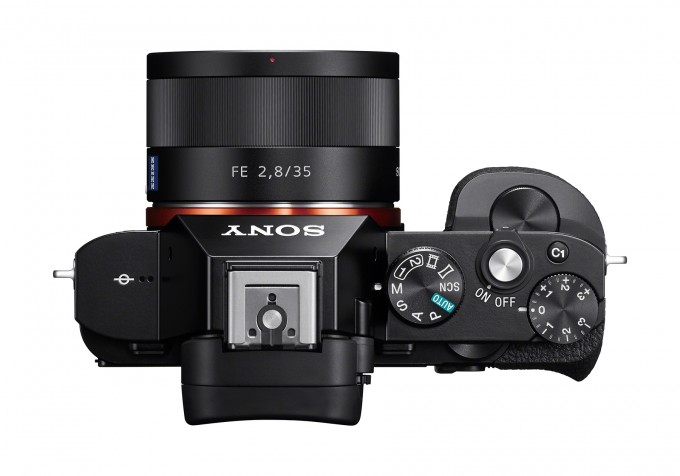 I will also be shooting with the A7R in Nashville for one week at the end of the month and will be doing live reports all that week with all kinds of samples. Possibly even shooting a concert with the A7r and Noctilux.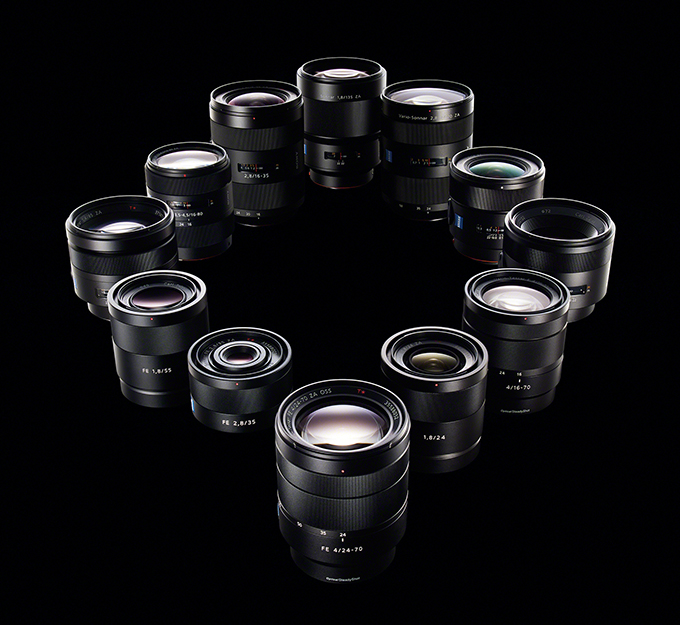 So back to the A7/A7r:
My 1st impression on build? It feels just like an RX1 but with a much nicer grip and the EVF built in (pretty much the same EVF as the RX1 External from what I was told). AF is faster than the RX1 with the 35 2.8 and 55 1.8 (the 35 2.8 was fantastic…small, sharp and with 3D pop). The camera is also weather sealed 🙂 It does not feel tank like but it does feel RX1 like, but much nicer..more "finished". Has the same menu system as the RX1 and Alpha line so this is a GOOD thing. The camera does NOT AF as fast as the Olympus E-M1 but I did not expect it to. The E-M1 was also faster than the D800 I tested as well as the Canon 6D I reviewed. So no surprise there.
Even so, the A7 is a little faster to AF over the A7r as it has Phase and Contrast Detect AF. The A7r 36 megapixel beast only has contrast detect AF though it is faster than the RX1 due to the new Bionz processor which makes both of these cameras more responsive than the RX1/RX1r.
I only snapped maybe 10 shots with the A7r and 3 with the A7 but I wanted to keep the camera soooo bad! I wanted to go out and shoot, test Leica lenses and the new Sony lenses. But no go..not yet..but as i said, VERY soon.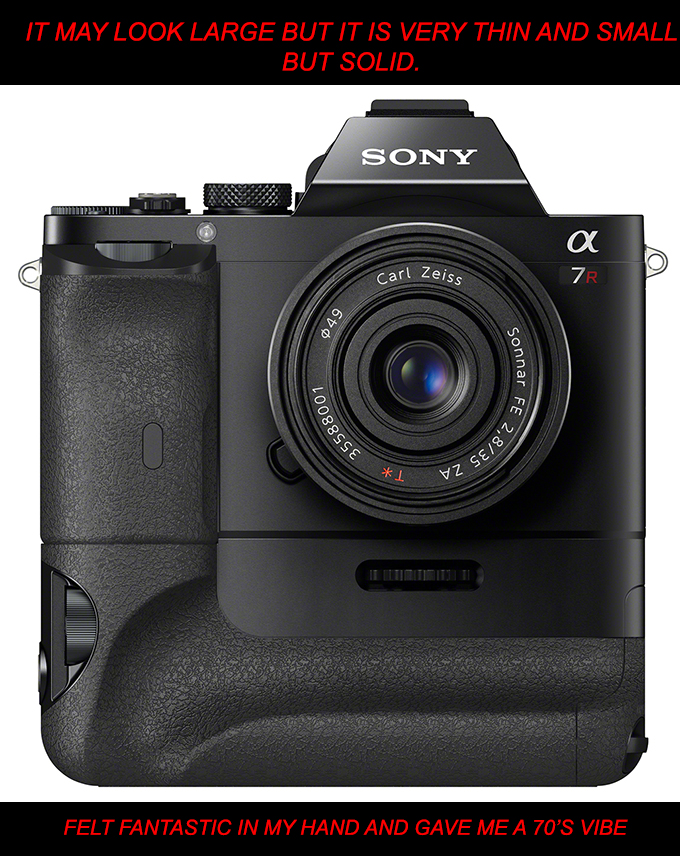 I can say that with 100% certainty I will be ordering the A7r, 35 2.8 and the grip. Yes, the battery grip as you can see above. When it is attached it took me back in time to the 70's because the look of this rig with the grip is like a big black square thin box. I LOVED IT but I know many will hate it. It's very very cool to my eyes but I am sure there will be lots of that coming up over the next few days and weeks.
I also have a sneaking suspicion that this camera will deliver better results than the Leica M with certain Leica lenses. The 50 Lux was magical on it as when I focused (which was a piece of cake due to the large EVF) it was just as quick as when I use the RF of the Leica, but when the image played back the result was massive 3D depth. Almost like a mix of the M8 and M9 together. Crispy yet smooth. I can not wait to test this out for real and actually use an SD card 🙂 (I will be doing just that in less than two weeks)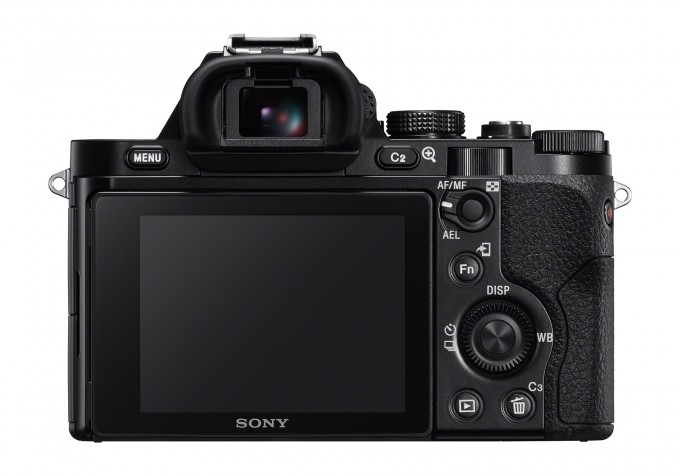 With that said, it does not take away one thing from the Olympus E-M1 which I will also be happy to own alongside the A7r. Those who read my recent E-M1 review saw where I called it the "Most Versatile Mirrorless Camera Ever" and I stand by that. The E-M1 is gorgeous as is this A7/A7r (from what I could tell so far). I will be proud to own both and both will be used in different scenarios but the A7r has the all out flat out 36 MP FF resolution. A D800E in the palm of your hand. Think of the possibilities.
Yes my friends..the day is here and  the price is RIGHT, much less than we thought at under $2300 for the top of the line 36MP A7r. For those with Leica  glass, we can now mount our Leica glass on a high quality full frame body with the best sensor tech of 2013 inside the camera without spending $7000 to do so. For those with a Leica M, this could be a great back up (but again, not sure how wide angle leica lenses perform yet) Those who could never afford a Leica, here you go. Those who have Leica lenses but shoot a film Leica and refuse to pay $7000 for an M, here you go. Those who love the idea of a full frame DSLR like the D800, D700, Canon 5D, 6D, etc but can not stand the size and weight? Here you go. Those who want a 2nd camera that will provide full frame qualities such as shallow DOF and nice low light capabilities? Here you go.
The Sony A7 and A7R (my choice) is the real deal..they are alive and a reality. Like I said, Sony was here for 2 hours this morning and I did not have much time with these new beauties but one thing is for sure, I am excited to get to know them better 🙂
Without further ado, here is a short breakdown of my 1st thoughts on the A7 and A7r:
Sony A7 and A7R 1st thoughts:
Build & Feel
These are weather sealed and  feel great in the hand. Not as solid as I hoped but still solid. RX1 like with a bigger grip. It does feel better than the RX1 and almost as  good as the E-M1. Not as hefty as the Leica M.
AF Speed
Again, I only tested it in my home during the day with the 35 2.8 and 55 1.8. The 55 1.8 was blazing fast indoors and the 35 2.8 was very fast. No complaints. Faster than the NEX-7 and RX1.
Usability
Sony Alpha menu system. Same as the RX1 and Alpha DSLR's. So this is GOOD. I knew this camera would not be called a NEX and many argued with me 🙂 Usability seems great but I need more time with it to really judge it.
Design
I love it and it looks much nicer in person than in the photos. Wait until you see it with a Leica 50 Lux (tomorrow maybe, right here).
The 55 1.8 Zeiss Lens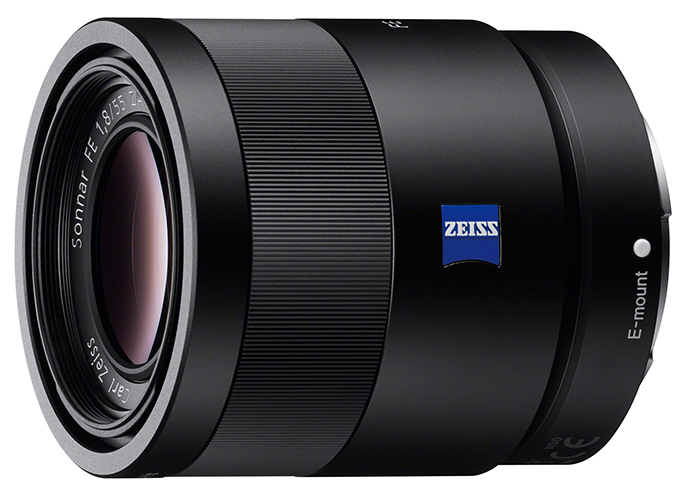 This lens looks much larger in photos but is not large at all. Yes, it is bigger than a Leica 50 but still a nice size and as I said, the AF was FAST with the A7 and A7r. From what I saw in the EVF, the images have some serious POP and sharpness on the A7r.
The 35 2.8 Zeiss Lens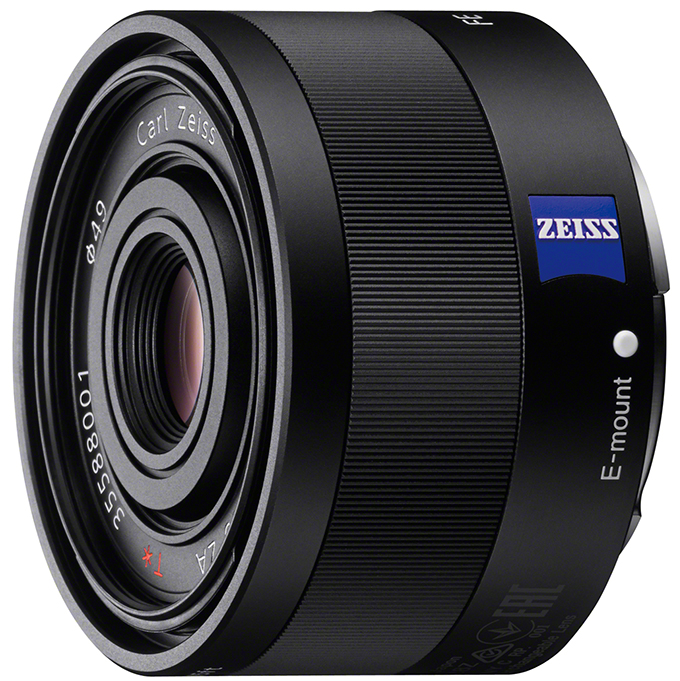 The EVF
This EVF is pretty much the same as the excellent EVF for the RX1. I like the EVF 4 from Olympus better but this one is still fantastic. The 2nd best EVF made today.
1st Thoughts Conclusion:
Keep in mind I was only able to check out the camera in my home for a short time without SD cards. Sony was being pretty strict on that sue to the camera not being 100% final. I am thrilled to see this camera released by Sony because companies like Canon, Nikon, and many others are lagging behind. I feel that today in 2013 Sony leads the way with Olympus right behind on their tails if not neck and neck. If this camera release signals anything it is that the days of large bulky DSLRS will one day whittle away.
Of these camera releases today by Sony I am going for the A7r. It has a little bit slower Auto Focus than the A7 but more resolution due to the 36MP and lack of an AA filter. I saw the images POP in the EVF upon playback when using the 35 2.8, 55 1.8 and Leica 50 1.4. Focus peaking rocked and is the best implementation to date.
One other tidbit is that Sony mentioned that as of these new cameras there will be no more NEX menu system (as we know it on the NEX system). They said the Alpha menu system is well liked by everyone, so this is the menu system for future cameras. So to all of you who hated that NEX menus system, it should be gone for good.
Not much else I can say until I get much more use from the camera. The good news is that I will be very soon as I travel to Nashville, TN for 5 days to shoot them in some very cool locations and situations. As I said earlier, I will have live updates during the week of October 28th – November 1st so be sure to check back here then for many samples, video, and all kinds of info. Also check back tomorrow for a few new surprises as well.
Check out the Sony A7 and A7r Facebook Page as well!
Also, a dedicated "mini blog" page within this blog all about the A7 and A7r, the A7 corner. 
Stay tuned!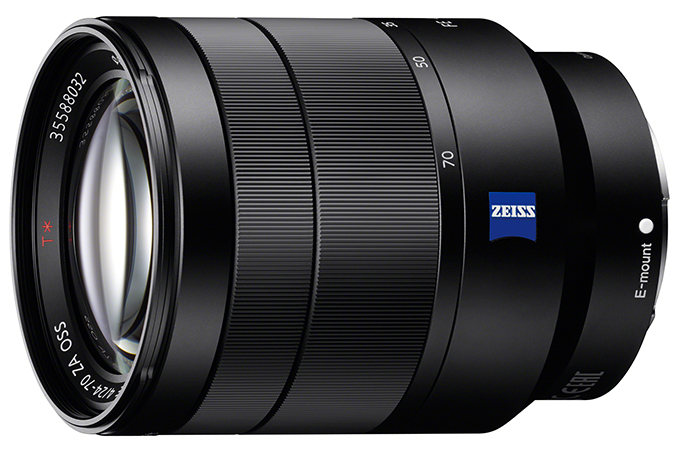 1st things 1st: YOU CAN PRE-ORDER THE A7 and A7R at B&H Photo or Amazon using the links below:
Amazon:
*Pre-Order the new Cameras and Accessories At AMAZON using THIS link!
*
B&H Photo:
Pre-Order the 36MP A7r Body – Expected to ship Mid December – (I am ordering this) – $2,298
Pre-Order the 24 MP A7 Body – Expected to ship Mid December – $1,698
Pre-Order the A7 Body with 28-70 Kit Zoom  – Mid December – $1998 (I DO NOT recommend this kit. To have this camera shine, use a fast prime or fast zoom)
Pre-Order the new RX10 – Ships Mid November – $1298
Pre-Order the A7/A7r grip – Ships Nov/Dec – (I am ordering this) – $298
Pre-Order the Sony Zeiss 35 2.8 FE Full Frame lens for the A7/A7r – (I am ordering this) – $798
Pre-Order the Sony 55 1.8 FE Full Frame Zeiss Lens for the A7/A7r (I an ordering this) – $998
PRE-ORDER the Sony/Zeiss 24-70 f/4 High Quality Pro Zoom – $1,198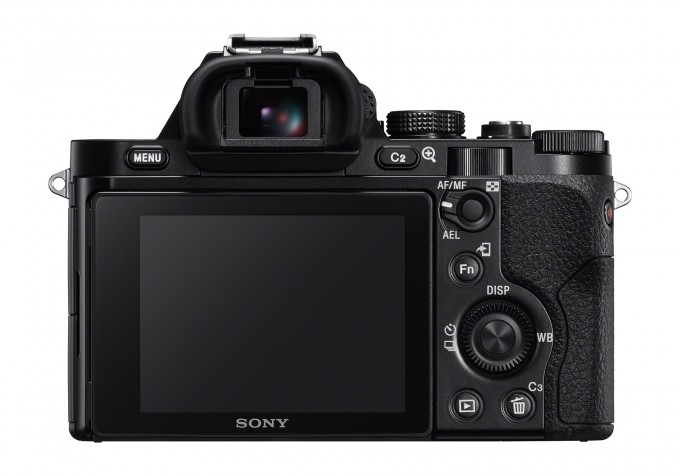 Official Stats on the A7 and A7r below:
 A7r
Key Features
World's smallest lightest1 interchangeable lens full-frame camera
Sony's Exmor image sensor takes full advantage of the Full-frame format, but in a camera body less than half the size and weight of traditional full-frame DSLRs
Ultimate full frame 36.3 MP resolution with gapless sensor lens design
The unrivaled 36.3-effective-megapixel resolution and outstanding optical lens performance are optimized by removing the optical low-pass filter. In combination with the new BIONZ X image processing engine, this design enhances the reproduction of the finest of details. In addition, the sensor includes a new gapless lens design that fills the space between neighboring pixels to significantly increase light collecting efficiency and realize high corner-to-corner image quality.
Fast Intelligent AF for responsive, accurate, and greater operability with full frame sensor
The high-speed image processing engine and improved algorithms combine with optimized image sensor read-out speed to achieve ultra-high-speed AF despite the use of a full-frame sensor.
New Eye AF control
Even when capturing a subject partially turned away from the camera with a shallow depth of field, the face will be sharply focused thanks to extremely accurate eye detection that can prioritize a single pupil. A green frame appears over the prioritized eye when focus has been achieved for easy confirmation. Eye AF can be used when the function is assigned to a customizable button, allowing users to instantly activate it depending on the scene.
Fully compatible with Sony's E-mount lens system and new full-frame lenses
To take advantage of the lightweight on-the-go body, the α7R is fully compatible with Sony's E-mount lens system and expanded line of E-mount compact and lightweight full-frame lenses from Carl Zeiss and Sony's premier G-series.
Direct access interface for fast, intuitive shooting control
Quick Navi Pro displays all major shooting options on the LCD screen so you can rapidly confirm settings and make adjustments as desired without searching through dedicated menus. When fleeting shooting opportunities arise, you'll be able to respond swiftly with just the right settings.
High contrast 2.4M dot OLED EVF for eye-level framing
View every scene in rich detail with the XGA OLED Tru-Finder, which features OLED improvements and the same 3-lens optical system used in the flagship α99. The viewfinder faithfully displays what will appear in your recording, including the effects of your camera settings, so you can accurately monitor the results. You'll enjoy rich tonal gradations and 3 times the contrast of the α99. High-end features like 100% frame coverage and a wide viewing angle are also provided.
3.0″ 1.23M dot LCD tilts for high and low angle framing
The tiltable 3.0" (1,229k dots) Xtra FineTM LCD Display makes it easy to photograph over crowds or low to capture pets eye to eye by swinging up approx. 84° and down approx. 45°. Easily scroll through menus and preview life thanks to WhiteMagicTM technology that dramatically increases visibility in bright daylight. The large display delivers brilliant-quality still images and movies while enabling easy focusing operation.
Simple connectivity to smartphones via Wi-Fi® or NFC
Connectivity with smartphones for One-touch sharing/One-touch remote has been simplified with Wi-Fi®/NFC control. In addition to Wi-Fi support for connecting to smartphones, α7R also supports NFC (near field communication) providing "one touch connection" convenience when transferring images to AndroidTM smartphones and tablets. Users need only touch devices to connect; no complex set-up is required. Moreover, when using Smart Remote Control — a feature that allows shutter release to be controlled by a smartphone — connection to the smartphone can be established by simply touching compatible devices.
PC control w/ remote video capture control
Remote Camera Control allows you to control your α7R from your PC using a USB cable. Feature control has also been updated to include video capture control.
14-bit RAW output for rich tonal gradation
14-bit RAW image data of extremely high quality is outputted by the α7R. This data fully preserves the rich detail generated by the image sensor during the 14-bit A/D conversion process. When developed with Sony's Image Data Converter RAW development software, these images deliver the superb photographic expression and rich gradation that only 14-bit data can offer.
New BIONZ® X image processing engine
Sony proudly introduces the new BIONZ® X image processing engine, which faithfully reproduces textures and details in real time, as seen by the naked eye, via extra high-speed processing capabilities. Together with front-end LSI (large scale integration) that accelerates processing in the earliest stages, it enables more natural details, more realistic images, richer tonal gradations and lower noise whether you shoot still images or movies.
Full HD movie2 at 24p/60i/60p w/uncompressed HDMI output
Capture Full 1920 x 1080 HD uncompressed clean-screen video files to external recording devices via an HDMI® connection in 60p and 60i frame-rates. Selectable in-camera AVCHDTM codec frames rates include super-smooth 60p, standard 60i or cinematic 24p. MP4 codec is also available for smaller files for easier upload to the web.
Gapless, optimally positioned on-chip lenses
Sony optimized the design and positioning of every on-chip lens (OCL) covering every pixel to significantly enhance light- gathering efficiency. A gapless on-chip lens design eliminates the gaps between the micro-lenses to collect more light. Moreover, each on-chip lens is optimally positioned depending on its location to accommodate the sharper angle of light entering the periphery, which is caused by larger sensor dimensions being teamed with the E-mount's short flange-back distance.
Multi-interface Shoe for flash and microphone flexibility
Unlike conventional cameras, the α7R features the advanced Multi-Interface Shoe that dramatically expands compatibility with Sony digital imaging accessories, thus raising the potential for photo/movie shooting.
4K Still image output by HDMI®8 or WiFi for viewing on 4K TVs
Enjoy Ultra High Definition slide shows directly from the camera to a compatible 4K television. The α7R converts images for optimized 4K image size playback (8MP). Enjoy expressive rich colors and amazing detail like never before. Images can be viewed via an optional HDMI connection4 or via WiFi.
TRILUMINOUSTM color outputs wider color gamut to compatible devices
TRILUMINOSTM Color technology, allows you to experience photos and movies in rich, natural colors on any TV equipped with a TRILUMINOS DisplayTM. The expanded color gamut immerses you in those unforgettably colorful moments, from the complex shades in a shimmering blue sky to the delicate skin in a baby's face.
PlayMemoriesTM Camera Apps allows feature upgrades
Personalize your camera by adding new features of your choice with PlayMemoriesTM Camera Apps. Find apps to fit your shooting style from portraits, detailed close-ups, sports, time lapse, motion shot and much more. Use apps that shoot, share and save photos using Wi-Fi that make it easy to control and view your camera from smartphone, and post photos directly to Facebook or backup images to the cloud without connecting to a computer.11
Image Data Converter
Advanced features enable manipulation, conversion and management of full-resolution RAW images. You can expertly adjust exposure, white balance, tonal curves, saturation, contrast, hue and sharpness — as well as apply DRO and vignetting compensation. Bundled Remote Camera Control software also lets you remotely activate and deactivate still/ movie recording and control various camera settings from a PC.
Vertical Grip Capable
Enjoy long hours of comfortable operation in the vertical orientation with this sure vertical grip, which can hold two batteries for longer shooting and features dust and moisture protection.
Mount Adaptors
Both of these 35mm full-frame compatible adaptors let you mount the α7R with any A-mount lens. The LA-EA4 additionally features a built-in AF motor, aperture-drive mechanism and Translucent Mirror Technology to enable continuous phase- detection AF. Both adaptors also feature a tripod hole that allows mounting of a tripod to support large A-mount lenses.
 The A7 basically adds Phase Detect AF and has a 24 MP sensor instead of a 36. Also the A7 does have an AA filter. 
I will review the new RX10 in full soon as well!