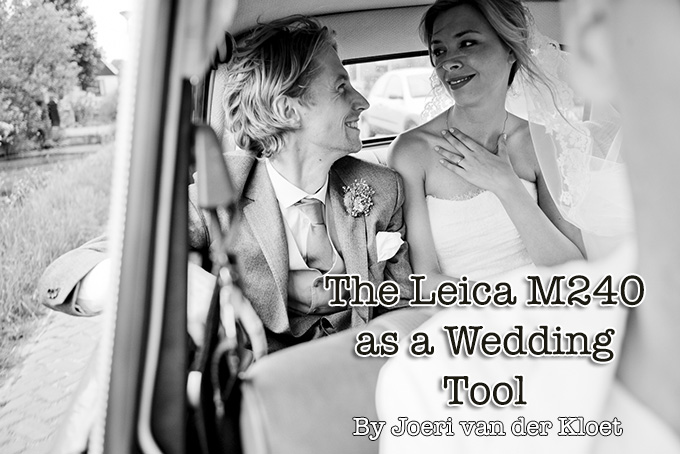 Yes I Do: The Leica M240 as a wedding photographer's tool
I have shot a lot of weddings with my M9 and M9P. Actually, buying the M9 after using Canon DSLR's for almost ten years was a pretty good move. Before that, I only took my DSLR if I could make money with it. Not just because my kit was big and heavy, but also because I lost the fun in it. I remember visiting the Leica Gallery in New York – a year before I bought the M9 – and holding a M8 and looking through the viewfinder. My wife told me that I should try to switch to the rangefinder system, because the small camera would suit my documentary approach perfectly. I told her I couldn't imagine myself shooting a wedding without autofocus…but I kept thinking about it.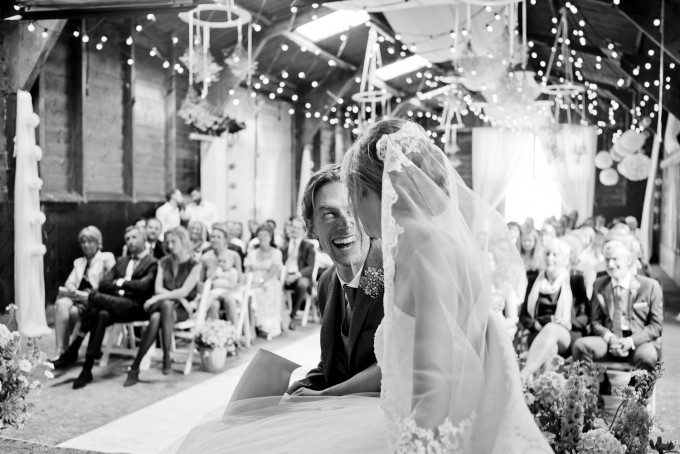 So now, four years later, I'm one of the few photographers shooting weddings with a rangefinder and I couldn't be happier. The last four years have been a challenge, because I needed to learn photography again. There have been moments where I wanted to toss my M9 out of the window, but there also have been moments of pure photographical joy. I never spent so much time learning to use a camera before, but I needed to make it work. A wedding is a strange event: it is packed with beautiful moments, but most of these moments last just for a second, or even less. And I need to capture them, without zooms and without autofocus. My approach in wedding photography makes it even harder, because I shoot in a very pure, documentary style – that style justifies the use of a small camera of course – . I never stage any settings, never ask my clients to pose, so I'm completely dependent on real moments to happen. Sometimes, my clients and I visit a place to take some shots, but even then, I just let them do whatever they feel like doing. Usually, they take a walk and I follow them, trying to get the best position for a shot. I don't ask them to kiss, or hold hands, or go to the good light, I just wait and see what happens. So if there is a quick kiss, or a sensitive moment, I need to get it. On many occasions I get the best shots when the couple walks from the church to their car. They are even less aware of the camera and they are overwhelmed by emotions, which makes it a perfect opportunity for photography.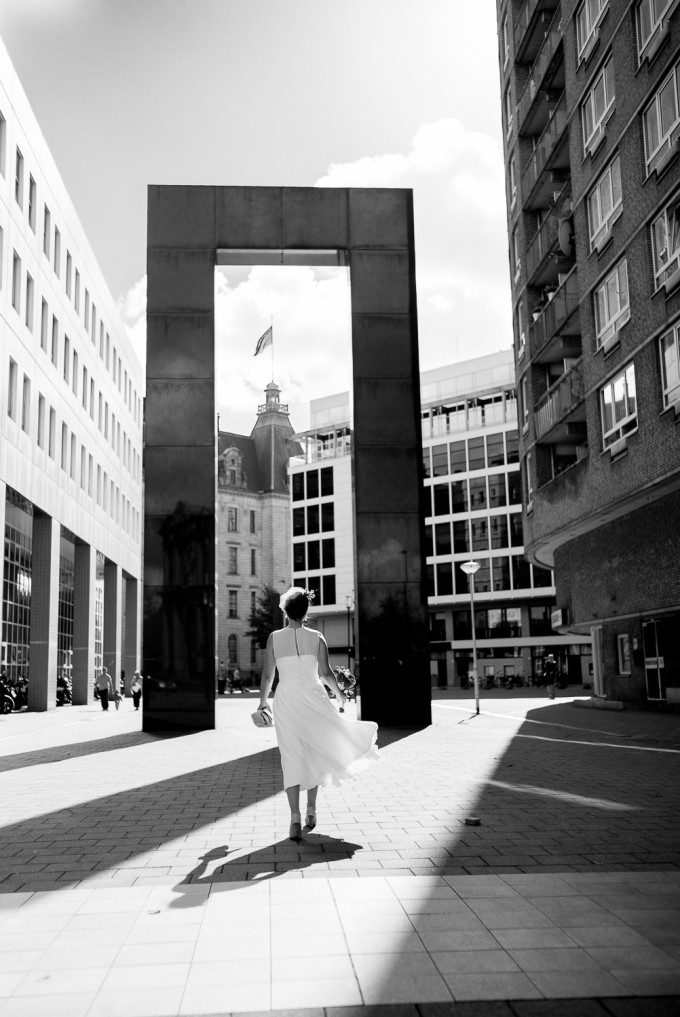 A few weeks ago, the bride entered the wedding venue through the back door and on her way she crossed a square with a beautiful rectangular sculpture on it. The light was perfect and I took the shot. I know my clients want these real moments in stead of the staged and posed settings that are more common. It means I really need to be able to focus very fast, also with moving subjects. And after four years, I can say that I'm starting to feel confident about it, although I haven't even come close to mastering it. Every single wedding is very, very hard work and I'm usually exhausted after a full day of shooting. The biggest difference with a 'non-documentary' shooter is that I am never sure what to expect, whereas the more traditional shooter creates his own settings and takes the shots he thinks he need to take.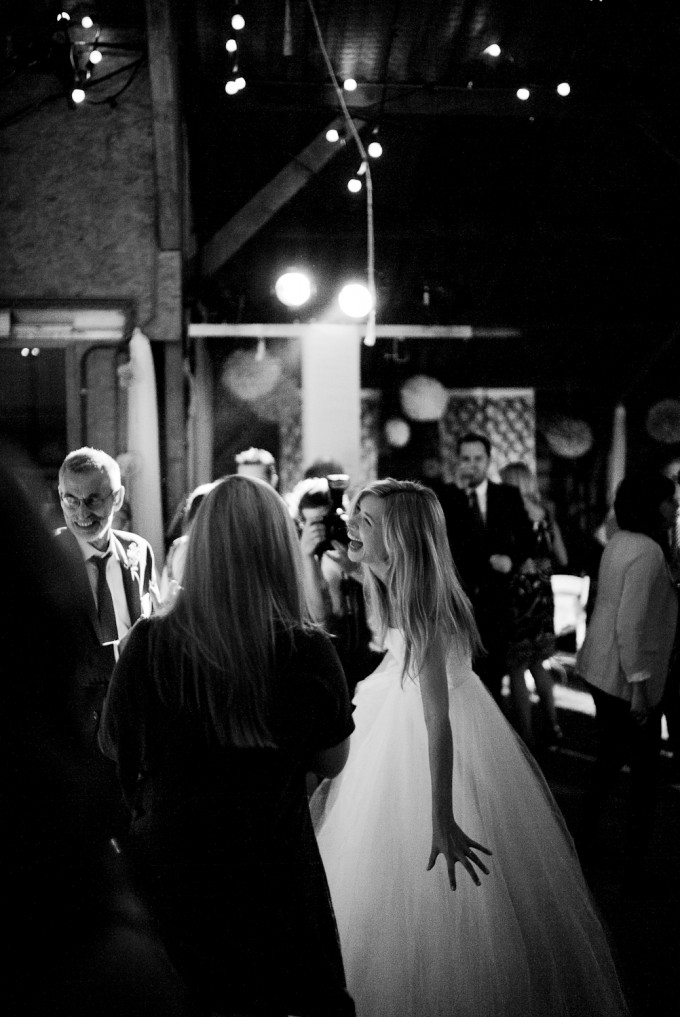 Being a documentary photographer means I don't use flash. Ever. I don't want my clients and the guests to notice me when I'm working. I've covered receptions with my M9's where the couple was dancing and I was shooting at ISO 2500, at 1.2 at 1/15th of a second. It was so dark that it was hardly possible to see something through the viewfinder. Sometimes I would focus just by muscle memory – that's why I actually train focussing with my camera every day! – and it always worked out. Not for every image of course, but I always got the shot that I wanted. Still, I was pretty excited when the M240 was announced and reviewers reported about the high ISO capabilities of the new M. I got myself on the list and after some waiting, I was able to get one.
I didn't need much time of practice with the new M, because it felt just like the M9. A little heavier, beefier, but much more responsive. The shutter appeared to be more silent, maybe not just in the amount of sound, but much more in the type of sound. The M240 doesn't have the whine the M9 shutter has and the sound is shorter. Also, the feel on the shutter button is much better. With my M9, I used a soft release, but with the M240, it isn't necessary at all. The only thing I took from my M9 is the thumbs up, because the built in one, just isn't big enough. With my M9, I never was a machine gun shooter and neither am I with the new M, but it is very nice to have a bigger buffer when you need it. I never use the continuous mode, but sometimes I do take two or three shots in a rapid succession.
Another thing I absolutely love is the new battery. I can shoot on just one for almost a whole day, whereas with the M9, I had to change batteries twice. And I really needed to plan these moments, because you don't want to change batteries in the middle of the ceremony. With the new M, I don't need to worry about that.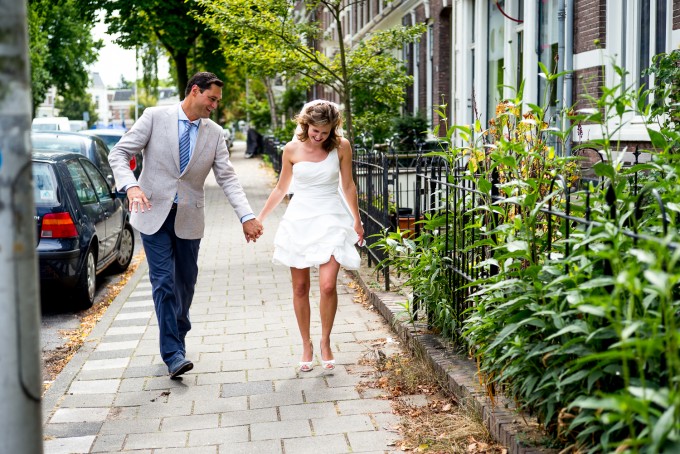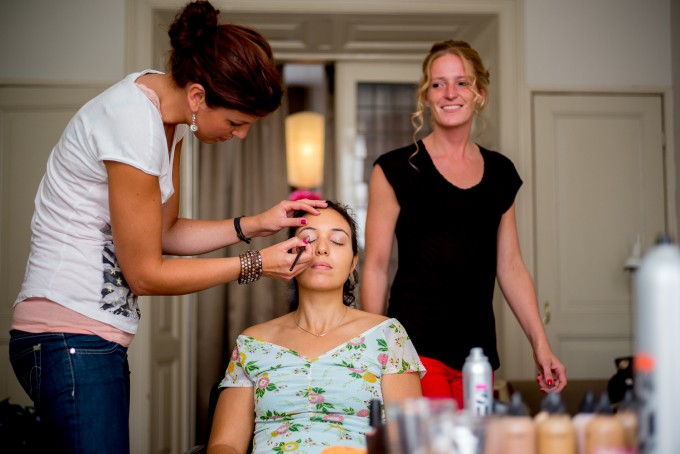 I heard a lot of complaints about the M9 screen, but I only used it for checking the histogram every now and then. I don't need to check focus on my screen. First, because I usually get one chance for each moment and second, I know when I'm out of focus. The new viewfinder is even better than the old one. I don't know what they changed, but it is somehow easier to focus.
Of course, I laughed about the live view Leica implemented. Who would need that? Well, I've learned and now I know there are circumstances where live view is pretty convenient. During dancing I still prefer my rangefinder, because it just works better with all the movement. However, if it is very, very dark and people are standing still, I sometimes use the VF-2, the Olympus one – I'm not a fanboy…- and I find it to work nicely. Yes, there is more shutterlag and it takes ages before the blackout is gone, but I can focus very precisely and with my 50/1.1, it is the only thing that really works. My 35/1.2 is easier to focus, because of the longer focus throw and there is just a tad more tolerance, because of the shorter focal length and the quarter stop slower aperture. When I bought the M240 I thought that I wouldn't use the 35/1.2 any more, but I have come to like it even more than I already used to. With the new M, the 35/1.2 delivers creamy, lovely bokeh and very nice transitions and very acceptable sharpness. Also, with the new M and the 35/1.2, I can handle the worst light you can imagine. Sometimes I tell my wife that my clients must have known that I gained two extra stops, because they reduced the light with two stops, but usually, I can use faster shutter speeds than I used to. And with people dancing, that can be very convenient. Another good thing is the improved dynamic range. Now that I also switched to Lightroom 5, the difference is really big. Sometimes, the DR is even so big, the image gets a kind of HDR look, which I don't like. Of course, it's quite simple to lose some detail in highlights or shadows. It all comes down to taste. At least, with this combination (M240 and LR5) you have a choice.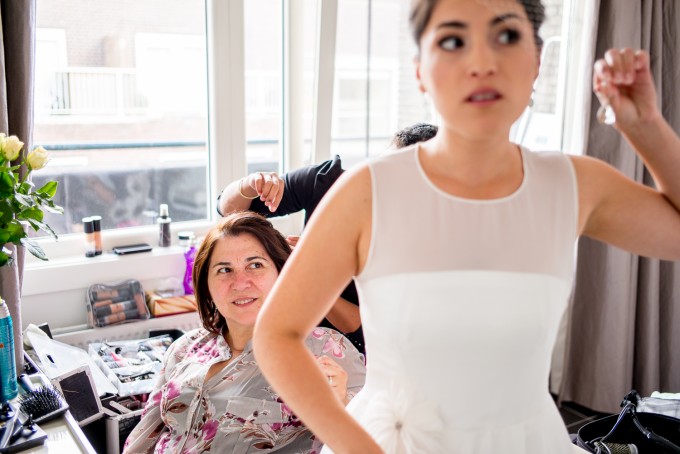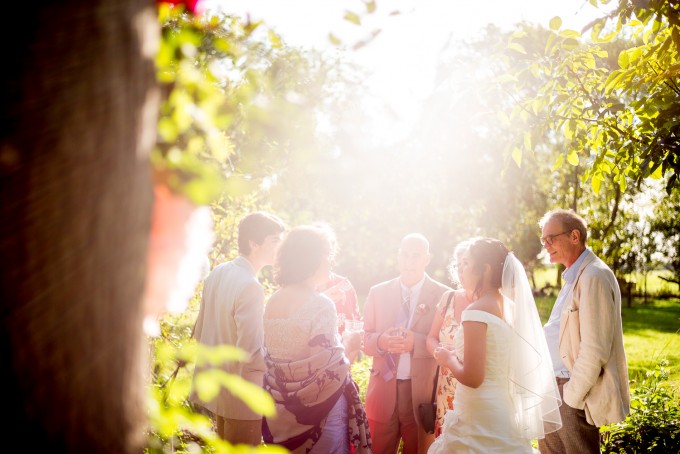 Yes, there is a difference between the M9 and M240 files. But you need to process them in a different way. I still love the way the M9 CCD renders and with low ISO, it is almost unbeatable. However, I don't work for my portfolio, or for pixel peepers. I work for couples that don't care about CCD's and CMOS sensors. They do care for a photographer that works with a small camera and doesn't use flash. With the M240, I can be a little more certain that I can get the shots, no matter the circumstances. And because I pay my mortgage with the money I get from my clients, that seems like a wise decision.
Getting two M240's was not an option, simply because I'll need to wait for at least a few months again. My M9, or M9P, features as a backup camera, but one of the new Sony's might also be interesting, since their high ISO capacities are even better than the M240.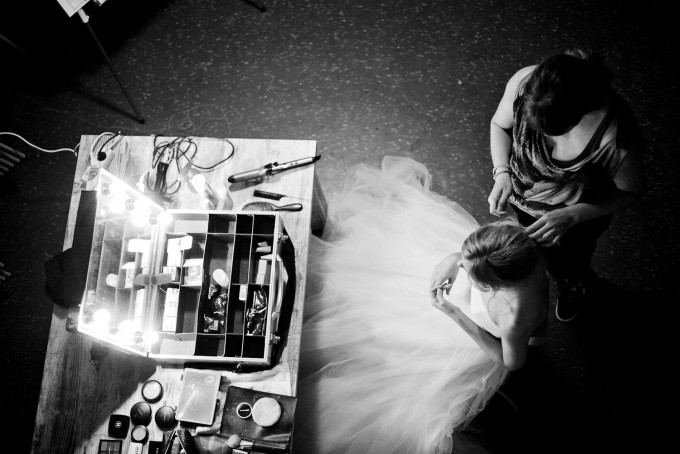 I wouldn't have bought the M240 if it wasn't the tool I need to make a living. I was perfectly happy with the M9 as a camera for travel and general photography. And also for wedding photography. However I knew that I was using it on the limit and that a somewhat more forgiving camera could be a smart investment. On my journey around the world I used the M9's 160 ISO setting for 99% of the many thousand pictures I took. And I love them. Seriously, if you don't need the high ISO, you might want to check out the M9, because it might be all you need. Lots has changed in photography and – as I write this – Sony just launched the A7 and A7R for much less than the price of a used M9. If you're just after technical image quality, this might be your camera. To me, the simple layout of a rangefinder, with everything manual, makes me happy as a photographer. I have owned the M8 for some time, as a backup for my first M9 and even though that camera is 'technically challenged', I just loved it, because it isn't cluttered with buttons and stuff I don't need or want. Some people say there is no future for rangefinder photography and that the rangefinder mechanism is not suited for fast, demanding photographic assignments. Well, I do shoot dancing people in near dark situations and I need to deliver. I hope my work proves the opposite. If you train enough, you'll be fast enough. And when the going gets tough, the light gets bad, you're even faster with a rangefinder…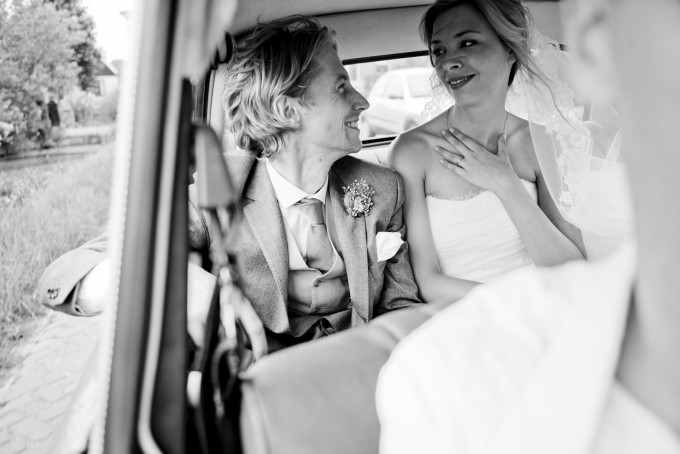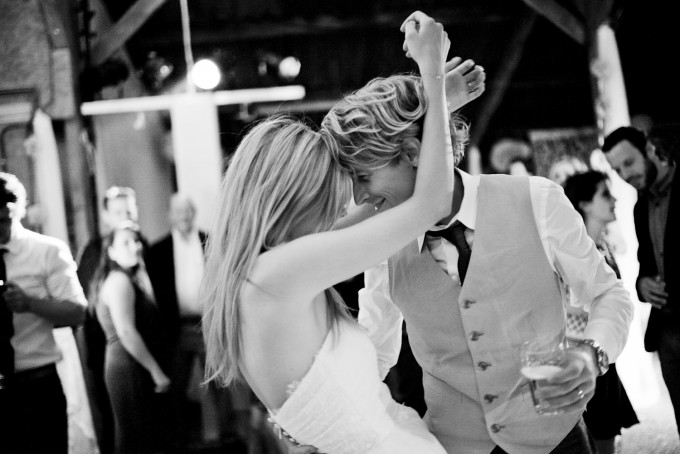 I'd lie if I'd say there haven't been moments of doubt. It's not without a reason most pro's use fat and fast DSLR's. They're pretty reliable, cheaper and there's more lenses to choose from. Also, IQ-wise it is hard to beat a modern DSLR. It is however a fact that I have shot quite a lot of assignments – also weddings – because I use this weird little camera. Believe it or not, people hire me to work with it. And in the last four years it has become my trademark. A few weeks ago I was invited at a wedding as a guest and I had a nice conversation with the wedding photographer. He didn't know my name, but when I told him my business name, he suddenly shouted: "You're that guy with the Leica!'. More recently, I shot a wedding for a Dutch film maker. He also owns a M9 and he really wanted me to get my documentary shots of his wedding. During the reception I managed to get very close to all the people dancing and take my shots without flash. Afterwards, the couple was very happy with the results. And when I read all these kind words and see the pictures I get with my M, I have no doubt. In the world of wedding photography, competition is fierce and working with the M and shooting my pure, documentary style, makes me stand out the crowd. And the fact is: my business is still growing.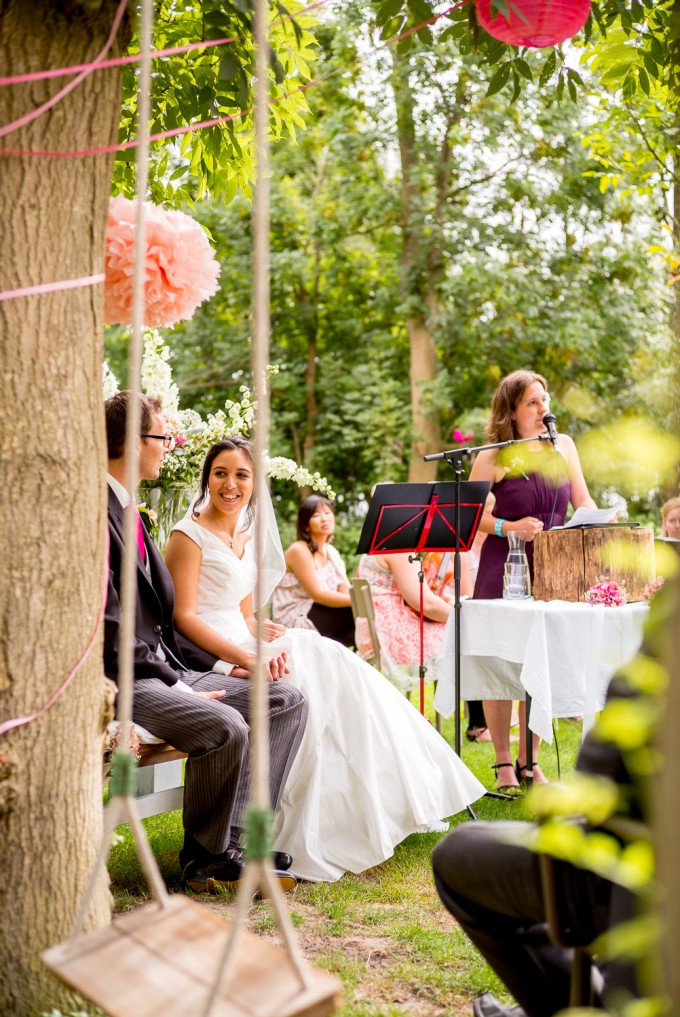 I have started with one on one teaching in the Netherlands where I teach Leica users to focus their lenses faster. I'm still working on a tutorial that I hopefully will finish this year. It is a very practical book with many exercises to improve your focussing, without too much technical details. I'll let Steve know when it's finished. He might be interested in a review…