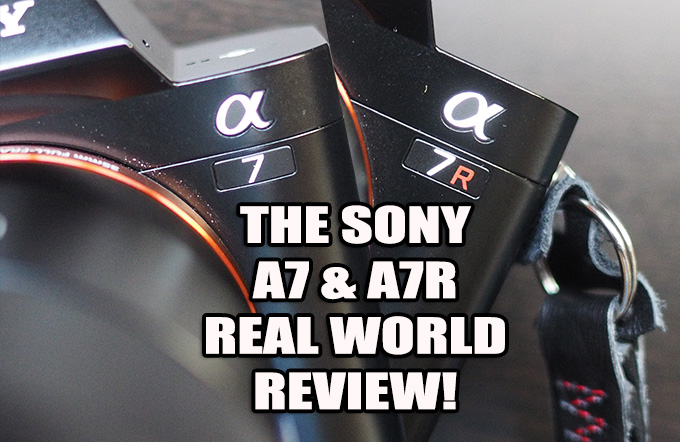 The Sony A7 and A7r Camera Review by Steve Huff 
Yes, Sony did it! 
Well here we are near the end of 2013 and finally…in my hand is the Sony A7 and A7r cameras (and they have been for a few weeks), the two little powerhouses that are poised and planned to take over the mirrorless camera world with their small tough design and their full frame class leading sensors. No one else had the balls to make such a camera yet Sony plowed right in, listened to the enthusiasts and DID IT. NOPE! Not Nikon, Not Leica, Not Olympus, Not Samsung, Not Pentax and certainly NOT Canon who have been doing nothing exciting or innovated at all lately in my opinion (I am speaking about Canon in that last statement).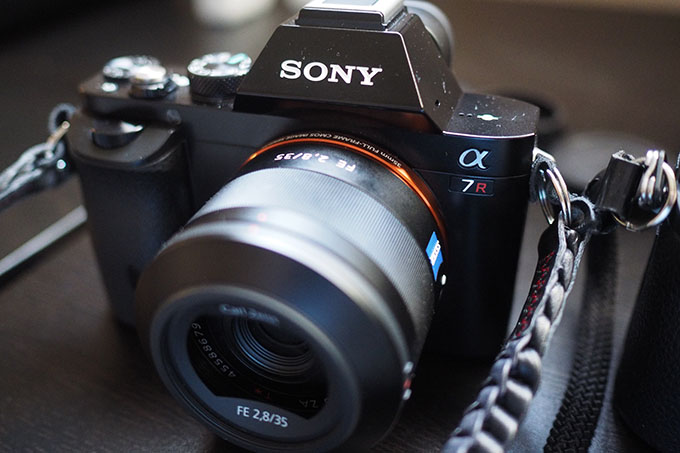 BUT after extensive real world use with these cameras I am left scratching my bald head…"WHY did Sony make two cameras"? I think they would have been better off with ONE A7 model which IMO would have been the A7 minus the AA filter. Done deal. By releasing TWO it has made everyone confused. I have now spoken to several who have canceled their pre orders only to order the other version and then cancel again because of the conflicting reports online of each model. Poeple are flooding me with questions on a daily basis "which one should I buy"???
Well, to all of you who are confused, let me ease your mind…the A7 is just as good of a camera for 99.2% of users as the A7R is. You will lose nothing and may even gain some by shooting with the A7 over the A7r. But I will get more into  this later on..for now, let me get back to my talk about Sony being revolutionary in the camera world..because they are really the only ones who are at the moment with Olympus right behind them.
The A7r with the Leica 75 Summilux Lens – Stunning Combo. Used the Simple Studio 1344 LED Light kit here. A light kit that is easy to use and packs a HUGE punch. Superbly made as well.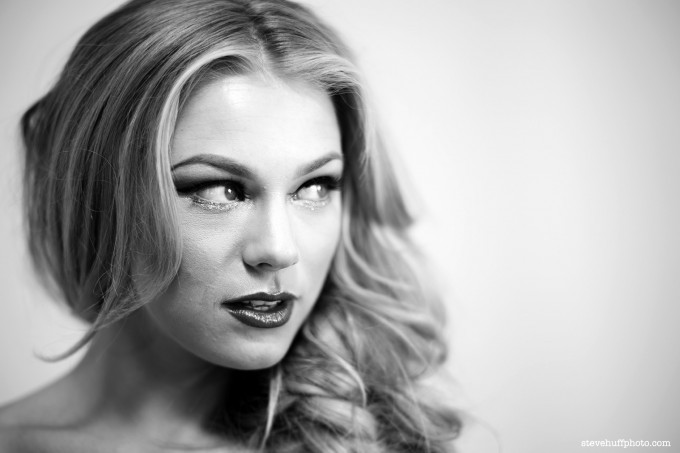 Nope, no one else has managed to come in and create something like the A7 series of camera. No one has attempted to put a full frame sensor into a small mirrorless body besides Leica, and they have been doing it since the M9 days (but expect to pay dearly for those red dots). There is a huge enthusiast, amateur and even pro audience for a camera like the A7 and A7r because the price point of the Leica M 240 is out of reach of so many photographers. Many of us wanted a small full frame solution that would not bankrupt us and now it is here in both the A7 and A7r.
After shooting with these new Sony cameras for a while I can safely say that my favorite is…BOTH! I just wanted to let that out up front. I feel the sensor is a little better in the A7r, the detail is better and the camera overall "seems" better when I am out shooting but of course much of that is mental due to the powerhouse sensor. But at the end of the day, more keepers came from the A7 for me, and it has a quieter shutter. So to me, that sums it up in my mind. Both are fantastic, both can do amazing things and both have the same flaws. Either can take a great image.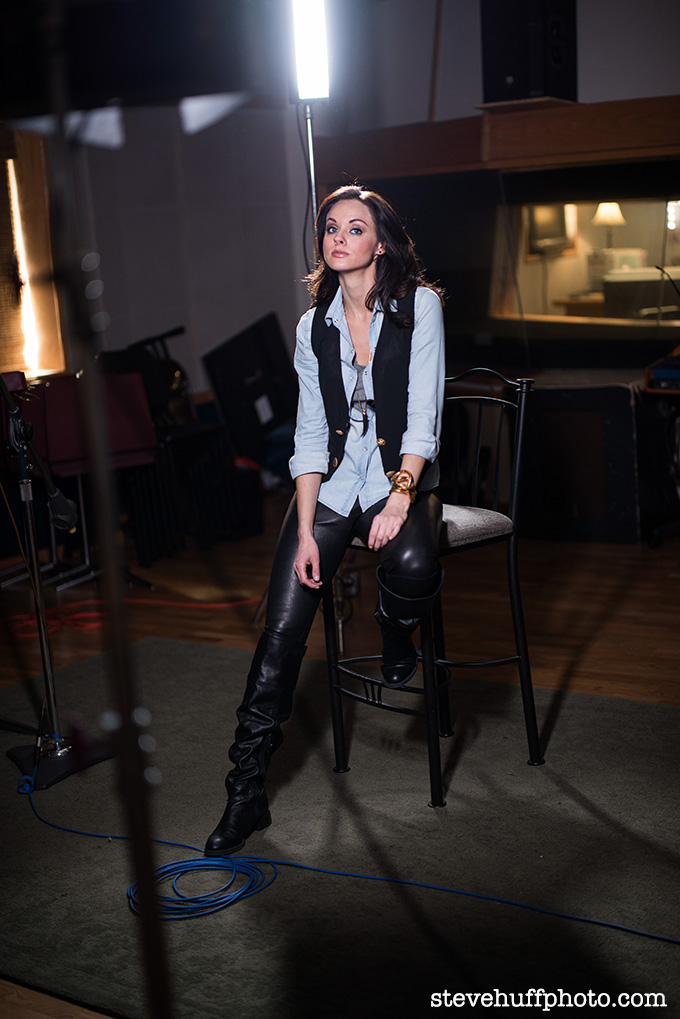 The A7 is fantastic but if you want that extra ounce (and I do mean OUNCE) of performance, the A7r is the bell of the ball though for anything besides uber large printing no one will see a difference. Now if you are the type of shooter who sets up his sturdy tripod and does landscape, then the A7r will do the trick for you but shooting handheld in all kinds of light, the A7 gets the nod for me.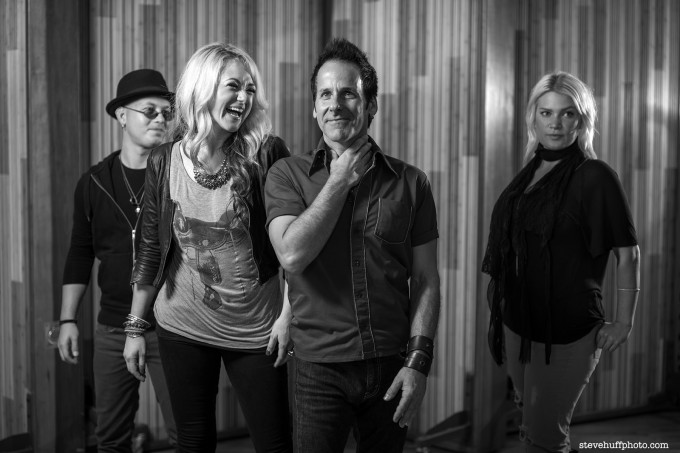 Why these cameras are game changers
The new A7 and A7r have created a whole new genre. Now we have the best full frame sensors available in a smaller package and to be honest quite affordable for what they bring to the table. No, $1700 and  $2300 is not cheap by any stretch of the imagination but it is for what you are getting here. So first of all, the price is right. Many of us thought this camera was going to come in at $4500 and no one knew there would actually be TWO of them with one UNDER $1700 and one just under $2300. So in that respect they are game changers already.
I think the costs are lower due to the fact that these cameras are made in Thailand instead of Japan. But no biggie as the cameras seem very solid in the build and reliability department. If Sony made these in Japan I bet the cost for the A7r would have been over $3k, so I welcome the lower price as long as the long term reliability holds up.
Another way that the Sony will separate itself from the competition is by being able to mount and shoot SOME/MOST Leica M mount lenses with fantastic results and in the full frame native format. No other full frame camera can do this (besides the Leica M itself). We have been able to use these lenses on APS-C sensor cameras but that was not the best way as we were really not using these lenses to their full capacity when using them with a cropped sensor.
Most Leica M mount lenses are full frame lenses and they are gorgeous in size, build and feel. The good news is that 85-90% of them work amazingly well on the A7 and A7r. I found some of the best performing lenses on the A7 and A7r came from Zeiss with the Zeiss ZM line. Lenses like the 50 Zm f/2 Planar and the 50 Sonnar 1.5 are wonderful. They also come in at a much lower cost than the Leica counterparts. Also, one of the most magical lenses I have tried on these cameras has been the 75 Summilux. Gorgeous.
So we now have something that is important and very welcome..a choice!
GRRRRRR – A7r – ISO 800 35 2.8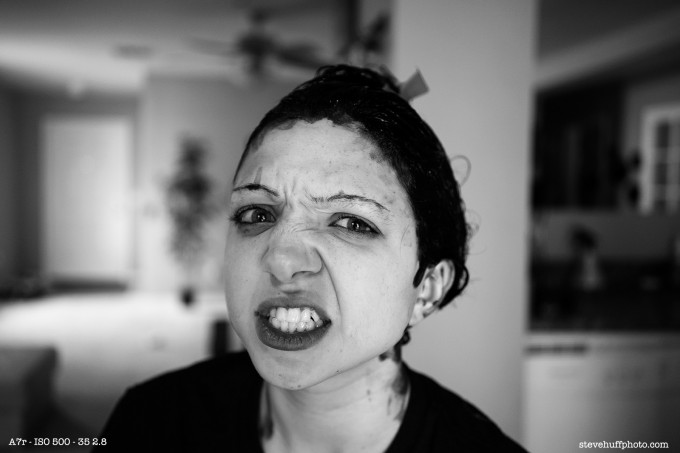 So those with Leica M lenses, you now have a full frame alternative to the Leica M.
The Leica M is of course the preffered camera to shoot these lenses with but as I said, not all of us have $7000 to spend on a camera body. Some of us have Leica M's but want a backup and do not want to spend $7k TWICE 🙂 The Sony A7 and A7r, IMO, are perfect for shooting Leica M mount glass from 28mm and up. I have tested and shot with the Voigtlander 35 1.2, the Zeiss 35 Biogon and 50 Planar ZM and they were amazing on the A7 and A7r. Especially the A7r. The color, the pop, the depth and the detail was all there and dare I say, even more so than with the Leica M in many cases.
In case you missed my earlier reports from a few weeks ago, below are links to each and every one and they have TONS of samples with M glass..
Day 1 – Nashville with the new Sony Cameras – Honky Tonks!
Day 2 – Nashville with the A7!  – Zeiss OTUS!
With those reports plus this longer term use review most of you should get an idea as to how the Sony A7 and A7r perform. So yes, these new Sony cameras have paved the way and are leading the mirrorless pack just for these reasons alone. But NO, they are NOT perfect and I do have some negatives I can speak about later. It is just that the IQ will NOT be one of them!
The Zeiss Otus is AMAZING in it's IQ with the Sony A7 series..these three will show you that 🙂 You can buy this lens HERE. I USED THE Canon Mount with an Adapter.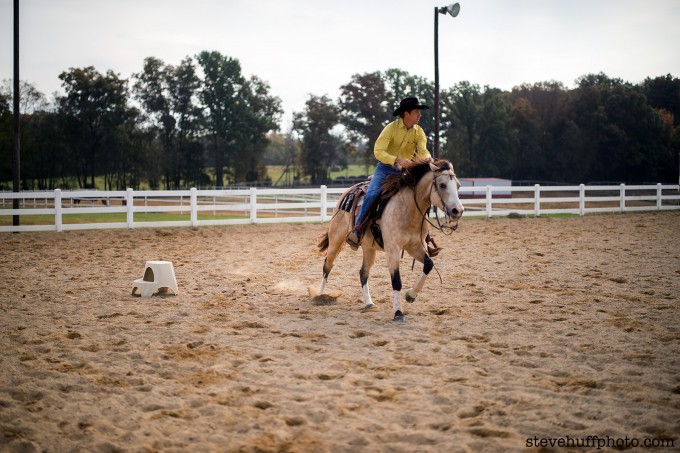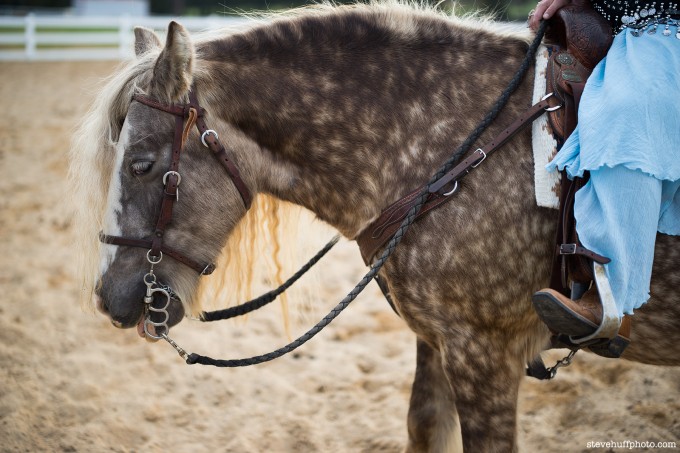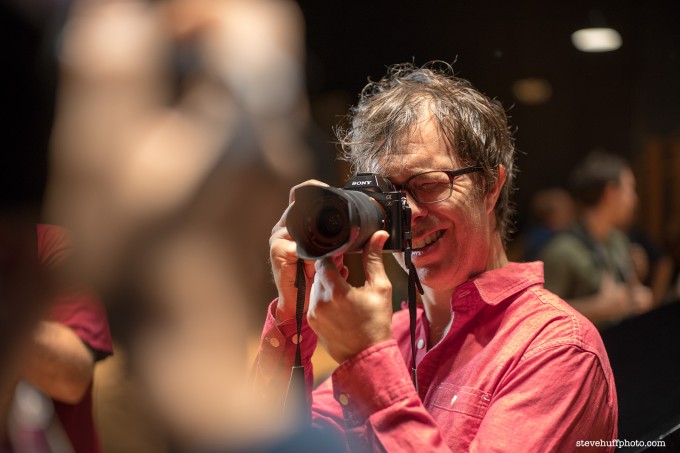 The Specs
Full Frame Compact Mirrorless Digital Camera
The Sony Alpha a7 incorporates a full frame 35.8 x 23.9 sensor into the compact, lightweight form of an E-mount mirrorless camera providing the imaging prowess of full frame and the convenience and versatility of mirrorless.
A7: 24.3MP Exmor CMOS Sensor
With 24.3 effective megapixels, the Exmor CMOS sensor captures high-resolution, low-noise images with rich tonal gradation and low-light sensitivity. The normal ISO range on the Alpha a7 is 100-25600.
A7R: 36.4MP Exmor CMOS Sensor with No Optical Low Pass Filter
The 36.4MP resolution and outstanding performance of the Alpha a7R are optimized by removing the optical low-pass filter. In combination with the new BIONZ X image processing engine this design increases resolution and enhances the reproduction of the finest details. In addition, the sensor includes a new gapless lens design that fills the space between neighboring pixels to significantly increase light collecting efficiency and realize high corner-to-corner image quality. Differing from the Sony Alpha a7, the Alpha a7R with its omitted low-pass filter, gapless lens design sensor and contrast-detection AF provides the utmost in high-resolution, finely detailed capture. With 36.4 effective megapixels, the Exmor CMOS sensor captures high-resolution, low-noise images with rich tonal gradation and low-light sensitivity. The normal ISO range on the Alpha a7R is 100-25600.
A7R: Gapless, On-chip Sensor Lenses
Sony optimized the design and positioning of the sensor's on-chip lens (OCL) covering every pixel to significantly enhance light-gathering efficiency. A gapless on-chip lens design eliminates the gaps between the micro-lenses to collect more light. Moreover, each on-chip lens is optimally positioned depending on its location to accommodate the sharper angle of light entering the periphery, which is caused by larger sensor dimensions being teamed with the E-mount's short flange-back distance.
BIONZ X Image Processor
The new BIONZ X image processing engine reproduces textures and details in real time via extra high-speed processing capabilities. Together with front-end LSI (large scale integration) that accelerates the earliest processing stages, it enables more natural details, more realistic images, richer tonal gradations, and lower noise whether you shoot still images or movies.
A7: Fast Hybrid Autofocus
Enhanced Fast Hybrid auto focus combines speedy phase-detection AF with accurate contrast-detection AF, which has been accelerated through a new Spatial Object Detection algorithm. Phase-detection AF with 117 densely placed phase-detection AF points swiftly moves the lens to bring the subject nearly into focus, then contrast-detection AF with wide AF coverage fine-tunes precise focusing. A7r does not have the hybrid AF.
A7: Up to 5 fps Continuous Shooting
New faster, more accurate AF tracking, made possible by Fast Hybrid AF allows you to capture action shots and that 'perfect' moment with 5 fps continuous shooting in Speed Priority Continuous Shooting Mode. Differing from the Alpha a7R, the Alpha a7 provides a Hybrid Focus system that enables faster focusing and frame rates for photographers who favor performance speed.
Compatibility with Sony's E-mount Lenses and New Full-Frame Lenses
Maintaining its lightweight form, the Alpha a7 is fully compatible with Sony's present APS-C E-mount lens system and the new line of E-mount compact full-frame lenses from Carl Zeiss and Sony's premier G-series.
3.0″ Tilt LCD Monitor
The tiltable 3.0″ Xtra Fine LCD Display offers a 1,229K-dot resolution and makes it easy to photograph from low or high angles, swinging up 84° and down 45°. WhiteMagic technology dramatically increases visibility in bright daylight. The large display delivers brilliant-quality still images and movies while enabling easy focusing operation.
2.4M-dot OLED Electronic Viewfinder
With its 3-lens optical system the viewfinder faithfully displays what will appear in your recording, including the effects of your camera settings. You'll enjoy rich tonal gradations and improved contrast. High-end features like 100% frame coverage and a wide viewing angle enable comfortable and stable eye-level composition.
Full HD Movie at 24p/60i/60p with Uncompressed HDMI Output
The Alpha a7 supports in-camera AVCHD codec frames rates in super-smooth 60p, standard 60i or cinematic 24p. MP4 codec is also available for smaller files for easier upload to the web. Also, it is possible to capture Full 1080 HD uncompressed clean-screen video files to external recording devices via an HDMI connection in 60p and 60i frame-rates.
Built-in Wi-Fi and NFC
Connectivity with smartphones for One-touch sharing/One-touch remote has been simplified with Wi-Fi/NFC control. In addition to Wi-Fi support for connecting to smartphones, the Alpha a7 also supports NFC (Near Field Communication) providing convenient transfer of images to Android smartphones and tablets. Users need only touch devices to connect; no complex set-up is required. Moreover, when using Smart Remote Control – a feature that allows shutter release to be controlled by a smartphone – connection to the smartphone can be established by simply touching compatible devices.
Direct Access Interface
Quick Navi Pro displays all major shooting options on the LCD screen so you can rapidly confirm settings and make adjustments without searching through dedicated menus. When shooting opportunities arise, you'll be able to respond swiftly with just the right settings.
New Eye AF control
Even when capturing a subject partially turned away from the camera with a shallow depth of field, the face will be sharply focused thanks to extremely accurate eye detection that can prioritize a single pupil. A green frame appears over the prioritized eye when focus has been achieved for easy confirmation. Eye AF can be used when the function is assigned to a customizable button, allowing users to instantly activate it depending on the scene.
14-bit RAW Output
14-bit RAW image data of extremely high quality is outputted by the Alpha a7. This data preserves the rich detail generated by the image sensor during the 14-bit A/D conversion process. When developed with Sony's Image Data Converter RAW development software, these images deliver particularly high quality photographic expression and rich gradation.
Wired Remote Control with Video Capture Control
Remote Camera Control allows you to control your Alpha a7 from your computer using a USB cable. It has been updated to include video capture control.
Multi-Interface Shoe
The Alpha a7 features the advanced Multi-Interface Shoe that dramatically expands compatibility with Sony digital imaging accessories such as flash units, microphones, lights, and monitors thus increasing the potential of your photo and movie shooting.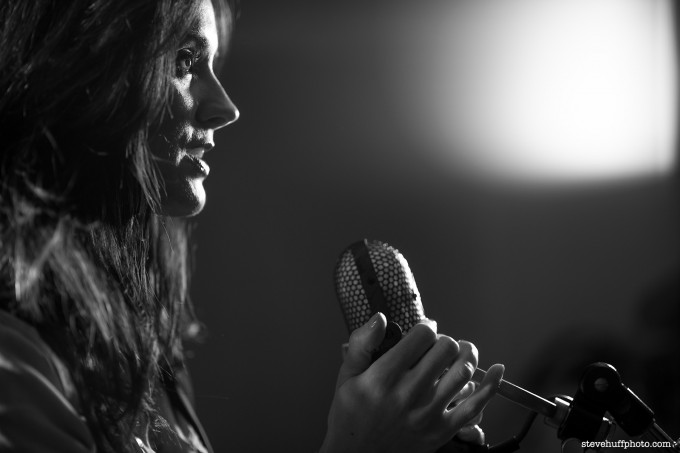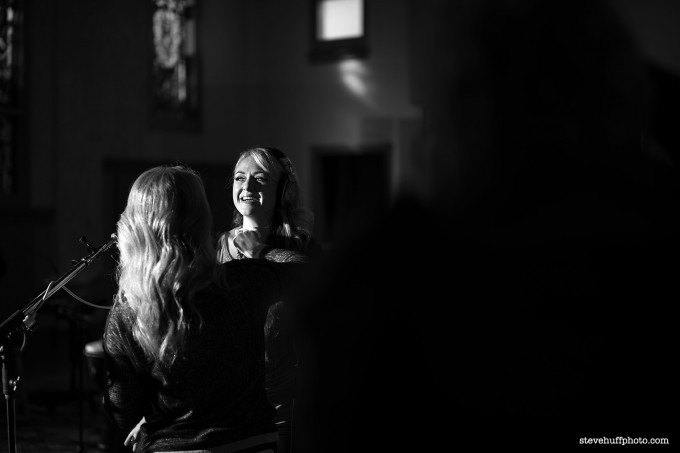 The Body
OK, so what about this funky looking body that some are calling ugly and some are calling beautiful?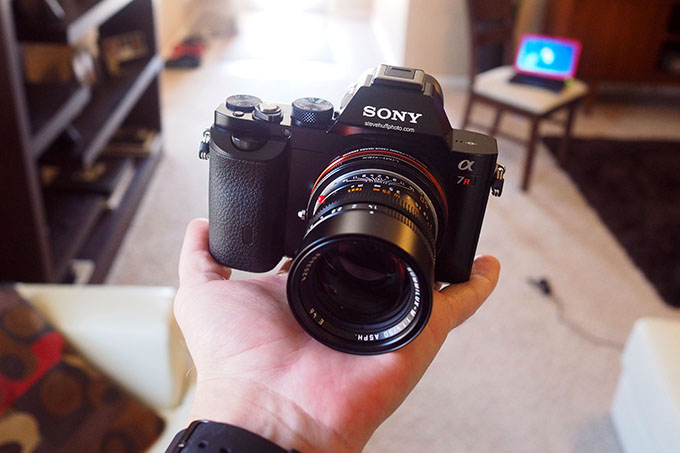 I feel that the Sony A7 and A7r bodies have a 70's retro vintage vibe mixed with a bit of modern style. In one way, the square body and EVF hump remind me of the old film bodies yet the glossy black and SONY logo do not. For me, I liked it from about 36 seconds after I saw it, especially with the funky thin grip attached. It made me feel like I was holding an old school yet modern camera and when holding it, it gives you that feeling of confidence.
The build is solid on the A7 and A7r. Both have magnesium alloy build with the A7r having a little more metal in the front and within the top dials. Speaking of dials, Sony did it right with these cameras. There are manual dials for anything you need to control and once set up to your liking you will never need to delve into the menu system. Need to change aperture? No problem, turn the thumb dial. Need to change ISO? No problem. Shutter speed? No problem. EV comp? No problem, use the dedicated dial.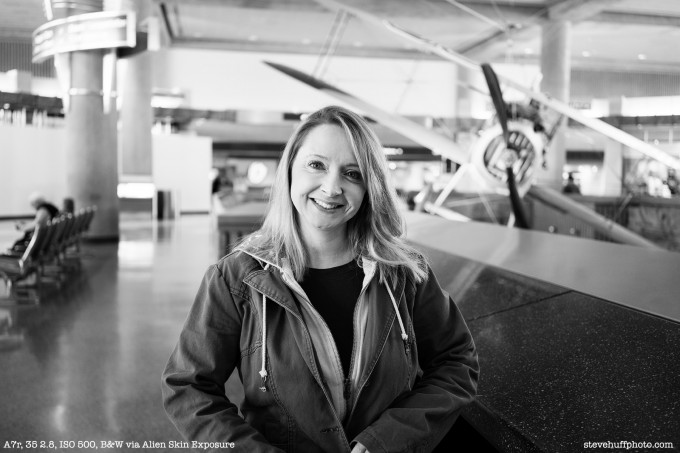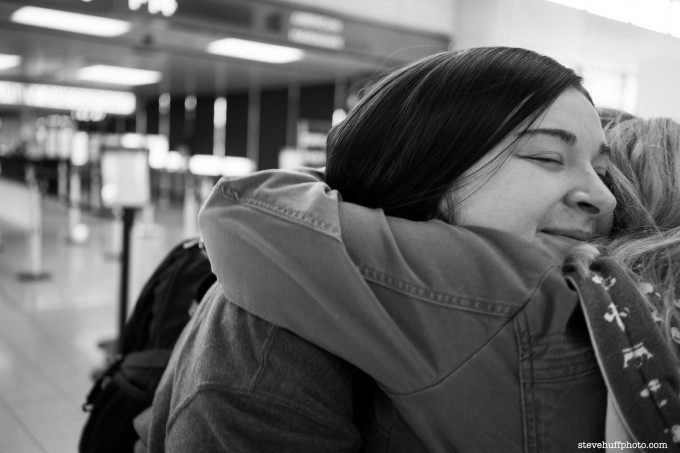 After using these for a few weeks it is obvious that Sony did their homework. To some, it may seem like there are too many dials but there is not. To those who appreciate manual control and being able to instinctivly change a setting, the Sony's are a treat. Makes me wish my Leica M had an Exposure Compensation dial as I use it often and on the Leica M it is a pain to change. So as you can see, the top of the A7 and A7r have two dials, one for shutter speed, one for aperture. They also have a mode dial and an EV dial. On the back there is a dial that can be programmed to control whatever you want and the C1 button up top can also be set up to do whatever you command it to do (ISO, focus mag, etc)
So with some long term use I grew to really enjoy the feel, design and control scheme of the A7 and A7r. The build of the cameras is solid and feels good in my had. They do not feel as solid nor as good in my hand as my Leica but remember, these bodies are thousands less than the Leica yet offer the same or better IQ.
Sony A7 and 50 Noctilux F/1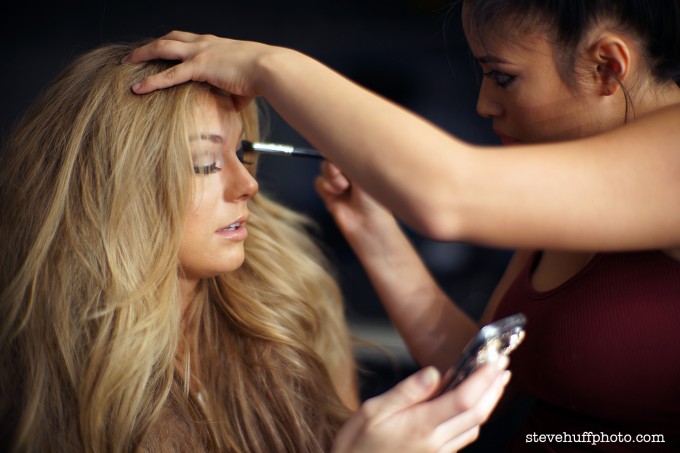 That LOUD Shutter!
The #1 thing that made waves throughout the online photo community about these new A7's is the LOUD shutter. Yes, it is louder than about any other digital camera I have used. Is it a big deal? No, not really. I can see where it may be a big deal to those who need to shoot in quite locations but if that is the case, only digital cameras with silent leaf shutters would work anyway. No big DSLR has a quiet shutter so the A7 is about the same as all other major cameras. It has a real shutter.
The A7 is not as loud as the A7r because when you shoot it you will hear ONE shutter click. The A7r has TWO shutter clicks. This is just how it is and I was told it is all due to sensor design and the sensor in the A7r needs that 2nd click. With the A7 you can set the shutter to either way by choosing "first curtain" in the menu to on or off. The A7r does not have this menu item.
Below is a video I did showing the shutter sounds of the Sony and the Leica M side by side:
So if you need to know ANYTHING at all about these two models it is that the shutter is on the loud side so do NOT expect silence when shooting 🙂
The Native Sony and Zeiss Lenses and my thoughts
The Sony A7 cameras have a total of THREE Native lenses at or near launch. The Zeiss 35 2.8, the Zeiss 55 1.8 (coming a few weeks after launch), and the 28-70 Kit Zoom. The 35 2.8 and 55 1.8 are SUPERB lenses and for me the 35 takes the cake for the best launch lens. It is small, fast to AF and has a gorgeous Leica like quality about it. Even being an f/2.8 lens it is fantastic and gives off a shallow DOF that I would not expect from an f/2.8 lens.
The kit zoom is average. It is somewhat larger than the other two, and a slow aperture zoom that I just could not get into..at all. I am expecting the upcoming Zeiss 24-70 to rock it out of the park but this kit version is just average when it comes to kit zooms. Still one thing I will never understand. Why does a company release an amazing camera with a sensor that can resolve the most detail EVER in 35mm but they release it with a slow below average kit zoom lens? Makes no sense other than it makes the kit cheap and more affordable which is good for sales but bad for image when people are like "Hey, my images do not look like those I saw on the internet"..
The Zeiss 35 2.8 is a GREAT lens for the system.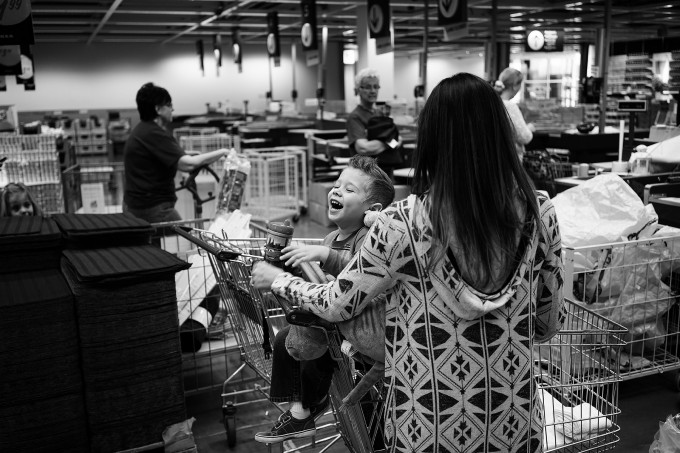 –
The 35 at 2.8 and ISO 500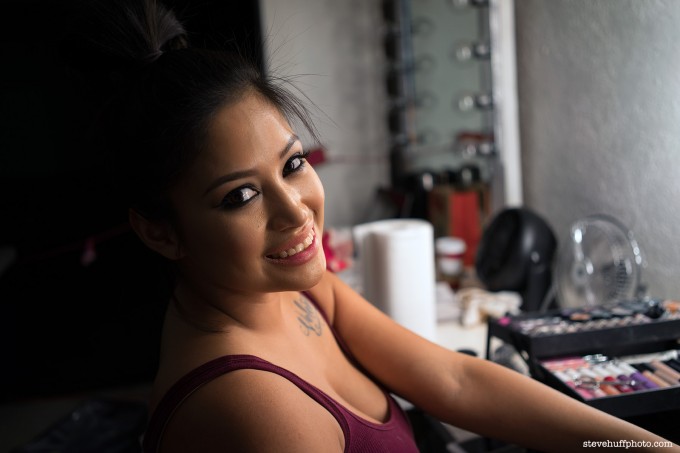 –
The 35 2.8 at 2.8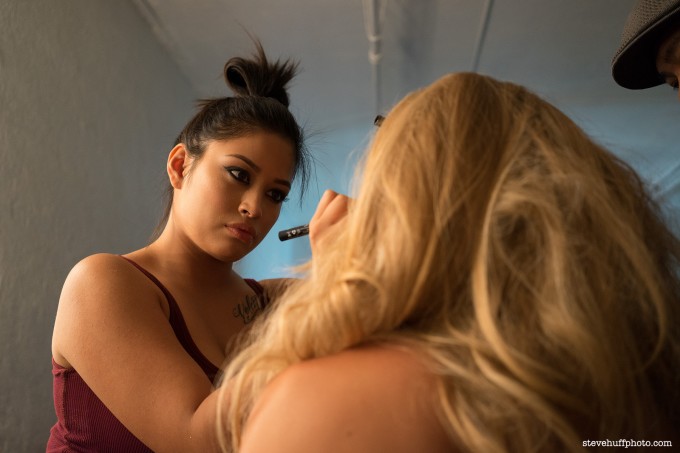 IMO, the 35 2.8 is a must buy lens for anyone with an A7 or A7r. It seems like it was made for the camera and was my fave during the review period.
The Zeiss 55 1.8 is also fantastic and not as large as many have made it out to be. Sure it is larger than a Leica 50 Summicron, and much lighter, but it is still fantastic. The AF speed is good but not amazingly good. I have had this lens miss the AF point when shooting in low light as well as up close. Still, it is amazingly brutally sharp even wide open.
I still find the AF of the A7 and A7r to be quicker and more accurate than the last Fuji bodies I have tried.
The A7 and 55 1.8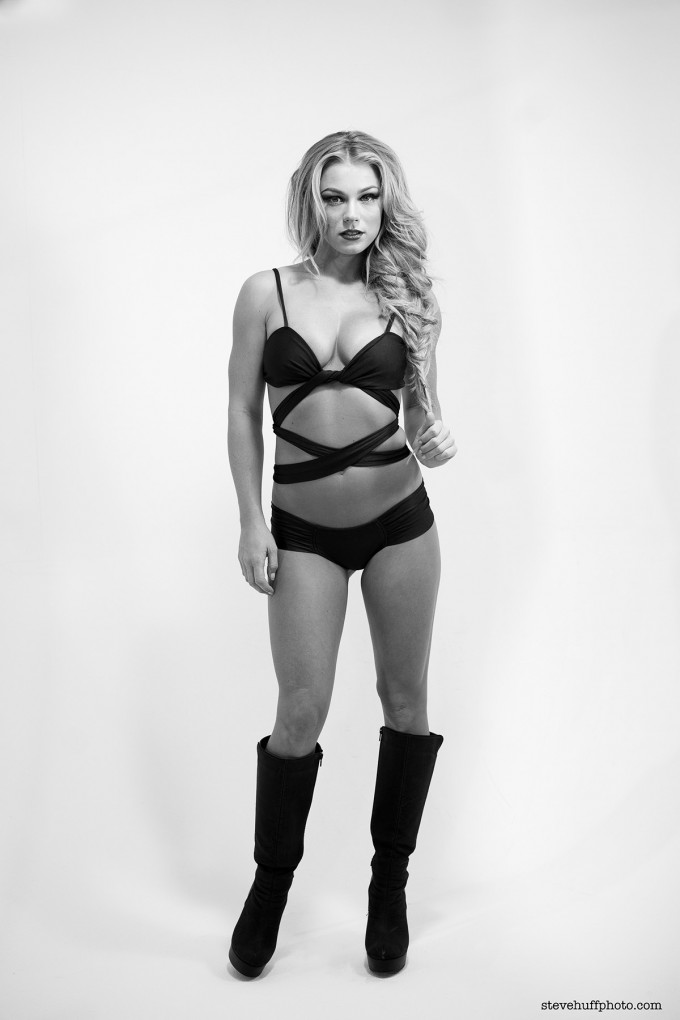 DETAIL EXTREME: In the Studio with Nikki Leigh and the Zeiss 55 1.8
So how much detail can we expect from the A7 or A7r? My quick answer? Either one will offer PLENTY of detail and resolution.  Here is proof.
I shot model Nikki Leigh using the A7 and A7r using some FANTASTIC new LED lights..in fact, they are the best and coolest LED lights I have ever seen or touched. You can check them out here but they are small, compact, built like a tank and pack 1344 LED's into each unit. They are dimmable and VERY easy to set up.
The results were great and the Sony/Zeiss 55 1.8 showed its stuff, even wide open and close to it.  The two photos below were converted from RAW with some sharpening applied but these are the full size files. Click on them for the full size.
Note both are from the A7 as the same shots I did with the A7r were actually softer for some reason. So to those who were afraid of lack of detail in the A7, no worries 🙂
The A7 and 55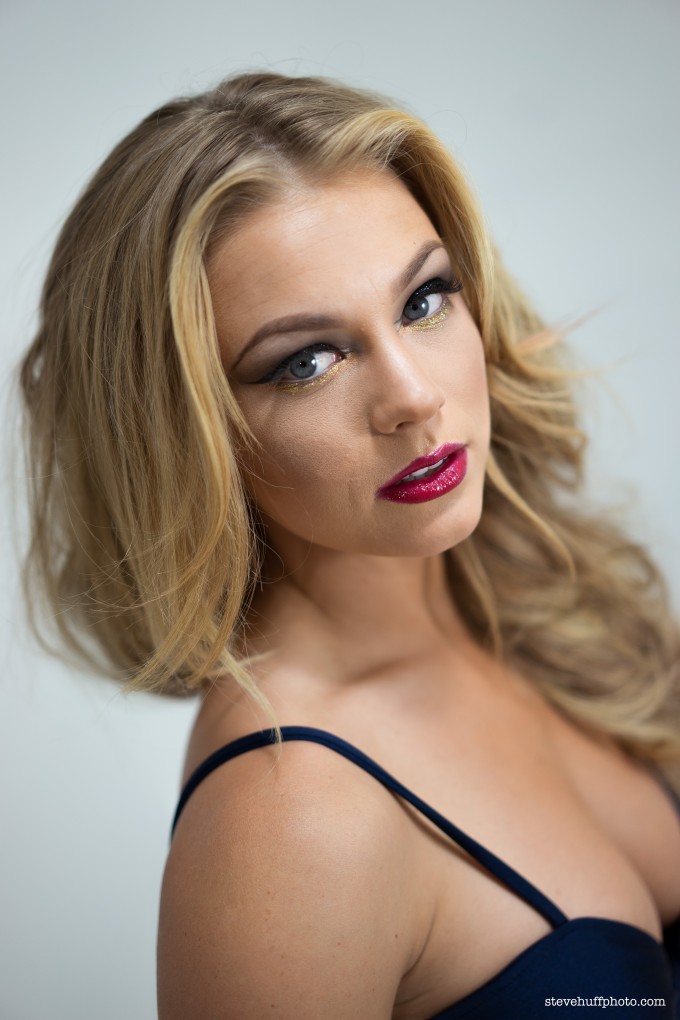 –
The A7 and 55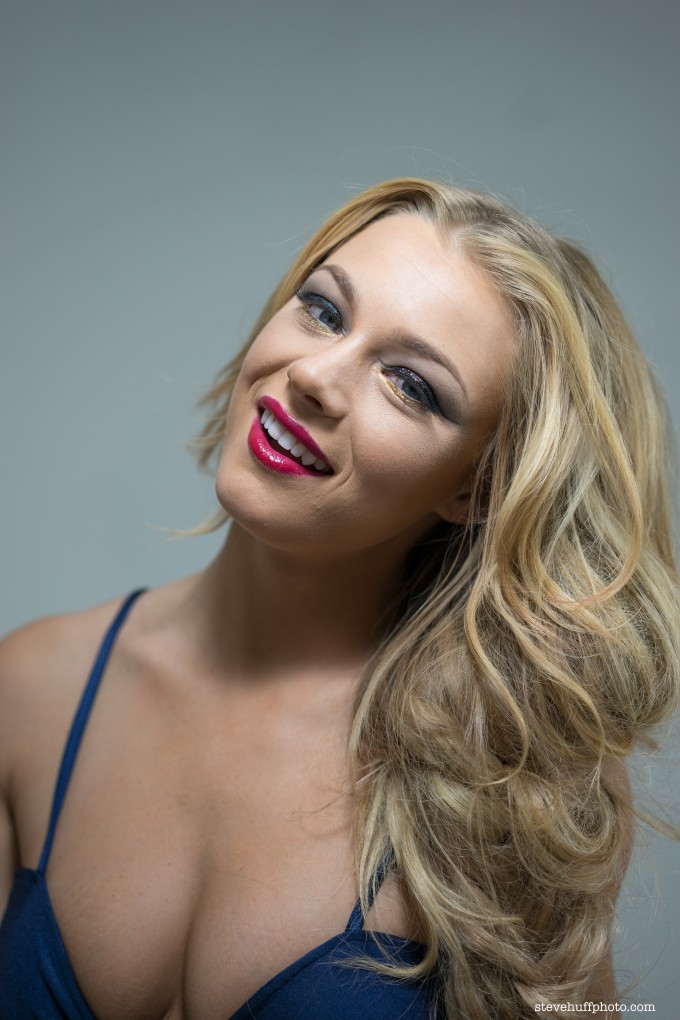 –
and here is a video of me using these lights
I am not usually a light guy but these little powerhouses come packed in their own pelican style case and are ultra portable. I have never seen this kind of power from an LED. If you are into lighting and do not want to mess with strobes, these can be a great alternative. Very very cool and super high quality. The Simple Studio 1344's are very simple but very serious lights. Again, they can be seen HERE or HERE.
–
DETAIL EXTREME: Sony A7R and Zeiss OTUS 55 1.4
The most mystical, magical and sharpest lens I have used on these cameras (as well as having the best color) is the Zeiss Otus lens in Canon EF mount. An adapter is required but MAN this lens is AMAZING. Probably the best lens I have used in the 50mm range, ever. BUT the main drawback is that it is HUGE and pricey at $4000. Click the image below and you will see the full size from RAW file. Focus was on the eyelashes.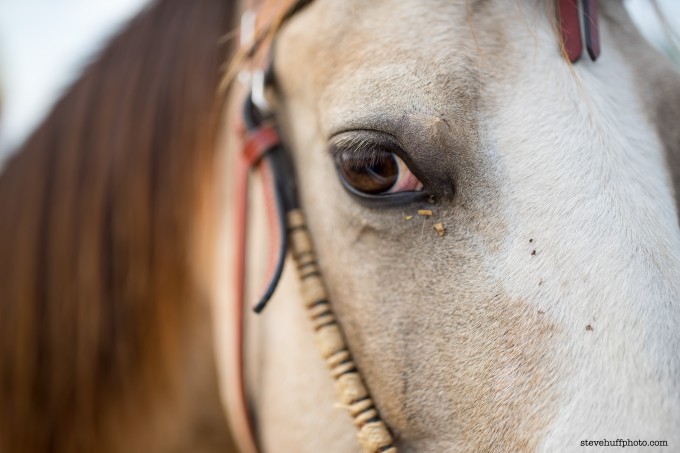 –
The EVF and Manual Focus of the A7 and A7r
The EVF (Electronic Viewfinder) in the Sony A7 and A7r is the same EVF that Sony sells for $450 (for the RX1, RX100II, etc) so yea, it is good, and BUILT IN. While not as large or clear as the Olympus EVF-4 that resides in their flagship E-M1, the Sony has the 2nd best EVF I have ever used. These days I much prefer a good EVF over an optical VF (though I love the rangefinder and VF in the Leica M equally).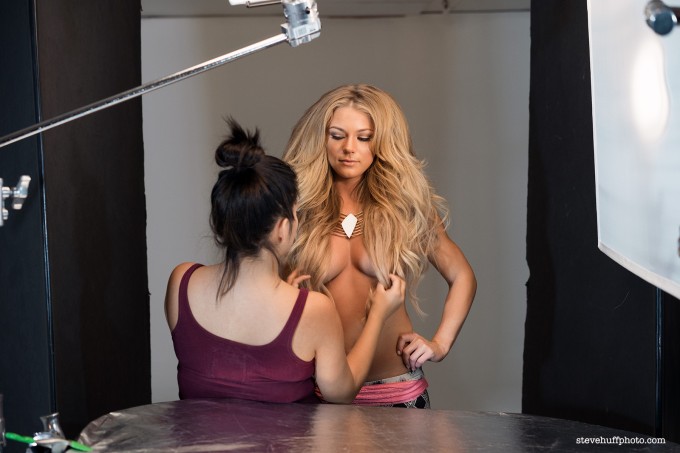 So for those afraid of jumping to an EVF..don't be. This is 2013, almost 2014 and EVF quality has come a long long way in the past 10 years. It can be a beautiful thing when looking through the EVF as what you see is what you get. No need to worry about VF coverage or any of that. It is easy to frame and you know what you are getting when you press that shutter button.
I have no complaints on the EVF in the Sony A7 and A7r. BOTH have the same EVF.
–
The Speed and overall usability of the cameras
The A7 and A7r both feel good in the hand but both have loud shutters. Some love the sound as it takes us back to the old mechanical days of a real shutter firing. Some shutters are quieter than others and the Sony A7 and A7r are on the louder end of the spectrum and I think that due to this it gives us the impression that the camera is slower or clunky. These cameras do indeed feel slower than an Olympus E-M1 or RX1 in use and I kind of compare them to shooting medium format. Slow paced and steady. Aim, compose, fire. These are not the cameras for sports shooters or machine gun blazing shutter crazies as they are not. Still, I managed to catch this little horse pulling this guy in a buggy and they were CRUISING! But oh..I shot it with a manual focus Zeiss Otus 🙂
Still, the A7 and A7r are faster to AF than the NEX-7 and most Fuji X bodies. So it is not slow, it is just not blazing fast. Also, do not expect too many frames per second with that A7r (up to 4).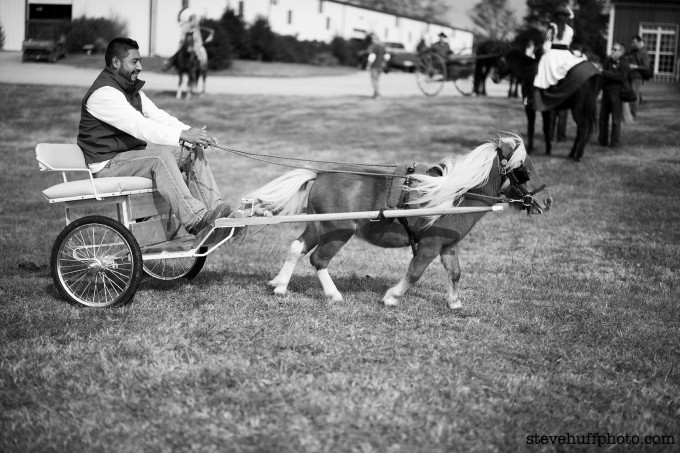 The Menus & WiFi
The Sony A7 and A7r menus are a BIG step up from those found on the NEX series. In fact, the A7 series now has the Alpha menu so those who are familiar with the RX1, A99 or any A camera of recent times will be right at home with the menu on the A7 series of cameras. I find the menu clean and quick and easy to navigate. You can see more in the video below:
Below is my video I shot when I was able to use these cameras at a Sony Media Event in Nashville, TN – I go over the cameras and give my early thoughts on them. 
WiFi is also included and it works like a charm. It is super easy to set up and start sending images to your tablet, phone or device. I was taking shots out on the road, instantly sending them to my iPhone and then instantly posting to Facebook. Amazing how far technology has come in the past few years. Amazing.
–
The battery life
The Battery life of the Sony cameras is not the best. I do NOT shoot at a high frame rate and I calculate my shooting. If I see a shot, I frame it and take it. I am not into chomping too much either. Usually with the A7 and A7r I found myself at 40% left at the end of a day with 150-200 shots taken. Others who shoot with the A7 find themselves running out of battery mid day so I would suggest buying 1-2 extra batteries with this camera. The good news is that it uses the same battery as the NEX series so if you are upgrading from a NEX system camera you already have a spare or two. They will deplete faster than a NEX-6 or 7 will.
–
The High ISO Performance of the A7 and A7r
High ISO performance is as good as can be expected. I ALWAYS test these without ANY noise reduction, so NR is OFF 100%. I also test indoor under low light, not with studio light as that makes zero sense..at all. No one shoots high ISO in the studio or in good light so the best way to test the ISO performance is under low light, indoor, when most of us will want to use it. It boggles my mind that so many sites still test high ISO with studio lighting. Below is a test scene in my office with 100% crops of each ISO from 640-25,600. The A7 and A7r are so close in high ISO it really is a draw when it comes down to looking at the images, weather resized or prints.
Take a look below but you MUST click on the crops to see them as 100% crops. 


TWO SHOTS at ISO 6400 with the A7r  – 1st one with the Sony Zeiss 35 2.8 and the 2nd with the Voigtlander 21 1.8 M mount lens.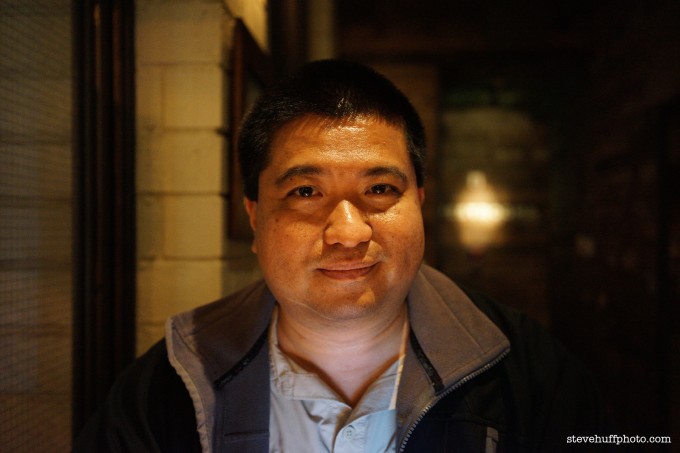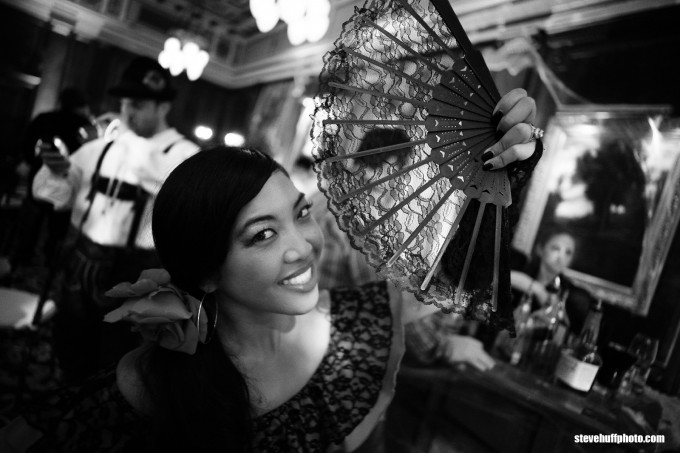 You can see an ISO comparison that I did HERE between the A7, A7r and Leica M.  I am hoping to also ass some side by side M comparisons to this review in the next week or two but for now, here is one that I did last week. 
–
Using Leica M Mount Lenses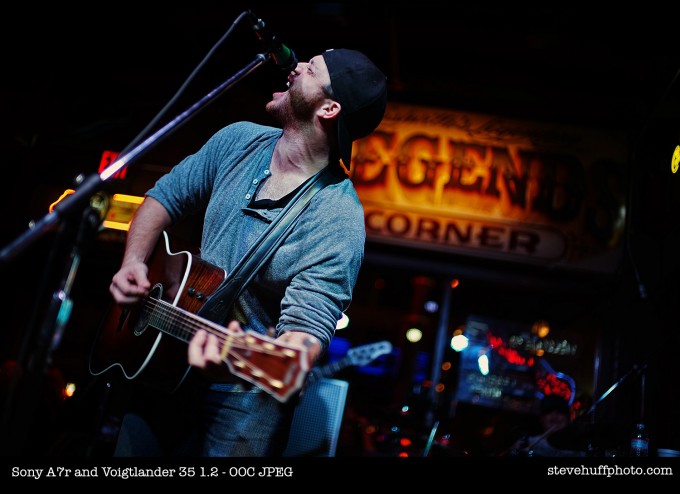 Shooting with Leica lenses is a treat for me because this is one part of the camera I was really excited about. When you shoot Leica lenses for many years it is tough to go back to cheap plastic primes and zooms and when I realized that these two cameras were coming I knew it would be huge for those who shoot Leica M glass.
I tested this camera with loads of M mount lenses including those from Leica, Zeiss, and Voigtlander. All worked great besides the ultra wide M mount glass (Though the Leica W.A.T.E. 16-18-21 works very well without any real issues). The Zeiss 35 Biogon f/2 performed wonderfully for me as did the 50 f.2 Planar. The Voigtlander 35 1.2 Ii was amazing (the image above was taken with this lens) and the Leica 50 Noctilux f/1 and 75 Summilux also knocked it out of the park with results bettering what came out of the Leica M for me. Crisper, more detail from the A7 and A7r.
So for me, the A7 and A7r represent a tremendous value because I can take it out and shoot with the fabulous auto focus 35 2.8 Zeiss or use a Leica M mount lens and fire away.
Shot with the A7 and Zeiss 35 Biogon at f/2 inside a music studio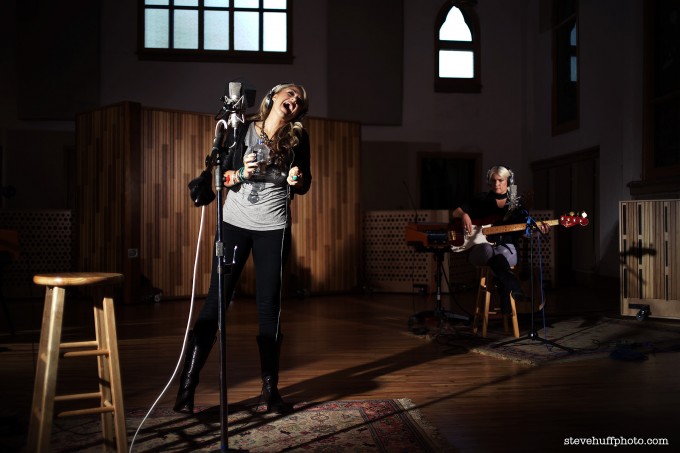 Below – the A7R and Leica 50 Noctilux F/1 – Amazing combo. One can find a used Leica Noctilux F1 for around $5k these days..add that to the $1700 A7 and you have a drop dead gorgeous combo for less than the cost of a Leica M alone. This lens works just as magical as it does on any Leica M camera. I manually focused this shot at f/1 and did not use peaking or magnification. Focused on my eye and due to the large EVF, it was easy to do.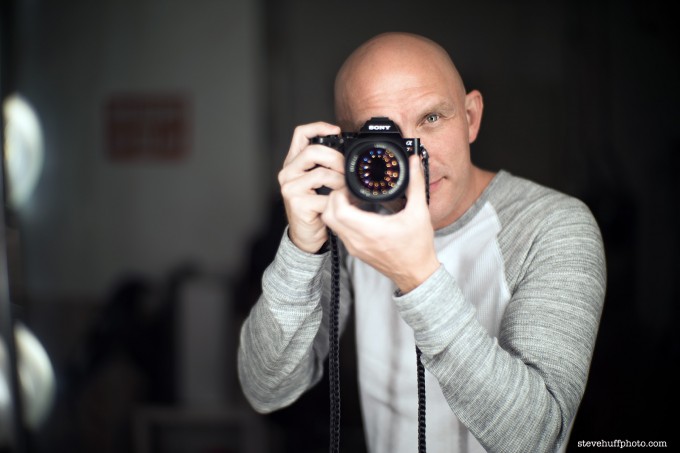 –
The Zeiss 50 ZM PLanar f/2 is a tremendous bargain in the M mount world. Competes with the $2200 Summicron at less than half the cost but provides the same sharpness but with punchier color and more 3D pop.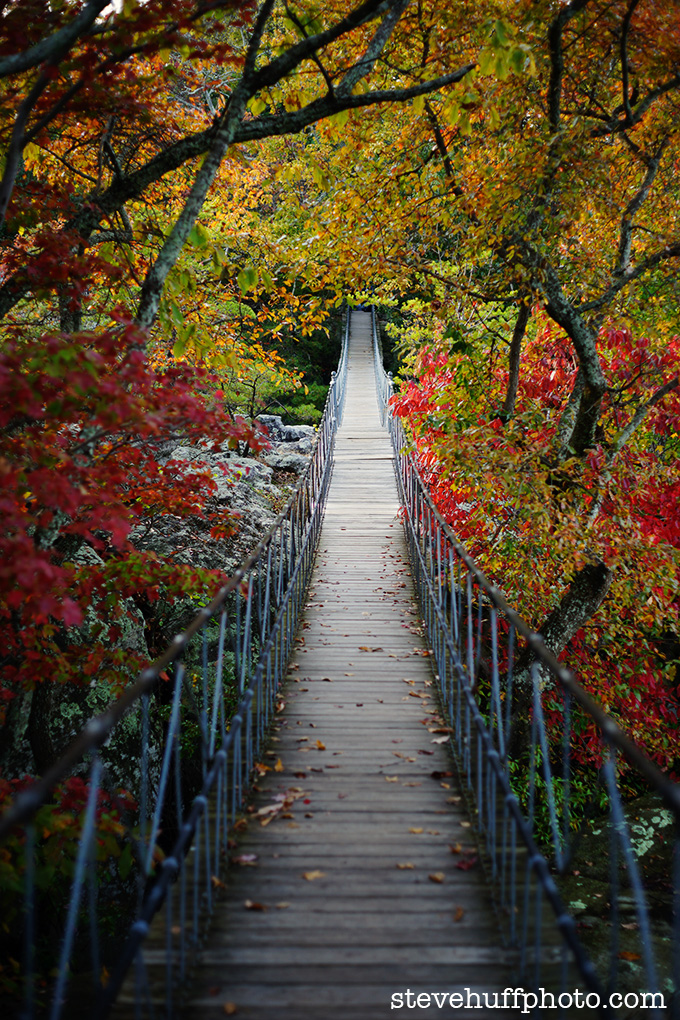 –
For mounting the M lenses I mainly used the best in th ebusiness M mount to Sony E mount adapter, the Novoflex. It is expensive for an adapter but when you are using lenses that are worth multiple thousands of dollars, spending $250 on the best adapter should not be an issue. But if you do not want to spend $250 on an adapter or are all tapped out from the camera and a lens, then you can also buy a $15 adapter from Amazon, as they work also. They are not made as well, have looser tolerances and can come loose after a few weeks but $15 vs $250..you cold buy 10 of them and still save $100.
Below is a link to the adapters:
The Novoflex M mount to E mount top use Leica M mount lenses on the A7 or A7r – B&H Photo
The generic adapter for $15 – Buy at Amazon
I bought my adapters before the big A7 and A7r storm and as of this writing they seem to be out of stock everywhere but should be back in stock soon.
So the bottom line is that the Sony A7 and A7r will both work with most Leica M mount glass but some wide angles or ultra wide angles will give you bad color shifts on BOTH cameras so just beware of some lenses 28mm and under as some will work, some will not. I have no way to test them all so search around the internet for more info on this subject.
–
Manually Focusing with the A7 or A7r
As for manually focusing these lenses, I had NO PROBLEM. I did NOT use focus peaking as I found that when shooting super fast aperture lenses at f/1 or f/1.2 it hampered the focusing. I also really did not use the focus magnification as it took too long to activate with two button presses. When I looked through that big fat EVF and just used my eyes to see when the image was in focus, it just worked. So concentrate and use your eyes. Your mileage may vary depending on your eyesight and comfort level. If it is tough for you to manually focus just by using the EVF, feel free to use the peaking feature or the magnification. Both tools are there for this purpose.
An OOC JPEG from the A7r and Voigtlander 21 1.8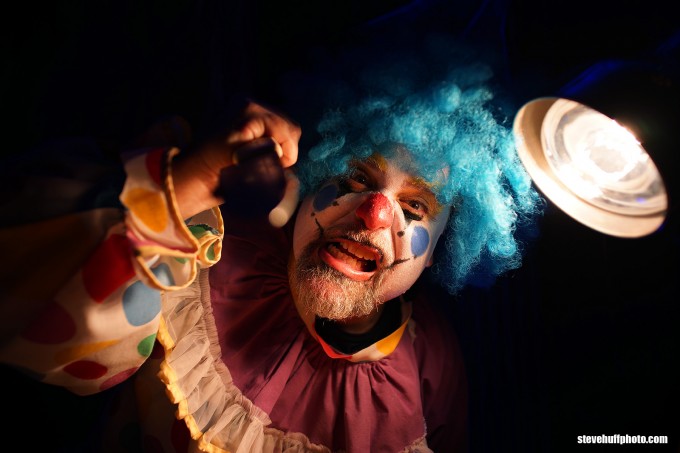 Video Performance
The Sony A7 and A7r both offer full HD video and Sony usually does video very well. I have not yet had the time to test video but will be doing so soon and then will add my thoughts and video sample HERE. So check back soon!
–
The Pros and Cons of the A7 cameras
Pros
Full frame in a smaller sized and well made body
Monster resolution for both cameras!
Super rich files!
No AA filter in the A7r should give you a little more detail to work with.
Solid buid, small body – yum.
Built in EVF is fantastic..big, clear and easy to frame
Easy to navigate menu system
Dials, dials and more dials. Easy to manually control!
Focus Peaking is helpful but not necessary.
Works great with classic manual focus lenses, a joy to use.
Easy to adapt many lens mounts! Canon, Nikon, Leica..
Price Point is perfect!
Nothing else like it anywhere near this price – PERIOD
Cons
Cameras feel slow/clunky in use.
Shutter sound is loud, especially with A7r
Kit Zoom is lacking in quality.
Some wide angle Leica M mount lenses have issues when adapted (but this should not be a con)
Lack of lenses at launch (only the 35 and kit zoom on launch day)
Very High ISO is a little better on last years RX1 and RX1r it seems.
May cause you to spend more money on M mount lenses 🙂
The A7r can indeed be a little challenging to handhold in lower light without blur.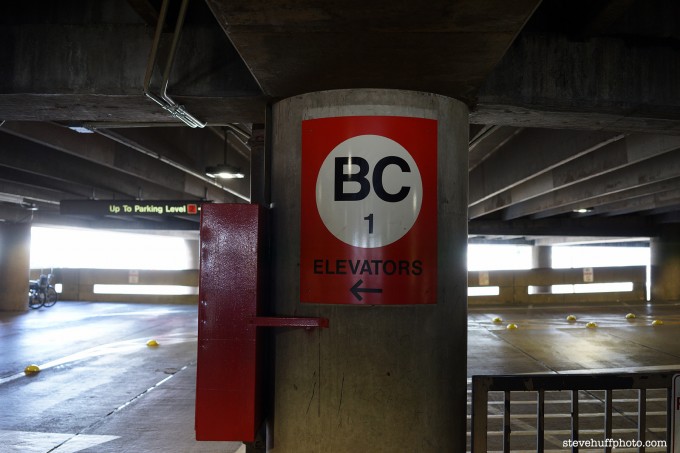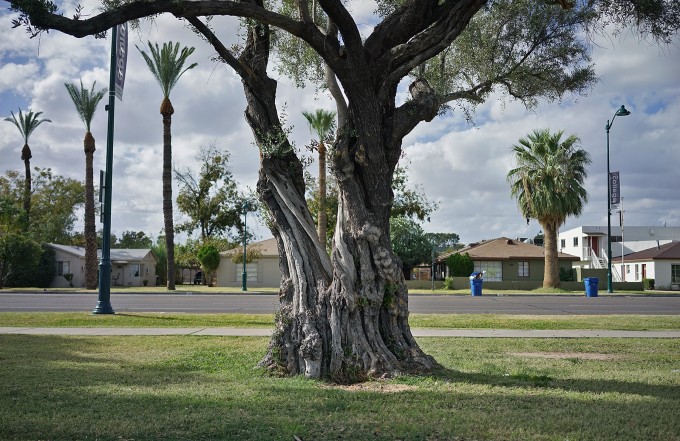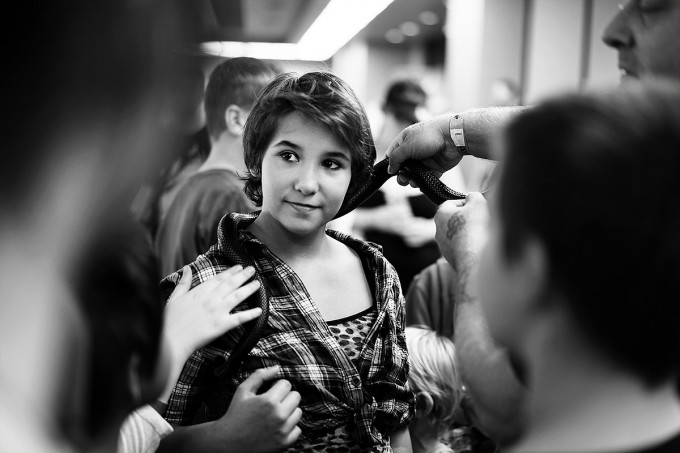 My Final word on the Sony A7 and A7r
I really enjoyed the A7 and A7r cameras. At launch I was insanely excited about them because there is simply nothing else like them at this price point, and even my beloved Leica M..well, the A7 and A7r surpass it in overall IQ. While they do not offer the same build, feel or joy of use as my Leica M, they can compete and surpass in overall IQ, and do. At a fraction of the cost as well.
Still, I love and adore my Leica for many reasons, not just the great IQ. To those who own one and shoot with one you will know exactly what I mean. It is the quintessential photographers camera.
As for the Sony, you will get a ton for your money with these guys but not everyone will fall in love with them. While there is nothing to complain about in the image quality department, the camera does have some quirks. It has a loud shutter sound, so forget about being sneaky..at all. They feel a little but slow and clunky in use and it may just seem that way due to that noisy shutter – a mental thing. Which one to choose? I feel that Sony should have released ONE camera as even for me reviewing them and trying to connect with one of them..it was tough. BOTH are fantastic and there really is not enough separating the two to warrant two separate models. That is just my opinion but a super A7 with a mix of both cameras would have been great at $1995.
The build is good but not Leica M or Nikon D800 or Olympus E-M1 good. They are sort of an in-between. They feel more hefty than the NEX-6 and NEX-7 but not up there with the top of the heap. Some things could have been made to be more sturdy..the battery door for one. With a premium camera and one that is making a statement I feel Sony should have REALLY made a statement like they used to do back in the day with certain products outside of the camera line (anyone know of the SCD-1)?. But it is what it is and the cameras are excellent but not perfect (No camera is though). Note that I am NOT saying the build is cheap or low quality as it is NOT, it just could be a little better.
One thing is for certain…the A7 and A7r do fantastic with old school manual focusing lenses. I had no issues focusing, even when testing out a Leica 50 Noctilux f/1 and I do not even use magnification or peaking..just the big EVF and my eyeballs. There is no question that these offer huge bang for the buck and some of the best IQ you can get in 35mm but is that enough to overlook the fact that there is really only 2 quality lenses available at or near launch? (the 35 and 55).
The EVF is fantastic, 2nd only to the one in the Olympus E-M1. The files are rich, detailed and full of information. Creamy, dreamy and shallow if you so desire. The lenses have great quality and bokeh and would really be all I needed with the camera.
Like I said, I really enjoyed these cameras and I took many fantastic images without any issues or problems but for the 1st 2 weeks I was not bonding with them, and I could not put my finger on it as to why that is. Then it hit me.
I like the build, the feel, the design and the features but I think the response is just not there when compared to my Olympus E-M1, which is lightning fast in response. I have been shooting that E-M1 like mad and when I switched it up to the A7 and A7r it seemed like I was working in slow motion..and I am not talking about AF, just overall response time of the camera.
So after I realized this I started to take out the A7 and I thought  of it as a medium format rig. It is right at home when shooting it slow and steady and by doing so it can reward  you with some astonishing files and images. In fact, I started to like it more and more and more because in this regard, it started to remind me of my Leica. Slow..steady..and take that one shot you know will be a keeper. Now it is faster than a medium format camera but when you go out with that mindset you can bring home some amazing imagery.
That is when it started to attach itself to me and I really saw the beauty and the value in the A7 cameras.
At the end of the day, if you want a fantastic full frame camera that is at the top of the heap in the IQ department, one that is smaller than all of the bulky SLRs and one that is much less expensive than the Leica M, take a long hard look at the Sony A7 or A7r. If you want to shoot Leica M glass or even Nikon or Canon glass..you can. If you have a stash of Sony Alpha DSLR glass, you can also shoot with that (with adapters of course). So the name of the game with the Sony's are VALUE. You get a lot of BANG for your BUCK, especially with the A7.
These are an EASY recommendation and if you are out there trying to decide which model to go for, I can not see anyone being unhappy with the A7 over the A7r. At under $1700 for the A7, it is a steal for what you are getting. The 1st lens I would get is the Sony/Zeiss 35 2.8. It has a gorgeous rendering that reminds me of the highest quality Zeiss lenses of the past.
I love what Sony is doing and I can only imagine that in a year or two these cameras will get even better, faster and slicker. I am happy to support a company that just "gets it" when it comes to what we want in a camera. Go Sony GO!
**Later tonight or tomorrow I will post a first look review from Ashwin Rao who shot the A7r with a slew of Leica M mount lenses. So if you want tons of results and thoughts on that subject, be sure to come back here later or tomorrow for more! Thanks for reading!
Steve
The 7R at ISO 1250 with the 35 2.8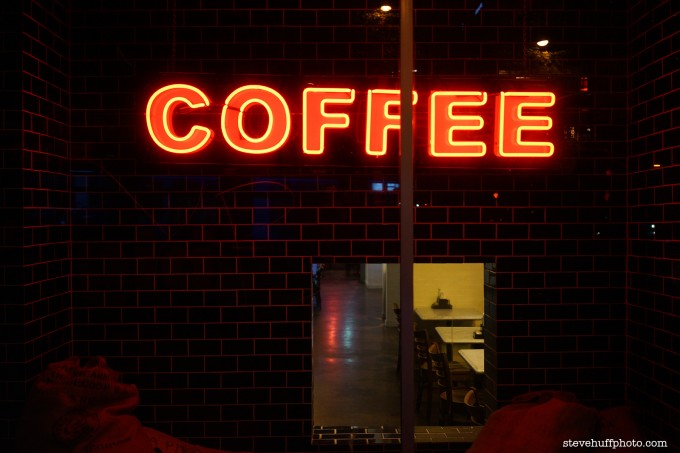 WHERE TO BUY THE A7, A7R and Accessories such as Lens Adapters, Lenses, etc. 
The A7 and A7r where to buy page is HERE but you can also use the links below:
Buy the Sony A7 Body – B&H Photo or Amazon
Buy the Sony A7r body B&H Photo or Amazon
Buy the Sony A7 Kit Zoom Bundle – B&H Photo or Amazon
Buy the Sony/Zeiss 35 2.8 – B&H Photo or Amazon
Buy the Sony/Zeiss 55 1.8 – B&H Photo or Amazon
Buy the Sony/Zeiss 24-70 Zoom – B&H Photo or Amazon
Buy Leica M mount lenses from Ken Hansen (E-Mail him at khpny19@aol.com), PopFlash or The Pro Shop
Buy Voigtlander M Mount Lenses from CameraQuest.com
Buy The Novoflex Leica M to Sony E mount HERE
Buy the Generic M to Sony E mount HERE
Buy the two LED light set I used HERE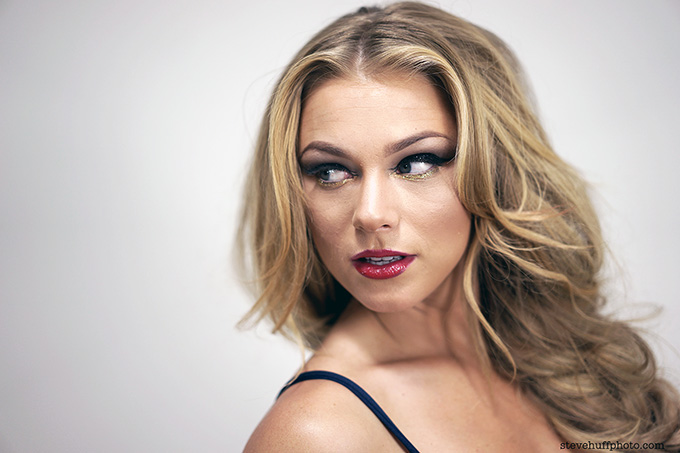 –
PLEASE! I NEED YOUR HELP TO KEEP THIS WEBSITE RUNNING, IT IS EASY!
Hello to all! For the past 5 years I have been running this website and it has grown to beyond my wildest dreams. Some days this very website has over 200,000 visitors and because of this I need and use superfast web servers to host the site. Running this site costs quite a bit of cash every single month and on top of that, I work full time 60+ hours a week on it each and every single day of the week. Because of this, I need YOUR help to cover my costs for this free information that is provided on a daily basis.
To help out it is simple. 
If you ever decide to make a purchase from B&H Photo or Amazon
, for ANYTHING, even diapers..you can help me without spending a penny to do so. If you use my links to make your purchase (when you click a link here and it takes you to B&H or Amazon, that is using my links as once there you can buy anything and I will get a teeny small credit) you will in turn be helping this site to keep on going and keep on growing.
Not only do I spend money on fast hosting but I also spend it on cameras to buy to review, lenses to review, bags to review, gas and travel, and a slew of other things. You would be amazed at what it costs me just to maintain this website.
So all I ask is that if you found the info on this website useful AND you ever need to make a purchase at B&H Photo or Amazon, just use the links below. You can even bookmark the Amazon link and use it anytime you buy something. It costs you nothing extra but will provide me and this site with a dollar or two to keep on trucking along.
AMAZON LINK (you can bookmark this one)
B&H PHOTO LINK – Can also use my search bar on the right side or links within reviews, anytime.
You can also follow me on Facebook, Twitter, Google + or YouTube. 😉
I thank you ALL!