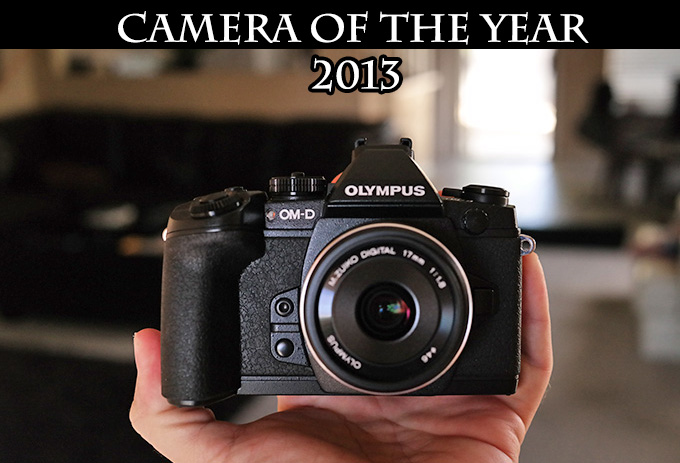 My pick for Camera of the Year 2013! The Olympus OM-D E-M1!
So here we are at the end of the year 2013 and boy did this year fly by just as they all seem to do. Last year I remember sitting down to write about my pick for  "Camera of 2012" and back then I chose as the Sony RX1 due to its amazing IQ, small size, beautiful lens and overall awesomeness. I still love the RX1 and it is just as good today as it was last year. I expect it to be just as good in 5 years from now or as long as the camera stays alive.
This year there were MANY cameras released that were drool worthy. The Leica M did not start getting into most peoples hands until 2013, the Olympus E-M1 hit mid year and the Sony A7r and Nikon Df JUST hit in these past couple of weeks. Sure there were other cameras released this year but for me, these are the four that stand out for 2013 without question.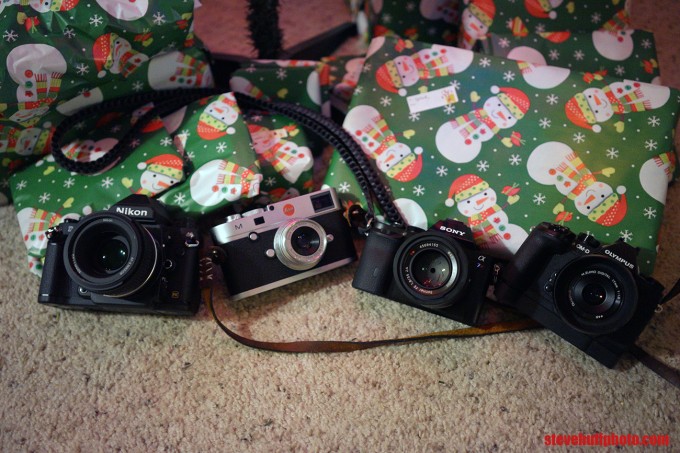 And the winner is…
Yes indeed..for me, pound for pound, dollar for dollar, the Olympus E-M1 takes the prize for camera of the year. Why? Well, there are MANY reasons, so many in fact that it made the decision quite easy for me. Sure, the A7 and A7r from Sony are top-notch IQ machines, but a camera is so much more than just IQ alone. Sure the Leica M is a masterpiece of German design and in the hand it feels amazing and it is a joy to shoot with. The lenses are second to none. Sure the Nikon Df is a retro inspired low light king but it is still a DSLR and has those huge lenses that go along with it.
Nope, for me the E-M1 is it. It has everything one could want in a camera. It is a joy to use, to handle, to frame with. There are so many amazing lenses available for it that the choice is nearly unlimited in what you can do with it, and there are some flat-out astounding lenses for this camera, not just average quality lenses. The E-M1 "just works".
The AF is blazing fast and accurate. The 5-Axis IS is the best in the business. The build is solid and pro. Weather, freeze and shock proof, and it really is. The EVF is the best in the entire digital camera world right now. The color it puts out is beautiful and the sharpness is very good, even for large prints. The lifetime and live bulb feature is one of a kind. The LCD is big and sharp and swivels.  It is also the least expensive of the lot of cameras I have mentioned here. $1399 for a pro quality bullet proof body with the lenses available to do whatever you need. Olympus thought of and gave us their all, in one hell of a camera body.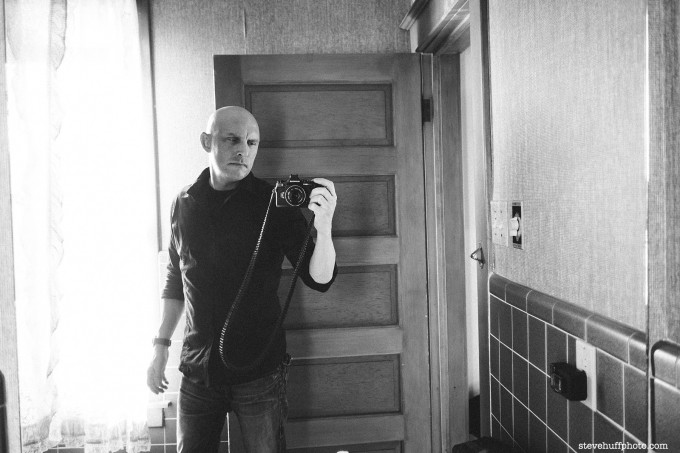 Yes, the E-M1, for me, is indeed the best camera that was released in 2013 due to everything that it offers. It is more than a one trick pony, it offers everything. No, it is not up there in flat out IQ when pixel peeping against a Leica M or Sony A7 file, and the highest of ISO's is not as good as what we get from full frame but the E-M1 holds its own in all areas.
It is one of those cameras that when you pair it with the right lens it is hard to take a bad shot with.
I love the Sony A7 and A7r, I love the Leica M 240 and I really like the Nikon Df but the E-M1 is one of those rare cameras that has the ability to "bond" with me, and it did.
So to all of you who look past this little guy due to the smaller sensor, I urge you to slap on a 25 1.4 or 17 1.8 or 45 1.8 or 75 1.8 or even a 12 f/2 or 25 0.95 or 42 0.95 and go out for a day and shoot. There is just no way you would be disappointed. I have shot with them all and still love and use the E-M1 the most right now. Like I said, it works and works well 🙂
Of course many will be arguing and disagreeing with me but I call it like I see it and like I say over and over and over…a camera is MUCH more than image quality (of which none of these cameras are lacking). A camera needs to have the ability to inspire you to take it out and shoot..a constant companion. One that delivers time after time, one that is versatile and one that is problem free. A bonus for the E-m1 is the 5-Axis, the EVF, the Build and the other one of a kind features. Easy choice for 2013.
As for the other cameras that were out this year, the Fuji's, the Canons and the Samsung NX…well, those were all good as well but for me the four above are the creme of the crop of 2013. If I had to pick an order for these four it would be:
Olympus E-M1

Leica M 240

Sony A7r

Nikon Df
Where to Order these hot cameras? 
You can order the E-M1 at Amazon or B&H Photo or PopFlash.com.
You can order the Leica M 240 from Ken Hansen (khpny19@aol.com), The Pro Shop, PopFlash.com or Leica Store Miami
You can order the Sony A7 or A7r at B&H Photo or Amazon
You can order the Nikon Df at B&H Photo or Amazon
A few shots with the Olympus E-M1, click them for larger!