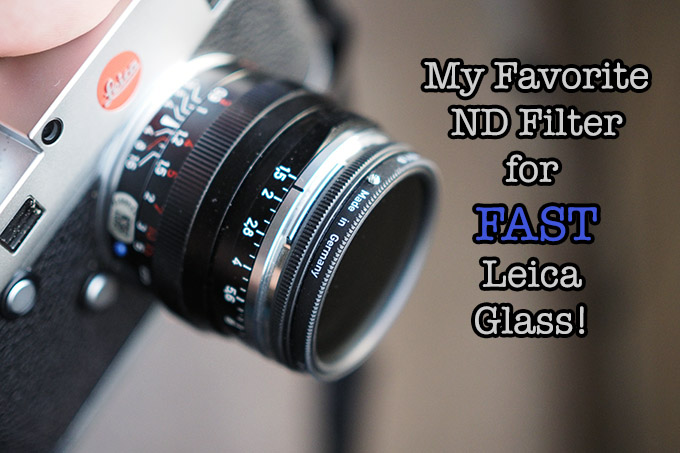 My favorite ND filter for fast Leica lenses!
Finally! I found THE ND filter to own for my fast Leica glass (Thanks Ken Hansen)! Yes my friends, in the past I have owned many ND filters and I always had to figure out which one I would get. When shooting a Summilux lens or Noctilux lens an ND filter is MANDATORY if you want to shoot your ones wide open where they were designed and optimized to be shot. Over the last few years I have had MANY e-mails come in asking me "which ND filter should I get"..and I am happy to say that the one I own now is hands down my #1 favorite that I have ever owned/used.
It is a made in Germany Heliopan Variable ND filter that gives you a range to work with..from 0.3 all the way up to 1.8 or from 1 to 6 stops. This means you can use this single one ND filter for all of your ND filter needs. From slight brightness to brutal harsh light (like I shot the images in below), this ND filter will give you what you need with a smooth twist of the front ring. When Ken Hansen told me about it I had to give it a shot.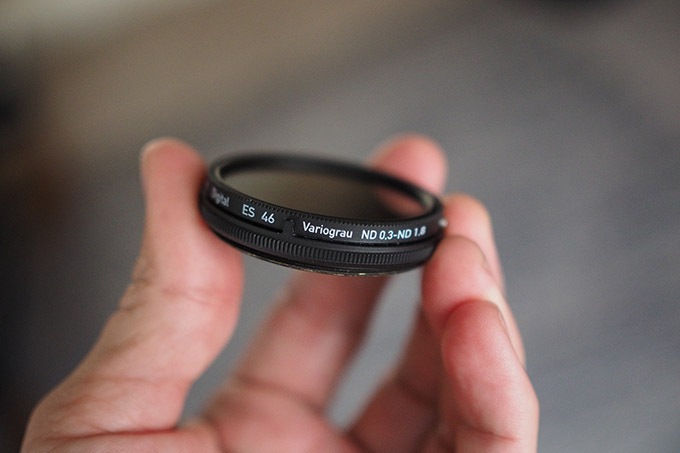 If you are not familiar with the purpose of an ND filter I will break it down for you very quickly.
Let's say you love shooting your Leica and Noctilux but you love shooting that lens wide open at f/0.95. If it is sunny outside or the light is bright you will not be able to shoot wide open because the shutter speed in your 9 or M 240 only goes to 1/4000s. This means that without an ND filter you will have to stop down the lens to f/4 or f/5.6 or in some situations even f/8.
With an ND filter in place you can shoot that lens wide open as the filter blocks some of the light. With this particular filter you can adjust how much light gets let in and it is marked from 1-10. I tested this filter in the super harsh mid day sun of Phoenix AZ and my filter was usually between #3 and #6 with the Zeiss 50 Sonnar at f/1.5.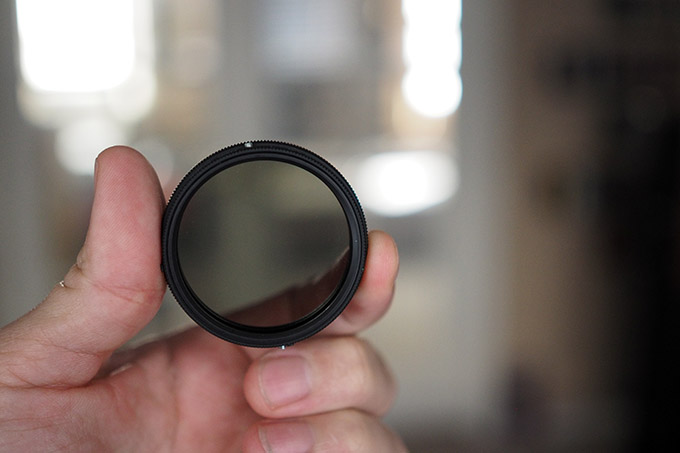 Using this filter it allowed me to shoot wide open to retain that classic Zeiss Sonnar look that disappears once the lens is stopped down. I shot the SLR Magic Hyperprime 0.95 M lens a couple of years ago with an ND filter as well, and all of the images shot in that report were with a Leica M9, the images below were shot with an M 240 and the Zeiss.
You can also use an ND filter if you want to shoot at longer shutter speeds, for example, a running waterfall. The ND will block the light to your sensor and allow you to drag out that shutter for as long as you need.
Anyway, this is an amazing ND filter and is the only one you will need for ANY situation. No need for 2-4 ND's, just one. The build is superb and of very high quality, the ring to adjust the strength of the filter is smooth as silk and this filter is available from Ken Hansen in the two sizes any Leica shooter would need. 46mm (35 Summilux, 50 Summilux) or 60mm (Noctilux 0.95). These filters are NOT cheap but no good ND filter is. I believe this one goes for $260 but I found it to be a very worthwhile investment because it is the last ND I will ever need and will fit any 46mm lens I attach to my camera.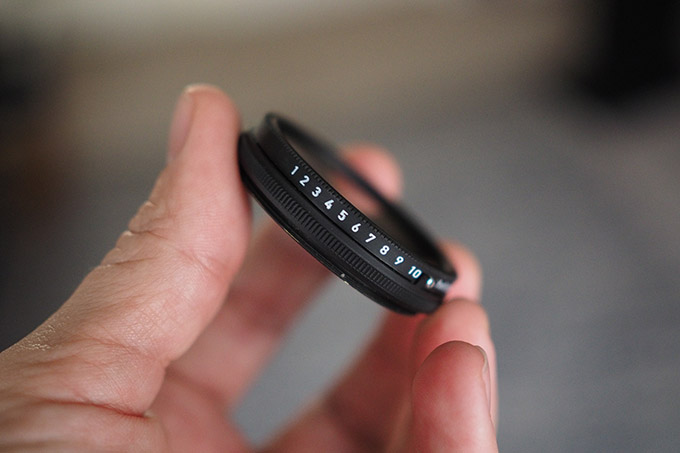 I tested it with the Zeiss 50 ZM Sonnar which also has a 46mm filter thread and the filter presented no issues or problems at all. The Zeiss ZM Sonnar is a very unique lens and when shot wide open at f/1.5 it almost resembles a Noctilux in its rendering. Not quite, but close. The best part is that the Sonnar comes in at around $1100. B&H is back-ordered but Tony at PopFlash has one or two in stock right now (in silver) for anyone looking for this now legendary classic lens.
You can e-mail Ken Hansen here if you want one or have a question. (khpny19@aol.com) Not sure how many he has but he did tell me he had a "few" available in 46mm and 60mm filter thread sizes and I recommend this filter 100% for ANY users of these filter size fast lenses (Leica). 
Below are the images I shot with the ND attached, all with the Zeiss Sonnar 50mm ZM and all wide open at f/1.5 at the local Ren Fair here in AZ. BTW, it was almost 90 degrees in mid Feb and the sun was HARSH. AZ mid day sun sucks for taking photos, but I purposely took these at the worst time to test this filter, which did fantastic.