The Sony RX1r meets the Olympus E-M1 in Iceland
By Chris Bakker
My website – http://www.chrisbakkerphoto.com
Hi Steve and readers of SteveHuffPhoto.com!
My name is Chris Bakker, a free time photographer from the Netherlands. I began to do photography around Christmas of 2012. I started off with a Sony RX100 by taking photos from all kinds of subjects what surrounded me and It didn't took me long to really get caught by the beauty of photography . Right from the start I tried to read as many (e)books on photography as I could, follow on a daily basis the online forums and practice the acquired knowledge in the field. I am also a frequent reader of this site and let me tell you this site has giving me so much that I thought it would be time to give a little bit of my contribution in return.
Because I was so into photography I decided in the summer of 2013 to trade in my trusty RX100 for his bigger brother the RX1r. This indeed is a magical powerhouse and capable of delivering some stunning photo's. This camera has got me even more into photography. Later that year, in November the Olympus OMD E-M1 came out and because I wanted to do different things in photography which needed faster auto focus and different focal length than 35mm, I decided to buy the E-M1 alongside my beloved RX1r and step into the world of micro 4/3.  I can say I have no regrets at all. This camera is so well designed and thought out, it works so well, it just makes you want to go out and shoot.
I often attend workshops and like to learn from the pros. So when the opportunity came by to go to Iceland for 11 days with a pro landscape photographer from the Netherlands, to learn in the field, I decided to go. So on February the 22 I went off to Iceland to return 11 days later home with an overwhelming experience by the beauty of Iceland. Not only did I came home with a lot of photos but also with a lot of acquired knowledge and practical experience.
So l'll stop the twaddle, let's get to the photo's!
E-M1 pana 35-100 f2.8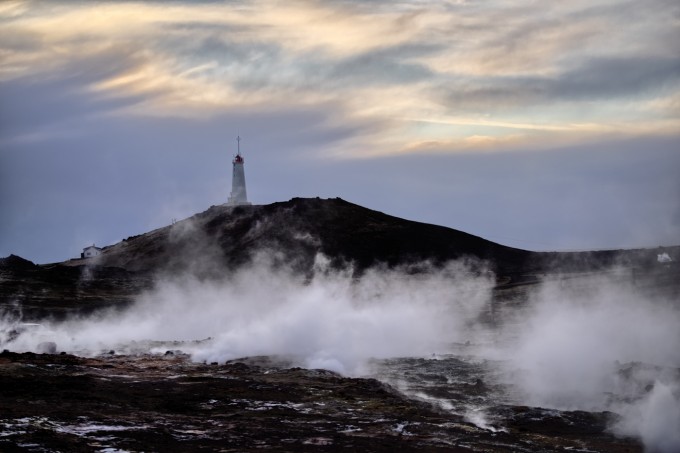 –
E-M1 pana 35-100 f2.8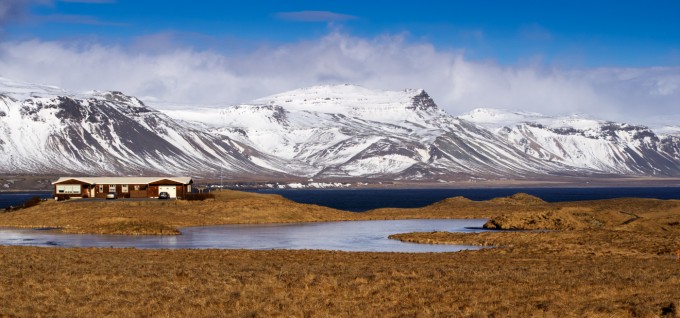 –
Kirkjufellsfoss – E-M1 Oly 12mm f2.0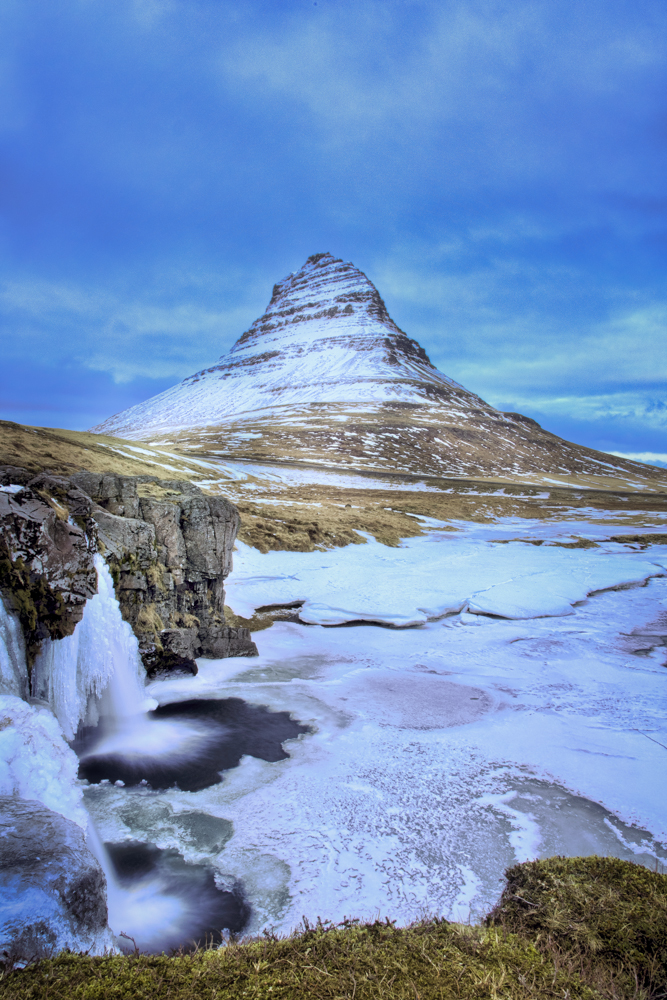 Going to Iceland in the winter takes some planning in advance. Although the temperature is about 30 degrees Fahrenheit, which isn't too cold the wind can be really extreme. And the combination of those two makes it cold. Proper clothing, like multi layers, warm hand cloves and a fur cap is not a luxury. A good windbreaker can be a rain suit. Because of the hard wind, I can advise to take a big and sturdy tripod with you. I have come to situations where I definitely had to hold on to my MEFOTO Globetrotter tripod preventing it from falling over. A tripod can allow you to shoot at times of day when the light is unlike any other. If you want to shoot at sunrise or sunset, and you want to keep the ISO down, you need that long exposure. when you want to work with HDR you need a tripod for sure. Light is everything, don't miss some of the best light of the day because you didn't want to carry a tripod. What also comes in handy is to wear knee-pads. The ground is often stony and wet.
Snaefellsjoekull – RX1r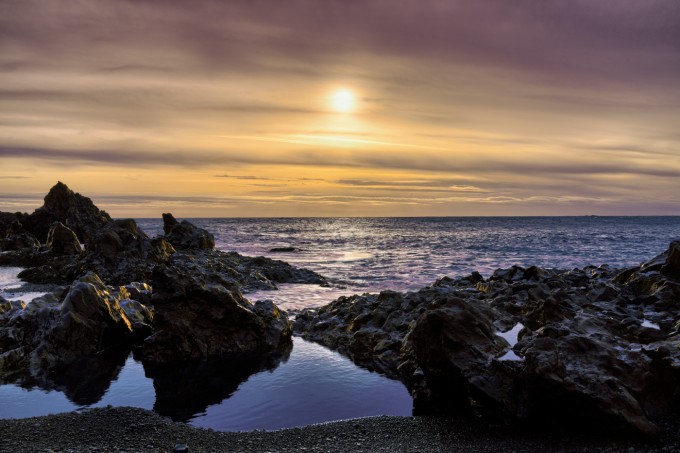 –
E-M1 Oly 12mm f2.0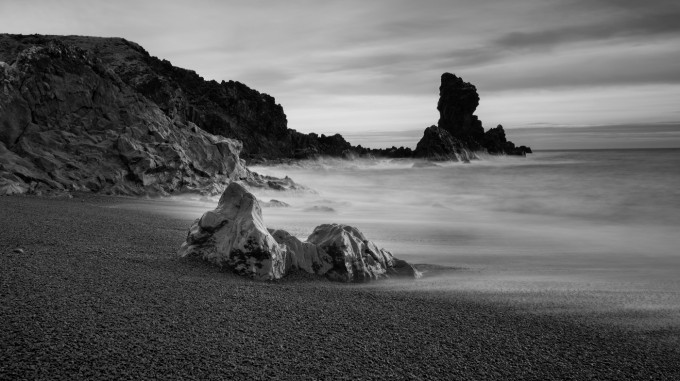 –
Brúarfoss – E-M1 Oly 12mm f2.0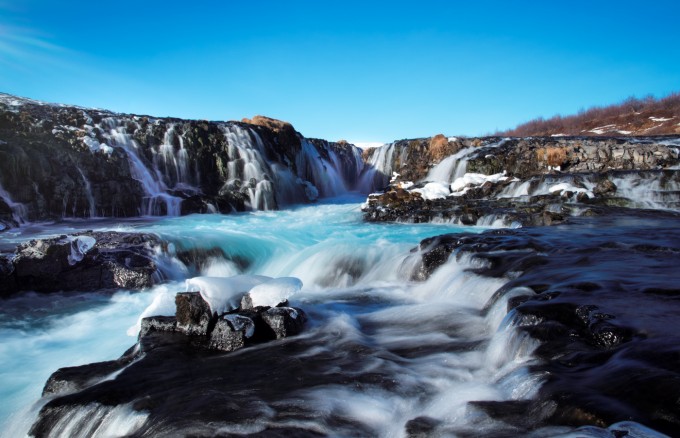 –
Shining stones in river – E-M1 pana 35-100 f2.8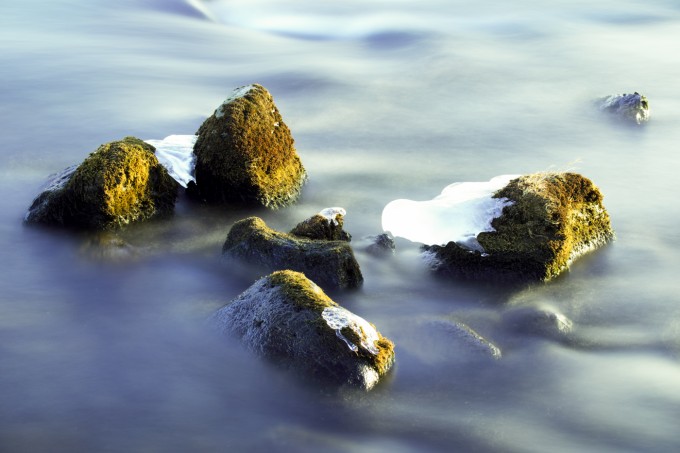 While I was out making photos in the field I did quite often use my filters. There are many people that think in digital photography you don't need filters anymore. Many think that this is also possible in post processing. When you need a slower shutter speed to blur motion, like with waterfalls, or polarizing light to reduce glare, do it with filters. Filters still enable an aesthetic that's not possible through simple post-production, and in some cases not possible at all, even in Photoshop. Everybody has his own way of working but we people often work in sequence. We start off with 1 go to 2 than react to 3 to get to 4 or so. While this is a quite similar process as in post-production, like Lightroom, it is also a good process at point of capture. When experimenting with filters in the field you see the result immediately and that gives you the change to react to it. So it can definitely be a good thing for creativity. I used mostly a 3 stop ND filter from Singh-Ray and a Big stopper from Hoya the NX400. In a few occasions I used graduated and reverse grad filters, mostly at sunrise or sunset. For Polarizer's, Singh-Ray Color Combo and the Gold 'n Blue.
Skógafoss – RX1r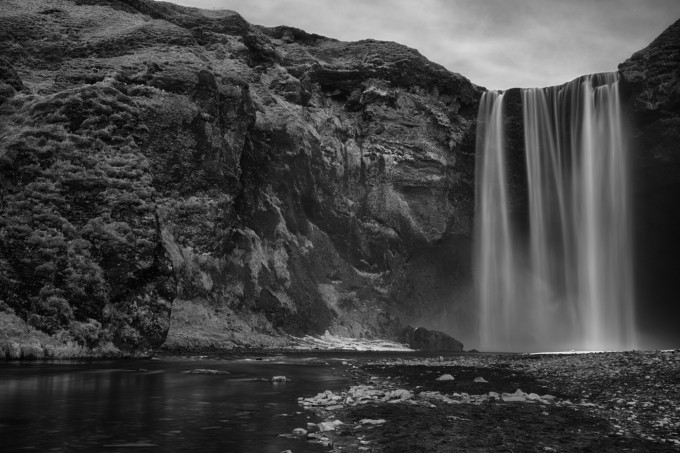 –
Northern Lights near Vik – RX1r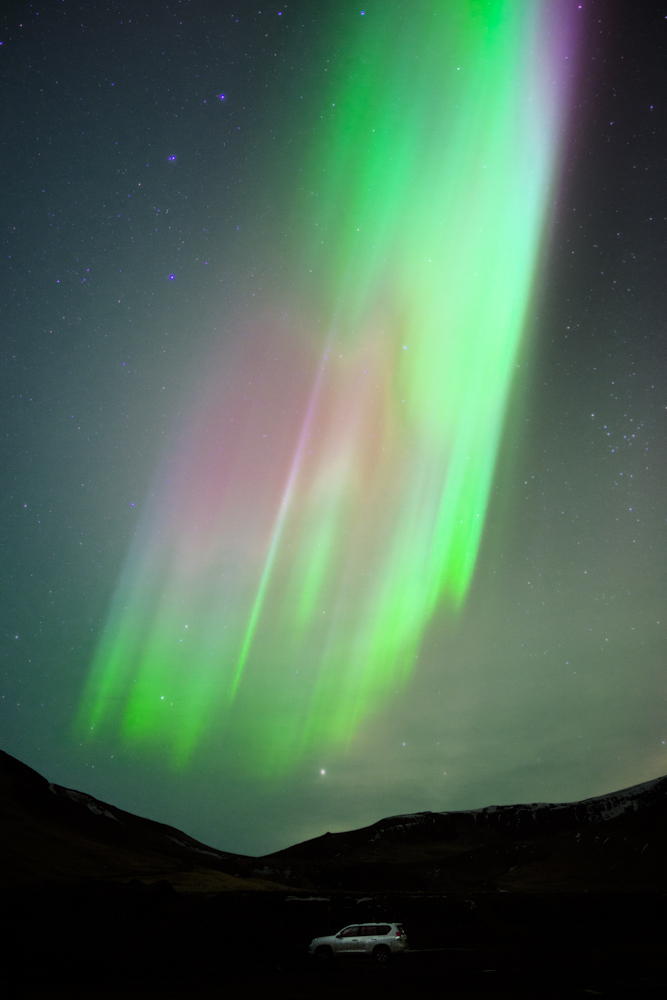 –
Vik Beach – E-M1 pana 35-100f2.8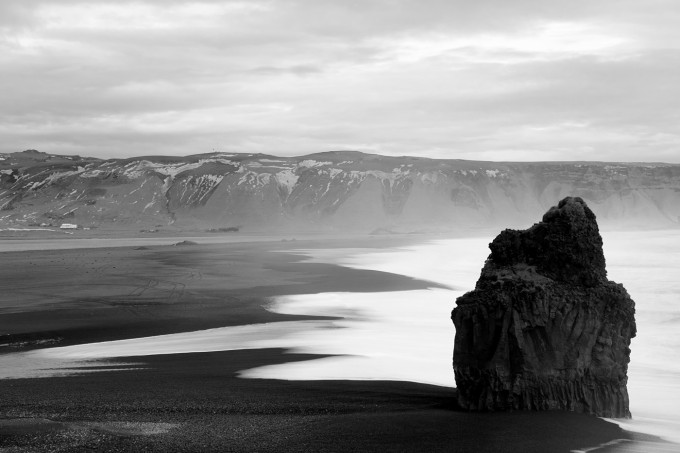 –
Skaftafell Icecave Vatnajökull – RX1r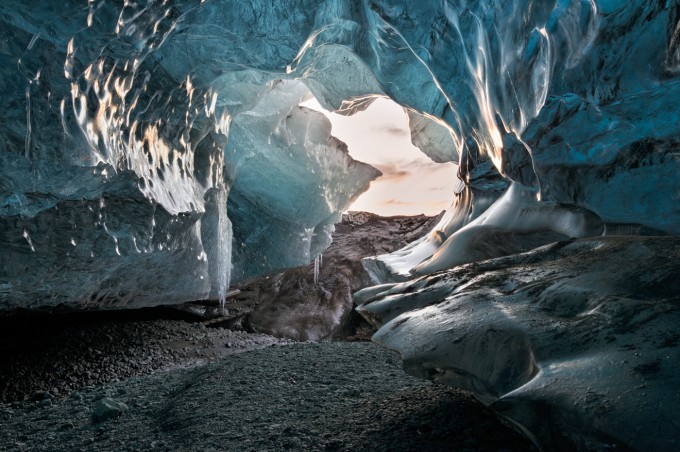 –
Skaftafell Icecave Vatnajökull – E-M1 Oly 12mm f2.0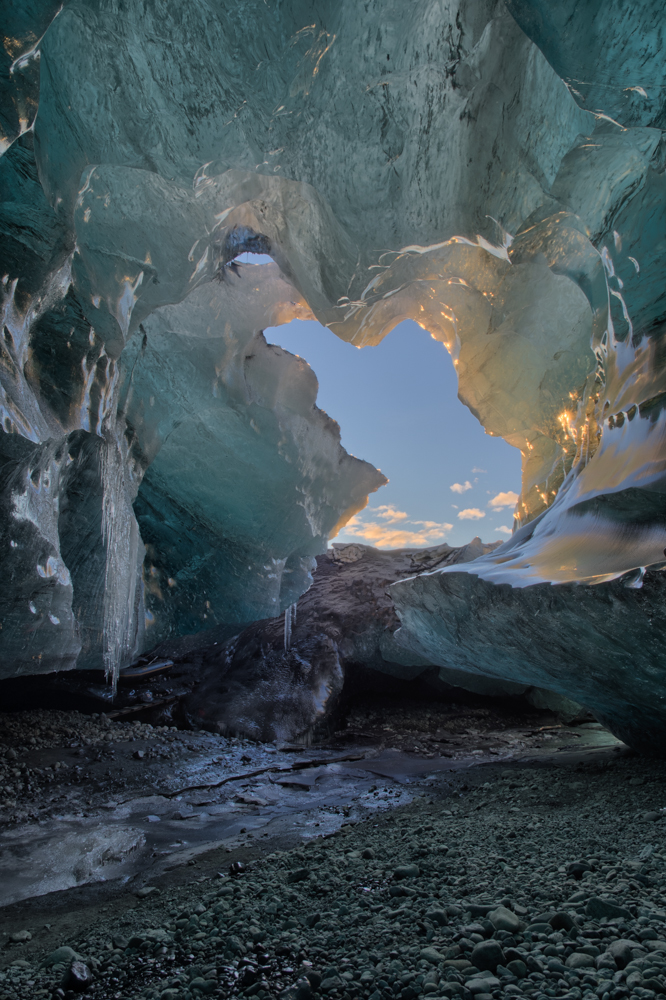 –
Sunset JÖKULSÁRLÓN Beach – E-M1 Oly 12mm f2.0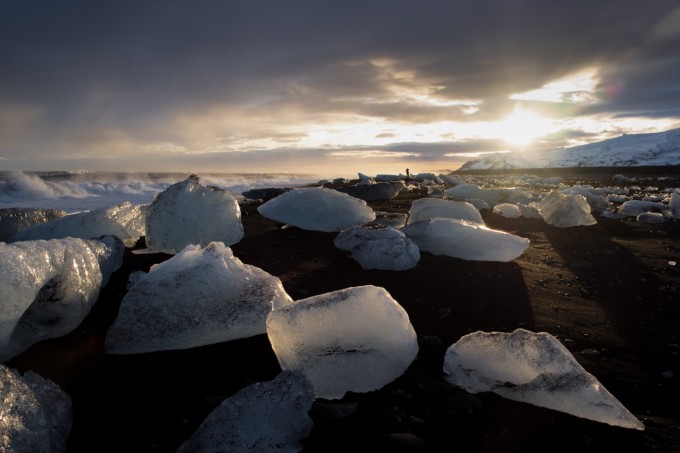 –
Sunrise JÖKULSÁRLÓN Beach – RX1r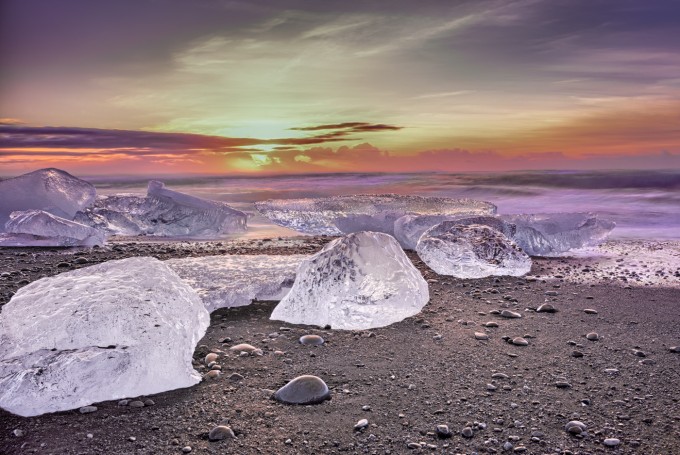 What really fascinates me is that you can learn infinitely, it's an ongoing process. Photography has become an essential part of my life. It's so much fun, it's a way of living. I hope you enjoy watching these photos as much as I did making them.
Chris Bakker
A few more…
Sunrise JÖKULSÁRLÓN Beach – RX1r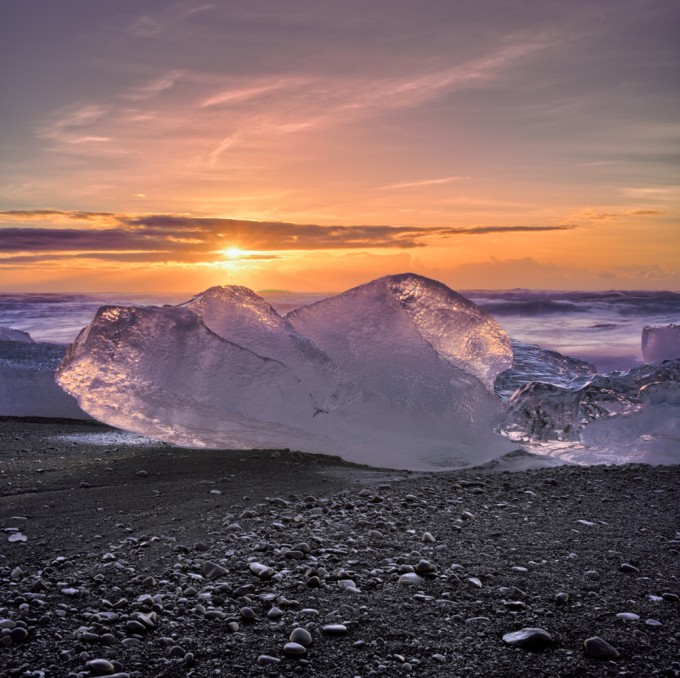 –
Jökulsárlón Lake – E-M1 pana 35-100 f2.8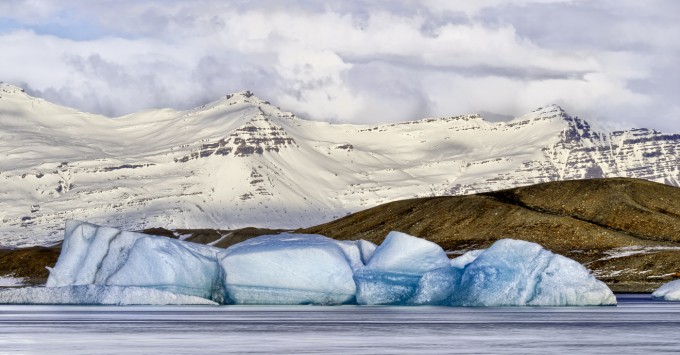 –
Jökulsárlón Lake – E-M1 pana 35-100 f2.8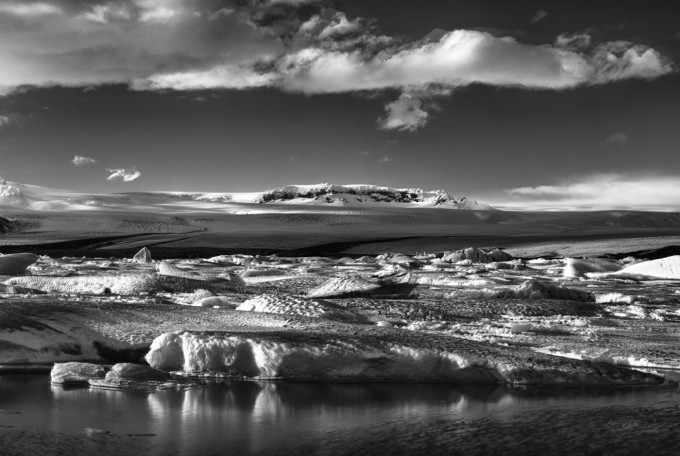 –
E-M1 pana 35-100 f2.8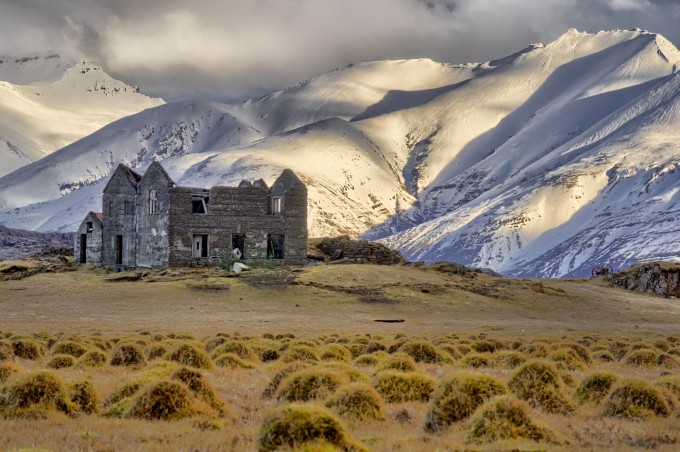 –
Vik Beach – RX1r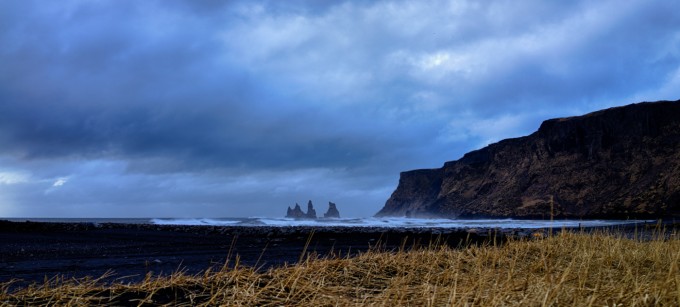 –
Old Turf Farm House – RX1r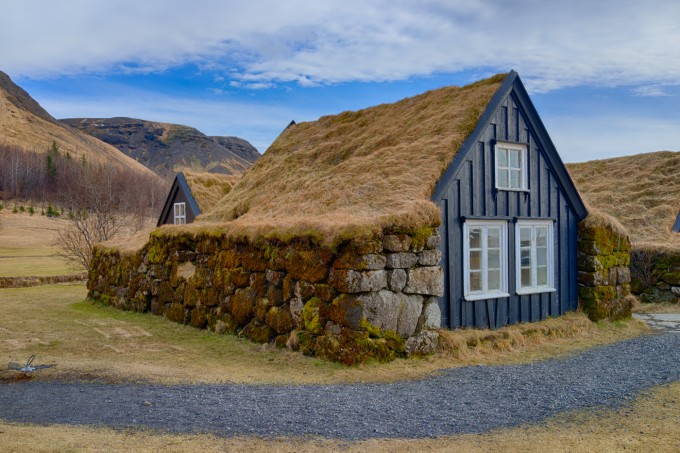 –
Icelandic Horse – E-M1 pana 35-100 f2.8