Learning to See Again With the Leica M8
by Craig Litten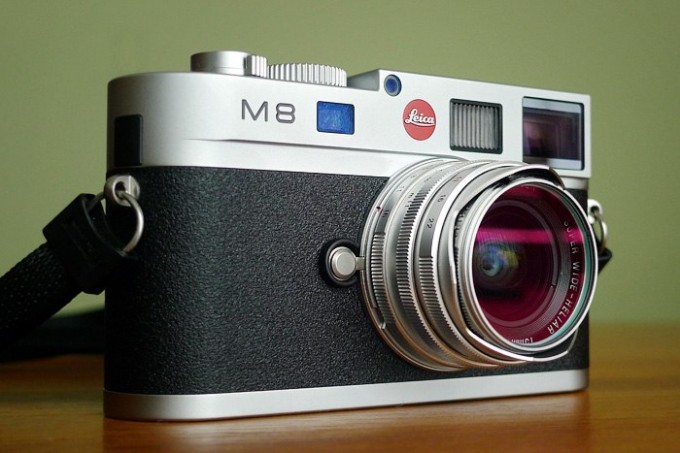 I started shooting with a pseudo-rangefinder camera, the Fuji X-Pro1, in 2013, and shed the weight and bulk of my DSLR's forever. I love and still use the X-Pro1, but I've wanted a Leica M6 rangefinder for over 20 years. The problem is, the M6 uses film. Film is wonderful, but it's no longer convenient, nor is it cheap. True, you can buy a lot of film for the price of a digital Leica M, but don't forget about the inconvenience of film. Pro photo labs have disappeared for the most part, prints are no longer done in the darkroom–and if they are, you must pay an extraordinary premium. I say "extraordinary" because it used to be fairly cheap to get a high-quality, fiber based B&W wet print (made in a real darkroom), but not any longer. There is also no lab to process the film. For years I processed my own B&W film, but I no longer own the tanks and reels, nor do I really have the time.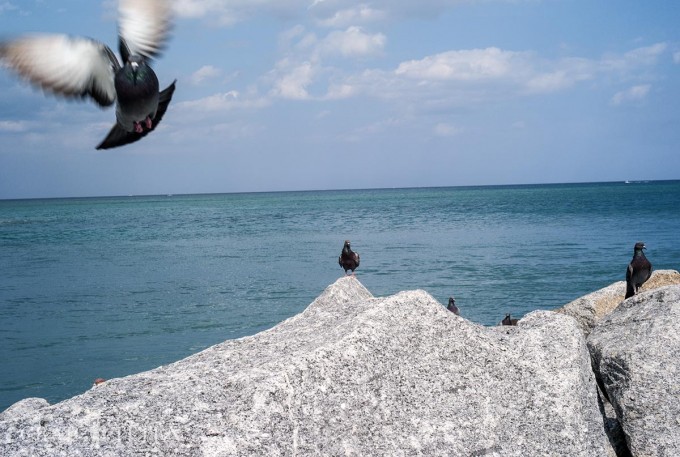 So a few months ago, I purchased a used Leica M8 (M8.2 to be exact) from a friend who has since upgraded to the Leica M (Type 240)–Leica's latest. Now I have a true rangefinder, and I'm enjoying the total rangefinder experience: manual focusing, manual exposure, a real shutter speed dial, a real, mechanical aperture ring, and a real rangefinder window. And believe it or not, once you learn how to use it, you can do things like exposure and focus faster and more accurately than with all-electronic cameras. I'm not quite there yet, but it gets easier every time I use the M8. With the Leica, I can always see what shutter speed and aperture I have set (even when it's off), and the camera is always ready. It's small, built like a M4 Sherman tank, and it's incredibly discrete for street photography. So far, the only people who have noticed me while out shooting are people who know what a Leica is, and then they strike up a conversation. Otherwise, I've never been so ignored in all my years of street photography. Being ignored while doing street photography is a good thing.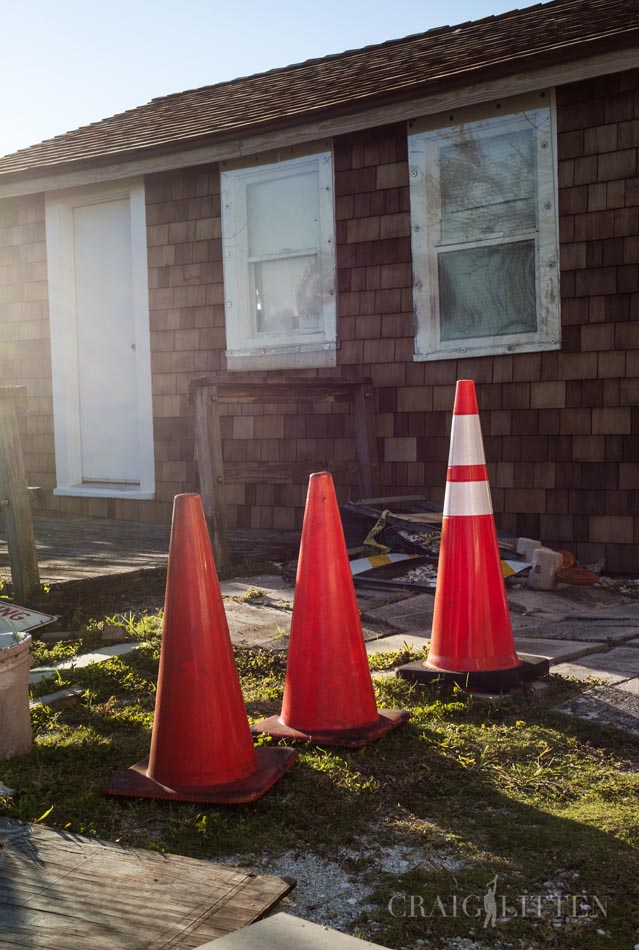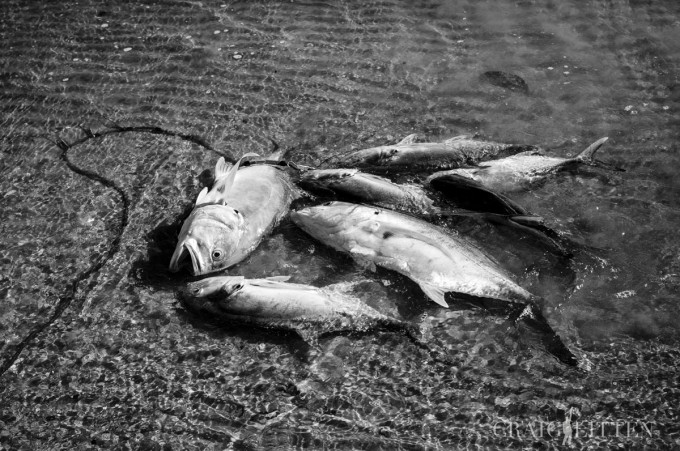 This brings me around to the main point of this article: learning to see again. As you can clearly see, not one photo above has people in it. Ninety-five percent of what I normally shoot, whether for work or personal use, has people in it. I'm a people shooter; yes, I shoot people. But since I got the M8, it has changed the way I feel when photographing, and the way I am seeing the world around me. Everything around me has become art. Rangefinder cameras by nature force you to slow down and think. You cannot focus as close as with a DSLR or mirrorless camera, and you no longer look through the lens, so there is a thing called parallax error at certain distances (in other words, your subject doesn't always line up exactly where you framed it). I call this serendipity and I love it. I feel like I have too much control over my frame anyway, which comes from years of photojournalism training and thousands of assignments, so less accurate framing of my subject is fine with me. The camera is also much slower to write images to the card, which is also perfectly acceptable because I shoot far fewer shots with it. Sometimes I only shoot one frame of a given scene, whereas before, I usually shoot several.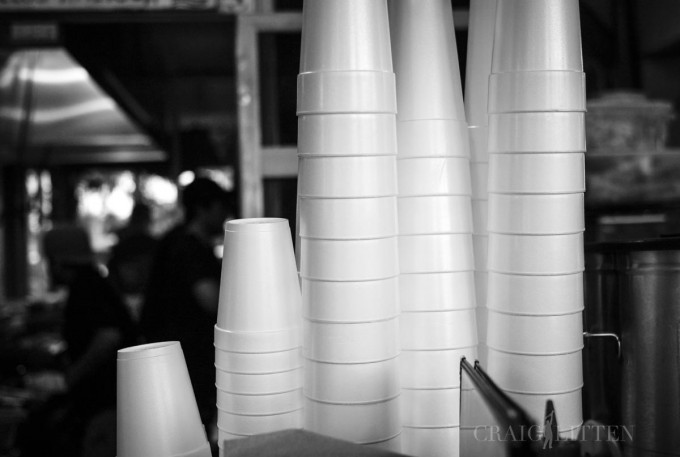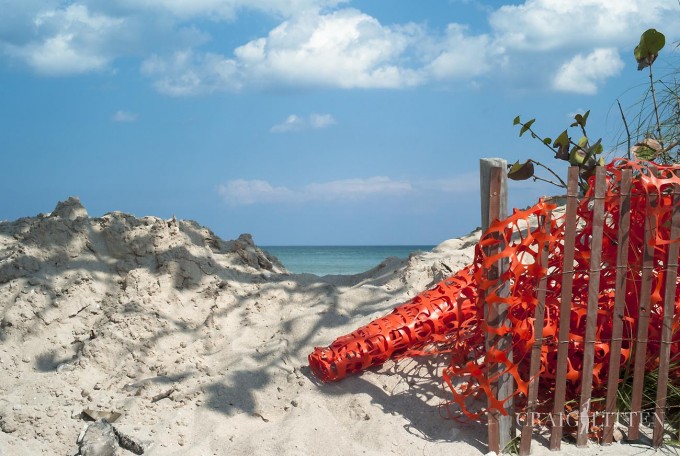 Surprisingly, for a camera as old as the M8, the image quality is astonishing. Leica lenses, which are second to none, might have something to do with that of course. Color can be a bit tricky, but when you nail it, it's stunning and very Kodak Kodachrome looking–the best color film ever made. And the black & white produced from the M8's sensor is very film-like. Grain starts to show up at ISO 320, which is great because I love grain. High ISO is basically non-existent, but so what, some of the world's best photographers survived their entire careers shooting Tri-X, which is ISO 400 film.
Give one a try! The Leica Store Miami has a test drive program that is very reasonable. Ask for Peter; he'll be glad to help you. If you've never shot with a rangefinder such as a Leica M, be prepared for a learning curve, but it gets easier, and it's a lot of fun. Finally, when out shooting on the streets, don't forget to "see" what else is around you. Don't be so focused on looking like Winogrand and miss the Sam Abell moments all around you.
Please come join me for a street photography workshop this year. Go to http://www.street-photography-workshops.com for more info.