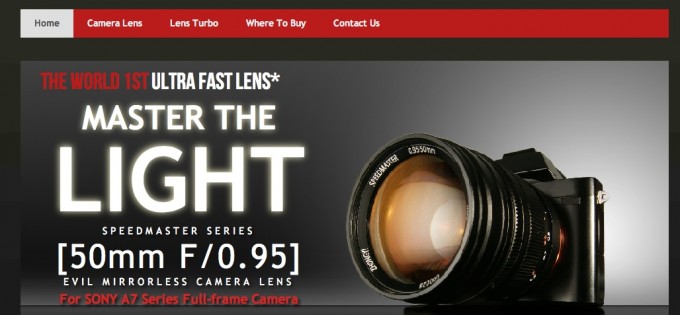 The Mitakon 50 f/0.95 Lens is up for Pre-Order!
I promised that I would post the order info for the Mitakon 50 0.95 lens as soon as it went up, so here you go! You can see my 1st look of the Mitakon HERE if you missed it. This is a full frame 50mm 0.95 lens with super high build quality, sharp performance even wider open with some very interesting and unique bokeh that you may love or you may hate but one thing is for sure, at $799 this lens is priced right.
You can now pre-order the lens HERE for a June delivery. This lens works well on the Sony A7, A7r and I assume it will be an amazing match to teh new A7s. It also works well on APS-C Sony E- Mount cameras such as the A6000..as is or with the lens turbo attachment (giving a full frame look).
Official Announcement:
Today, Mitakon is pleased to introduce the SpeedMaster Series FE 50mm f/0.95 Ultra-fast standard lens. Operate with Sony A7 full frame mirror-less camera;
all the A7 family users can enjoy the extreme performance from f/0.95. Step-less aperture control and Silence Manual focus design, perfect for cinema and video shooting.
More detail:
http://mxcamera.com/mitakon/en/mitakon50mm095.html
We are now accepting pre-orders  and the date of shipment will be the 1st week of June 2014
Thank you so much.
Best regards
Lau
MX Camera